LAPD Officers With Los Angeles Police Department First, With Fire Departments, Including EMTs Showing Later
While it was initially reported by LAPD officers that just one person had perished, the Los Angeles Fire Department later confirmed that two people were discovered "deceased inside of a vehicle."
Additional reporting from the investigation can be found here:
"Fatal Traffic Collision; INC#1669; 09:36PM; 6830 W Manchester Av; https://bit.ly/3F0khhc; Westchester; Firefighters found two patients deceased inside of a vehicle, which collided the median. Crews will remain on scene to extricate the victims, in coordination with LAPD (Inc 3916) and Coroner. Nothing further.; FS 5; Batt 4; West Bureau; Council District 11; BC4 E263 E5 E51 E95 EM13 HR3 RA63 RA95 T63 UR88; CH7; 13; Nicholas Prange"
See image here: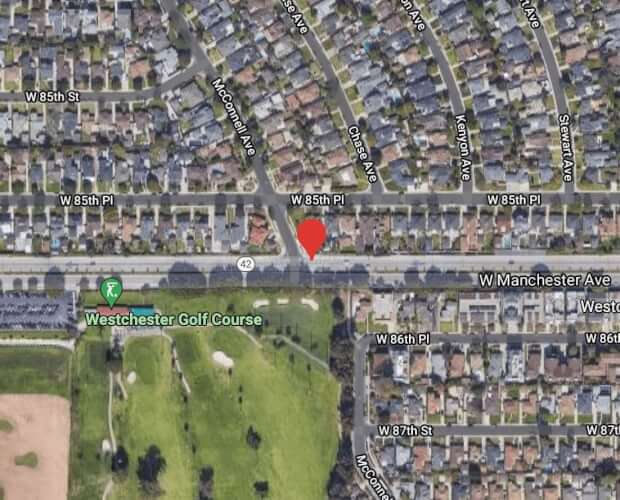 No further information was available when we contacted the Los Angeles Police Department.
We noticed there have been a series of accidents at or near this incident scene and are looking for witnesses to the street crash to determine what happened. If there are videos of how the crash occurred,it can help rule out another hit and run driver, or potential liability by a government causing the injuries due to negligent maintenance, discussed here.
Tell Us What You Think?
Let us know in the comments if you can help solve the mystery of this car accident case in an efficient manner. We want to hear from you. We have received no word if there is an award for more information, and just want to help solve how the accident took place.
We will keep you posted as our Los Angeles car crash lawyers learn more about this tragic Southern California car accident breaking news death story.