Claims of wrongful death are statutory creatures in one form or another. Understanding how it all works is another story. In California, a person/entity that caused the death of another human being is a typical wrongful death defendant. Family members of the decedent usually bring wrongful death claims in a civil action under the existing statute for their state.
Common-Law Rights Distinguished?
As per common law, a deceased person was not able to bring about a lawsuit, and this resulted in a loophole. Because of this loophole, it was said that the "claim died with the decedent." So a living, brain dead victim was worth a lot, and a dead person was worth nothing at all. But this caused a lot of bereaving survivors to engage in revenge killings.
After all, normally, activities that caused a person to suffer injury resulted in civil sanctions. But that was all changed in American courts at the turn of the century, to try and end this pound of flesh dilemma.
The Preponderance of The Evidence or Reasonable Doubt Standard?
The prevailing standard of proof in most U.S. courts is usually preponderance of the evidence versus beyond a reasonable doubt or clear and convincing. In the United Kingdom and Australia, it is on the balance of probabilities. So this is why it's frequently simpler for families to seek justice against a person responsible for the loss of life of their family member through tort, rather than a criminal prosecution.
Criminal Versus Civil.
Neither criminal nor civil penalties aren't equally exclusive. The state can criminally prosecute a person that has caused the loss of life for murder. So regardless of manslaughter, murder, criminal homicide, or a different theory jail-time and fines are the usual penalties. But victims who lived can sue their family member's killer in most state civil courts for the action of wrongful death.
Also, when a business (not a person) has caused the loss of life to another person, the only available recourse is wrongful death. Most District Attorneys won't file a murder case against a corporation. But families have brought lawsuits against tobacco companies and other killers. Some victims were represented by Michael Piuze. This amazing lawyer has won billions for wrongful deaths caused by Big Tobacco's customers.
Historical Rights of Wrongful Death Recovery.
In a majority of common law jurisdictions, there was no survivor's right to recovery of civil damages for a negligent killing. Hence, the death claims died with the victim. So actions for wrongful death became strictly statutory creations. Modernly, most jurisdictions authorize a civil recovery of wrongful death. Also, no current public policy exists against permitting compensation for wrongful death.
Applying the principles of the common law to court decisions is how modern wrongful death law has developed. Filling in loopholes based upon these principles is the way jurisdictions identify common law recovery rules that could apply. So basically, the statutes still rely on the old formulas under common law for situations of wrongful death.
As noted above, the tort laws of the state the death took place will determine issues such as legal liability. Noteworthy here, the foundation of wrongful death liability springs from an English Lord named "Campbell." (see Fatal Accidents Act of 1846, otherwise known as Lord Campbell's Act.)
Are There Any Defenses To Wrongful Death Lawsuits?
Yes, the regular defenses to any civil case apply. However, there is another interesting defense that allows a court to rule whether the case can proceed at all. Waivers are heavily relied upon in cases of dangerous activities, like horse riding, or boxing, etc.
Often a carnival ride operator or sports club manager will seek signed liability waivers to insulate themselves from a wrongful death lawsuit. Sometimes these are enforceable as a defense, and other times they are not enough to avoid liability. However, waivers do provide a varying degree of protection against lawsuits of wrongful death.
Michael Ehline
---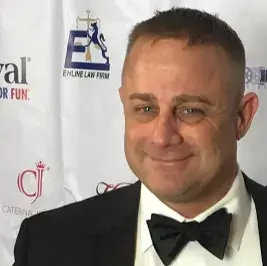 Michael is a managing partner
at the nationwide Ehline Law Firm, Personal Injury Attorneys, APLC. He's an inactive Marine and became a lawyer on the California State Bar Law Office Study Program, later receiving his JD from UWLA School of Law. Michael has won some of the world's largest motorcycle accident settlements. He compassionately helps clients recover after serious injuries.