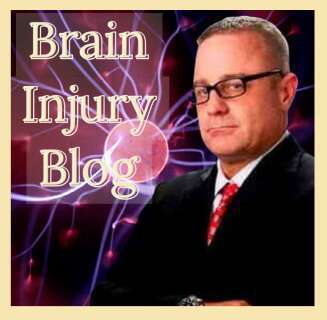 Many experts are referring to the case Gee v. NCAA as a potential landmark trial that started on October 21, 2022, filed by the former USC linebacker Matt Gee's widow, Alana Gee, in Los Angeles Superior Court. It is the second lawsuit brought against the NCAA, governing body of college athletics, by a college football player and the first that may reach a jury since pandemic budget declines decimated the league.
The Backdrop of the Gee v. NCAA Case
Between 1988 and 1992, Gee played for the USC but left the game after getting cut by the raiders at the training camp, and he understood that was always a possibility. He married Alana, had three children, and ran his own insurance business for 20 years, as we were told by the press, the court filing, and the subsequent ruling.
Things were going great until 2013, when his behavior started to change after experiencing depression symptoms and anger management issues, causing him to take drink heavily to drown his sorrows.
Boston University CTE Center Confirms Signs of CTE in Gee's Brain
In 2018, former USC linebacker Matthew Gee died, and doctors listed his cause of death as a combination of alcohol and other health issues. Alana refused to believe the cause of death and donated Gee's brain to Boston University's CTE center so people would know how his problems began and developed into CTE.
They studied the brain and diagnosed it with chronic traumatic encephalopathy (CTE), a progressive brain condition thought to be caused by repeated blows to the head.
Alana Sues NCAA in Los Angeles Superior Court for $1.8 Million
According to Front Office Sports, plaintiff lawyers for Alana sued NCAA for allegedly causing Matthew Gee's death. The attorneys in the case of Gee v. NCAA are looking for a minimum of $1.8 million in damages. They're also asking that the NCAA return all the money they made due to their negligence.
NCAA Blamed for the Death of USC Linebacker Matthew Gee
During opening statements, the plaintiff's lawyers argued that the repeated head trauma led to CTE which caused Matthew Gee's death. Alana's lawyers stated that NCAA is responsible as they were aware of the impacts of repeated head trauma. They didn't warn the players or take any community action to protect them or other athletes.
NCAA Revealed That Alcohol and Drugs Led to Gee's Death
In court documents, NCAA has denied all allegations and referred to the case as one of the copycat lawsuits and that the NCAA was not responsible for Matthew Gee's death. Still, heavy drinking, drugs, and health problems eventually took his life. The defendant argued that the risks of head injuries were unknown when Gee played and could improve as expected.
Experts believe that if the jury decides that the NCAA failed to protect its players, it may have to pay upwards of $100 million and take responsibility by protecting its players from brain injuries.
Turning to drugs and alcohol is one of the symptoms of brain injuries, not just playing for decades. During depositions, two ex-teammates testified that the organization would tell them to hit using their heads and recall what happened. They explained the extent of evidence, speaking about how Gee would suffer concussions after every hit during the playing season.
Some injuries can take time to manifest; some even start minor, eventually becoming major medical complications from taking such a risk.
Repetitive Injuries Are Common According to Front Office Sports
Front Office Sports has been instrumental in exposing school and pro sports brain injuries in recent years. The case of "USC player's widow seeks almost $2m in damages from NCAA" is a repetitive injury case, and these types of injuries are not something new and are common in some professions, including sports. Those suffering from it must prove that their employer failed to ensure reasonable care and protect them from harm.
Schedule a Free Consultation With a CTE Sports Injury Expert
If you suffer a repetitive injury at work, contact us at (833) LETS-SUE for a free consultation, as you may qualify for compensation, including money and physical and mental support. Our highly experienced and aggressive legal experts can make that happen.
We are standing by 24/7 to achieve these ends and agree not to quit until final victory if you are seeking that kind of legal assistance, no matter your age, whether it was pro football or even public school.
Citations: