Aug 25, 2020
An Insider's Call: USPS Not Ready for Mail in Election
---
A Sign Of A Much Wider Problem?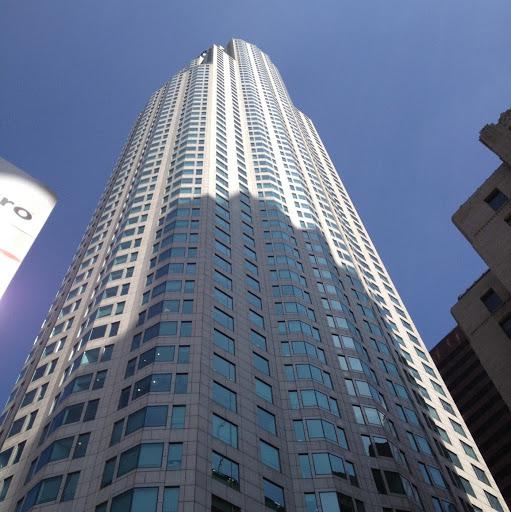 There is no Constitutional requirement for the existence of a U.S. Post Office. The Post Office is run by a politically appointed Post Master General and Board of Governors. It is not subject to U.S. taxes. The Post Office was set up at a time when there was no UPS or internet. As it downsized, Senator Diane Feinstein's billionaire husband's company "was the contractor with the best overall organization, capability, and experience" to bid on and sell California federal Post Office land sold back to the public. The generous commissions his company is paid are determined on a case by case basis.
"Blum's company, CBRE, was selected in March 2011 as the sole real estate agent on sales expected to fetch $19 billion. Most voters didn't notice that Blum is a member of CBRE's board and served as chairman from 2001 to 2014." (Source).
Despite the appearance of impropriety, according to the democrat run fact checker sites, Snopes and Fact Check, no direct evidence exists that Senator Feinstein had any involvement. And this is the so-called private agency that is now the center of brand new politically motivated election controversy involving democrats and republicans. And considering the furor in the news media and Congress, it's one that won't end anytime soon.
And this conflict won't end by the time of our presidential election in November. Below we discuss some of the key issues facing the Post Office and our upcoming election. The risk is simply too high to turn over our democratic process to a service that is not fully reliable.
It may seem surprising, but facts are facts.
Fact, although the Post Office deceivingly brags:
"Zero tax dollars used. The Postal Service receives NO tax dollars for operating expenses and relies on the sale of postage, products and services to fund its operations." (Source).
The misinformation and propaganda put out by the government, and affiliated private agencies like the U.S. Federal Reserve and Post Office require a dumbed-down populace incapable of understanding that words mean things. Let's examine the above quote for its spirit of honesty and propriety.
In reality, the U.S. Post Office may receive no DIRECT tax dollars for "OPERATING EXPENSES." Still, it does directly receive trillions of taxpayer dollars that have the effect of indirectly subsidizing its operations. Many say that the Post Office and U.S. Postal workers have become a major voting block of the Democrat party.
Others say it's only natural for government workers to vote democrat in exchange for bigger pensions and tax-funded benefits. But beyond the partisan nature of the Post Office and its need for self-survival, let's examine the statement that the Post office "receives NO tax dollars for operating expenses."
Let's lay a foundation like a lawyer.
The Postal Service is not funded by a regular appropriation. It is, instead, an "independent agency" and is expected to support itself, beyond a yearly appropriation of about $55 million to cover the costs of mail for the blind and overseas balloting in elections.

The Postal Service has lost money for a very long time. In fiscal year 2019, it had operating revenues of $71.1 billion and operating expenses of $79.9 billion, leaving it with a deficit of $8.8 billion ... putting it on the road to fiscal insolvency (without further aid) in late 2021. [Emphasis]. (Source).
So basically, the U.S. Post Office makes this misleading statement on its website that it receives no money for operating expenses. But the website fails to state that it receives trillions in taxpayer guaranteed "loans" and appropriations that it never pays back. And it also receives "emergency funding" for other things that it does not classify as "operating expenses." These include bills with catchy names like the "CARES Act," the Omnibus Emergency Solutions Act, or HEROES Act (Source). Sounds like a sweet deal, right?
Like most public and quasi-public agencies, Post Office "Revenue and mail volume is basically flat, but the USPS' operating expenses are out of control." (Source).

"The agency has $100 billion in unfunded pension liabilities and "no clear path to profitability," . . . The Post Office has lost $69 billion since 2007, and it probably would have gone bankrupt long ago if it were a private entity—FedEx and UPS certainly wouldn't exist today if they were posting annual losses of $4 billion. And they pay taxes, which the Postal Service does not."

"

USPS

receives

a "yearly appropriation of about $55 million," it is considered an "independent agency" responsible for gaining and maintaining its own revenue. The agency does have the ability to ask additional appropriations and borrow money from the Treasury and has recently received funds through the CARES Act coronavirus law from Congress, but generally relies on its own income from services." (Source).
Many economists and free thinkers believe the USPS has long out served its purpose when it's billions of dollars in the red each year, milking taxpayers dry as a quasi-public agency. Indeed, the issues revolving around the Post Office is not new. The Post Office ran a deficit for more than a decade, culminating in attempts at major reform. The 2005 effort led the Post Office to put aside money to pay for the large public sector pension cost related to the agency. It was a positive step forward, but just one needed, among many. The President attempted similar reforms.
In fact, in July, the USPS received an offer of a $10 billion loan. In some ways, the Post Office is capable of carrying out a large scale operation, such as an election. However, the track record of the USPS leaves something to be desired. This is doubly so when dealing with this year in particular. Lost packages. Delayed letters. Issues with a variety of services.
All of these are familiar to you, no doubt. When considering the sheer size and scope of the election, the idea of putting 100 million ballots on the line and getting them by election day is very difficult. Even more so is the fact that some ballots may be missing or delayed. Below we discuss some possibilities of where we head from here.
Michael Ehline is the lead attorney of the Ehline Law Firm Personal Injury Attorneys APLC based out of Los Angeles. A key personal injury and civil rights attorney, Ehline spends his time studying the top legal and political questions of the day. From his time in the United States Marine Corps to today, Ehline recognizes the potential concerns revolving around the upcoming election.
Having served with the best the country has to offer, he wants to ensure the speedy and accurate count of the election. Furthermore, Ehline has decades of legal experience, both between him and the members of his team. His studies in law school and reading the law gave him a different perspective. He wasn't handed an Ivy League education by a legacy. Ehline helps people sue postal workers who cause car accidents and with slip and fall claims inside these federal enclaves called the Post Office.
The Many Issues Surrounding A Mail-in Election?
I want to make one thing clear. My opinions are my own, but they are not unique. Many experts looked at the possibility of switching our 200-year-old in-person voting system to mail only and found severe flaws. Despite the best efforts of the USPS, there is a good chance that the mail service will be unable to operate the election fully. We want to know the election results on election day. And this is not always possible.
However, Americans do not want to go weeks or even months without knowing who their President, Senator, or member of Congress is. Furthermore, the use of mail-in balloting on such a scale is far larger than that of absentee ballots. Even a 1% loss of mail-- or delay until after election day would be a severe issue. Couple that with different policies state by state, and you can see the upcoming potential disaster.
Unless we act now to prevent it, we've seen similar issues with mail-in balloting during the 2000 election involving military ballots. As a veteran, it tore me up inside to see attorneys arguing that ballots from our vets should not be counted. And considering the 527 vote margin in that year's election, it is even more telling. Also, the sheer scope of 100 million or more ballots remains a unique challenge to our electoral system.
A View From The Inside.
Perhaps you watched the high profile Congressional hearings on the subject last week. The Postmaster General explained the function of the service and how the President did not slow or impede any mail delivery or sorting. I guess that's just not enough for some people. But move down the chain, and we get a clearer message. The Postmaster General is correct that mail was not slowed-- but there is more.
The USPS is not set up for 100 million ballots by election day. And a member of the staff exposed this. In short, even at full capacity, the USPS will have severe issues facing such a challenge. It can't count that much mail in time. It is likely to lose a significant share of ballots (even 1% is significant to the outcome). The agency is also likely to have votes come in even after election day. Put it all together, and there is a risk we simply cannot take.
From a legal perspective, the whole thing is a lawyer's dream. Candidate Biden has already hired hundreds of lawyers to argue that President Trump interfered with the in mail-in vote system necessitated by China, allowing COVID-19 to spread into the U.S. Fighting in and out of court. Injunctions.
Challenges. Appeals up and down the federal court system. The overload will make 2000 seem like a daydream in exchange. Our nation is too divided to switch to a mode with no guarantee. Our guarantee is in-person voting.
Works Cited: