Understanding Your Dog Assault Rights and Responsibilities 101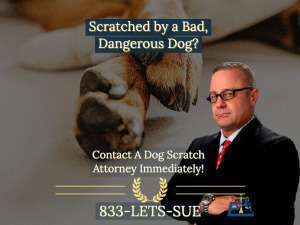 The aftermath of a terrible dog bite attack may be confusing and difficult. You are already injured, and now you have to face both medical treatment and a possible legal battle. You should consider your legal rights and the best path forward in this situation. Furthermore, your actions will have effects on whether or not a dangerous dog can attack more individuals. Of course, the first thing you should do is seek out medical attention. However, after that, the best idea is to contact a legal expert, like the trusted attorneys at the Ehline Law Firm, Personal Injury Attorneys, or APLC.
Dog Assaults and Civil Liability
The owner or handler of the dog in question carries certain legal responsibilities. This is even more so if the owner did not properly care for or train the dog or keep it restrained.
This includes:
Strict Liability for Trespass
There is 100% liability on the dog's keeper if it enters into the injured party's property.
Inherently Dangerous Animals
Furthermore, there is strict liability for dog owners, even if they don't know that the animal is dangerous. An improperly trained dog, or one that has attacked before, is a particular case. The owner must keep the general public safe from dangerous animals.
Negligence and Attacking Dogs
This is more of a gray area than the above examples, but just as relevant. Owners that do not adequately leash or restrain their animals are likely to be responsible. This is the case in public places where the owner brings the dog. Furthermore, each owner has a scale of duty, depending on how reckless their actions are. This includes allowing the dog off the leash in public or not restraining it at home. In addition, particular care could be needed for animals of certain breeds, such as pit bulls or Rottweilers.
Determining Your Rights After a Dog Attacks
Your rights start even before the animal attack. If you are not acting recklessly, the dog bite's responsibility falls primarily on the dog owner. Contact us for more info on your next move, such as medical treatment and clamming up without a lawyer talking for you. Our trusted law firm has handled hundreds of similar cases– and makes the same promise each time. We will help you in your hour of need so you can receive an award of substantial compensation. If you don't win, we don't ask for a penny.
Main Los Angeles Location
633 W 5th Street #2890 Los Angeles, CA 90071 (213) 596-9642.