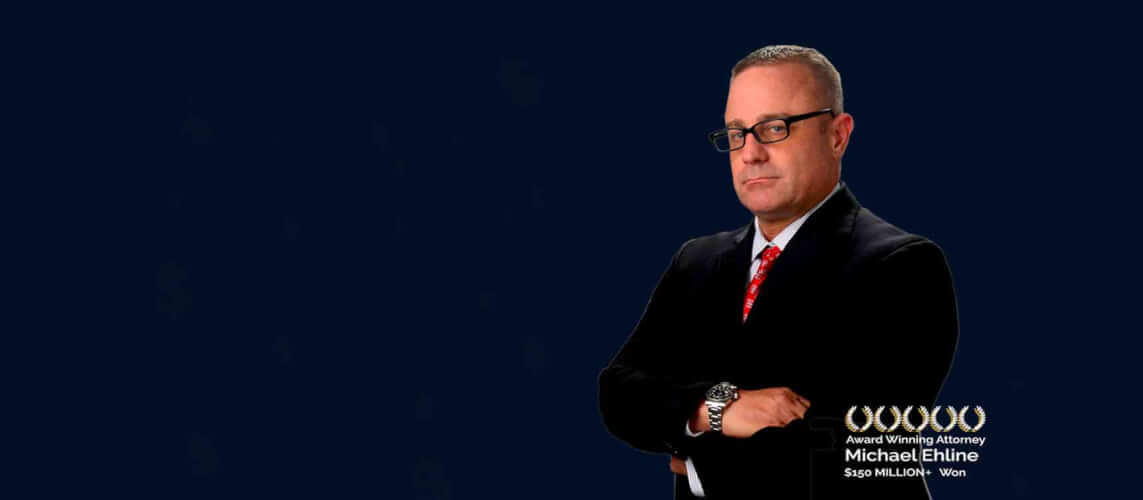 Vehicles with two wheels are less visible and less stable than a typical passenger car, truck, or municipal bus. According to the 2019 report by the National Highway Traffic Safety Administration, motorcyclists are 29 times more likely to die from motorcycle accidents than a motor vehicle driver in a passenger car would. Often, property damage from motorcycle accidents results in a total loss of the bike. If you cause a motorcycle crash, emotions and panic can cause bad decisions. You must hire a good motorcycle accident attorney as soon as possible. What if you leave the accident site? Below, our Los Angeles motorcycle accident attorney will explain everything the motorcycle rider and others need to know! In the United States, now and then, you'll come across news of a hit-and-run accident involving a motorcyclist or pedestrian. Regardless of whether you hit a motorcycle or a vehicle, leaving a motorcycle accident scene, especially an accident victim, to die is a criminal offense punishable by fines paid and jail time.
Working with our Ehline Law Firm personal injury attorney can help investigate your motorcycle crash case, reduce your fault, and promote your best financial interests. We may advance costs for motorcycle accident reconstruction experts to pin down legal liability and more. If you hit a motorcyclist and require legal representation, contact us for a free case review by a motorcycle accident lawyer.
Motorcycle Accidents in the United States
Our law firm data shows the number of motorcycles on the road in the United States has increased by almost 50% since 2002. Currently, more than 8.6 million on-road motorcycles are registered in the country. This means that, with the number of motorcycles having doubled on the roads in the last two decades, the chances of getting into a motorcycle accident have also increased.
By nature, motorcycles are not the safest vehicles to ride, unlike motor vehicles, and they are also less visible to other drivers on the road or pedestrians crossing the road. Motorbikes are far less stable than four-wheel motor vehicles, meaning that slight errors or unfavorable conditions can increase the risk of accidents and the need for motorcycle accident lawyer personal injury protection at our law firm.
Statistics on Motorcycle Accidents in the United States
According to the Insurance Information Institute, in 2019, the injury rate per 100,000 registered motorcycles was 975, with more than 84,000 injuries. In the same year, the fatality rate per 100,000 registered motorcycles stood at 58.33, bringing the total fatalities from motorcycle accidents for the year to 5,014.
Compared to the fatality rate per 100,000 registered cars of 9.42, motorcycle accidents have a considerably higher fatality rate, making them a more deadly means of transport. Since motorcycle accidents have devastating consequences to the body, some states, including California, have made it mandatory for all riders to wear a helmet when riding a motorcycle. If they fail, they can be denied specific protection from their own insurance company, as well as the defendants involved in these motorcycle accidents.
Most motorcycle accidents (21.1%) happen between 6 and 9 pm, while a little over 20% of motorcycle accidents occur during the 3 pm to 6 pm window. Around 34% of these accidents are due to DUIs or alcohol-impaired driving car accidents, typically passenger car drivers in motorcycle accidents.
Wearing protective riding equipment, including a Department of Transportation (DOT) approved helmet, padded leather chaps, pants, biker boots, and armored knuckle gloves, can help protect the motorcycle rider against road debris and mitigate the motorcycle accident accident damages.
Were you hit by a negligent drunk driver who blew through a traffic sign or signal? Did you obtain a police report and document injuries and property damage? Do you have medical costs and medical expenses piling up with no money left to cover legal services? Our Los Angeles law offices can seek recoverable damages like pain and suffering for the plaintiff's injuries from those who caused the motorcycle accident in several ways.
Our law office can help riders and passengers fight the insurer. Don't let the at-fault party minimize your losses. We can assess claims and make sure motorcycle riders and other people in passenger vehicles get compensated and protected for minor and major injuries they sustained.
Get your free consultation as soon as possible so our accident reconstruction experts can get to the motorcycle accident scene and gather evidence of violations of traffic laws, video and witness statements. Our motorcycle accident attorneys are standing by to offer you personal injury protection.
Causes of United States Motorcycle Accidents
Besides sheer negligence, such as a DUI case, most motorcycle accidents in the United States were negligence related. Here, the hurt motorcycle rider will file a motorcycle accident claim against your insurance company to recover compensation for their loss.
Many motorists argue that they did not see the motorcycle before the accident occurred. In California, drivers must exert extreme caution and show extra care towards motorcyclists since, in their case, they are more exposed and vulnerable to suffering injuries and property damage.
Here are some situations that increase the risk of accidents for motorcycle riders.
Lane Splitting
Wearing helmets and riding gear won't help bikers avoid or defend against accidents. Aggressive, reckless drivers often target riders who lane split no matter the visibility or weather conditions. In some states, it is legal to do lane splitting in the United States. Many motorists often forget to consider the law.
Motorcyclists can drive between lanes in slow-moving or stopped traffic conditions. Drivers who are not cautious or do not check the sides of the road before changing lanes risk colliding with a motorcyclist.
Making Turns
You'll almost always see a motorcycle accident video where the rider crashes into a vehicle making a turn. Due to the relatively small motorcycle, an at-blame driver may not notice the vehicle approaching. Since vehicles have a longer length at the front, during turns, oncoming motorcyclists can't avoid the vehicle, leading to a T-Bone accident.
Switching Lanes
Before changing lanes, drivers must look and check blind spots for an oncoming motorcyclist. Sometimes, drivers forget to check the sides before switching lanes, either crushing the motorcycle or causing it to collide with other objects or vehicles.
Rear-end Collisions
Although there are brake lights on the back of a motorcycle and a motor vehicle, an individual can misjudge the stopping distance and collide with the car in front of them.
If the vehicle in front is a motorcycle, the impact from a rear-end collision can throw the rider on the road or into other vehicles, causing severe injuries. In the case of a bike rear-ending a car, the rider can smash into the front vehicle from the impact, causing them to suffer injuries we handle directly every day for clients.
Determining Liability in a Motorcycle Accident
When determining liability for a motorcycle accident, you must understand your local state laws. Since California is a comparative fault law state, the court awards compensation based on the degree of fault. This means that both the plaintiff and the defendant can be responsible for an accident. The court will allocate the degree of fault for insurance companies to disburse compensation accordingly.
Assigning Fault in California
California is a fault-based state, and both parties must present evidence to support their accident case and recover the damages. Generally, careless rider distractions can make riders partially at fault for being thrown or knocked off their bike. Failing to pay attention or obey the road rules means the rider caused at least some calculated percentage of fault. So they could receive less for their negligence or recklessness charge than they thought they'd recuperate.
Let's look at an example of assigning fault and how it can affect compensation in the state. You must counsel your lawyer if you have questions. Take time to ensure you don't have unreasonable expectations and lose your rights to obtain more for damage to your life and limb over these events.
Scenario
Bill is riding a motorcycle on an interstate highway. Traffic flow slows. Bill thinks he can undergo lane splitting safely. Bill checks for any vehicles using a good line of sight. Bill slides into the traffic at 20 miles an hour. The lane next to Bill's slowly starts to pick up the pace to 30 miles an hour. Bill believes he does not need to merge into the lane.
At the same time, trucker John is driving his wheel truck slowly in the right lane at 20 miles an hour. John feels that he needs to move to the other lane where the drivers are doing 30 miles an hour. To reach his destination on time, John switches lanes,  first performing his fundamental duty of care by checking his side-view mirrors. However, John fails to see the motorbike in the big rig's blind spot, causing significant disfigurement truck accident injuries to Bill. The latter was also struck by road debris from the high wind severity.
So, who's at fault?

For a long time, lane splitting and the laws across different states have made it a cause for debate. In the United States, the majority of the states, including Florida and Tennessee, have made lane splitting illegal. In such states, Bill would be liable for the accident.
In California, lane splitting is legal as long as the rider exerts extreme caution, making the law fuzzy.

Although Bill took the necessary actions required for lane splitting, he failed to move to the lane picking up speed. On the other hand, John checked his side-view mirrors and signaled he would move lanes. But John could not see Bill's lane splitting and thus caused a collision and fall of the motorcyclist.
Bill sues John, asserting John should've looked more carefully before switching lanes. The court, looking at the facts of the accident, determines that John is responsible for the motorcycle accident and injuries to Bill but that Bill is also 30% at-fault.
The court awarded compensation of $100,000. Bill remains 30% at fault, ultimately reducing his damage award. Bill only recovers $70,000 of the compensation rather than the complete $100,000 that the court awarded.
In conclusion, the costs of rehabilitation, property damage, and even the ambulance could be split, calculated using California's clear comparative negligence statute. Questions? Our legal team is available 24/7 to offer assistance regarding what we feel a judge or jury might consider. We do everything on a contingency fee basis too. So if we don't win, we take no attorney's fee.
What Should You Do If You Accidentally Hit a Motorcyclist?
What you choose to do after an accident plays a vital role in the charges levied and the compensation awarded. An accident can cause an individual to make the wrong moves.
Here are some steps you should follow if you accidentally hit a motorcyclist:
Move your motor vehicle to a safe location to avoid a collision with oncoming traffic.
Call the police immediately.
Go over to the motorcyclist and make sure the rider is safe and away from the traffic. Take pictures of the accident site, the vehicles involved, and the surroundings. Pictures can help determine the fault of the accident and work as evidence.
Exchange contact and insurance details with the rider. If there are any witnesses around, get their contact information, as it can add a lot of strength to your case.
Reach out to an experienced car accident lawyer immediately.
California Accident Reporting Requirements
Report all types of accidents to the police. In bad accidents, individuals are required to call the police emergency number.
Here are some California accident reporting requirements that require individuals to call the police emergency number:
If there are any injuries to either party from the accident.
If the damage done from the accident is $1,000 or exceeds $1,000.
The accident occurred due to aggravating circumstances such as a DUI.
In addition to reporting accidents to the police on their emergency number, individuals must report accidents to the California DMV if any of the following situations occur:
If there were any injuries to either party from the accident.
The damage done from the accident is $1,000 or exceeds $1,000.
The accident involved intoxicated drivers.
The accident involved drivers without a license.
Once the parties involved in the accident report the incident to the relevant authorities, they must also approach their insurance company and let them know the facts of the incident. This is important when filing claims with the other party's insurance company.
What Should You Not Do After an Accident?
Remember, California is a fault-based state, and compensation awarded is according to the degree of fault. As we mentioned earlier, what you choose to do after an accident will determine its outcome.
Our lawyers have compiled a list of things you should not do after an accident, as it can affect the outcome of your accident case.
Please do not leave the accident scene since it can portray you as the one at fault. Leaving the accident scene can also lead to a hit-and-run event, a criminal offense.
Other than the facts of the case, do not provide any additional information to the police, insurance companies, or other relevant individuals.
Do not admit fault, even if you think you are at fault. You never know until an attorney investigates the case ultimately to determine the at-fault party. You may believe you are at fault, but the motorcyclist may have consumed alcohol before their journey, which is also illegal.
Even if you're not injured in the accident, do not let anyone know that until you're done with the medical examination. Sometimes injuries can take time to manifest. Make sure you're not injured before letting the relevant parties know. If you're not injured, it's an open and shut case for the insurance companies. If you are hurt, do physical therapy for your pain and suffering, etc.
Avoid signing any papers or documents, even if they are from your insurer's side. Don't mess up your civil action or rights to punitive damages by doing something stupid.
Do You Need a Motorcycle Accident Lawyer for Your Motorcycle Accident Case?
There is a common bias among many drivers that motorcyclists zip around at high speeds. Hence, they are not careful drivers and will run a red light, etc. The stigma or prejudice against motorcyclists can work in your favor. But that doesn't mean you should take your motorcycle accident case lightly. The rider will have lost income, emotional pain, and probably some road rash, as well as common injuries to their head or a limb.
Remember, motorcycle riders are at a greater risk of facing head and brain injuries than drivers in cars. This makes the lawsuit worth even more, depending on the injuries the motorcyclist receives. With proper legal representation, many would consider a motorcycle accident case a "walk in the park" can turn serious quickly.
Ehline Law has won several motorcycle accident cases over the years, and here are some of the recent issues our lawyers have won:
$10.5 million – Lanham v. Doe Texas-Based Oil Company
$8.7 million – Doe v. Doe
$3.265 million – Altamirano v. Harrison
The amounts of compensation our lawyers recovered for motorcyclists speak for themselves. It would help if you didn't let the stigma and bias against motorcyclists affect your decision to hire a personal injury attorney. If you only have the bare minimum of California insurance, you risk losing your assets if the motorcyclists sue you.
Protect yourself and your assets by reaching out to us. Ehline Law offers a free consultation with our personal injury lawyers on your motorcycle accident case, where our legal experts will provide you with the legal options you can pursue.
There is no harm in getting free legal advice on something that has the potential to cause a lot of financial harm to you shortly. Personal injury lawsuits for head and brain injuries can fetch millions in compensation.
It would help if you spoke to an attorney before you or any family members consider tackling the motorcycle accident case on your own. Trying to avoid distractions should be your first priority. If not, you must exchange information at the accident scene and receive help.
Contact Our California Motorcycle Accident Attorneys Today
You might qualify for a significant financial reward if you were hit while riding. If you hit a motorcyclist or killed a person, you may consider seeking legal help to protect you from lawsuits. As a defendant, you also need an attorney to collect physical evidence, like video surveillance footage of a passenger vehicle. Our motorcycle lawyers can use this evidence to prove the other driver or some other passenger cars were at fault for the damages caused while reducing yours.
Ehline Law Firm is a California personal injury law firm that has helped over 3,000 clients with solid legal representation. Our plaintiff's attorneys are the best at dealing with the deceitful insurance adjuster and experts at fighting the insurance company. Our remarkable achievements speak for themselves.
Don't settle with the insurance adjuster till you speak with us first. We can review the settlement agreement and protect your rights to full and fair financial compensation.
Ehline Law Firm has won several awards, such as SuperLawyer Rising Star, Premier Personal Injury Attorneys, Best Trial Lawyers, and many more. Our attorneys remain active in the legal space by contributing to the California Bar Journal and raising awareness of personal injury issues on different media platforms.
If you injured a motorcyclist, contact us at (213) 596-9642 for a free case evaluation of your situation with our legal experts following a motorcycle accident as soon as possible. Tell us about your case, leave us your contact information and discover the superior, exemplary Ehline difference.