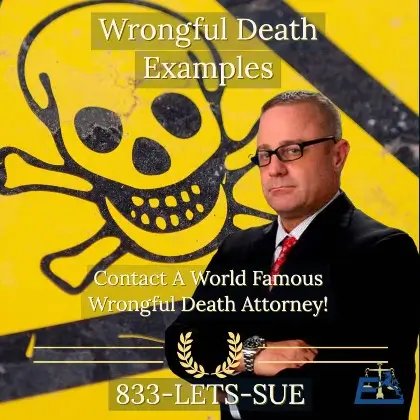 Most earthly connections come to an end with death; however, debt does not. If you owe money and don't pay it while you're living, it continues to accumulate and needs to get paid even once someone passes away.
Outstanding Debt After Someone Dies
Student loans, personal loans, mortgages, or unsecured credit card debt, for example, are all examples of debt. Furthermore, while the amounts differ, one has to pay them off with the collected interest within a set time frame.
When you pass away from murder, wrongful death, or natural causes, the burden of repaying the loan falls to another party. Generally, the will of a deceased individual gets examined to determine how the debt should get resolved.
If you die without a will, your estate – which includes all of your assets and property – gets used to pay debts. A family member may be in charge of the debt settlement in several circumstances, but others who are not connected to you may also get involved. If you owe money, it is a good idea to know how gets paid off when you're gone.
Who Carries the Responsibility of the Deceased Person's Debt? – Including Private Student Loans and Credit Card Debt
If you have a surviving spouse or children, you may think about what happens to your debt after you pass away, which is understandable.
Certain persons, even if they are not related to you, may inherit the debt depending on their link to the deceased and the debt.
The following people may obtain the responsibility:
A spouse: When a spouse dies, several states demand that joint property gets used to pay off debts. California, Arizona, Louisiana, Washington, Texas, New Mexico, Idaho, Nevada, and Wisconsin are among these states.
A joint account holder: If you created a bank account with someone else, joint account holders would be liable for any obligations incurred as a result of the account.
An estate executor: Although estate executors are not personally liable for the estate's debts, they may get held liable if they are negligent with the estate's assets or neglect to settle the estate's bills before assigning assets to any beneficiaries.
A co-signer: If you take out a loan with another individual for a company, a property, or a vehicle, they become accountable for the payments after you die.
What Types of Debt Can you Inherit?
The types of debt family members can inherit depend on a variety of factors as well as the type of debt. The following are a few instances:
Private and Federal Student Loans
Student loans are essentially unsecured debt, meaning the creditor runs out of luck if the estate is unable to pay off any lingering student loan obligations. If you co-signed the loan with another party, the co-signer becomes responsible for your debt, just like every other sort of debt on the list.
The spouse becomes responsible for the debt if you live in community property states (Arizona, California, Idaho, Louisiana, New Mexico, Nevada, Washington, Texas, or Wisconsin).
When a debtor dies, many private student loans get canceled instantly (Wells Fargo and Sallie Mae, for example). If you're sick and have a student loan, you might want to avoid refinancing.
A Car Loan
Car loans are a sort of secured debt, meaning that the loan gets secured by the vehicle itself. If one still makes automobile payments after death, the car gets repossessed unless someone else agrees to continue making payments after the estate cleared the debts.
Medical Bills
Every state has its own set of procedures for dealing with medical debt after death. Medical expenses, on the other hand, are frequently the first debt that debt collectors settle. Since this debt has so many subtleties, you should speak to a friendly and charismatic, experienced attorney to learn how the debt gets resolved after you pass away.
Mortgage Debt
Mortgages, like auto loans, are a sort of debt that gets secured by the object it got used to buy, which in this case is the deceased person's estate. If you did not co-sign the loan, your home gets used to pay off any leftover balance when you die.
If you leave the house to another person and the estate cannot pay the balance, that individual becomes responsible for any future payments. If the home has a joint owner who did not co-sign the mortgage with you, they must continue to make payments to keep the house from getting repossessed.
Using Life Insurance to Protect Heirs
Your life insurance policy could become your family's most important source of financial support in case of untimely death, particularly if creditors repossess everything else. Life insurance, like other pay-on-death benefits, gets protected from lenders, and the proceeds go to your beneficiaries. Even if there aren't enough assets in the estate to pay off debts, creditors can't use life insurance benefits to do so. Your beneficiaries are free to spend the money as they see appropriate, including paying off a mortgage or other debts if the benefit is large enough.
The money from life insurance also assures that your family can stay on the property and carry on with their lives after you pass away.
Schedule a Free Consultation Today
Contact Ehline Law Firm at (213) 596-9642 if you need to know more information about the probate process and how to use credit life insurance, mortgage life insurance, or any other life insurance payout to your advantage. You can also speak with a devoted, multi-million dollar, award-winning lawyer by dialing using our convenient online contact us form here.