Total Loss of a Vehicle?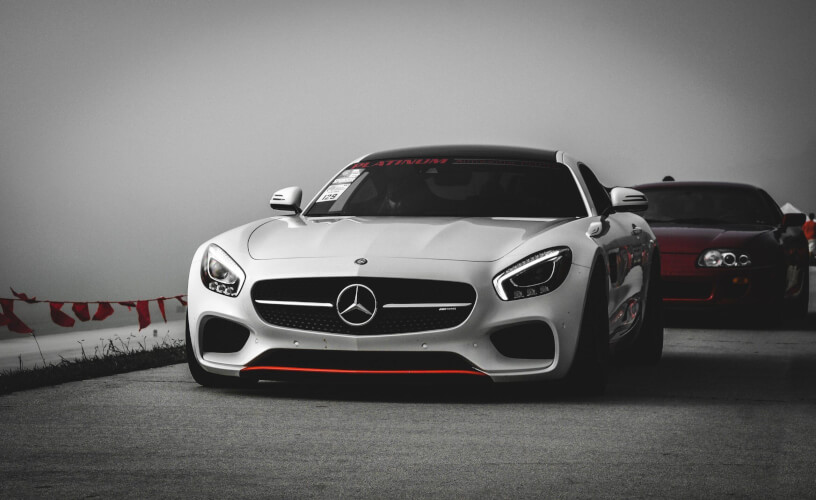 In California, state law recognizes a car as a totaled car if the car's actual cash value before the accident is lower than the cost of repairs needed to fix the vehicle. In cases where it might not be that evident, an insurance company decides if a car is a totaled vehicle or not as part of the insurance adjustment process.
What Kind of Insurance Policy Covers a Totaled Car?
In some states, additional insurance coverage is compulsory alongside traditional car insurance. Many states are a bit loose on that when it comes to auto accident coverage. Collision coverage or comprehensive coverage alongside auto insurance is more than enough to cover any additional damages to your vehicle, which includes replacing the totaled vehicle.
Does the Insurance Company Decide the Actual Cash Value of the Car?
Most of the time, yes. Typically, an insurance company determines the vehicle's cash value, and to do that, insurance companies use different indicators like age, condition, model, mileage, resale value, and more. They might also consider the selling prices of similar vehicles in the region listed in the local Auto Trader.
What If My Car has a Loan? Do I Still Have to Pay for It?
If you've taken out a car loan for your vehicle, and it gets totaled in an accident, your insurer is responsible for handing out a claims check to you and your lender. In many financed car cases, since you owe a financial obligation to the lender, the insurer will prioritize paying your lender the loan or lease balance. At the same time, the remaining money gets sent to you.
In cases where the insurance policy does not cover the amount of a total car insurance payout, you will have to pay the lender the remaining amount from your own pocket. You can get loan gap insurance coverage to cover any additional damages above your car insurance policy.
Such coverages help victims avoid the remaining loan or lease payments from their pocket if they owe money to auto loan lenders or a leasing company, for example.
What Should You Do If Your Car Gets Totaled?
No amount of free credit monitoring can get pay off your loan balance. But you can often use your credit card for credits towards a rental replacement car. Let's learn how. When your vehicle gets totaled, you must get in touch with your insurer and file an insurance claim. The company will then investigate the claim by sending an insurance adjuster over to determine the damages done and whether the car is a total loss.
Suppose it is a total loss, and you have the right insurance and coverages. In that case, the insurer will compensate you for the loss by giving an actual cash value payment minus the deductibles for the replacement vehicle. Depending on your insurance policy, you may also get a rental car to help minimize any disturbances or losses. In contrast, your damaged car is being repaired at an approved body shop. If the cost to repair exceeds the car's salvage value, your auto policy will pay a total loss cash settlement for the salvaged vehicle to get you a new car.
Can There Be No At-fault Parties for Your Totaled Car?
Usually, in a car accident, an at-fault party must bear the financial consequences of the car accident victims. How much money you can get depends on how the insurer determines the final settlement should be. The car accident victim's insurance company would try to recover money from the other driver's insurance company to reimburse you for the damages.
However, in the case of a totaled one, there can be situations where there are no at-fault parties and no at-fault driver's insurance to pay for damages. California has severe weather conditions, which can cause trees or poles to snap and fall on a vehicle causing severe damage.
Once that is clear, the insurer will tap into your comprehensive coverage to pay for the loss. Comprehensive or collision coverage with auto liability insurance is a great way to avoid serious losses from an auto accident claim settlement and pay the balance left.
Should I Accept the Insurer's Cash Offer?
Sometimes an insurance company can get pushy, but you don't have to force yourself into accepting any insurance payment. If you believe that the vehicle's actual cash value (ACV) by the insurer is a lower dollar figure than the fair market value, you can contest their calculations by giving evidence of your own. If your vehicle went under several repair jobs to improve its performance and condition, you can submit the bills and get a higher totaled car's value.
A misconception about totaled cars is that insurers will not allow individuals to keep their vehicles if they choose to. In such cases, the insurance company will investigate the case and see if the car's salvage value is lower than the repair costs to determine if it is totaled. If you and the insurer agree, you may wish to keep the salvaged car's title if the car's ACV warrants it for the car considered totaled.
Insurers don't mind if you want to keep the vehicle. However, they will deduct the vehicle's salvage value from whatever auto insurance pays. Put our resources to work for you before you fire your current lawyer or decide anything over your legal matter in these circumstances. Passengers may make tort claims against you, and you may need to seek contribution. So don't feel obligated to settle unless you know you will be covered in any future lawsuit.
Schedule a Free Consultation For General Information and Car Crash Lawyer Answers
If you intended to handle your case without hiring a lawyer on a percentage, you have probably determined you have far less control over your life without a lawyer to help you get reimbursed for your estimated losses. Don't think about considering your car or signing legal settlement documents without doing some research. If you got a totaled automobile from a car accident that was not your fault, contact us at (213) 596-9642 for more information on how we can help.
Main Los Angeles Location
633 W 5th Street #2890 Los Angeles, CA 90071 (213) 596-9642.