In the wake of federal courts declaring transgenderism a mental disorder and protected as "disabled" under the ADA, many furious parents say California has decided to let its judges decide whether or not a gender-confused minor child should be on "gender-affirming" hormones (synthetic anabolic steroids or synthetic estrogen) or have their genitals mutilated and removed, effectively sterilizing them for life.
Gender dysphoria is a mental disorder labeled by the American Psychiatric Association (APA) as a state of clinically significant distress related to not being pleased with one's gender. This condition may lead individuals to change their secondary and primary sex characteristics.
If a small, impressionable child is mentally ill and confused about their sexuality, California courts can decide whether one of the parents or a guardian can petition a court to remove their genitalia. This triumvirate creates a democracy of sorts, leaving one parent the "odd man out."
Mother's Argument
Pundits favoring the law say that S.B.107 does not modify the procedural safeguards put in place by another court. The mother, who has "sought to remove her son's penis," "as early as the age of eight years old," contends she wants to "move" and "rebuild" her gender-affirming care pediatric business to CA to "protect her children." (See e.g., REAL PARTY IN INTEREST ANNE GEORGULAS'S RESPONSE TO AMICUS CURIAE LETTERS, p.4, para 52.) Here, the safeguards in Texas are temporary, as the matter is awaiting an emergency hearing and order before the mother can legally administer synthetic hormones to her minor child or amputate his genitals.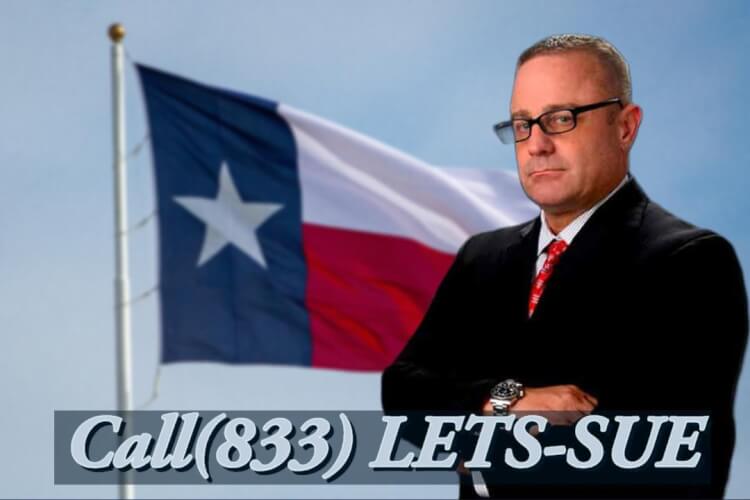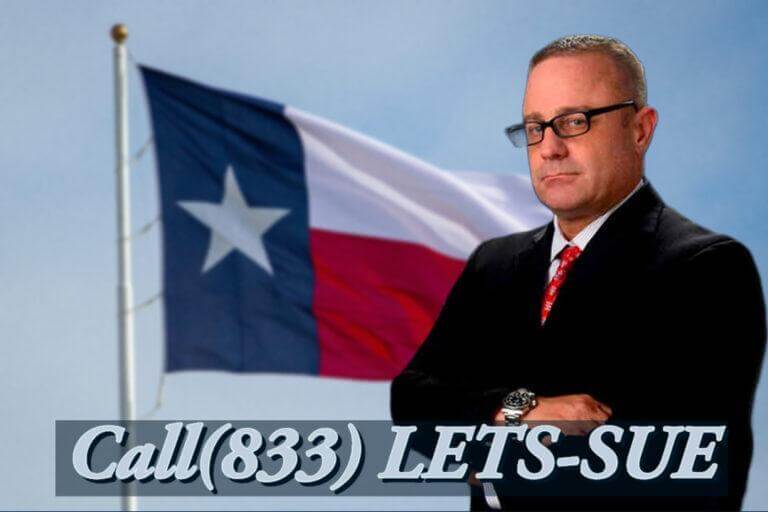 Father's Argument
"Mother contends that JA.D.Y. is a transgendered girl. Father contends that JA.D.Y. is a normal boy confused in his identity due to the interventions of Mother. No court has ever found that JA.D.Y. is transgendered girl."

(See "[Father's] Relator's Motion for Emergency Stay," P.3, Para 1.
True – Courts Can Ignore Parental Wishes
The fact checker sites have all glossed over the "sanctuary state" nature of the law, instead relying on statements from Anthony Weiner's Office in San Francisco that parents are "intended" to be protected. (he wrote the law.) Fact-check sites focus on discrediting articles that don't address the actual facts and law. Here is the true situation the father faces based on my reading of the law as a lawyer for over a decade.
If the fact checker has a political bent in favor of child genital amputations, it will either label the article "false" or "missing context." Here is an unbiased view of the actual law.
The Law:
SB-107 requires California courts to take temporary emergency jurisdiction in the event a child is from a state, like Texas, in which the child is unable to obtain:
"gender-affirming health care"
Further, under a "gender-affirming health care" scenario:
California courts may not consider itself an inconvenient forum under these circumstances;
[in determining jurisdiction] the California courts may not weigh as a factor if the child was taken to California to receive "gender-affirming health care," nor the failure to relinquish temporary custody for the same;
state law enforcement shall consider an out-of-state arrest warrant as the "lowest law enforcement priority"; and
no state or local law enforcement shall cooperate with or provide information to an out-of-state agency.
As you can see above, the father has a legitimate reason to fear the CA law will allow the fate of his minor child's genitals to be decided by a CA judge, even if there is an arrest warrant for the adult facilitating the genital amputation. The mother correctly argues that under the law, a CA court cannot interfere (allow the boy's genital amputation to proceed) until the Texas court dismisses the matter. But there is that little emergency exception in the law that grants CA exclusive jurisdiction in cases of "gender-affirming care."
In this scenario, it could be interpreted that the state, rather than the parent, decides the fate of minor boys born anatomically boys and girls born anatomically girls if the CA court decides the child's interest outweighs the interest of Texas.
Presently, there would be a hearing, and then a judge can make what generally, prior to this, was the decision of the little boy's parents or legal guardian. Of course, genital mutilation of a minor incompetent would be considered "mayhem" and child abuse prior to the passage of this law in CA.
News reports say a lower court in Texas stripped a father of legal custody of his son, and his ex-wife, a pediatrician by trade, absconded to California with the man's two male sons. His ex-wife (According to the husband and news reports, a gender-affirming care pediatrician who makes money recommending castrating children and/or giving them sex hormones) decided their son is now a girl.
The husband petitioned the Texas Supreme Court and argued the ex-wife decided to take advantage of California's new law that takes the choice from parents and gives it to a California judge. As we wait and see what Texas does, Newsom has already cleared the way for the mother to remove her child's anatomy and start the young man on synthetic female hormones with the passage of this law.
No Consequences to Adult Accomplices?
California has made clear there would no consequences if another adult (in this case, the mom, a female gender-affirming care pediatrician, according to the biological father) takes your child across state lines to CA to "affirm" (chemically or surgically castrate a gender-confused child's penis, etc.) the minor child's CHOSEN gender.
The father has no say over what happens to what the right calls the impressionable, unduly influenced child other than to file legal paperwork and complain since a California judge will decide what's "fair" for the legally incompetent child. In September 2022, Governor Gavin Newsom signed Senate Bill 107, which provides refuge to transgender youth and their assistants in California.
Let's explore the details of the bill and its ramifications to non-politically correct parents with Ehline Law and our personal injury attorneys. Newsom is also expected to sign legislation to pay all black residents $200 thousand in reparations, apparently if they can prove their racial purity. You must prove you are biologically a descendant of a slave to qualify, apparently. No word on whether people who identify as pronouns will receive an exemption from any racial purity laws issued by CA. Before this, Newsom signed laws allowing biological males to use the restroom with biological girls. As California is a single-party state, the few conservatives left are left to flee or complain.
Many Parents Argue Devil's Work at Play in California as the SB 107 Goes into Effect?
Senate Bill 107, effective as of January 1, 2023, prevents parents and transgender kids from the legal ramifications of gender-affirming care in their home state. The legislation allows Californian courts the jurisdiction to hear and decide a case on gender-affirming care for minors. It's sort of like an underground railroad for minor-attracted persons and left-wing activists, including public schools in other states, to funnel children.
Once in CA, the kids can apply with a surgeon who can get money from taxpayers to remove their child's genitals, so long as a judge who Governor Gavin Newsom likely appointed signs off. Obviously, San Francisco will be the likely chosen jurisdiction, as most parents seriously doubt any San Francisco court would vote in favor of the father. (In a divorce situation, typically, it is the father who objects and the mother who wants the hormones and castration/reassignment surgeries, based upon our extensive culling of court records.)
California Becomes a Haven Facilitating Sex Reassignment
While California and its governor take jabs at states such as Texas and Alabama for "tearing up families," these states call SB 107 a gender mutilation act. With the Act in effect, the Golden State has become a haven for all those "liberal" parents and transgender youth, as well as physicians seeking state-funded "reassignment" surgeries. Obviously, in a state that makes it almost impossible to sue doctors and recover meaningful compensation for clients due to its Draconian MICRA laws, this would be a great way for a gender-affirming plastic surgeon or pediatrician, right?
California Health & Wellness provides coverage for reconstructive surgery to all of its members, including transgender members.

Clinical Policy: Gender Reassignment Surgery
Tea Party Texan Matt Beebee tweeted about the "unreasonable" Act, stating that it allows the mother to mutilate their kids and ensures that the justice system supports such decisions without the father's consent. The California courts can let the mother take the child away to the Golden State and abuse the family court system in their home state.
In simple words, SB 107 restricts the rights of parents who remain unsupportive of their children's sex change. Under the legislation, the violation of the sex change ban becomes the lowest law enforcement priority, meaning parents cannot enforce out-of-state arrest warrants to prevent gender-affirming care in California.
SB 107 Bill "Protects" Minors Creates Two Opposing Views
As with many topics, there are two opposing views. One views SB-107 as supportive legislation for the transgender movement that's gaining traction across the United States. The other considers the movement the devil's work, as humans cannot create reality, and pronouns cannot contradict facts.
Advocates of The Protect Child Health Coalition believe that children are the most vulnerable and that it is the government's right to protect children from their parents who are willing to put their kids under the knife to fulfill their misunderstood fantasies.
Colorado Bill Protects Minors from Unlawful Sex Reassignment Treatment
In 2020, Colorado passed the Minor Mutilation Bill that makes it a crime for healthcare providers to provide unlawful sex reassignment treatment to minors. If a person knowingly administers gender-affirming care or facilitates sex reassignment, they are committing a crime.
Under the legislation, unlawful sex reassignment treatment is a class 3 felony, and any medical professional convicted of unlawful sex reassignment treatment must face disciplinary action.
Tennessee Crafts House Bill 1 Banning Medical Interference with Parental Consent
Facilitating sex reassignment and the child's wishes for gender transition surgery is not only against Colorado's law but many other states. In 2022, the Tennessee Majority Leaders introduced the Protecting Children from Gender Mutilation Act (House Bill 1) which bans medical interference that alters a child's hormonal balance.
The bill creates grounds for children to pursue civil action against their parents and even profit-driven healthcare providers who provided consent on the minor's behalf. In the past, prior to Gavin Newsom, this was called kidnapping and even child abuse. But with the stroke of a pen, as you can see, a single-party state can strip parents of their rights. Were they even rights at all[?], many parents leaving the Golden State in droves, ask?
The Protecting Children from Gender Mutilation Act became a reality after video footage surfaced of a meeting at Vanderbilt University Medical Center. This medical center performs gender-affirming "health" care on minor patients.
SB 107 Bill May Create Myriad of Legal Problems as Minors Start to Change Their Biological Sex
There are many legal ramifications of SB 107, mainly if it affects custody decisions, as the bill allows California courts the jurisdiction to hear cases. We've heard of a court reporter recording in-chamber sessions in Washington about interviews with a child about their custodial preferences.
But is it time for Californian courts to have in-chamber sessions with minors to hear about their gender preferences, negate all home state laws, and the right to appeal by the other parent to allow them a haven? According to many Democrats, absolutely. Only the state dispenses the justice they want, not the parents, say most older Christians and parents steeped in traditional family values.
At least that is what Darnel Levre (he refused to give his real name in fear of being "canceled" or fired for "speaking my mind") of Inglewood said in a street interview over this matter. Darnel says he is taking his family out of California even if it means giving up an 18-year career in management at a well-known California retailer. What are your thoughts? Does this open the door for more mentally ill people to decide the fate of children? Or is letting California state judges determine your child's gender fairer?
Was Your Child Kidnapped, Groomed or Sexually Mutilated? Schedule a Free Consultation with Ehline Law
Gender reassignment treatment may be controversial but can lead to severe injuries if performed incorrectly. As personal injury attorneys, we must hold negligent medical providers and others accountable for the damages resulting from profit-driven medical malpractice.
If your child suffered injuries due to the negligence of a child abuser, negligent medical provider, or doctor, contact us at (833) LETS-SUE for a free consultation, as you may be eligible for compensation or an emergency protective order in a pro-family state like Texas.
Citations: