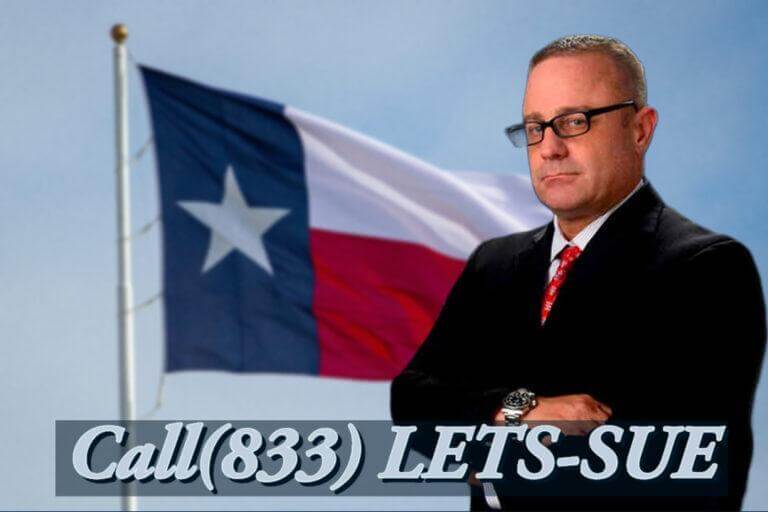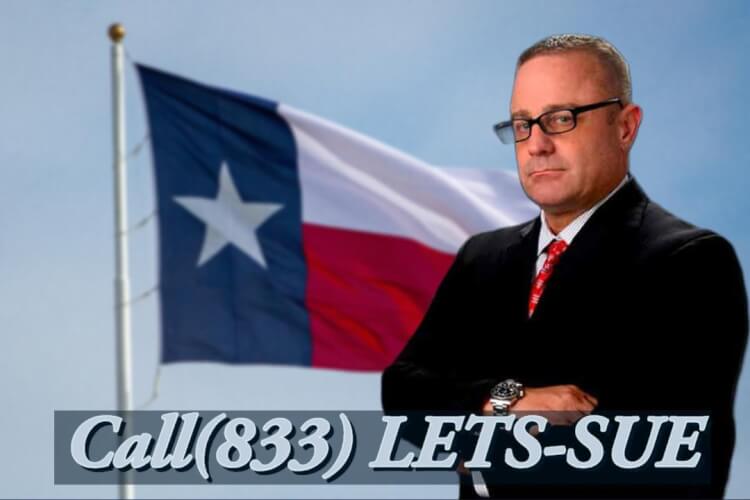 Were you permanently and forever separated from a decedent due to a wrongful act? Unless an exception applies, under Texas law, the surviving spouse, children, and parents of the dead person can sue for a death. There are limitations on a close loved one's relationship with the decedent. The aggressive, charismatic lawyers at Ehline Law Firm Personal Injury Attorneys, APLC, will fight for you to help you and your family obtain the compensation you deserve if your loved one passed away due to negligence or a wrongful act.
This article attempts to explain the differences and a little bit about your rights to compensation as a wrongful death victim in Texas.
Civil or Criminal Charges?
When the unthinkable happens, and you lose your loved one because of the careless, negligent, or intentional act of another, it can be hard to move on. Criminal charges and penalties like prison time may be levied for the decedent's death. Or the at-fault individuals may get away with killing the injured person criminally if the prosecution can't prove the higher criminal standard for a jail conviction.
Hence, the surviving injured person or administrator of the decedent's estate may be left with a civil Texas wrongful death case to recover damages (money) against the wrongdoer. Although filing a wrongful death lawsuit won't replace what you have lost, it can certainly help to ease the financial burden of lost support as you mourn and hold the party at fault liable for their actions.
This is one of the last things you can do to honor your loved one's memory. If you have decided to pursue restitution and financial recovery, it's important to know what is required in the state of Texas before filing a claim for an eligible claimant.
Fortunately, experienced wrongful death attorneys can help you navigate the laws that govern these types of lawsuits on behalf of survivors like children and parents left behind. In this article, we'll provide insight into wrongful death lawsuits to help you understand them better as you struggle with the pain and suffering of losing a loved relative and deal with the fallout. Schedule a free consultation today by calling us at (833) LETS-SUE.
Contingency Fee: We have too much respect to take money unless we can get you a proper award. The person sued will have to pay you, or we won't collect a fee!
Our professional team can handle the most challenging case to help you obtain significant justice in the form of money damages and possibly even exemplary damages like punitive damages on behalf of clients. We can even take over your lawsuit in Texas from a less competent individual causing you too much frustration to offer you greater comfort as you lick our wounds and heal.
What Is a Wrongful Death Lawsuit?
Before answering the question, "Who can legally file a wrongful death claim in Texas?" it might be helpful first to understand exactly what wrongful death claims are. Do you want to file a claim against the responsible party? To do this, it's important to look at what Texas law says when someone dies due to carelessness, unskillfulness, or default in some duty of care. Call us, and we can investigate your claims while you attempt to get your mind right while you are mourning your emotional and physical losses.
Texas Civil Practice and Remedies Code
Certain parties may file wrongful death lawsuits under Chapter 71 of the Texas Civil Practice and Remedies Code if another person or company's wrongdoing, carelessness, gross negligence, or default brought about their family member's death. This is how you compensate your losses and get what you are entitled to civilly for this type of incident.
Examples of Wrongful Acts
This implies that a Texas wrongful death claim may be made if a loved one is killed due to someone else's recklessness, such as driving while intoxicated or distracted. It could also be medical malpractice committed by a physician or hospital, a defective product, or any other kind of wrongful act that caused the person's injuries. If so, only a few parties are permitted under Texas law to file a wrongful death lawsuit against the defendant if unable to achieve a settlement in advance.
Who Can File a Wrongful Death Claim?
Only close, surviving family members may file a wrongful death claim under Texas wrongful death law. This typically includes certain members of the deceased's household.
As noted above, those survivors eligible to initiate a wrongful death suit in Texas include:
Children
Surviving spouse
Parents of the deceased.
In some situations, an adopted kid who was legally adopted can also bring a wrongful death lawsuit. Moreover, the adoptive parents can also file a wrongful death claim for an adopted kid.
Note: Keep in mind that these claims can be made as a single wrongful death action or by filing claims on behalf of the entire family.
Surviving Spouses
A spouse can file a wrongful death claim in the following circumstances:
If the marriage was legal or common-law
Even if the pair was not together when one of them died, or if the spouse had remarried after the decedent's passing, they may still make a wrongful death claim.
Surviving Children
Children are also permitted to bring wrongful death claims under Texas law, provided they are biological or adopted children.
Surviving Parents
Biological and legally adoptive parents may also bring a wrongful death claim for gross negligence or a wrongful act in Texas. Remember that a divorced parent may also file a wrongful death lawsuit.
Can Siblings File Wrongful Death Claims?
Sadly, Texas law does not allow siblings to bring a wrongful death suit in the state. The siblings are not included in a claim if they are joined by the surviving spouse, children, or deceased parents. Unfortunately, one of the parties must make a wrongful death claim.
Apart from Siblings, Who Cannot File a Wrongful Death Claim?
According to state law, only the deceased's children, spouse, and parents may get compensation in wrongful death cases. Grandparents, cousins, uncles, aunts, and other family members cannot bring wrongful death lawsuits as a result. Furthermore, a long-term partner who was not legally married to or living with the deceased as a common-law spouse is not eligible to make a claim. Foster parents and stepparents are also unable to file wrongful death lawsuits. Moreover, not officially adopted stepchildren are ineligible to bring wrongful death claims.
Statute of Limitations
Suits for wrongful death must be brought within two years after the deceased's passing. However, the personal representative or executor of the deceased's estate may file a lawsuit if the surviving spouse, kids, or parents fail to act within three months of the person's demise.
The only obstacle to this alternative would be if all remaining beneficiaries asked for the claim not to be made. Did you miss the two-year deadline (time limit to sue)? Call us anyways, as an exception may apply for the surviving plaintiff victim to support their neglect case.
What Can Surviving Family Members Claim in Wrongful Death Claims?
When you file a wrongful death claim, it's important to seek legal counsel from an experienced wrongful death attorney to determine what damages you or the decedent's estate may claim.
To give you an idea of some of the losses you may be able to recover, we'll list commonly awarded damages below after a person's death as follows:
Funeral costs and other burial expenses
Medical expenses
Lost inheritance
Loss of companionship.
For extreme cases, you can sometimes seek lost wages and even exemplary damages, aka punitive damages under Texas wrongful death law. Please get in touch with us to learn more about claiming common damages and book your consultation and free case review with one of our Texas wrongful death lawyers!
We will do everything on a contingency fee, which means we get our attorney fees after we settle or win your case in court at trial in such accident cases on behalf of eligible families. Ready to receive full and fair compensation for your unfortunate situation? We service Fort Worth, Houston, Dallas, Austin, and every other Texas court and are available 24/7 to provide you with priceless legal advice and answers to vital, life-altering questions.
File Wrongful Death or Personal Injury Claims Today with the Help of Our Team!
Did someone you love die due to someone else's negligence? Did you or other statutory beneficiaries lose your adult children, biological parents, or a family member from a common law marriage because of a wrongful act or willful act? If so, the decedent's family or the deceased person's estate can take legal action to hold the negligent party liable as a survival claim or wrongful death case.
Do you want to obtain the most financial compensation under Texas law limits? Let us help you pursue justice! Our attorneys have years of experience and can help whether you need to file a personal injury lawsuit or a wrongful death claim. Call us today at (833) LETS-SUE, or feel free to use our convenient online Contact Us form to speak with an experienced, aggressive lawyer.
If you lost earning capacity and suffered emotional pain, we could help recover monetary damages to help eligible family members get their life back on track after being faced with a wrongful death case involving a close loved one's death! So reach out to Ehline Law today to book your free consultation to start the process! We have helped many families, and we can help you get back on your feet in such cases!
Main Los Angeles Location
633 W 5th Street #2890 Los Angeles, CA 90071 (213) 596-9642.