According to the World Health Organization (WHO), around 1.24m people die every year globally in crashes, with 27% of all road traffic deaths being pedestrians and cyclists on city streets. You may have heard about car sales touching new records all across the globe, causing slower traffic during rush hour. Although economic activity slowed down in the last two years due to the pandemic, in 2021, the United States saw almost 15 million vehicles purchased. That's 2.5% more than the previous year, increasing the risk of traffic fatalities.
Although "Ghost Bikes" was created by Brooklyn, NY, cycling advocates in memory of bikers killed in traffic wrecks to promote road safety, motor vehicle crashes are rising.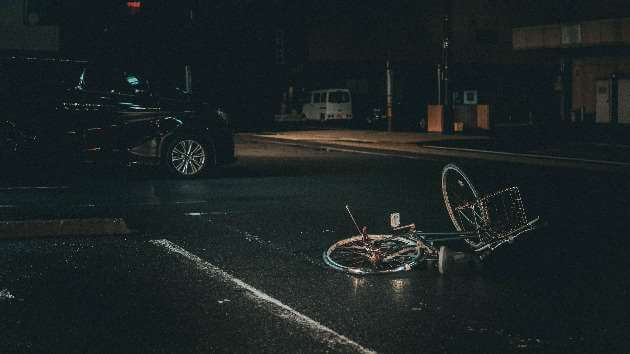 Because of this, many cities have increasingly promoted walking. Also, vehicle manufacturers produce safer vehicles. Yearly, traffic deaths tend to rise due to mass vehicle usage. This leaves city cyclists and others vulnerable on neighborhood streets. In 2016, non-driver traffic fatalities, like U.S.
pedestrian fatalities, rose faster
than motor vehicle crash fatalities.
With so many vehicles sold each year, the car population on U.S. roads has reached 253 million, causing severe congestion across the country. A walking-oriented city like Los Angeles will strive to promote walking and cycling. The bid to make streets safer, and reduce bicycle crashes and traffic congestion, has not helped the most vulnerable road users. A large number of vehicle drivers on the road has caused traffic congestion and posed a serious risk to the growing cyclist and pedestrian populations.
Bike Lanes
Speed literally kills. As a result, cities promoting biking are in a tough spot and are sometimes legally liable for causing accident with fast-moving vehicular traffic. Even efforts to pass speed limit reductions have not helped in Los Angeles's vehicle-centric city. Modern motorist fatalities during bicycle trips are rising in many bike lanes too. When a person's head strikes the ground after being run over, it's usually curtains or a severe brain injury.
What Can Pedestrians and Cyclists Do Today?
If you received injuries as cyclists or pedestrians, contact Ehline Law and our personal injury attorneys, as you may be eligible for compensation.
Pedestrian and Cyclist Accidents in the United States
Is the world more dangerous for cyclists and pedestrians? Motor vehicles in the United States are the leading cause of pedestrian and cyclist fatalities across the nation. On average, there has been a rise in the number of pedestrian fatalities since the last decade. In 2018, before the pandemic, there was a 20% increase in pedestrian deaths. In 2019, 6,205 pedestrians lost their lives to road traffic injuries sustained in traffic accidents.
During the same period, 846 bicyclists died from car accidents. Cities today promote biking and walking to shape local priorities and avoid vehicle miles driven and road traffic accidents yearly. Despite how much cities strive, more fatalities occur.
Los Angeles Epidemic: Pedestrian and Bicyclist Deaths
The health benefits of short-distance walking and bicycling are undeniable to healthier people, especially cycling advocates. But the recent phenomenon and piecemeal implementation of COVID-19 lockdowns saw more traffic fatalities than in previous years after a long decline. Bicycle fatalities have specifically increased by 25 percent since 2015 either way. Many Americans move to Los Angeles to live the "American Dream."
Although the city offers a fast-paced life with golden opportunities, it has also become one of the worst cities in America for bike riders and bicyclists. With so many people residing in Los Angeles, traffic congestion has exponentially increased over the years. The safety measures taken are not enough to curb the number of pedestrian and cycling fatalities. Riding buses does little to reduce congestion or wrecks, especially at night.
In 2020, L.A. witnessed around 1,370 bicycle injuries, with ten deaths. The number of injuries and fatalities has increased since 2015, but the figure has shown a slight decrease due to the pandemic and very few motor vehicles on the road. Although the decrease in accidents and deaths is good news for the city, it is temporary. As the city returns to 100% economic activity, local administrators fear that the risk of bicyclists and pedestrian accidents will be at an all-time high instead of an overall decline.
The Not-so-New Year in Chatsworth
As the new year began, many American drivers breathed a sigh of relief for having survived the ongoing pandemic for another year. However, on January 4, 2022, the first bicycle accident of the new year occurred in Chatsworth.
According to the Los Angeles fire department, a man in a red truck hit two bicyclists on Lurline Avenue and proceeded with their journey without stopping to call for help. The driver continued driving but unfortunately crashed into a wall just half a mile away from the bicycle accident scene.
Local authorities immediately apprehended the hit-and-run driver while rescue members from the nearby fire station declared the two bicyclists dead from the collision.
An Unfortunate Incident on Venice Boulevard
On December 23, 2021, the Los Angeles police department received an emergency call to send help at the Grand and Venice Boulevards intersection. The rescue team arrived to find out that a bicyclist on the road was severely injured.
The bicyclist was immediately transferred to a nearby hospital to treat his wounds. However, he did not make it and died at the medical center. The driver who hit the bicyclist was never at the scene of the accident, suggesting a hit-and-run.
The LAPD soon started their investigation and sought the public's help identifying the hit-and-run driver.
The Pacific Coast Highway in Malibu
On December 21, 2021, the Los Angeles fire department received a call for a collision on the Pacific Coast Highway in Malibu. A motor vehicle collided with a bicyclist on the highway, leading to severe traffic congestion in the morning.
The local sheriff arrived at the highway, closing all lanes at Big Rock and informing the drivers to take alternative routes until the rescue team clears the highway. When the rescue team arrived to provide help, it was already too late. Although the motor vehicle driver survived without any injuries, the bicyclist did not. Local authorities pronounced the bicyclist dead at the scene of the accident.
The three accidents mentioned occurred within 30 days or less, suggesting a severe problem for bicyclists and pedestrians in the state.
This problem is not just evident in Los Angeles or California but all across the United States due to two significant factors:
Cities are heading towards being vehicle-centric.
Bike-ideal cities are on the rise.
The 20th Century's Vehicle-Centric Cities
When compared to much older and simpler times, children would come out to play with each other on the streets while bicyclists and pedestrians would visit their neighbors or head to the local town center for entertainment or groceries. However, since the early 1930s, the dynamics have slowly shifted as motor vehicles started to gain recognition as the future of transportation.
During this period, traffic fatalities rose, and angry mobs would attack reckless drivers, with some cities even printing murder maps (spots where pedestrians and cyclists died). However, since motor vehicles presented prospects of a more connected future, bicyclists and pedestrians lost the battle.
Pedestrian Crossings and Accidents
From the 1950s onwards, cities and local planning administrators increased the pace of building roads across the country. These roads catered to unhindered vehicular traffic and consisted of a few pedestrian crossings to ensure fast-moving traffic. As a result, crosswalk crashes are a clear and present danger to kids, especially near schools.
Modern cities today have extensive road infrastructure to cut down on commute time and improve connectivity. With such changes, the city streets lost the liveliness that was once there when the children came outside to play.
At the start of the 20th century, pedestrians, cyclists, and cars shared city streets, causing motor vehicle accidents and an increase in the pedestrian and bicyclist death toll. With fewer pedestrian and bicycle paths and crossings, many are receiving injuries or getting killed even when following the traffic laws.
The 21st Century Bike Ideal Cities
As we enter the twenty-first century, health- and environment-conscious individuals are looking for alternatives and cleaner modes of transportation for their commute. Bike lanes are used more, and pedestrian and bicycle paths are the norm in many areas. Even bike lanes don't stop road traffic injuries, though, and pedestrian and cycling fatalities are still occurring — bike lanes or not.
The demand for cities to be bike-friendly has increased exponentially in the last 5 years. With bike lanes, pedestrian zones, and other traffic calming measures in place, it has become very confusing for car drivers, leading to a yearly rise in pedestrian and cyclist traffic accidents.
Besides that, many drivers fail to understand that cyclists and pedestrians also use the streets. More vehicles are driving at higher speed limits, giving them very little time to respond to pedestrians or cyclists, even those in pedestrian crossings. The blind spots have also increased serious accidents.
Accidents either occur because of mistakes or sheer negligence, and mistakes can occur at any time, anywhere. It is completely understandable that in a country with around 270 million cars, there is a heightened risk of motor vehicle accidents. However, the chances of survival in motor vehicle collisions with other cars are considerably higher than for pedestrians and cyclists.
Motor cars are strong machines with safety features protecting the driver and occupants in the vehicle. There are a lot of factors that increase the likelihood of injuries and death for pedestrians and cyclists, but one major factor is speeding. A pedestrian is four times more likely to die from an accident with a car traveling between 36 and 45 miles per hour than a car traveling between 26 and 30 miles per hour.
Besides speeding, distracted driving is also a major cause of accidents. Eight people die each day in the United States due to distracted drivers. Some observers have gone on to say narcissism also plays a role in the rise in aggressive driving in the country.
All the factors mentioned create an unfavorable situation for pedestrians and bicyclists. But how does that translate in other countries? Are the statistics worse than what gets recorded in the United States?
Data on pedestrian deaths between 2010 and 2016 suggests a decline of 37% in Norway. However, in 2019, the country achieved what was considered impossible at the time. No pedestrian or cyclist deaths were recorded during the year in Oslo, making their vision of reducing car traffic and prioritizing safety a reality.
Compared to the United States, there was an increase of 39% in pedestrian deaths between 2010 and 2016. The U.S. has some of the highest fatality rates among wealthy nations. Perhaps it is not the world but the United States that is more dangerous for cyclists and pedestrians.
Can the United States Achieve Zero Traffic Fatalities?
Currently, there are 18 states (including Boston and New York) that have agreed to work towards eliminating traffic fatalities by 2024. Town planners and local government bodies are considering different strategies and tactics to achieve that goal.
Some cities have already started working towards the zero fatality goal. Each of the cities is using different strategies. For example, the city speed limit in Boston has gone down to 25 miles per hour, while on the other hand Washington, D.C., is implementing bicycle-friendly policies.
Considering that there are only two years left to achieve the zero fatalities goal, there is still a lot to do, but the good thing is that the cities are moving in the right direction by making the roads a little safer for pedestrians and cyclists.
How Can the United States Reduce Pedestrian Deaths?
Although we've seen how different cities in the country have started to take initiatives to make the nation safer for pedestrians, there are still a lot of options to consider to speed up the progress.
Due to higher vehicle safety standards, improved roads, and clearly visible road signs, the number of driver fatalities fell by around 4,000 to 23,611 in 2017. Although this is a good sign and an indicator of solid government performance, pedestrian deaths have risen during the last decade.
It's surprising to know that pedestrians, motorcyclists, and cyclists contribute to more than half of the traffic deaths in the country. Pedestrian deaths and cyclist fatalities have increased by more than 21%, with the death toll standing at 6,760 in 2017.
The country took the necessary steps to reduce motor vehicle fatalities. However, due to an alarming rise in pedestrian and cyclist fatalities, there is a need to make drastic changes.
For one thing, manufacturers can go back to the drawing board to redesign vehicles in such a way that they are less threatening to cyclists and pedestrians. Reducing the front bumper's height can be one way to ensure that the impact of the accident is less severe.
Another great way to reduce pedestrian fatalities is by making streets, sidewalks, and bicycle lanes safer. Road traffic accident deaths tend to rise with more vehicles on the road, so governments can further limit traffic speed and introduce street restrictions to help reduce pedestrian accidents.
Traffic congestion has become a huge problem in the country, and many states are already expanding their already vast road networks. However, in doing so, the states must also consider re-engineering urban traffic as it can help with this situation.
Most of the accidents occur due to distracted driving, but some occur simply because of confusion. With so many intersections, there can be a lot of confusion for an inexperienced driver. Raising awareness about how to drive safely through intersections and what road signs mean can also help to reduce the number of traffic accidents.
When making such decisions at the state and federal level, one important consideration is the rising number of vehicles on the road each year. Today, with more than 270 million vehicles on the United States roads, it is one of the most dangerous countries for pedestrians and cyclists. Even with taking the relevant measures to bring down the death toll, more vehicles competing for road space will always remain a threat to pedestrians and cyclists.
Take a look at Singapore. The country promotes the use of public transportation rather than private vehicles, and to do that; the country levies serious vehicle taxes and customs duties. These measures and policies push the prices of automobiles to skyrocket, making them available only to the super-wealthy. With very few cars on the roads, in 2020, Singapore had a total of 85 road injuries (including 18 pedestrians and seven cyclists).
Protect Yourself by Talking to a Personal Injury Attorney
Pedestrian injuries amount to a lot compared to pedestrian fatalities of just slightly over 6,000. In the United States in 2019, there were more than 76,000 pedestrian injuries. These injuries can vary from minor injuries like a sprain or bruise to major injuries such as brain injuries, spinal injuries, and more.
Severe injuries can not only cause discomfort for a long time, but they can also put a hole in your pocket and affect your financial standing if you don't obtain fair compensation. You shouldn't be the one to shoulder the financial losses from an accident that was not even your fault. Reaching out to a legal expert can provide you with the right legal options to move forward.
If you received injuries due to a negligent driver, contact us at (213) 596-9642 and get a free consultation session. Learn about our local priorities for our experienced personal injury attorneys today. Our attorneys have helped over 3,000 injured victims by protecting their rights and recovering more than $150 million in compensation for their losses.
We understand how traumatizing it can be after an accident. You may want to avoid attorneys simply because of the huge legal costs. But with Ehline Law, you don't have to worry about that because we care.
During the free consultative session, we will go over your case and provide you with possible legal options. There is no legal obligation to retain our services after the initial consultation. Still, we offer a contingency-based fee where our attorneys only get paid after winning your case. We'll even help locate a lien doctor to start your medical treatment if your finances are tight.
Receive a Free Consultation with a Severe Injury Lawyer Today
Contact us now for more information on pedestrian and bicyclist deaths on urban streets and how we can help with your injury case. You can also visit any of our California law offices today. The world may not be safer for pedestrians and cyclists, but we can change the outcome of an accident.