Wrongful Death Lawsuits are Possible
When a person, their child, or a close family member is killed as a result of another person's (including the police) negligence or malfeasance, this may be classified as two distinct legal events.
Civilly, the survivors have a wrongful death case covered under civil procedure rules.
Criminally, the state may have a murder case against the rogue cop if they can prove the crime beyond a reasonable doubt. (For example, the police shoot an unarmed man with zero justification.).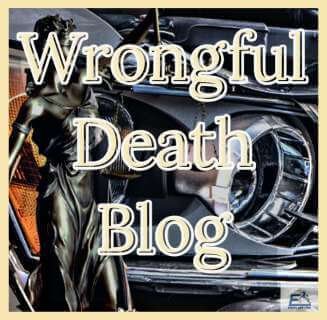 State wrongful death claims against police occur regularly in Los Angeles Superior Court, but most claims against bad cops are heard in federal court. In a crime, the accused guilty officer who took the shot may do jail time and pay some fines and penalties if the officer isn't saved by absolute or qualified immunity. The penalty varies. In a criminal case, the alleged murderer, if convicted, the state is the victim.
Here, since your loved one didn't have to die per the Penal Code, in a civil case, the alleged killer is held liable to pay the survivor or close loved ones money damages as compensation for the incident killing their loved one.
Surviving family members who were financially reliant on the deceased, such as children, surviving spouses, or parents, may have entitlement to compensation for the death, which causes pain and suffering, emotional distress, and lost wages. Sadly, in most police abuse cases, there is no insurance company, and you'll be dealing with the city, county attorney, or private outside counsel.
A professional wrongful death attorney from Ehline Law Firm can answer any questions about wrongful death lawsuits. We have been helping our friends and clients with decades of time in service, offering helpful information and complete legal representation.
In the process, we've won clients over $100 Million. Below we discuss some important details and FAQs regarding a wrongful death suit caused by police brutality with a gun or other instrument of death. After reading this article, we hope you learn and understand the difference in police killings.
FAQS – Before Filing a Wrongful Death Suit
What Are Wrongful Death Claims?
In this country, each state has some death law. A wrongful death action is an act on behalf of the deceased's relatives or heirs in their own right. Examples of plaintiffs can include certain blood relatives and legal family members to the extent they are still alive. (a married wife, sisters, grandparents, minor children you were raising, including certain stepchildren in a new marriage, and maybe a putative spouse, for example).
Modernly, even a registered domestic partner can sue and demand criminal charges be filed with the DA. The law identifies that the deceased's surviving family members got robbed of the decedent's affection, companionship, and, in certain circumstances, income and permits them to seek jury awards called "compensation" over the sad event destroying their lives.
To begin with, who gets sued depends on their status as officers in the line of duty, a private employer, or other legally accountable persons. The mistake most victims make is assuming the police will hold themselves accountable for what happened!
Typically, that is a huge lie based on an ill-informed opinion from an earlier time that police have a duty to protect you. They don't. One of the many benefits of being a police is the privilege of qualified immunity as state actors. Many view this instance as denying basic rights, but this is the law.
Generally, the police are not your friend, as evidenced by their brutal treatment of the recently murdered George Floyd. Officers are basically armed magistrates who perform a ministerial function when they respond to and determine how crimes are treated or secure arrests. Finally, who can sue police as civil defendants will usually boil down to intestate succession and statute, not common law guidelines?
What Are the Most Common Causes of Wrongful Death Cases?
The following are some of the most common causes of a wrongful death lawsuit:
A car accident (passenger or driver)
Deaths caused by medical malpractice and deaths caused by medications or defective medical devices.
Workplace deaths due to a variety of factors
Neglect or healthcare errors in nursing homes
Falling off items or trench cave-ins on construction sites
Defective products that cause death
Defective warning label deaths
Violence-related deaths.
Who Is Responsible if the Deceased Person Dies in a High-speed Chase Started by the Police
California Vehicle Code Section 17004 states:
"A public employee is not liable for civil damages on account of personal injury to or death of any person or property damage resulting from the operation, in the line of duty, of an authorized emergency vehicle while responding to an emergency call or when in the immediate pursuit of an actual or suspected violator of the law, or when responding to but not upon returning from a fire alarm or other emergency call."
In addition, the United States Supreme Court supports police protection in high-speed chases, meaning that you cannot hold the police responsible for causing a wrongful death suit in this regard.
This is an unfortunate rule regarding law enforcement, as police agencies in high-speed chases hurt over 10,000 individuals each year, frequently for minor violations. Although the CHP and other organizations have "Guidelines" for similar situations, they are of little use to someone who got killed or seriously injured as a result of them. This is how police avoid a civil or criminal case for the negligent act of running over a pedestrian or causing a victim's death in a car crash.
This is much different in a typical case, like when a drunk driver speeds, striking a pedestrian. Here, your legal team will face many obstacles to justice, and legal wrangling, including a different statute of limitations to sue! (six months instead of two years).
How Long Does a Wrongful Death Lawsuit Take?
A wrongful death claim can be resolved in months or take several years to conclude.
Here are a few factors that affect how long wrongful death lawyers may be litigating cases.
Liability
Amount of Insurance
Unreasonable valuation of death.
What About a Survivor's Action?
Unlike wrongful death actions, a survival cause of action must be brought by the estate's representative on behalf of the dead victim to cover their out-of-pocket and other losses.
Here, the estate can collect damages for pain, suffering, and other personal issues like funeral expenses and damage to the deceased's property from a civil court. For example, when a police officer strikes an arrestee and straddles their back, trying to secure handcuffs on the arrestee's wrists.
Maybe other cops struggled to pull back the arrestee's arms, and the arrestee died? Perhaps they placed their shoes on the victim's throat, etc. Suppose the victim had pneumonia or a respiratory disorder and passed away. In that case, the estate itself can sue the police and their government entity for the decedent's pain and suffering, emergency room expenses, and possibly even for punitive damages!
If the taser the police used was defective, the estate could bring a suit against the manufacturer for a similar damages award. Of course, suppose the emergency room doctor prescribed bad drugs or the wrong medication, which leads to a sensitive patient dying. In that case, the decedent's estate may have a medical malpractice claim against the hospital and doctor.
So there can be more than one part responsible for paying you. They determine who pays what comes down to the parties with standing to sue, their lawyers, and the facts obtained from the investigation.
Can You Recover Punitive Damages in Cases in Los Angeles, California?
In some cases, surviving families cannot receive an award of punitive damages against the at-fault party. Suppose there was any economic loss (lost income or medical expenses) before the decedent's death. In that case, an estate executor may file for punitive damages as a survival action claim under the right circumstances (witnesses can verify the life was taken intentionally, etc.). Consult a friendly and charismatic expert wrongful death lawyer for more information.
How Do You Pay Out Settlements?
Settlements usually get handed out in one big payment. After paying the lump payment, attorney fees and costs associated with obtaining the settlement get deducted. The remaining funds recovered get distributed to surviving families. A structured settlement is possible on rare occasions.
A structured settlement gets comparable to an annuity in terms of how it works. The cash descendants are entitled to for support will be invested. Interest and principal will be paid out regularly or annually based upon prior consent. As a result, if the decedent's dependent spouse prefers a monthly income rather than a flat sum, this can work out.
It is terrible to lose a loved member to an accident or other wrongful act under any condition. On the other hand, with current legislation and obeying the statute of limitations, the victim may seek compensation.
Need Skilled Wrongful Death Attorneys?
To win a case against a police wrongdoer requires skilled legal representatives. Are you in failed settlement negotiations over the loss of your kin?
We are wrongful death lawyers who seek to punish those who commit heinous atrocities accountable for their deeds that occurred, taking an innocent human life.
Schedule a Free Consultation with an Experienced Wrongful Death By Police Attorney
We offer free consultations in good faith to teach your rights, review your evidence proof, and discuss your recovery goals to heal from the wrongdoing against the decedent. As noted, a claim may lead to significant compensation for funeral and burial expenses, pain, suffering, and lost income.
We have represented thousands of clients and can grant you help too! Phone us today to discuss forming an attorney-client relationship with our wrongful death attorneys and make your request.
All calls are free and confidential to serve your needs better. If a family member got killed due to someone else's negligence, contact us at (213) 596-9642 for risk-free, confidential legal advice.