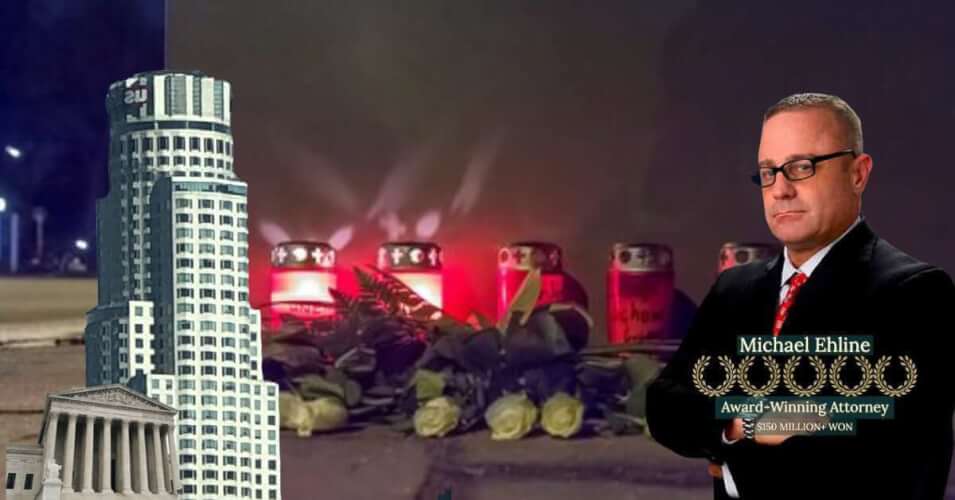 Question: Am I Qualified to Sue?
To find a defendant guilty in a wrongful death lawsuit, the plaintiff must demonstrate the same burden of proof previously required of the victim if he or she were still alive.
Can I Sue for Wrongful Death Claim Damages?
Four factors must be present under California law in the circumstances involving a wrongful death claim. Each of these components must be proven by the surviving family members who launch a wrongful death lawsuit or make a wrongful death claim.
What Is A Wrongful Death Lawsuit?
A wrongful death case permits the deceased person's surviving family to seek compensation due to someone else's negligence or wrongful act. During these wrongful death claims, a personal representative of the decedent's estate is frequently appointed. Not all deaths, including unintentional ones, are eligible for a wrongful death suit. A wrongful death action must meet specified criteria to file for wrongful death damages.
Plaintiff can recover damages which generally include economic damages for losses from things like lost income the defendant caused. The victims can also receive compensation for the decedent's life expectancy, including lost past, present, and future damages, etc.
In harsh cases involving egregious or reckless conduct, punitive damages in these lawsuits aim to punish incredibly negligent behavior that shocks the conscience.
More About Wrongful Death Damages?
Wrongful death compensation on behalf of survivors isn't like other recovery claims for a death or property loss. The interested plaintiffs here will be the decedent's estate under a survivor's statute or a close loved one entitled to receive an inheritance under intestate succession laws.
Both parties will sue for various damages or losses available to compensate or make them whole. Each claim requires specific information and guidance from a legal expert to identify and prove the misconduct leading to the death of the decedents in caring for the family left behind.
Criminal charges differ because the goal is to incarcerate and punish the killer with court fees, penalty assessments, and so forth. In a civil case, the goal is money, and the actual victim, not the state, is the plaintiff for a death caused in this manner. If there is a criminal prosecution, you must still prove your civil case regardless of a guilty or not guilty verdict.
Survival Action?
The deceased individual cannot sue, but the personal representative for the deceased person's estate is permitted to sue the careless defendants. Their goal is to recover money for their pain and suffering and any past, present, or future medical bills after the person dies.
Many wrongful death cases are handled exclusively under survival statutes. Even grandparents or the decedent's surviving child can sue the responsible party for the person's death as the estate's personal representatives.
Your friendly and charismatic lawyer will initiate the multiplier or per diem procedures. When a victim dies, the at-fault party's insurance company will arrive at this sum, usually lower than the plaintiff deserves for their personal injury situation.
Using a wrongful death settlement to prove these points in court necessitates providing compelling and convincing evidence. Expert witnesses frequently will be required to help gather evidence during an investigation.
A wrongful death attorney assists you in constructing the personal injury claim based on the evidence and facts given by first and third parties. Call our team if you seek to bring a claim for survivors, including your siblings and any party interested in evaluating and suing over the loss.
Causation
For our trial attorneys to show the defendant's responsibility to the victim was breached, the plaintiff must show someone else's negligence caused the death of their close loved one.
What Are the Common Causes of Wrongful Death Actions?
One may bring a wrongful death claim to court for various reasons. To show wrongful death in any of these types of situations, the plaintiff's obligation remains by proving the same basic four factors.
The following are some of the most typical reasons triggering wrongful death claims under applicable laws:
Medical malpractice (A patient dies after injury from wrong treatment or failure to diagnose the deceased victim. This will have been incurred under the protection of a doctor or nurse, and the person dies, etc.)
Birth injuries (including a deceased fetus)
Automobile accidents (A car accident, truck collision, motorcycle crash, or bicycle accident)
Pedestrian accidents (Car or motorcycle hops a curb and runs down people on the sidewalk or the crosswalk).
Premises liability accidents (Dog bites, slip, trip, fall, etc.)
Workplace accidents (Gas fume inhalation, burn injuries, etc.)
Defective products (Exploding gas tanks, etc.)
An intentional act resulting from criminal activities.
Wrongful death lawyers will pursue the deceased person's pre-death provisions and affections as damages on behalf of their surviving loved ones.
More Wrongful Death FAQ: Whom Can I Sue For Wrongful Death?
As noted, many wrongful death l claims arise from occupational hazards and while traveling on roads and highways. The end result means someone's negligence or recklessness stole away a child's parental guidance or killed the breadwinner who can no longer provide financial support.
Here is a list of potentially liable parties you can pursue in a wrongful death action for money damages:
Car Manufacturer
Government Agency (Government agencies are responsible for maintaining roads and other public safety issues).
Who Can File Wrongful Death Lawsuits?
The laws in many states determine who can file a claim. Only immediate family members of the decedent, such as children, spouses, and parents, may pursue in certain states. In other regions, any family member who received direct financial support from the deceased is eligible to pursue compensation. Inquire with your lawyers about the legislation in your area.
How Long Can I Wait To File My Wrongful Death Claim?
As a general rule decedent's survivors are bound by the discovery rule unless an exception applies for suing earlier or later. This means unless it's a government agency, plaintiffs have two years to sue from the date they were reasonably aware of the decedent's murder or wrongful killing.
The credibility and quality of the evidence are more significant than the volume in a personal injury lawsuit. As a result, it is frequently recommended that you hire legal counsel for legal advice. A qualified wrongful death attorney can assist in constructing a case based on the evidence.
Our wrongful death lawsuit experts must demonstrate the burden of proof was met. There are no rewards if the information provided during the investigation doesn't meet the burden of proof. It remains critical to develop evidence that qualifies to show the defendant's actions were the cause of death.
Contact Ehline Law Firm for a Free Case Evaluation: The Best Legal Representation in Los Angeles
Claims can become challenging to navigate. That is why it is critical to have wrongful death attorneys on your side who are familiar with these claims and how they operate. Our Ehline Law Firm staff is familiar with these cases' complexities.
Our best wrongful death attorneys may guide you through the legal process of gathering all the evidence you need to support your claim with consent after consultation. Call us at (213) 596-9642 for a free evaluation.
Our wrongful death lawyers value the attorney-client relationship, meaning you can trust us to handle your civil action in your best interests. Clients know we have a proven track record for obtaining the largest wrongful death settlements paid in personal injury cases.
---
Main Los Angeles Location
633 W 5th Street #2890 Los Angeles, CA 90071 (213) 596-9642.