ELFPI Los Angeles Motorcycle Law Blog
Call Today: (213) 596-9642
---

Welcome to the ELFPI Biker BLAWG dealing with Los Angeles Motorcycle Accidents. Below you will find information on statistics, news, CHP updates, and all things rider safety. If you want to learn from experts, licensed attorneys at Ehline Law Firm Personal Injury Attorneys, APLC are top motorcycle lawyers and we stand ready 24 hours a day to answer important questions for prospective plaintiffs.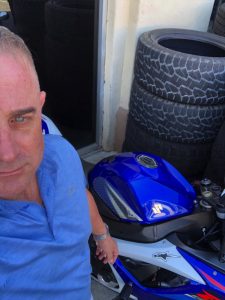 Michael P. Ehline has an honorable discharge from the United States Marines. He founded Ehline Law Firm after leaving the Marines and owning several small businesses. At any rate, Ehline remains an all-American. He supports the Second Amendment. Also, Ehline endorses the concept of a merit-based society. Michael was born, reared, and educated in the Greater Los Angeles area. And that is a reason Ehline loves to ride. Traffic jams are everywhere. But riders can split lanes and get around fast. Plus, the Golden State is vast. Bikes get there quicker. The Wind in the face is a bonus of riding along PCH and other coastal areas.
But riding to San Bernardino or Rancho Mirage is just as fun. Everywhere in this state is a potential road trip. Sometimes a bagger bike is best. Other times you might want a rice rocket. Riding is fun for everyone. And for a few, it becomes a way of life.
Freedom and the Law.
The freedom to be free is exhilarating. The freedom to take a new direction led Ehline to the study of law. As a result, he began his legal career as a paralegal, doing law and motion, and complex litigation. Eventually, Ehline went on the California State Bar Law Office Study Program.
Afterward, he passed the Baby Bar (less than an 18% pass). Second, he was admitted to the University of West Los Angeles School of Law. (the same law school his mentor, trial attorney Gary Dordick attended). Of particular interest, Gary rides a Harley Davidson too.
Law Review Editor Ehline.
Ehline was quickly accepted as a UWLA Law Review Editor. He stayed on the Law Office Study Program, as he wanted to continue studying under a lawyer and pursue his JD simultaneously. Ehline took and passed the California State Bar Exam and became a practicing lawyer.
As mentioned, he did this before getting his coveted JD. When he graduated, he was addressed as "Esquire" at the ceremony. He also externed under an appellate justice, and the LA City Attorney Criminal Law and Motion Division.
Make no mistake about it, Ehline had much more real motorcycle lawyer experience upon passing the bar, than students in a school setting. Ehline is a doer. Do or die is his motto.
USMC Values.
Being a Marine, he is hardcore and has a take no prisoners attitude when it comes to seeking justice for his victimized clients. He is not a transplant either; he is a native Californian who has spent his life navigating our roads.
Premier Accolades and Memberships.
Ehline is a member of CAALA, CAOC, the American Judicature Society, the Circle of Legal Trust. Ehline has been a guest speaker for the Orange County Paralegal Association, Southwestern School of Law, and many others. Michael has a Peer Rating on Martindale Hubbell. He maintains a proven track record for doing whatever it takes to make it happen for his victimized clients.
Statewide Service.
Currently, Ehline runs a statewide motorcycle accident law firm with conveniently located offices in Northern, Central, and Southern California. Michael has met motorcycle accident victims at home or in the hospital. He has an impressive record for achieving multi-million dollar recoveries. Call (213) 596-9642 to learn more about our firm and our founder.