If we don't win, you don't pay.
Speak to the Attorney.
Born to serve.
633 W 5th Street #2890
Los Angeles, CA 90071
(213) 596-9642.
Date Modified: June 18, 2023
This is the Ultimate Guide to Winning Your Serious Injury Claims in Fresno negligence accidents.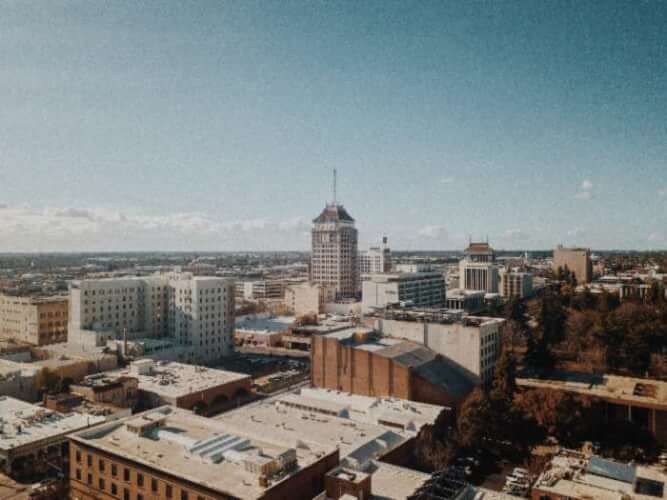 We help Fresno Accident Victims. Were you involved in a Fresno personal injury case and need help as a victim seeking legal help?
Statistics from 2016 show that Fresno County experiences approximately 2807 accidents yearly, with about 4273 traumatic injuries and 112 deaths. Fresno County suffered a higher rate of collisions and other accidents than other California cities.
Suppose you sustain personal injuries in a motor vehicle accident. In that case, you incur medical bills, lost wages, pain and trauma, and other cost concerns you may not be aware of. A personal injury attorney is the best person to contact in such situations to help you receive the compensation you deserve while you recover.
At Ehline Law, we are best known for our service to people who get hurt in all sorts of accidents. Our best personal injury lawyers have helped many clients within California and our other service locations. If not, our venerable personal injury law firm will pursue litigation and hold all at-fault parties accountable for your financial recovery, do or die.
Steps to Take after an Accident
Our Fresno personal injury attorneys understand that every injury claim is different, regardless of their extensive experience with most scenarios. It would help if you had a fair idea of what to do immediately after an accident to get the right legal help. Besides assuming there you be a later dispute and making an effort to schedule an appointment with your doctor promptly, we have prepared a list of tips for you.
It is highly recommended that you:
Record the Details of the Accident Scene
If it is a traffic accident, try to memorize the number plate of the other vehicle. Take a picture if you can. This will be vital to the entire case. This may not be necessary for other situations, such as a pedestrian accident. Also, look around to see if you can identify any security cameras that may have been recording the incident.
It is in your best interests to call the police and report the incident. They will typically come to the scene with other emergency services. Ensure you don't give your recorded statement before your lawyers conduct an investigation and offer you proper guidance.
Call Your Personal Injury Attorney
At Ehline Law, our lawyers will come to any plaintiff wherever they are in Fresno, CA. Clients are important to us, and we make it a point to go to their aid whenever we can. Your attorney will guide you over any statements and interactions with insurance companies. Our attorneys will counsel you to receive medical attention at the hospital. Be straightforward with the attorney and answer questions about any information they may require from you.
If you are not paying careful attention to your actions and words during that moment, you may lose your compensation claim in court. How will you afford future surgeries if you can't shut your mouth?
Communicate Your Injuries With Knowledgable Professionals
After an accident, allow the emergency teams to give you the needed medical attention. Many injured people don't always realize the full extent of their injuries until they receive thorough medical examinations. Spinal injuries and many other internal bleeding situations may not be evident at the moment of impact till later. Also, communicating your pain can involve getting you more compensation from the party or parties at blame in court.
Contact Your Insurance Company Through Your Lawyer
You should inform your insurance company about pursuing the incident immediately. We only advise that you do that through a knowledgeable attorney. Our lawyers are specialists, and we have no problem consulting with your insurance adjuster after we research the community and the injuries at hand. All this takes time, and delays will harm your result, making mediation or a future trial far less fruitful and more complex in a Fresno, California, injury claim.
Why Should You Hire a Personal Injury Lawyer?
A personal injury attorney has experience dealing with legal issues surrounding a car accident. They have followed the appropriate procedures repeatedly and understand what steps to take at every turn. While recovering from a serious injury, you might find the case confusing and overwhelming until your case is settled and you get adequately compensated.
Get a law firm that will help you through the process. Our Fresno personal injury lawyers can help you in the following ways:
Deal with the other driver's insurance company that may want to take advantage of your emotional distress
Get cover for your medical expenses
Recover lost wages
Get a fair settlement for damaged property
Find out the level of negligence on the part of the at-fault party.
You don't have to pay anything to contact us and discuss your unique circumstances. As a personal injury law firm, we are more interested in helping you understand your situation. Call us at (213) 596-9642 for our free consultation with a trusted, superior Fresno personal injury attorney. They will guide you in what to do to get a fair and reasonable settlement for catastrophic injuries or wrongful death.
When Do You Qualify for a Personal Injury Claim?
Our law firm can help you make your claim in any of the following personal injury cases:
If you are an injury victim in an auto accident, you should contact a personal injury lawyer to help you make your expected claim as soon as possible. The Ehline Law office has the resources to help you get an assessment for injuries caused and guide you through the police report through a contentious jury trial.
A personal injury case such as this should help you recover costs for current and future medical expenses. Our Fresno injury lawyers have experience with such personal injury lawsuits. Reach out immediately, and we will explain everything in detail. The initial consultation is free. Don't let the insurance company deny your claim by putting your foot in your mouth.
Our business is to help you get your life back on track and to make you a happy client. But if you receive poor treatment and suffer an injury, we will go to bat for the best possible outcome. Our professional team is ready to take your call 24/7. If you're worried, consult us immediately before you begin negotiations and blow your case.
In most cases, a serious car accident or motorcycle claim that involves an 18-wheeler can be a bit complicated. Under California law, we can find several at-fault parties in such auto accidents. Your personal injury attorney can follow the discovery process to make any claim for money damages involved. We'll pursue damage to personal property, non-economic damages, and more. You can speak to any of our Fresno personal injury attorneys under our free consultation policy involving commercial trucks and other delivery vehicles.
Slip and Fall/Premises Claims
Personal injury cases don't only have to be for serious car accidents. Any incident requiring medical treatment falls under it, including issues where negligence on premises causes your injury. As an injured person, our Fresno personal injury attorneys can help you make your claim to get the compensation you deserve in slips and falls or some defect in the structure causing an injury.
Legal Malpractice Settlement
Call a personal injury lawyer when you believe you have developed injuries from mistakes caused while in a medical facility. Several such emergency room situations become long winding cases because the legal personnel rarely admit fault. You need a lawyer with a deep understanding of legal and medical practices to help you assess the compensatory damages caused. The attorney will consider several factors you may overlook due to inexperience with these accident and incompetency cases.
Negligent Security Lawsuits
Businesses and organizations are responsible for keeping their workers and patrons safe. Personal injury victims in such situations sometimes have no idea that compensation for someone else's carelessness is even a legal matter. This is why we encourage injury victims in Northern California to contact our law offices immediately after any accident involving negligence security legal issues. Don't be bothered about legal fees. You can speak to a Fresno personal injury lawyer under our free consultation policy.
Losing a loved one from an avoidable accident can still be considered a personal injury case. Unlike other law firms, Ehline Law's wrongful death personal injury attorneys will try to find out how the accident happened using our accident reconstruction experts. All these are necessary when filing a suit on behalf of the aggrieved family.
Why Our Fresno Personal Injury Lawyers Are the Best in California
There are many reasons why lawyers from our firm are the best option you have to handle your Fresno personal injury case. We have helped clients win over $150 million in settlement amounts in places such as Sacramento and Fresno, CA. At Ehline Law, we don't just believe we are the best. Other lawyers and associations have recognized our work through many awards and accolades.
As part of our dedication to clients, our firm promises the following:
To come to you whenever you need us or send transportation to you
No attorney fees when we help you settle your vehicle property damage claims
Our legal team will help you get the personalized attention you deserve as an accident victim. We focus on payment after we help you win your verdict
Help you take up a lawsuit against the insurance company.
Ehline Law services are available to residents in Sacramento and Northern California counties. These include San Francisco, San Mateo, Alameda, and Fresno, CA.
How Long Does It Take to Settle an Insurance Claim?
Your Fresno personal injury lawyer aims to get the maximum compensation possible in the shortest time. The time it takes may vary depending on many factors and priorities, not to mention delaying too long to get witness statements and gather evidence in time to win.
The trick is not to show insurance companies that clients are desperate. It would help if you didn't get anything less than you deserve in a settlement. It is all about how we can help you manage your desperation.
The standard policy is that you can't get all they deserve from an accident case until their medical care has been finalized. As soon as your injuries are stabilized, the doctors can accurately estimate the care you need now and in the future.
Fortunately, our experts can use these estimates to evaluate the economic loss you will suffer from the accident. We also determine a value for the trauma, pain, and suffering. Bodily injury settlements can only start after much effort. The jury will have grounds to find the case in your favor only if you receive the proper legal assistance. This is how you obtain justice, no matter the nature of your injury.
And we will do everything for you on a contingency fee basis. That's why clients love us, and insurance adjusters hate us. But guess what? If they don't pay your doctor bills, we have no qualms about filing suit or even pursuing punitive damages on your behalf.
Is It Compulsory to Attend Proceedings?
It is unusual for a personal injury claim to end up in court. Lawsuits only become necessary when both parties disagree on events or there isn't a clear party at fault.
A strong firm with knowledge like ours will make you confident. If you go to court, we will have documents and expert witnesses to ensure you receive an overwhelming win for any Fresno, CA, personal injury claim. Were you rear-ended and now fretting after a lowball offer from the insurer? In California, we often negotiate cases filed at the courthouse steps using our no holds barred, straightforward approach, do or die.
Before you even step foot in a courtroom, our up-to-date liability experts will be hard to prove your case. Sometimes, we intentionally file a lawsuit to help us discover how much insurance is available to the defendant for you to obtain in a settlement. So don't blow the statute of limitations. Although it's two years, time flies in a complicated case. Failure to act means giving up the benefits you deserve.
Talk to the Best Personal Injury Lawyers in Fresno Today
Getting the best legal aid in Fresno doesn't have to be complicated. We have dedicated, honest, compassionate lawyers to help you investigate and evaluate your physical injury and property damages case while you rest and heal your health.
Call us at (833) 538-7783 for a free consultation to protect your rights to maximum financial compensation. You can also fill out our convenient website contact us form 24/7 if you need an answer online and can't pick up your phone.
Michael Ehline is an inactive U.S. Marine and world-famous legal historian. Michael helped draft the Cruise Ship Safety Act and has won some of U.S. history's largest motorcycle accident settlements. Together with his legal team, Michael and the Ehline Law Firm collect damages on behalf of clients.
We pride ourselves on being available to answer your most pressing and difficult questions 24/7. We are proud sponsors of the Paul Ehline Memorial Motorcycle Ride and a Service Disabled Veteran Operated Business. (SDVOB.) We are ready to fight.