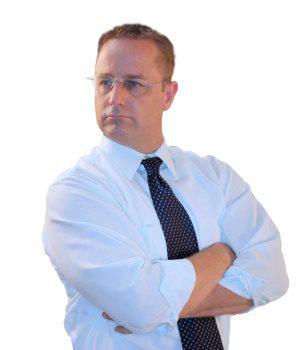 You just asked the million-dollar most asked question by personal injury claimants injured in an accident. You want fair and total compensation for your injuries; everyone does. You must know before beginning your attorney-client relationship. No set litmus test exists determining how long an individual injury case will take before resolving. As with human beings, each case is unique, including medical care, or even surgeries and wound recovery times. If you received severe injuries and insurance is involved, you must show the insurance adjuster you have a solid case. That will take you and your lawyer a lot of time.
After you file your insurance claim or file your injury lawsuit to your trial date, each case has its own built-in special settlement timer. Running off and sending the insurance company a demand letter without laying a foundation can leave badly injury victims shortchanged. Depending on the case's complexity, you may need to delay the trial or seek a shortened trial date.
In short, your settlement negotiation or verdict times will be different in every case. The only time you'll want to make government claims or sue right away is when you run into a statute of limitations problem. Some cases will involve a liability insurance company, and some cases will include government tort claims. Our attorneys and staff know that victims may be denied no insurance coverage benefits in many cases. No litmus tests exist, and lawyers cannot ethically value your claim under the Rules of Professional Responsibility.
Some Personal Injury Claims Settle Fast, Others Don't, But Why?
As you will see, many insurance settlement time factors exist, including the type of accident, the parties in the accident, and the insurers. You will find that some personal injury insurance claims settle fast, while other cases stretch for many months or several years. You cannot simply file a personal injury lawsuit and expect to receive maximum compensation. Sometimes the plaintiff will die, leaving survivors/estate to file a wrongful death lawsuit and survival action.

Some reasons for settlement lag time include not reaching maximum medical improvement. Your doctors must be able to determine whether you reach a partial recovery or whether you will need settlement dollars for future medical treatment, including assistive living arrangements. Medical bills like this can become financially disruptive to even the most well-healed personal injury victims. Your pain and suffering compensation remains tied at the hip to your medical treatments and healing. The more therapy and treatment, the more you'll experience grief, detachment, depression, and even suicidal thoughts in extreme cases. The amount of time for each above item remains unique.

Eggshell Thin Skulled Victims and Delayed Settlements
Other victim-specific healing factors include age, pre-existing injuries, and overall health. Under the eggshell skull theory, the defendant must pay eggshell skilled victims for injuries, not normally subjecting another person to long-term issues. You must seek maximum wound stabilization to value these cases properly. Here are some other factors preventing a quick personal injury claim resolution for an injured person. If you want a quick settlement, you may leave money on the table when failing to factor everything into your demand letter. A reasonable settlement means hitting the ground running by retaining legal counsel immediately.

Reasonable Insurance Company Investigation
The defendant's liability insurance company will often use their allotted time under the Insurance Code to conduct a reasonable claims investigation. The victim's insurance carrier has the same reasonable investigation rights. We have found that some insurance companies are better than others.
For example, if you suffer a car accident, your own comprehensive and collision coverages may kick in, including stolen or damaged vehicle claims. Besides buying comp and collision, hopefully, you bought underinsured motorist (UIM) coverages before the car accident. When you are befallen by a hit-and-run driver collision, not your fault, your uninsured motorist's (UM) plan kicks in, covering your insured losses. Conversely, what if the defendant maintained a minimum of $15 thousand auto insurance coverages, but your injuries will cost hundreds of thousands? Assuming you purchased enough UM personal injury protection, your insurance company will pay your damages gap. (Ex: Defendant's insurance company pays you 15k, but your damages are 100k. Your 100k UIM insurance policy will pay you $85k).
What About Personal Injury Claims Not Involving A Car Accident?
Be warned; most insurance companies offer lowball payouts at first. And not all injury cases are car accident-related.
Examples of non-traffic accident claims taking forever will include:
A slip and fall at a grocery store like Whole Foods,
A drowning incident at a private or public pool.
Homeowner's insurance, self-insurance, and government city council payments follow their own set of peculiar guidelines, practices, and procedures. We already know that all insurers and defendants want to settle your legal matters fast and as cheaply as possible.
Find Out More About Receiving Your Insurance Settlement Check Quickly With A Free Consultation
In other words, your first offer from the defendant's insurance company may amount to pennies on the dollar. Sometimes the offer is insurance company gamesmanship. Most cases we have taken over from less qualified lawyers received low bid due to bad lawyering. Getting what your case is worth remains dependant on your lawyer's initial case workup, gathering facts, and documenting evidence. You must receive confidence from your legal advocate that your personal injury claims remain in good hands. When you see your lawyer's proven track record, testimonials, and accolades, you cannot assume your lawyer will be a fit.
Your largest, major factor in settling your minor injury or major, catastrophic injury claims will be finding a lawyer you trust. You must hire legal counsel willing to listen to you and not just dictate. When you want to maximize your case, the spiritual energy must be right between you and your potential new lawyer. To learn more from a superior, charismatic, attentive California personal injury lawyer, call (213) 596-9642 to let Ehline Law Firm Personal Injury Attorneys, APLC, answer essential questions about your injury case. For even prompter service, you must reach out using our below online contact us form today.