Why Choose Us For a San Marino Car Accident?
As San Marino car accident lawyers, we have devoted ourselves to the local local community. Our top car California accident attorney has participated in pro bono, and charity work for less fortunate victims as well, resolving their car accidents. Along the road to success, our talented car accident litigators have won multiple prizes, accolades and awards to honor our years of wide eyed service. We represent clients and their loved ones injured in auto accidents with a singular goal; getting you MAXIMUM Compensation.
The cost to cope with intrusive medical treatment, hospital medical expenses, rentals, lost wages, repair bills, and painful, steep debt stress can ruin your life in many car accidents.
A road traffic collision from an unsafe lane change, swerving, a speeding vehicle, distracted driving (eating, chatting on the phone, texting), or minor fender-benders can cause severe physical injuries, including brain damage or wrongful death actions.
When you contact our car accident lawyer in San Marino, we'll get to work right away getting your case on track for success. We are respected by other law firms and insurance companies for our hard hitting, yet civil tone and we can put our record of success to work for you too!
How Local San Marino Car Accident Lawyers Help?
Our Southern California auto collision attorneys remain 100% committed to lowering accident victim tension and further injuries throughout the legal claims process. These award-winning car accident attorneys have been acknowledged for their years of car accident case experience. Our San Marino client reviews are mostly five star ratings for a reason. Our world famous car accident attorneys in San Marino make it happen!
Our best car accident lawyer in San Marino, CA has helped thousands of injury victims in motor vehicle crashes stabilize their lives. We can win any type of traffic accident claim against an at-fault party. Our attorneys aggressively handle claims for damages. Our legal services include attending meetings, filing lawsuits, and fighting for favorable jury decisions.
Additionally, our team members have won millions in verdicts and settlements for things like lost wages, medical bills, pain and suffering.
An accident victim who follows our law firm's attorneys every step of the way reduces their risks of receiving a lower money damages recovery from the vehicles involved. (Commercial trucks, buses, taxis, etc.) We'll make all at-fault parties involved cover the accident claim for injured victims.
Statistics – Car Accidents in San Marino, CA
2019-2021 saw the Los Angeles City of San Marino suffering quite a few bad car crashes. Let's take a look at the reported statistics from the California Highway Patrol (CHP), as follows:
Total Crashes: 135
Total Victims: 1 Killed & 187 Injured
State Highway: None
Ped Crashes 3 (2.2%)
Bike Crashes 17 (12.6%)
Motorcycle Crashes 5 (3.7%)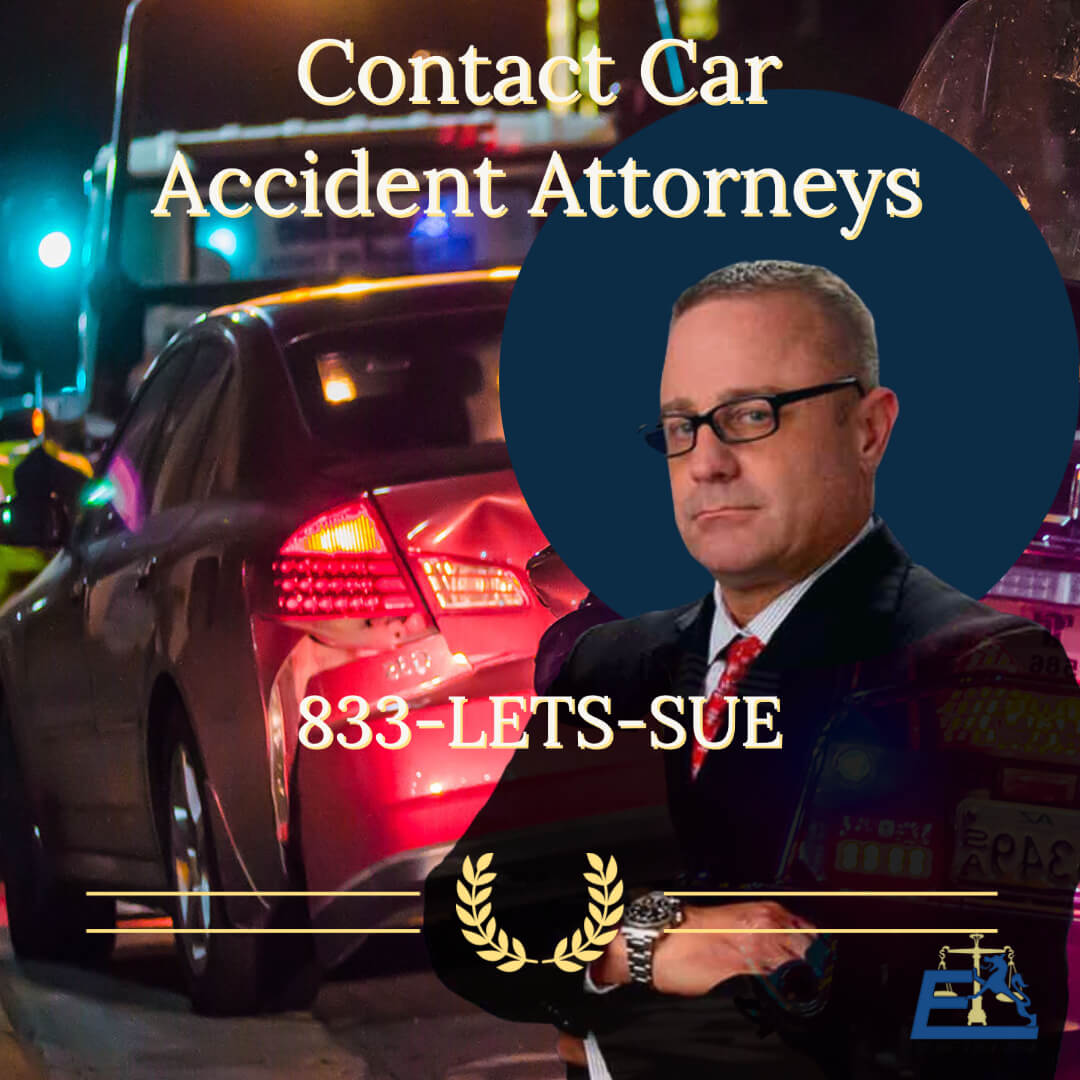 Once again, we see bicycle accidents heading into the double digits. Be safe out there, and if you cannot avoid an injury, we can hold your hand through this delicate time as you heal and are short on financial resources.
Statute of limitations For Car Accidents
Your bodily injury deadline requires you and survivors to sue someone within two years from the crash date. Exceptions may apply to shorten or lengthen this two-year time.
Car wreck survivors have three years to file a lawsuit for damaged property. But unfortunately, suing the government shortens the period. (usually six months). You can trust our auto accident lawyer to determine everything on your behalf.
Winning Payment for Automobile Accident Victims
Injured residents and tourists have the same legal rights and obligations in motor vehicle accident cases. A payment must compensate for the injured victim's losses from a road crash caused by the negligent actions of the other responsible party. 
After serving their car accident claim, injured parties will file a settlement demand package with the at-fault party's insurance company reporting your damages and amounts due. Top law firms like us will negotiate your unique case through the whole process.
Our San Marino car accident lawyers will seek reimbursement and obtain an appropriate amount by calculating the evidence. We may hire experts and use complex legal formulas to tally up your damages amounts.
That's how a San Marino car accident attorney can inspect your case and prepare it for success. Our top priority is acting in your best interests. Call our American association of justice to learn why we care one of the best law firms for the money. Take a look at our personal injury attorney client reviews on Yelp! for validation purposes.
Car Accident Damages?
Following your doctor's advice and the instructions of your personal injury attorney helps you obtain maximum financial compensation damages.
Lost Wages from Car Crash?
Be prepared to suffer a huge loss in past and future lost wages in all minor and major collision cases. Lost income, especially future earnings can bankrupt families.
Additionally, we can help you file claims for unemployment and even SSI for an extended period.
Even if you weren't hurt, property damage claims include vehicle damage compensation. This helps replace or repair vehicle accidents.
Sometimes punitive damages are paid for personal injury claims.
TIP: Grab and keep bills, receipts, pay stubs, proof of self-employment income, surgery, and car repairs for your personal injury attorney.
If you or your loved one was injured in a collision, these car accident victims should promptly call the San Marino police at 9-1-1.
If the at-fault party fled the scene, you must wait for emergency services.
Collect

driver's license information

from the other party(ies), with cell phone numbers. Take pictures, but don't post to social media. Try and record the license plate number, vehicle description, and the identifying traits of parties. Law enforcement can investigate the crash scene and try and hunt down the at-fault driver guilt of distracted driving.
Standard Car Accident Cases. If parties complied with the law, your next step is filing a claim with the defendant's insurer. (Same applies to a motorcycle accident case.)
Hit and Run Scenarios. If the police fail to identify the at-fault driver and you bought the right coverage, insurance companies will generally pay you within your policy limits. But your policy will contain a best efforts provision forcing you to make car accident claims with the insurance company when you are stable, etc.
Contact our enthusiastic car accident attorneys immediately.