These are major causes of severe personal injuries.
What are the Most Common Injuries from Exploding Vehicles?
Injuries from exploding gas tanks can be incredibly catastrophic.
These injuries can include:
Burns,
Melting skin (can lead to the inability to sweat),
Permanent nerve system damage,
The chronic, continuous pain,
Wrongful Death.
A case like means accident victims are worrying about a lot more than a typical back injury. No, gas leaks and car explosions in locations like Los Angeles County can up the ante considerably. But even surviving gas explosions can mean significant physical trauma and scarring, including horrific, ugly disfigurement with years at the burn treatment center.
Questions will come up like, "did the auto maker employees follow proper safety standards?" Or victims might ask: "will the insurance companies pay full and fair compensation?"
---
Why is Melted and Charred Skin Is a Serious Issue?
Important: These types of injuries from gas explosions could lead to many surgeries. This includes plastic surgery, reconstructive surgery, and skin grafts. When faced with this kind of fire and explosion, these injuries are particularly severe. The right gas explosion attorney for your location can help gas tank explosion victims get in touch with proper physicians and restitution from insurance companies to help these hurt individuals pay for various medical bills and associated medical expenses post car accident.
---
What of the Manufacturing and Design Defect Case Studies?
There are many case studies of automobile manufacturing defects. This includes the original cases of poorly designed placement of gas tanks discussed here.
These defective vehicles can include:
Your favorite pickup trucks
Ford Pintos
Crown Victoria.
But many other types of conveyances are at risk of being set aflame from an inherent defect or failure to warn the end-user and others about defective gas lines, where gas pipelines to fuel tanks can crimp or fail, leading to a deadly explosion injury in Los Angeles County, CA. Typically gas companies can be held liable for home gas leaks, and explosions, whereas auto manufacturers are often made to pay for a gas tank explosion in a motor vehicle case.
Important: The design of these vehicles places the fuel tank in a vulnerable position.
This risk also includes:
Saddlebag tanks in trucks outside the frame can make the vehicles susceptible to side and rear collisions, causing explosions.
The Pinto and Crown Victoria have become known for tanks that explode on impact even when there was originally no gas leak present. Because mounting the gas tank between the rear axle and the bumper it goes boom if hit just so.
Hence, when struck in the back, an explosion can occur. The Pintos in the 1970s and the offending Crown Vics in the 1990s have their records too.
These models were mired in the media's tales of faulty construction and explosions. So naturally, these can lead to terrible fires and fuel line safety issues.
So gas explosion injury victims and other burn victims would be served well to hire us in a Crown Vic gas explosion case. Many of our past clients have included police and other law enforcement officials who make heavy use of these vehicles making them prime gas explosion injury victims. Call today and schedule a free consultation to find out about forming an attorney-client relationship with our superior law firm.
Want to Find Out More from a Gas Tank Eruption Attorney?
If you or a loved one got blown up in a gas tank eruption, make sure you receive only the best in medical and legal care. But right after you're done doing that, Ehline Law is there to assist in these complex cases. We will use our experience to your advantage. Call us today for more information about getting the compensation you deserve for an automobile gas tank explosion case in Los Angeles, CA. (213) 596-9642.
Citations:
---
Michael Ehline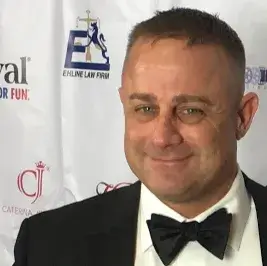 Michael is a managing partner at the nationwide Ehline Law Firm, Personal Injury Attorneys, APLC. He's an inactive Marine and became a lawyer in the California State Bar Law Office Study Program, later receiving his J.D. from UWLA School of Law. Michael has won some of the world's largest motorcycle accident settlements.
---
Recent Personal Injury News
Check out our most recent auto defects, accidents and more, including the famous, infamous and everyday people wounded by at fault parties around the world.