If we don't win, you don't pay.
Speak to the Attorney.
Born to serve.
633 W 5th Street #2890
Los Angeles, CA 90071
(213) 596-9642.
Date Modified: July 25, 2023
Like duck boat accident lawyers, not all duck boat accidents are equal.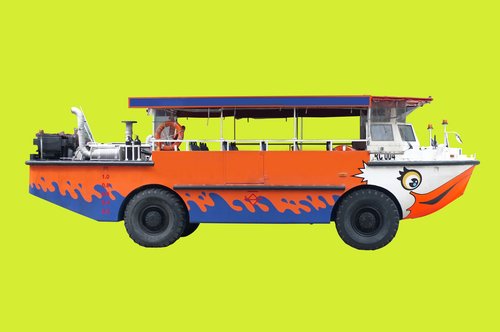 Were You Hurt in a Duck Boat Accident? We May Be Able to Help You Get Compensation
Duck boats were originally designed to ferry troops ashore in World War Two. These were never meant to be used as a tour boat in rough waters. Duck boats sit low and are known to capsize and sink, yet are used all around the U.S. in cities near bodies of water for tourism purposes.
This is what happened in 1999 in Hot Springs, Arkansas when 13 people died due to the canopy trapping swimmers from escaping the flipped-over vessel with too few life vests aboard to prevent drowning accidents. There are also many other problems making duck boats potential death traps for you and your loved ones.
You may want to hire a lawyer to sue over your injury or wrongful death case. So read this valuable information. It's by a real legal expert named Michael Ehline, who is currently working on draft legislation to outlaw these vehicles for tourism. So now you can understand what to do before more lives are taken. Before moving further in your quest for legal representation, you should learn more about duck boat accidents and the suffering they wreak on families nationwide.
Top Rated Duck Boat Accident Lawyers
Were you injured or lost a loved one to a negligent duck boat company? Ehline Law has extensive experience in common carrier claims involving passengers and crew injured on duck boats. Consider forming an attorney-client relationship with us to go after the tour bus, tour guide, and anyone else involved in furnishing duck boat services as part of a wrongful death lawsuit on behalf of surviving family members.
These wrongdoers must be held liable to send a message that duck boats are inherently dangerous, and the insurance company must pay for these deadly tourist attractions involving a duck boat company vehicle.
Antique Military Equipment Duck Boats Are Inherently Dangerous to Tourism?
Yes! The duck boat accident lawyers at Ehline Law are seeing retired and refurbished amphibious SUV-type duck boats wreaking all sorts of havoc on our roads and waterways. More and more, duck boat tours are thrust into use in the tourism industry, especially in San Diego, California. The general issues and consumer complaints about duck boats are only coming to light as part of the legal process. With this, we have also seen more wrongful death claims in state courts across the U.S. with these old amphibious military vehicles.
So talk over these land/sea vessels has not been loud until recently until more than one duck boat operator or company started buying up old military equipment on the cheap, with a great upside for profits. But as with most old military things, it was never intended for civilian use, and it's old equipment. It was often in disrepair, with too few life jackets aboard, creating a personal injury hazard.
What Are Some Other Causes & Victims of Duck Boat Accidents?
History of Duck Boat Accidents In the News?
More than one attorney has concluded that Duck Boats are dangerous on land and at sea, calling them "death traps" and "sinking coffins." The National Transportation Safety Board has not said much about shelving duck boats and the people who've drowned riding a capsized duck boat. But several duck boat companies, including Ride The Ducks of Seattle, run by Ride The Ducks Branson, have come under scrutiny from the press and investigating the accident on one of its boats.
Here's a swift look at some fatal accidents families have experienced while aboard these amphibious vehicles known to sit low:
2018: Table Rock Lake, Branson, Missouri. A duck boat sank off of Branson, Missouri, in July 2018. In that case, seventeen people were confirmed dead after a duck boat carrying 31 capsized and sank during a severe thunderstorm when winds caused the ship to capsize. At a Kansas City news conference, it was discovered that the boat was owned and operated by Ride the Ducks, a nationwide duck boat tour company. Branson Tours, owned by Ripley Entertainment, was operating this particular ride. In that incident, one female bereaved the loss of nine family members, all drowned. Even though an inspector warned Ride the Ducks of inherent design flaws a year earlier, the "Ride The Ducks" boat embarked on its trip during calm weather when massive waves created by strong winds overcame it.
2016: Boston, Massachusetts. A 28-year-old woman was killed after being struck by a duck boat while she was legally operating a motor scooter. As a result, blind spot cameras and proximity sensors became mandatory laws for duck boat operators in the locale.
2015: Seattle, Washington. In September, a Ride The Ducks Seattle Duck Boat owned by Ducks International was an eye-opener for many about the lack of passenger safety aboard these motor vehicles. The incident resulted in the killing of five passengers and leveled multiple injuries to passengers. CNN reported that the NTSB found the vessel failed to meet proper safety code standards. Here, the operator purportedly sheared off an axle that was never adequately maintained or repaired back in 2013, as the NTSB had forewarned at that time. In tort law in California, this would form the basis of a negligent maintenance and repair case for a personal injury attorney. As noted above, there can be many causes of retired vessel wrecks, especially when it comes to seaworthiness. The Seattle CBS Station looked into the reasons for the most recent accident, including federal and state investigators. What was found is astonishing.
The Passengers – Victims
All of the identified victims were international students from North Seattle College.
The Tour Operators
These Defendants include:
Tour Company
Duck boat builder
Duck boat owner
Boat crew.
Typically, the company that runs the tours, in this case, Ride The Ducks of Seattle, has hedged on knowing that their vehicle was unsafe, stating that they would work with investigators.
The Injury-Causing Vehicle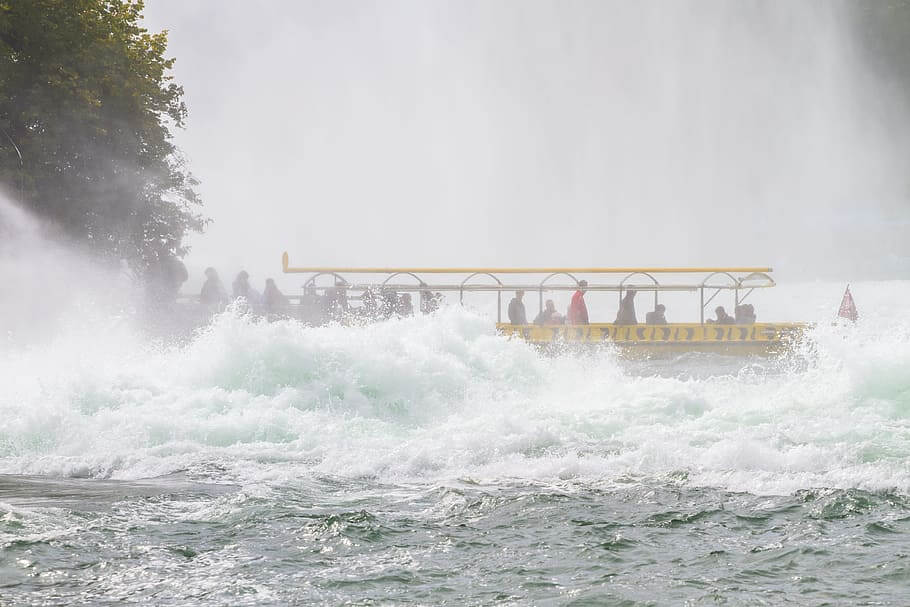 The craft involved in the collision was a
surplus military DUKW
built at the end of World War II in 1945. As noted above, this tragic incident was not even the first of its kind.
2013: San Francisco Bay, San Francisco. On May 5, 2013, a duck boat went up in flames, with all 14 passengers rescued, with the Coast Guard blaming an engine fire. (Source.).
2013: Thames, London. Approximately 30 people jumped from an amphibious bus to escape the flames, with several being treated for smoke inhalation on September 30, 2013.
2010: Delaware River, Delaware. Two Hungarian tourists got killed in a collision with a tugboat barge. In this case, the barge pilot was sentenced to a year and a day in prison after he pled guilty after prosecutors learned he was using his cell phone and laptop, an obvious danger.
"Matthew Devlin, 35, had pleaded guilty in August to a criminal misconduct charge for his role in the tug's fatal crash into a Duck Boat that was afloat near Center City Philadelphia on July 7, 2010." (Source.).
In that case, the duck boat company owner and owner of the at-fault tugboat argued that the 1851 Limitation of Liability Act capped their total liability at $1.7 million. This is because vessel owners are not liable for any loss over the vessel's value, such as a dilapidated, antique duck boat worth perhaps 100 dollars and the other vessel more.
1999: Hot Springs, Arkansas. Thirteen aboard were killed when a duck boat sank. Although 21 aboard, including seven passengers and crew, escaped, the NTSB determined the vehicle took on the water into a loose rubber boot. In other words, this duck boat sank from a lack of reserve buoyancy to help it stay afloat. (Read More.) That craft's design is not for tour passenger use and requires above-normal maintenance.
Duty
As seen above, the tour operators, as common carriers, had a special duty of care. They were in a superior position of trust, carrying visitors unfamiliar with the craft who counted on the licensing and experience of the defendants.
Breach of Duty
One fact that stands out for ALL tour operators. These seagoing vessels had an original design, not for commercial passenger use. However, they may or may not have gotten retrofitted to account for the carriage of civilians recreationally. Either way, the government could even be named a potential defendant if someone gets hurt. For example, if the city, county, or state licensed the tour boat operators without retrofitting, that is negligence, pure and simple.
The Duck boat operators would still have civil liability if the craft got retrofitted. The owners could even get charged criminally. Here, news reports indicate knowledge of the need for axle repairs. But the repairs didn't get made. A prosecutor may call this "criminal negligence."
Similarly, an excellent personal injury attorney would argue a causal connection. This advocate would assert a link between the failure to correct and the catastrophe. He would argue the same as the D.A. but in a civil forum. The civil and criminal defense attorneys would typically counter with a non-sense argument to cloudy the waters.
They would say the need for repair was not a necessity. Once the boat starts sinking, there is little chance of making it off alive. The defense may even try and shift liability to the axle manufacturer. Of course, the axle manufacturer may not be liable for many reasons. So this includes the fact it was a used, surplus vehicle with wheels and canopies meant to protect troops from incoming fire. Duck boats transported troops from ship to shore in times of war.
But if the axle had been rebuilt recently, the re-builder or other worker could be liable for the damages to the victims. So a product liability theory could come into play as a "remanufactured." This is probably the typical setup of legal arguments in duck boat accident claims in a nutshell. There are many more stories like this, but now you have an idea of the business model and how the tour operators escape paying the full money value of these cases parents and others deserve, using an outdated federal law.
The judge has no say in the tragedy when such a law ties their hands in favor of drivers and firms who maintain present operations. However, on land, as we saw, duck boat companies must comply with local ordinances for the given situation and location.
Legal Options in Pursuit of Monetary Reimbursement
When a family member gets killed or injured due to a crash or vessel sinking, sadness overwhelms them. Many families feel entirely lost after receiving the appropriate medical or funerary care.
But it is important to remember all the legal options. There are often many expenses left to pay. Also, there is often severe emotional and physical stress involved.
Furthermore, losing a family member to wrongful death or severe injury means many other casualties. Also, it could lead to lost income and loss of affection.
Dealing With the Aftermath of a Duck Boat Accident
Altogether, these horrible consequences may stem from the irresponsible use of such a craft. But we can assist you or a loved one. Our expertise in challenging the company allowed this craft to take to the streets or water. Also, we know those evil insurance companies may not be honoring their policies.
We can also help you sign up for programs to help in this troubled time, including disability and others. The types of injury involved in such a crash can vary, mainly due to its amphibious nature. These could include water dangers such as drowning.
But injuries can also mean lacerations, broken bones, crushed organs, concussions, and paralysis. Most of all, the combination of an amphibious vehicle craft crashing with a passenger car can become an enormous roadside disaster.
There are many potential ways saltwater/freshwater vessels could fail. You might not know what to do if you become injured in a water-related accident on a city tour. Above, we looked at some history and how a claim works. Now let's look at what a lawyer with decades of experience says about being hit or drowned during duck boat incidents.
Why Choose Ehline Law For Your Duck Boat Case?
Our founder, Michael Ehline, has actively lobbied Congress to strengthen cruise vessel safety regulations. So you know up front, we are crack experts when dealing with international and local waterway laws. Our firm specializes in all types of motor vehicle accident claims as well. Also, the firm is run by a U.S. Marine (inactive). Our experienced fighters can help in the air, on land, and at sea when accidents occur.
Your family will sleep better at night with millions of dollars recovered for victims. All your tribe knows they have the vanguard in legal representation. So when they hire the veteran warriors at Ehline Law Firm, they get the best California offers. When facing such an accident, please get in touch with the experts at Ehline Law today, with millions recovered in settlements and trial verdicts on behalf of California plaintiffs.
Speak With a California Duck Boat Accident Law Firm Today
Our team is on standby and ready to schedule a time to help with the legal circumstances out of your control. We will travel anywhere in California and beyond to help the injured person with our proven success record. Will will make it happen. So we will do whatever we can to assist our clients. Accordingly, we offer a free, no-pressure consultation to discuss your case, legal fees, and investigation tactics if you choose to hire us to go after the responsible parties.
We will review videos and other evidence with you and discuss any businesses or third parties who may be at fault. Our phone lines and email are open 24/7, any day or week.
If you are interested in our no recovery, no fee guarantee, or forming an attorney-client relationship, please get in touch with us today for more information at (213) 596-9642. You can also use our convenient website contact chat form here. We will prove your case, and we WIN BIG!
Michael Ehline is an inactive U.S. Marine and world-famous legal historian. Michael helped draft the Cruise Ship Safety Act and has won some of U.S. history's largest motorcycle accident settlements. Together with his legal team, Michael and the Ehline Law Firm collect damages on behalf of clients.
We pride ourselves on being available to answer your most pressing and difficult questions 24/7. We are proud sponsors of the Paul Ehline Memorial Motorcycle Ride and a Service Disabled Veteran Operated Business. (SDVOB.) We are ready to fight.