Were You Hurt in a Duck Boat Accident? We May Be Able to Help You Get Compensation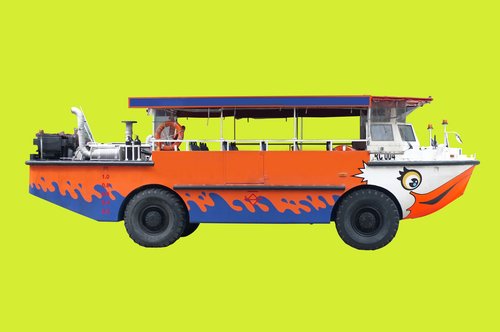 Not all boat accidents are equal. The lawyers at Ehline Law are seeing retired and refurbished amphibious SUV-type vehicles. More and more, these get thrust into use in the tourism industry, such as in San Diego, California. The general issues and complaints from consumers are only just coming to light. So talk over these land/sea vessels has not been loud until recently.
September 2015's accident involving a Duck Boat in Seattle was eye-opening for many. The crash killed five and caused multiple other injuries. According to CNN, the NTSB determined that the vehicle did not meet proper safety codes. A sheared axle was likely caused by the operator not repairing it in 2013, as recommended by the NTSB. Although this is probably a negligence maintenance and repair case, we shall see.
After all, there are many potential ways saltwater/freshwater vessels could fail. If you become injured in a water-related accident on a tour of a city, you might not know what to do.
You may want to hire a lawyer. So read this valuable information. It's by a real legal expert named Michael Ehline. So now you can understand what to do. Before moving further in your quest for legal representation, you should learn more about Duck Boat accidents.
What Are Some Causes & Victims of Duck Boat Accidents?
As noted above, there can be many causes of retired vessel wrecks, especially when it comes to seaworthiness. The Seattle CBS Station looked into the reasons for the most recent accident, including federal and state investigators. What was found is astonishing.
The Passengers – Victims. All of the identified victims were international students from North Seattle College.
The Tour Operator – Defendants.
Typically, the company that runs the tours, in this case, Ride The Ducks of Seattle, has hedged on knowing that their vehicle was unsafe, stating that they would work with investigators.
The Injury Causing Vehicle.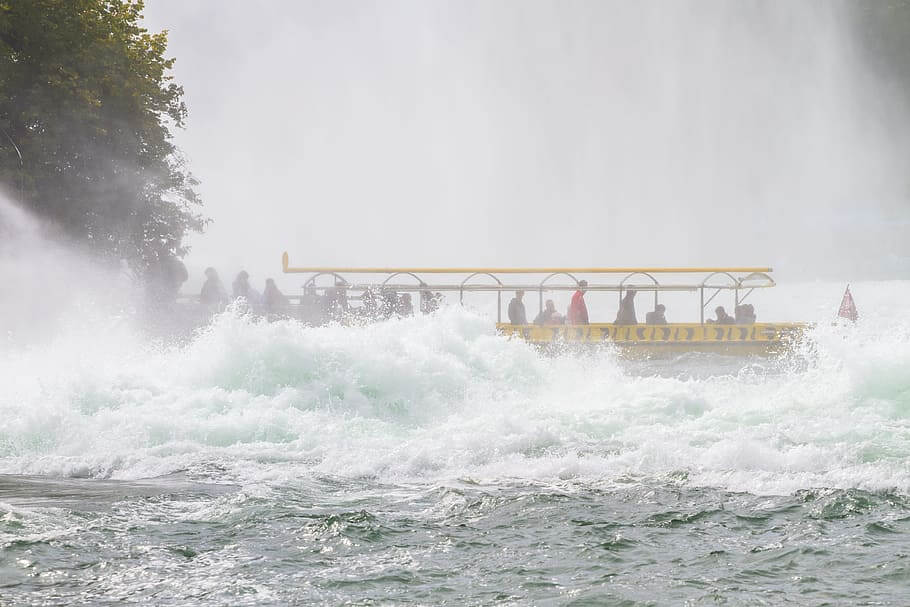 The craft involved in the collision was a surplus military DUKW built at the end of World War II in 1945. This tragic incident was not even the first of its kind. In 1999 a similar failure caused the deaths of 13 people in Arkansas (Read More.) That craft's design is not for passenger use. In 2010, two tourists got killed in a collision with a barge. In this case, the pilot was using his cell phone and laptop.
As can be seen above, the tour operators, as common carriers, had a special duty of care. They were in a superior position of trust, carrying visitors unfamiliar with the craft, who counted on the licensing and experience of the defendants.
One fact that stands out for ALL tour operators. These seagoing vessels had an original design, not for commercial passenger use. However, they may or may not have gotten retrofitted to account for the carriage of civilians recreationally. Either way, the government could even be named a potential defendant if someone gets hurt. For example, if the city, county, or state-licensed the tour boat operators without retrofitting, that is negligence, pure and simple.
Assuming the craft got retrofitted, the Duck boat operators would still have civil liability. The owners could even get charged criminally. Here, news reports indicate knowledge of the need for axle repairs. But the repairs didn't get made. A prosecutor may call this "criminal negligence."
Similarly, an excellent personal injury attorney would argue a causal connection. This advocate would assert a link between the failure to correct and the catastrophe. He would make the same argument as the D.A. but in a civil forum. The civil and criminal defense attorneys would typically counter with a non-sense argument to cloudy up the waters.
They would say the need for repair was not a necessity. The defense may even try and shift liability to the axle manufacturer. Of course, the axle manufacturer may not be liable for many reasons. So this includes the fact it was a used, surplus vehicle. Duck boats transported troops from ship to shore in times of war.
But if the axle had been rebuilt recently, the re-builder could be liable for the damages to the victims. So a product liability theory could come into play as a "remanufacturer." This is probably the typical setup of legal arguments in Duck Boat accident claims in a nutshell.
Legal Options in Pursuit of Monetary Reimbursement
When a family member gets killed or injured due to a crash, or vessel sinking, sadness overwhelms. Many families feel entirely lost after receiving the appropriate medical or funerary care.
But it is important to remember all the legal options. There are often many expenses left to pay. Also, there is often severe emotional and physical stress involved.
Furthermore, losing a family member or severe injury means many other casualties. Also, it could lead to lost income and loss of affection.
Dealing With the Aftermath of a Duck Boat Accident
Altogether, these horrible consequences may stem from the irresponsible use of such a craft. But we can assist you or a loved one. Our expertise is in challenging the company that allowed this craft to take to the streets or water. Also, we know those evil insurance companies may not be honoring their policies.
We can also help you sign up for programs to help in this troubled time, including disability and others. The types of injury involved in such a crash can vary, mainly due to its amphibious nature. These could include water dangers such as drowning.
But injuries can also mean lacerations, broken bones, crushed organs, concussions, and paralysis. Most of all, the combination of an amphibious vehicle craft crashing with a passenger car can become an enormous roadside disaster.
Why Choose Ehline Law For Your Duck Boat Case?
Our founder, Michael Ehline, has actively lobbied Congress to strengthen cruise vessel safety regulations. So you know up front, we are crack experts when dealing with international and local waterway laws. Our firm specializes in all types of motor vehicle accident claims as well. Also, the firm is run by a U.S. Marine (inactive). Our experienced fighters can help in the air, on land, and at sea.
With millions of dollars recovered for victims, your family will sleep better at night. All your tribe knows they have the vanguard in legal representation. So when they hire the veteran warriors at Ehline Law Firm, they get the best California offers. When facing such an accident, please get in touch with the experts at Ehline Law today.
Speak With a California Duck Boat Accident Law Firm Today
Our team is on standby and ready to help. We will travel anywhere in California and beyond. Will will make it happen. So we will do whatever we can to assist our clients. Accordingly, we offer a free, no-pressure consultation. Our phone lines and email are open 24/7. Please contact us today for more information at (213) 596-9642. You can also use our convenient website contact chat form here.