If we don't win, you don't pay.
Speak to the Attorney.
Born to serve.
633 W 5th Street #2890
Los Angeles, CA 90071
(213) 596-9642.
Date Modified: June 15, 2023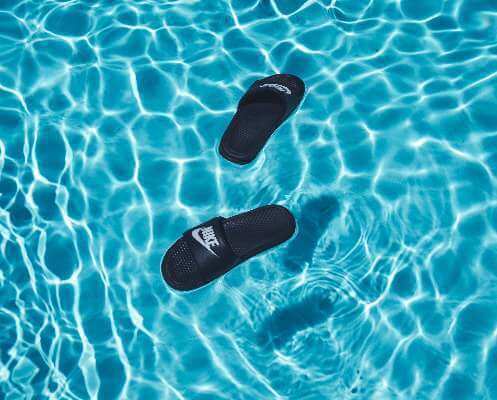 This is the Ultimate Pool Lift Accident Guide. Swimming pools pose a special risk to young and old, including brain damage and even wrongful death drowning incidents. There are special rules and laws dealing with handicapped or disabled people landlords, and pool owners must follow regarding pool lift devices. This means your hotel, motel, or even the Airbnb you stay at may be forced to install a pool lift under the ADA. After suffering mobility loss from an accident, it can be challenging to live your life the way it was before the incident.
Pool Lifts & Fall Hazards
Property owners must provide a reasonably safe environment to visitors on their land and structures. Our competent, charismatic Los Angeles premises liability lawyers at Ehline Law Firm would offer an all-new free consultation if you or a loved one suffered an accident on someone else's property leading to serious injuries or wrongful death. You can learn more about Los Angeles wrongful death here.
One or more parties besides property owners may be legally responsible for paying compensation to you and your family for any losses incurred as a result of the incident. Since 2005, we've represented thousands of happy customers, and we make our clients lifelong friends.
Our experienced premises liability attorney is a former licensed building contractor. His legal team has put his advanced knowledge of tort law and statutory building regulations about any unsafe conditions to work for his client's financial recovery.
One of the activities affected by mobility loss is swimming, with many unable to bond with their family or friends in a swimming pool.
However, advancements in the medical equipment industry have made it possible for those with mobility impairments to experience swimming pools again. Whether it is for exercise or leisure, with the swim lift (also referred to as pool life), mobility impaired, disabled people, the elderly, and other groups of individuals can access the swimming pool.
It is important to note that, like any other equipment, the swim lift can break down or come with a default, increasing the risk of accidents and leading to a premises liability case. (Think pool electric shock when thinking swimming accident) Negligent supervision is the main case our swimming pool accident attorneys see, with medical bills breaking many families. Ehline Law and our swimming pool personal injury attorneys have deep knowledge of personal injury law and extensive experience handling swimming pool accident cases.
Contact us if you suffered injuries in a swim lift accident to learn more about your rights as an injured victim against the swimming pool owner, health club, public pool, or another landlord in charge of the public of private pools. You may have a valid Southern California premises liability claim if the pool accident occurred due to negligence. Swimming accidents and premises liability laws are covered here if you suffered Los Angeles area pool injuries and need legal help.
Common Causes of Swimming Pool Lift Accidents
When you're using a swimming pool, there is a risk of various accidents leading to serious injury, including slip and fall, poolside, pool chemicals, and diving board accidents. If you're using the pool lift equipment, swimming pool drowning is the most common type of accident. According to the US Consumer Product Safety Commission, there are 390 drownings at spas and swimming pools annually, which may include swim lift accidents.
There are many different causes of swim lift accidents, and some of them include the following:
Defective swim lift: Like any other equipment, swimming pool lifts are also prone to breaking. Improperly welding or lower quality materials can increase the risk of fall hazards and eventually break down, causing severe injuries.
Improper fastening: In situations where individuals require assistance getting into the swimming pool lift, the caregivers may improperly fasten the belt (either too tight or loose), increasing the risk of accidents.
Lack of inspection and maintenance: Swimming pool lifts require regular inspections before use and routine maintenance to ensure it is in optimal condition. Without proper care, the risk of swimming pool lift accidents increases dramatically.
Attractive nuisance: Since it can be an attractive nuisance, it can attract children who may use it as a diving board, causing damage to the equipment. It can weaken the swimming pool lift and increase the risk of breakdowns for those who need to use it to get into the pool.
Common Swimming Pool Lift Accident Injuries
In most swimming pool lift accidents, victims suffer injuries similar to those from fall accidents. However, other types of injuries, pain, and suffering can also occur from a swimming pool lift accident, depending on where the fall occurs.
The following are some of the common injuries that may occur from swimming pool lift accidents:
Swimming pool drowning
Back injuries
Broken bones and fractures
Bruises and cuts.
Suppose you suffered a swimming pool injury from a swim lift accident. In that case, you should immediately call for help and seek medical assistance from the best swimming pool accident attorney for your catastrophic injury.
Pool lifts are often used by the elderly or those suffering from mental incapacity. Caregivers should always be at the swimming pool when vulnerable groups use this equipment to offer help in case of an accident, including proper pool maintenance, in-ground pools, etc.
Can You Pursue a Personal Injury Claim for a Swimming Pool Injury?
Whether it is swimming pool drownings or any other type of injury occurring due to a pool lift malfunction, injured victims can pursue a personal injury claim if they suffered injuries due to another's negligence. Don't let your life end up with you visiting hospital emergency rooms without money to cover your treatment and medical bills. Call us today for a free case evaluation at (213) 596-9642.
Who Is Liable for Your Swimming Pool Accident Arising from Pool Lift Malfunction?
Swimming pool accidents from pool lift malfunctions can lead to serious injuries, including drowning. So it remains important for the injured victim to pursue a personal injury claim to recover damages after a tragic accident.
However, it can be challenging to determine who the liable party is as there could be one or many negligent parties responsible for your swimming pool injuries.
Avoiding a swim lift accident or swimming pool drowning depends on the property owners, but there may be other parties, including the following:
Negligent manufacturer: S.R. Smith, manufacturers of the Splash! and PAL pool lifts, recalled their equipment due to fall hazards from improper base plate welding. It is the manufacturer's responsibility to ensure that they sell ready-to-use, safe products. If people suffer injuries due to defective products, they can bring a product liability case against the negligent manufacturer. Even poorly built diving boards can lead to unintentional drowning deaths.
Negligent caregiver/lifeguard: Caregivers or lifeguards at public pools are responsible for ensuring the safety of the individuals using the pool lift. If the pool lift user drowns, and there is no caregiver or lifeguard to offer assistance, they may be liable for the injuries or wrongful death.
Negligent property owners: Under premises liability, public pool owners must carry out adequate inspection and routine maintenance to ensure the pool lift equipment is safe to use. They could be liable for a swimming pool accident arising from a lack of inspection of the lift and other typical, deadly accident risks affecting pool safety for the swimmer.
Commercial swimming pool owners must ensure that the pool lift meets the 2010 regulations under the Americans with Disabilities Act (ADA). Injured victims can hold the property owner responsible if their accident occurred due to violations of the pool lift regulations. Sadly, there may have been inadequate warning signs or blocked signs residents or other building visitors and swimmers couldn't see.
How Can a Swimming Pool Accident Lawyer Help Pool Lift Injury Victims?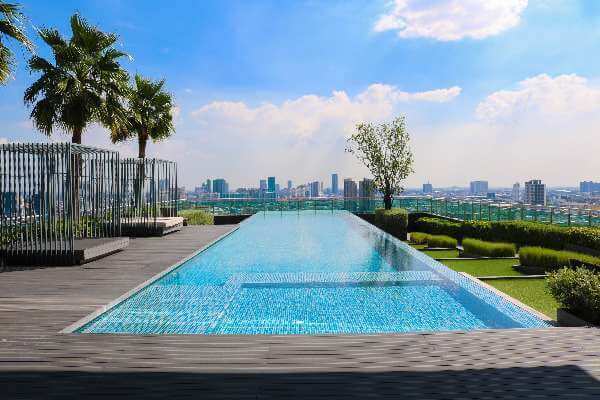 An experienced personal injury lawyer can help swimming pool accident victims in many different ways, including the following:
Investigate swimming pool accidents to determine the liable parties for injuries sustained
Gather evidence of negligence and prove the critical elements of a negligence claim
Calculate compensatory damages, including current and future medical expenses, lost wages, reduced quality of life, mental anguish, and emotional distress
Handle the entire legal process, including the insurance company
Negotiate a fair settlement with the insurer paying out personal injury claims.
Injured victims need to reach out to reputable personal injury attorneys as they don't have much time. The statute of limitations may vary depending on whether it is a Los Angeles swimming pool accident or an accident at residential swimming pools.
Whether your accident occurred due to a negligent property owner, inattentive lifeguards, dangerous pool equipment, manufacturer, or caregiver, we are here to protect your rights.
Our experienced Ehline Law Swim lift accident attorneys in Los Angeles can hold the liable parties accountable for your Los Angeles swimming pool accident and aggressively pursue compensation for your loss.
Schedule a Free Consultation with Ehline Law Pool Lift Accident Lawyers
We are available 24/7 to discuss your swimming pool accident case and learn more about your legal options and top legal representation for our tireless, swift, charismatic legal team. If you suffered injuries from a pool lift accident, contact us at (833) LETS-SUE for a free consultation with our experienced personal injury attorneys. Injuries pool users know they can count on us when negligence leads to a serious injury or death at a swimming pool.
Michael Ehline is an inactive U.S. Marine and world-famous legal historian. Michael helped draft the Cruise Ship Safety Act and has won some of U.S. history's largest motorcycle accident settlements. Together with his legal team, Michael and the Ehline Law Firm collect damages on behalf of clients.
We pride ourselves on being available to answer your most pressing and difficult questions 24/7. We are proud sponsors of the Paul Ehline Memorial Motorcycle Ride and a Service Disabled Veteran Operated Business. (SDVOB.) We are ready to fight.