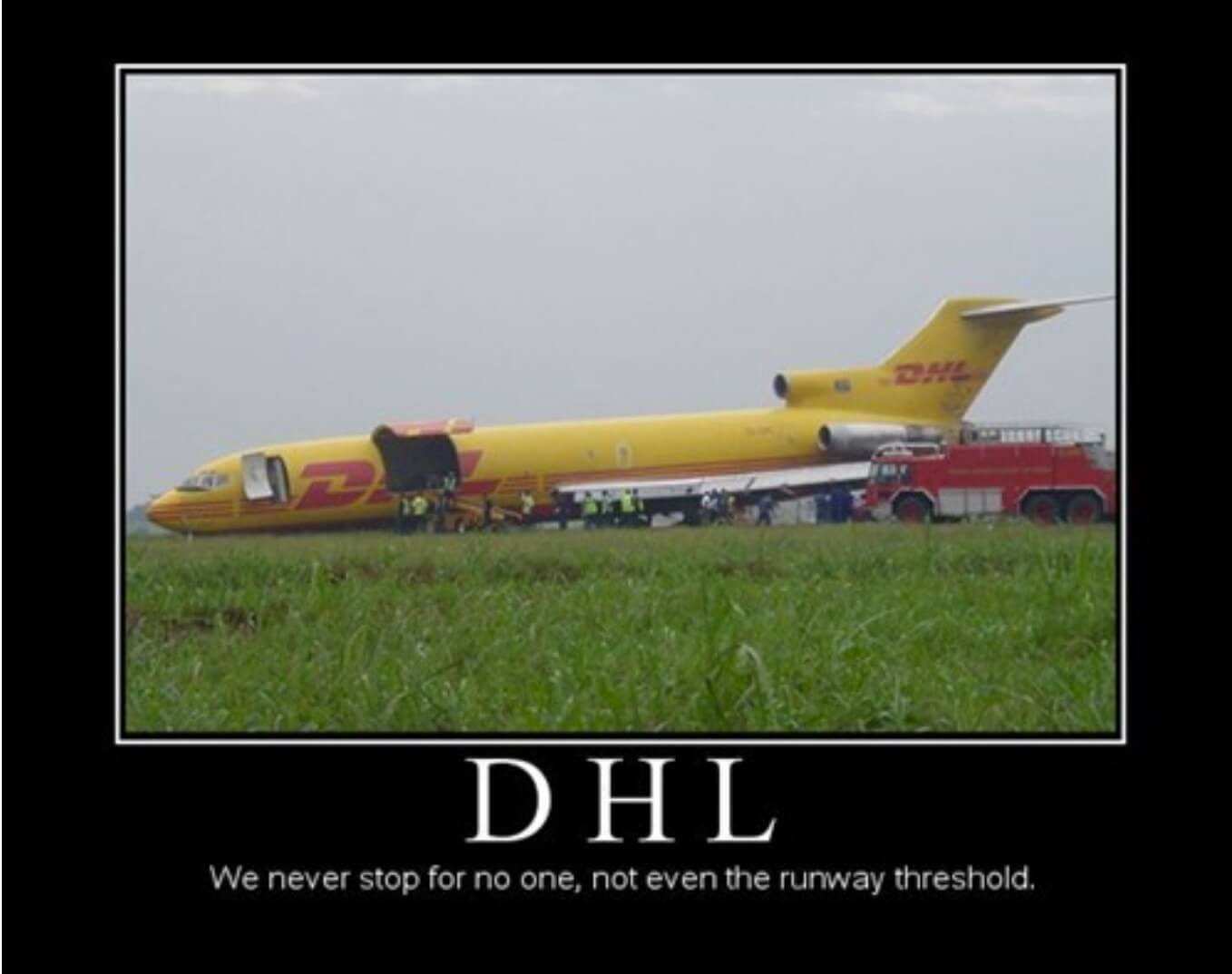 Were you hurt or seriously injured by a DHL aircraft or delivery truck, van, or another vehicle? If so, keep reading. In this article by DHL delivery truck accident attorney, Michael Ehline, we will explore everything you need to know to win money for your DHL related injuries. DHL is an American-founded courier company that was absorbed into Deutsche Post.
It's headquartered remain Bonn, Germany. Deutsche Post DHL maintains the distinction of being the world's biggest postal service provider.
DHL revenue was above 63.3 billion euros in 2019. DHL operates in over 220 countries. Also, DHL remains the leading airfreight forwarder in the worldwide; as of 2019. They move a lot of freight. For example, in 2018 alone, the DHL "Supply Chain" and "Global Forwarding" divisions transported at least 2.1 million metric tons of airfreight to destinations across the globe.
Speaking of shipping, DHL took third place for ocean freight forwarding. DHL delivered over 3.2 million twenty-foot equivalents of seaborne freight during that period alone. DHL also provides third-party logistics (3PL) support worldwide. According to Dunn and Bradstreet, in 2019, revenue from DHL Worldwide Express from exceeded $18,197,669,000 billion. DHL has the distinction of being the only carrier able to deliver to sanctioned nations, including North Korea.
It delivers over 1.3 billion parcels per year. It's current head, Dr. Frank Appel oversees an operation that includes 550,000 employees and trainees. Some of its domestic non-freight service types are DHL SameDay Sprintline, DHL Express 9:00 Domestic, DHL Express 10:30 Domestic, DHL Express 12:00 Domestic, DHL Express 18:00 Domestic, and DHL Express Easy.
Part of our job as DHL vehicle accident attorneys is to utilize the legal system to help employees, as well as third parties injured or killed during active business operations. Moreover, we don't just help these victims get money. We also provide assistance and resources to get you a rental car, and even a doctor, or grief counselor. We know the methods of obtaining public assistance while legal cases are winding their way through the legal system. Courts call the people we help "plaintiffs."
And fighting DHL is no easy task. Being a good lawyer entails doing your research on the defendants. DHL would be a defendant in cases where someone is hurt during work, or a DHL employee causes a freeway, or surface street accident during package transport. Making sense so far?
Or Do I Need A DHL Express Accident Lawyer?
DHL Express offers only international services; DHL Global Mail offers both international and domestic services. DHL Express U.S. remains based in Kentucky and Florida. And it deals with the express shipping of items weighing up to 100kg (predominantly). DHL Express is one of the smaller LTL interstate carriers and specializes mainly in the transport of general freight and parcels.
DHL finally pulled back from U.S. express-delivery back in 2008. And this was after a battle for the U.S. market and billions of dollars invested. Ultimately, UPS and FedEx won that battle. But DHL may end up winning the war. First, acquiring Airborne Express and fighting the regulatory battle over the German-owned DHS flying cargo aircraft into the U.S. steeled the company and showed its resolve.
Since just recently, the firm has focused on international parcel shipments, handing off domestic deliveries from its warehouses to the U.S. Postal Service. From a liability perspective, this is a genius move. The risks of employing even one negligent driver may be obviated by having another person deliver the package on behalf of DHL.
Since this article, DHL eCommerce now operates 21 warehouses in the U.S. Finally, DHS Express 2019 U.S. revenues reached $369.28 million. And they are now a key player in the domestic package delivery business.
Is There A DHL and USPS Partnership?
Yes. DHL has a minor partnership with the USPS, which allows DHL to deliver small packages to the recipient through the USPS network known as DHL Global Mail, now known as DHL eCommerce. It is also the sole provider for transferring USPS mail in and out of Afghanistan. DHL offers services, including deliveries to Iraq, and Myanmar. As it is German-owned, DHL is not really affected by U.S. embargoes or sanctions. So it will even ship to Cuba and North Korea.
If you or a loved one was seriously hurt in a DHL Truck crash, we invite you to contact the accident attorneys at Ehline Law Firm right now for a free file and evidence review of your evidence. Does DHL Express Safety Data Show Improvement From 2017?
According to the Georgia law firm of Fred Goldberg LLC,
"In the 24-month period prior to December 3, 2017, DHL Express drivers were reported to have been involved in 16 crashes, involving 7 injuries and 1 fatality. From 2012, the number of crashes has increased by 100% and the number of injuries has increased by 75%." (Source).
However, since that time, despite DHL Express and eCommerce getting into the domestic parcel game, DHL domestic accidents appear to have gone down. However, Ehline Law Firm believes that this is a deceiving drop, as will be discussed.
DHL Express Safety Data.
DHL Express USA Inc is allegedly one of the safest trucking companies in the U.S. according to data from the Federal Motor Carrier Safety Administration (FMCSA), the federal agency responsible for regulating the trucking industry in the United States, DHL Express' over 1,500 drivers are often safer than many of their competitors. Put simply, past crashes are a good predictor of future crashes.
And it's better for licensing, costs of liability insurance and FMCSA rating, as well as stock value to have as few accidents as possible on your carrier's record. According to data compiled by the FMCSA, between August 2018 and August of 2020, DHL Express was subject to 154 inspections. Following those inspections, only one driver and two trucks were removed from service. In fact, all of the violations that DHL Express drivers were cited for were in the single digits, with the biggest issue being an inoperable required lamp (7 citations)
In that same timeframe, DHL Express vehicles were involved in 11 "REPORTABLE" (learn more below) accidents including 7 tow away accidents, 4 accidents with at least one injury, and no accidents with a fatality. Even though DHL Express appears to be safe overall, and the debate is ongoing, even the best couriers can make bad judgments under pressure. DHL is leading the way in outsourcing its domestic deliveries supply chain.
In some cases, its contracted couriers will be using unmarked, privately-owned courier vehicles. If they crash, there may be no way of knowing who's on the hook to pay for the damages to another person on the roads. Because of this, unless your lawyer understands the law of vicarious liability, and work comp regulations, you could be limited in whatever insurance the courier driver maintained.
Saying everyone is an independent contractor keeps DHL's federal accident reports looking far lower than they would be had DHL maintained a private delivery fleet. It also has the effect of reducing the chances of an injury victim receiving adequate compensation for a terrible accident. For example, for someone with a severe brain or spinal cord injury, the delivery vehicle insurance of 1 million 5 million (Source) alone will not cut it.
But DHL has shielded itself in its liability by making everyone a contractor. Get it? What about the DHL driver who is now classified as something he or she is not?
Is DHL's Parcel Metro A Subterfuge To Avoid California Employment And Accident Liability Regulations?
Under the supply chain sketched out by DHL, a retailer that receives an order will prepare a package for pickup, a contracted driver will retrieve the parcel "for consolidation." After that, routes will be assigned to drivers for further consolidation and delivery.
"With the others, you have branded delivery vans that say UPS or FedEx, and they're wearing uniforms," she said. "That's not what DHL is doing here. They are basically partnering with a lot of local courier companies and doing local crowdsourcing. They are the ones that will be doing the last mile delivery. So it's not going to be a branded DHL van pulling up to your house." (Source).
In any event, profile reduction liability avoidance methods like this, as well as overall good driver's training could be the reason DHL appears to so much safer than FedEx or UPS in overall accident safety? Put that in the comments. Do you think DHL's real accident numbers are fake or contrived?
Do you think many of its delivery carriers are really employees being denied benefits, as well as wage and hour rights? It appears as far back as 2007, U.S. Congress was interested in the matter of DHL misclassifying employees as "independent contractors." "[In regards to DHL]
But secondly, they make it, I believe, mandatory that every driver is an independent contractor. And I wondered, do you know of that situation? Mr. SOCOLOW. Congressman Payne, I guess I would have to get back to you specifically about that situation." (Source – "THE MISCLASSIFICATION OF WORKERS AS INDEPENDENT CONTRACTORS: WHAT POLICIES AND PRACTICES BEST PROTECT WORKERS? BEFORE THE SUBCOMMITTEE ON HEALTH, EMPLOYMENT, LABOR AND PENSIONS, AND THE SUBCOMMITTEE ON WORKFORCE PROTECTIONS COMMITTEE ON EDUCATION AND LABOR U.S. HOUSE OF REPRESENTATIVES ONE HUNDRED TENTH CONGRESS FIRST SESSION HEARING HELD IN WASHINGTON, DC, JULY 24, 2007." (Serial No. 110–56, page 65).
Here, it appears that DHL is avoiding listing reportable crashes, as well as employment law compliance in one fell swoop. Moreover, this could be a reason they pulled out of U.S. domestic operations in 2008. Perhaps it was too hot for DHL at that time due to their taking on FedEx and UPS and gobbling up the competition.
Reportable Versus Non-Reportable Accidents? WTF?
As noted above, DHL like other freight carriers also benefits from the U.S. Safety Measurement System, or "SMS." In a nutshell, the company can have accidents removed from their official record if the courier can prove the accident was not "preventable." It that regard, companies will lobby to have this crash data deleted from their motor carrier's records. (Learn More).
As noted, DHL farms so much stuff out, you really don't know how many deaths or injuries were incurred on their dime and time. So the next question is "can I sue DHL for farming out work to an idiot?"
Or can that injured DHL Express driver make a work comp claim against DHL when he or she is unemployed from a delivery crash? Accidents are often due to an error in judgment or failure to take precautionary measures than deliberate recklessness or malevolence. If DHL is vicariously liable for an accident, it remains responsible for providing whatever compensation is needed? Here, compensation includes what it takes to replace the victim's damaged property and pay for medical bills, rehabilitative therapy, and wages lost due to the inability to work or provide for his or her family.
And this remains true regardless of whether or not the trademarked emblem of DHL is emblazoned on the delivery vehicle. But only an experienced DHL accident lawyer knows how to navigate the legal system depending on your status as a driver or plaintiff in a case against the courier service.
Most delivery vehicle accidents have catastrophic results, including risks of CTE on the victims because of the weight and g-forces exerted on the brain and body at the speeds generated by hurling, heavy trains, planes, and tractor-trailers.
Sample Personal Injury & Wrongful Death Lawsuit Settlements Involving Marked DHL Trucks & Vehicles?
2002 DHL Cargo Airplane Crash (Outcome – $30,000 to 36,000 Swiss Francs per death) – A Tupolev Tu-154 passenger jet flown by Bashkirian Airlines Flight, Number 2937, collided with DHL Flight 611, which was a Boeing 757-200 cargo jet. The incident happened at 35,000 ft (11,000 m) over the skies of Überlingen, Germany with the loss of all 69 passengers (primarily school kids), and crew aboard the Bashkiran flight as well as the two DHL pilots. Investigators concluded that both flight crews were following operational procedures as developed in their individual training philosophies, with one pilot responding to ATC instructions and the other following TCAS instructions. Because of this, the two aircraft crisscrossed one another, almost cutting each other in half. The outcome was increased uniformity in rules in the following of a Resolution Advisory ("RA"). Pilots must comply instantly to all RAs, even if the RAs go against ATC the general clearances or instructions. In other words, pilots need to take personal initiative and not rely upon ground control for everything. "The RA has the highest priority because it will only be issued if other collision avoidance mechanisms, such as vertical separation by a controller, are not sufficiently effective or are incorrect. The manual intervention in the control of the airplane by the pilot must then take place without delay. Coordination with the controller or clarification of the situation by means of other airborne devices following an RA would question the purpose of TCAS. The time left in such a case could be too short for an avoidance maneuver and would increase the collision risk."

The Lawsuit – The Russian families of the children ultimately settled with compensation being around $30,000 to 36,000 Swiss Francs per death. Later, in 2001, a Swiss Federal Court ruled against the appeals from other relatives for a greater compensation amount. There were many reasons to settle, including that the ground-based optical collision warning system being switched off for maintenance. Plaintiff Nielsen, the air traffic controller for ACC Zurich, was unaware of this. And the ground crew claims they were unaware the STCA warning system had been activated and even if it was, the Russians would not have had time to take evasive actions with only 32 seconds left before the collision. Nielsen needed medical attention due to the traumatic stress caused by the accident. Nielsen was later murdered by Russian, Vitaly Kaloyev, who lost his wife and two children in the crash. At Skyguide, Nielsen's former colleagues maintained a vase with a white rose over his former workstation. Skyguide, after initially having blamed the Russian pilot for the accident, accepted full responsibility and asked relatives of the victims for forgiveness.

The Swiss Federal Court turned down appeals from some relatives for higher compensation in 2011.

On 27 July 2006, a Konstanz judge ruled that the Federal Republic of Germany should pay monetary compensation to Bashkirian Airlines and that Germany was legally liable for the actions and neglect of Skyguide. During Germany's appeal, in late 2013, Bashkirian Airlines and the Federal Republic of Germany settled the dispute without further litigation.

Criminal Convictions. In addition, three of four Skyguide managers were convicted with no prison. A fourth manager was ordered to pay a fine only. Four other Skyguide employees were cleared of any criminal neglect. As you can see there are many amazing twists to these cases. Can you imagine having your damages restricted by a treaty just by taking the wrong flight path or airline? This is another reason why top personal injury lawyers suggest that families get life insurance and have sufficient assets to withstand the loss of a money earner. Even if you're not the primary wage earner, losing someone you adore and count on for emotional support, can ruin your ability to work as you grieve. End of life planning is key to a better life for all. Look for similar cases with the DHL Parcelcopter Program.
November 22, 2003 (Employment Claim?) – A DHL European Air Transport Airbus A300 was shot out of the sky by Iraqi insurgents with a Russian made SA-7 "Grail" surface-to-air missile ("SAM"). As the aircraft went aloft, the SAM hit the aircraft's left-wing, disabling its entire hydraulic systems. Making matters worse, the wing was set ablaze during the strike. In that case, the brilliance of the pilots and crew saved the day by using jet thrusts to safely land the aircraft under a procedure called phugoid, or vertical oscillation. Remarkably, although the crew did not report severe personal injuries, they likely suffer from PTSD or some other form of emotional distress from nearly being killed. Facing death in such a way can cause later health issues and even bring on suicide. Whether they can sue DHL is a matter of international law. Obviously, the insurgents are either dead or broke. Either way, good luck getting them to pay up even with the best attorneys.
March 19, 2007 – $1,573,105.27 Jury Verdict (DHL Delivery Van Crash – Passenger Injured) – In Studer v. DHL Express, passenger James Studer was seriously injured in a car that was struck by a Rowland Express, Inc. delivery van driven by Todd McClendon after he ran a posted stop sign. It was alleged that Rowland was really the agent of DHL Express, and thus, DHL was on the hook to pay Studer. At trial, Rowland Express and McClendon accepted liability, but DHL Express hotly contested that it was vicariously liable for its alleged agents' neglectful acts. After a jury trial in 2007, the jury found in favor of Studer, and against McClendon, Rowland Express, and DHL for a total of $1,573,105.27. Following the denial of various post-trial motions, the defendants separately appeal. (Source, Casetext).
March 18, 2010 (Six Crew Injured, Compensation Unknown) – A DHL Antonov An-26 aircraft was forced to make an emergency landing on the frozen Lake Ülemiste, close to Lennart Meri Tallinn Airport. Initial reports indicated problems with the landing gear and one of the engines. This time, the flight was operated by Exin on behalf of DHL. The aircraft involved was SP-FDO and the flight departed from Helsinki Airport. Two of the six crew members were injured. Crash landings are notorious for spinal cord injuries. When we take cases like this, the first thing we do is identify additional defendants and sources of recompense. We already now DHL says everyone was an independent contractor, right?
May 4, 2011 – $10,500,000 Settlement (Labor Law Class Action) – In Napoto v. DHL Express (USA), Inc. (Case No. 3:2009-CV-09-01551-JL), plaintiff Amanita Naupoto, erroneously sued under the name "Taina" Naupoto. United States District Court, N.D. California. Facts: Apparently, a DHL driver was on route for the company and was in a motor vehicle crash with brain injuries. Although there are allegations of alcohol use, we were unable to find anything about who was DUI from the court so far. (Do you have anything? Let us know) (Go here to see various court documents in the case). Apparently, Napoto was wrongfully terminated after the crash, and she brought a class-action lawsuit on behalf of similarly situated drivers. In the July 2009 Order converting the defendant's motion to dismiss into a motion for summary judgment, United States District Judge, Jeffrey S. White briefly stated that: "Naupoto alleges that she was entitled to vest and did accrue vacation time, including but not limited to vacation, personal days, personal holidays, floating holidays or paid time off (hereinafter "vacation time") and that she when she was terminated, she was not paid all of her vested and unused vacation time. (Id.) Naupoto also alleges that she was not paid all of her final wages within 72 hours of the end of her employment and was not provided with proper itemized wage statements. (Id.) Based on these allegations, she brings claims on behalf of herself and a putative class for: (1) violations of California Labor Code § 227.3; (2) violations of California Labor Code § 203; (3) violations of California Business & Professions Code § 17200, et seq.; (4) and violations of California Labor Code § 226. Naupoto seeks monetary damages and injunctive relief. In the FAC, Naupoto alleges that "each of the [DHL Entities] named herein was the joint employer, agent, employer, alter ego and/or joint venturer of or working in concert with each of the other [DHL Entities] and was acting within the course and scope of such agency, employment, joint venture or concerted activity." (FAC ¶ 22; see also id. ¶ 23 (alleging DHL Entities "were members of, and engaged in, a joint venture, partnership, and common enterprise, and acting within the course and scope of, and in pursuance of, said the joint venture, partnership, and common enterprise")" It is also asserted that DHL Global Forwarding is a tradename and not an entity if that issue ever arises again in your case.
Circa 2014 – $4 Million Settlement DHL Forklift Accident At La Guardia Airport (Work Comp+Third Party?) – According to Buttafuoco and Associates of New York, a 31-year-old delivery worker hailing from Suffolk County suffered a back injury due to a forklift strike atLa Guardia airport. Apparently, a videotape of the incident caused a mediator to decide that the accident was 100% the fault of the forklift operator. Sadly, the victim could not return to work. There was no additional information online.
July 20, 2017 – ($7.3 million Reduced By Trial Court From $20 million – DHL Van – Wrongful Death) – In Michael J. Carlson, Sr., &c. v. American International Group, Inc., et al, Claudia Carlson died on July 20, 2004, after languishing in a hospital. A Wheatfield, New York hospital had been caring for her since her crash on July 7, 2004. The facts show that a truck painted with DHL's logo, owned by MVP and driven by employee William Porter veered over the double-yellow divider, striking Carlson's vehicle head-on. Originally, the jury awarded her surviving spouse $20 million in wrongful death damages against defendants MVP, Mr. Porter, and DHL. As usual, DHL fought the idea of vicarious liability and moved to set aside the jury verdict. The Appellate Division set aside the verdict against DHL and dismissed the complaint against it, concluding that DHL was not vicariously liable under the doctrine of respondeat superior. The court also found damages to be excessive, and Mr. Carlson stipulated to a reduced judgment of $7.3 million. MVP's insurer paid Mr. Carlson approximately $1.1 million, and Mr. Porter assigned to Mr. Carlson whatever bad faith rights Mr. Porter had. New York's highest court then reinstated the case against DHL Worldwide Express Inc. At the heart of the matter was whether a van owned by MVP and controlled by DHL showed evidence of liability by DHL, even if the worker took the van for a personal chore during business hours. If so, millions were at stake.
On appeal, the majority agreed with the plaintiffs that: "DHL exercised substantial control over MVP. Among other things, MVP's fleet was used exclusively for DHL deliveries; DHL prescribed the make and model of the vehicles to be used by MVP, and MVP's vehicles were garaged in DHL's facility."
And the court also found the insurer must provide coverage regardless of whether or not someone is an employee, stating: "… [the] doctrine of respondeat superior is not relevant to the issue of permission here. The doctrine of respondeat superior is used to determine when an employer may be held responsible for acts of an employee, not when an insurance company must provide coverage under the terms of its own policy. Under the terms of the insurance contract, coverage is not limited to circumstances where DHL is held directly liable or liable by way of the doctrine of respondeat superior. The contract contemplates coverage in circumstances where the driver may not be an employee, or where the driver may not be acting within the scope of employment, so long as the other requirements for coverage are met."
So it appears the case was sent back to the lower court. We will keep you posted on how DHL's insurers deal with this legal quagmire. So we are seeing a theme with the real number of DHL accidents as being much higher but cloaked by their agents. Only accidents involving fleet vehicles go into the official Reportable accidents section. (Go here to learn more about this case).
December 10, 2019 – $1,215,000.00 Settlement – In Wells v DHL Express, "an Ohio Corporation," in Los Angeles Superior Court CASE NO: BC 714 127, a transferred case was accepted and certified as a Class Action Employment Law claim. Moreover, the settled prior to trial. (Click here to see the PDF of Judge Carolyn Kuhl's December 10, 2019 "Order and Judgment of Final Approval of Class Action Settlement."). So as we suspected, DHL has a historical pattern of playing hide the ball with misclassifications of certain types of employees as "independent contractors."
December 13, 2019 – ($9 Million Jury Verdict – Partial Leg Amputation After DHL Semi Truck Hits Bicyclist Couple) – Facts: Plaintiffs Moutal and Newman testified under oath that they were biking in a single-file along the westbound shoulder of the Interstate 84. They stated they were cycling between Hood River and Cascade Locks when the defendant's driver allowed his truck to veer over the fog line and into the road's shoulder by milepost 52. The cyclists were run over by an Excel, Inc, aka DHL, 18-wheeler truck as they rode their bikes westbound. Of interest is the example of how a damages award breakdown in an injury case looks. Here, Oregon's 8 person jury awarded the then 31-year-old Canadian bicyclist Eric Moutal $1.3 million in economic damages, $4 million in non-economic damages, and $4 million in punitive damages. And his now-wife was awarded $400,000 in non-economic damages. The surgical procedures for Moutal were astronomical and cost a lot of money. And they left him disabled. He has dealt with feelings of nerve pain, mental torment, and suffering. Plus, he can't do a lot of stuff he could before he was run over. He sued for these costs and the difficulties. He never wanted any of this. All Moulton wanted was to go about his day enjoying Oregon with his fiance. Because of exceptional lawyers such as those at Ehline Law Firm Personal Injury Attorneys, APLC, plaintiffs are able to exploit holes in the DHL vicarious liability armor.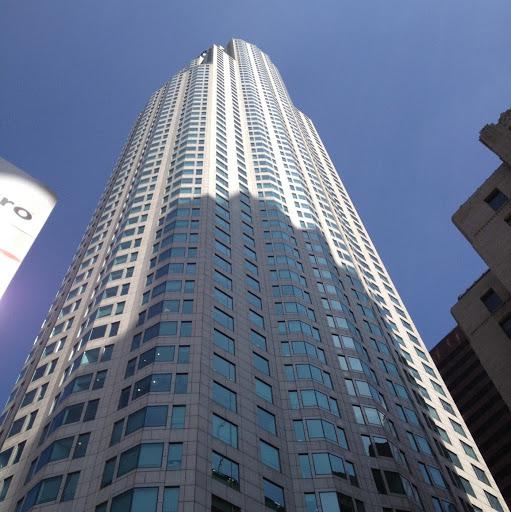 To recap, in many cases, like when a DHL van or even another unmarked vehicle hits you, you need a lawyer who understands insurance coverages and vicarious liability. But you also need a representative you get along with who explains the personal injury claims process succinctly. After all, DHL is notorious for saying the people they control to deliver packages, are really not employees. Sometimes courts fall for this argument, other times they do not.
What matters to you is that if you are rammed into while stopped at a light, and suffer a severe spine or brain injury is that there is enough money to get you back into shape afterward. Sometimes these larger delivery trucks, vans, and even airplanes can set off chain reactions when they lose control and crash. Most of them had to go to the Emergency Room for medical triage. The only way to know if DHL or some other stealth carrier is on the hook for the injuries is with great legal assistance.
As an injured plaintiff, you may have the right to payment against DHL for the pain, expenses, and costs of the collision. Even as an at-fault employee, significant labor law rights, including past overtime and damages for retaliation and constructive termination, may be had. The way to get this compensation is by the victim proving his or her burden that the defendant was negligent, which led to your injury. Moreover, this unreasonable breach of social norms had to lead to your tangible and intangible damages. And if so, you have to prove the value of your damages.
So it's no walk in the park to win a case like this. Next, we are going to get into FedEx accidents and see some similarities and differences in their accident claims and compensation processes.
DHL Accidents Kill?
Accidents involving DHL/DHL Express delivery trucks can be deadly wrecks involving permanent handicap, or death. If a commercial driver, independent contractor, or another party was negligent, leaving you injured, it's time to act by hiring professional legal counsel. Our dedicated California commercial truck accident lawyers have the knowledge and experience to assist you in a court victory.
Schedule a Free Consultation With DHL Accident Attorneys In Los Angeles
Give our accomplished and compassionate staff and experts are committed to battling for your rights. Doing so helps assure you that you'll get the compensation you want.
While the end result of a delivery truck accident can be daunting, hiring the right lawyer helps even the odds of a legal victory. Our goal is to help you fully recover despite the gamesmanship of DHL and its insurers.  You can learn more by calling us right now at (213) 596-9642.