If we don't win, you don't pay.
Speak to the Attorney.
Born to serve.
633 W 5th Street #2890
Los Angeles, CA 90071
(213) 596-9642.
Date Modified: August 25, 2023
Injured By Parcels, Goods, and Package Delivery Trucks, or Vans?
Are you seeking a superior parcel delivery vehicle accident lawyer for a mishap and not thrilled with the attorneys you have spoken to? I am California injury attorney Michael Ehline.
We Even Bring Aircraft Lawsuits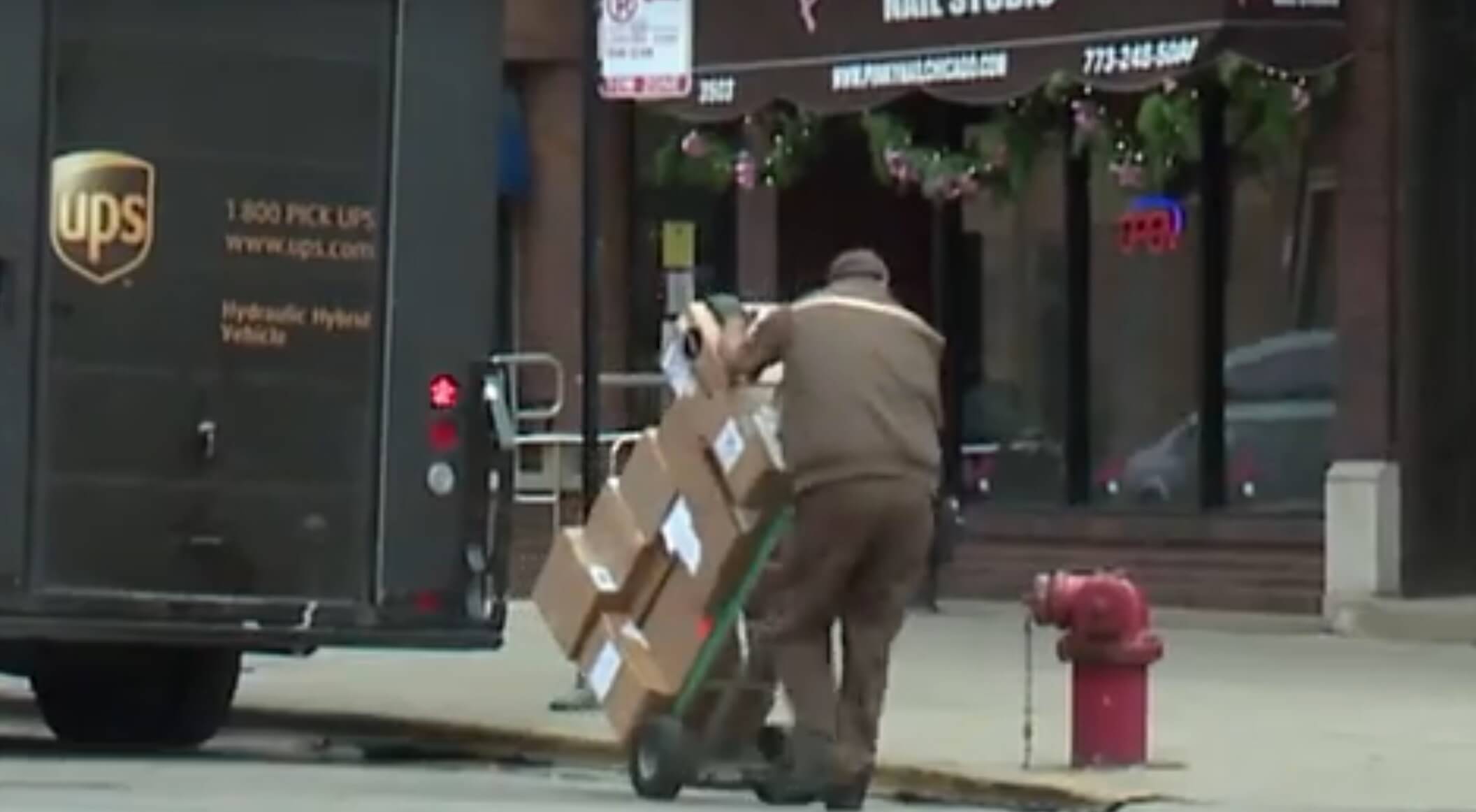 Ultimate Guide to Compensation for Mishaps Involving Delivery Trucks and Vehicles
Below, I created the ultimate guide to deliver vehicle accidents to assist consumers and delivery company employees in understanding delivery vehicle accident procedure, along with some history and tips for people seeking monetary compensation for things like property damage, medical bills, or even lost wages after experiencing a mishap with a delivery truck, or other types of delivery vehicles, even a delivery drone.
At the end, I will offer you a free consultation if this ultimate guide missed something, or another question has arisen. Let's go!
Legal Protection For Delivery Drivers And Accident Victims
For the purposes of this report, a commercial delivery vehicle is typically defined as a heavy, medium, light truck or livery van capable of, or purpose made for the job of transmitting smaller goods or parcels or other merchandise to wholesale, retail, and delivery customers by ground.
Distinguishing small packages, however, does not mean that delivery vehicles won't include heavier transports such as ships, trains, and aircraft all the way down to couriers riding bicycles with no brakes! Moreover, lately, smaller manned and unmanned passenger cars, flying drones, and even bicycles have made inroads into smaller parcel carriage.
We discuss carriage of passengers for a fare on other parts of this site, such as our section on cruise ships and limousines. And we discuss big rig truck accidents that carry both heavy and large articles in more detail here. If you were hurt while driving, this article by Los Angeles car accident attorney, Michael Ehline is the definitive guide to navigating the law and obtaining justice.
On other parts of this website, we will discuss the transportation of livestock and human passengers for hire, such as tour buses and limousines. So a delivery vehicle used commercially can be a pickup truck, delivery van, Jeep, panel, car, or other tasked vehicle. But most of us think of delivery vehicles as those maintaining an enclosed or closeable cargo area for boxes, packages, and other goods.
Although passenger delivery is also a solo or shared commercial activity, this report and legal analysis deal with the carriage of non-human cargo. We discuss common carriage of persons for hire over here.
As personal injury attorneys, we see two main problems with delivery vehicles from a legal standpoint. First, the drivers can get into some pretty bad accidents which are a big problem because the larger fleet vehicles can crush and kill someone in a smaller vehicle just by their girth, even at low speeds. The other issue we run into a lot has to do with labor law claims. And these can include wage and hour disputes, or misclassification as an independent contractor when you are really an employee, for example. Many employees and injured third parties can make the mistake of trying to work things out with these companies since they are such large brands.
About The Author, Delivery Vehicle Accident Attorney, Michael Ehline.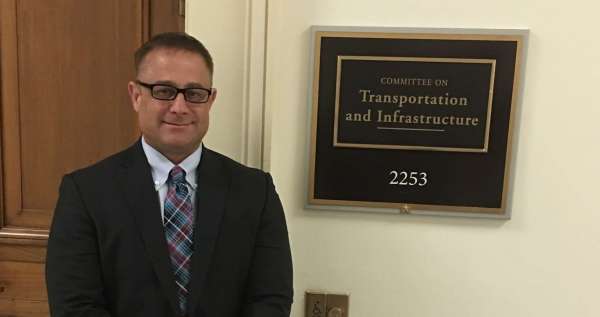 Michael Ehline is the lead attorney of the Ehline Law Firm Los Angeles Personal Injury Attorneys, APLC. The firm specializes in transport accidents, especially personal injuries. His experience handling delivery and related accidents remain second to none. Ehline and his team fought and won for hundreds of clients, bringing millions back to them in cases of need. Ehline's message is clear.
His methods are effective. He wants those with needs caused by an accident the rights and justice they deserve. Michael Ehline understood this from his time in the United States Marine Corps. Michael holds the distinction of having assisted in the writing of U.S. transportation laws and has lobbied Congress and the D.O.T. on behalf of transportation injury victims.
His belief in loyalty is second to none– and shows how far he will go for his clients. By treating his clients as members of his family, he stops at nothing for them. In some cases, Ehline Law furnishes ideas and methods for low cost, or reimbursable transportation such as a rental car, the cost of medical treatment, and even childcare for those injured in accidents.
Ehline is a multiple-time Super Lawyer's Rising Star, has been voted Cruise Ship Lawyer of the Year by Hollywood Weekly Magazine, and even been listed as a Top Los Angeles Personal Injury Attorney by Newsweek.
Presently, he assists military veterans in finding jobs and educations and lobbies Congress on behalf of transportation injury victims and related civil rights issues. Michael looks at all the aspects of your case. For example, you may need more than just money for vehicle repairs.
You may have a claim for the diminished value of your classic, or special car. And unlike some firms, Ehline Law works on contingency– they will not charge unless they recover for you. Michael Ehline can be reached directly via email at losangeles@ehlinelaw.com or by calling (213) 596-9642.
What Are Some Important Los Angeles Freight Transportation FACTS?
In the United States, more 200,000 private delivery companies exist, not including farms and ranch support systems. companies, excluding farmers, operating private fleets in the U.S. As of 2019, Los Angeles maintained 3 airports, 97 maritime docks, and 3,538 bridges, running across nearby stretches of highway connecting 509 railroads to trucks, cars, buses, and other machines along with 10,057, 155 people making 1,712,679,180 personal trips in vehicles like autos and motorcycles to a location near you.
So you can see there are a lot of chances for freight carriers to strike another vehicle or pedestrian out commuting, especially in business zones near residential and school traffic. In fact, 6.54% of resident workers here commute by transit systems like Amtrak or Metro Rail. That's a lot of vehicles, stopping, picking up, delivering, and traveling the roads and rails at any given moment.
It's All About The Economy And Trade.
Most of all, vehicle deliveries of products, goods, and services make our modern economy work better than ever. The typical process for a homeowner or business person is to go online, order and pay for delivery items, and then accept and receive the parcel or package by signing a handheld, electronic device and stating your name to the delivery person.
This is the case more than ever during the age of the Coronavirus. The need for large volume, consistent delivery services is a key element of any large city. This goes twice as much for a dense city such as Los Angeles.
The road network and proximity to the Port of Long Beach and the coast mean such deliveries come in and out of the city day and night, 24-7. Put it all together, and there is a clear understanding of the risk of such deliveries. A hodgepodge of companies, agencies, and drivers offer services for businesses and individuals.
Typically, every company will utilize different types of vehicles in its fleet. Most of all, these companies will use the vehicle type best-suited for the task. Millions of deliveries are relied upon by millions of people in the city each year.
The large volume of shipping trucks and vans often clog our streets, as necessary as they are. Unfortunately, the sheer volume means that there are hundreds of such accidents each year. As a result, families need protection if injured in such an accident. This goes for different people on each side of the deliveries. If you were injured by a delivery vehicle, you have key rights.
You have the ability to defend yourself in court and cover medical and work costs. Furthermore, if you are a delivery driver (especially for Uber or Lyft) put in danger by the practice or policy of your company, you have certain legal protections.
That is the role of a skilled attorney: to protect those who suffer due to injustices stemming from an injury. Below we discuss some of the key elements revolving around delivery vehicle accidents in Los Angeles and Southern California.
What Is A Commercial Delivery Vehicle And Why Does It Matter?
Commercial vehicles are categorized as motor vehicles used for the commercial purpose of transporting goods and/or passengers, including trucks, vans, buses, and specialty vehicles. In 2018 alone, at least 4.2 million new heavy commercial vehicles were built, along with over 20 million light commercial vehicles worldwide. Like Asia, Greater Los Angeles is riddled with trucking traffic.
Commercial vehicle drivers receive special, advanced training before they can drive a commercial vehicle on U.S. roads. A commercial license matters because it is evidence that the driver understands and agrees to comply with certain regulations that are designed to keep others sharing the roads, safe.
Commercial Vehicle Defined.
Under California Vehicle Code Section 260, which states:
A commercial vehicle is a vehicle required to be registered which is used or maintained for the transportation of persons for hire, compensation, or profit or designed, used, or maintained primarily for the transportation of property.
The following vehicles may be registered as passenger or commercial:

Multipurpose vehicles.
Passenger-type vehicles transporting persons for hire.
Pickup trucks with a camper permanently attached.
Station wagons.
What Are Some Other Types Of California Commercial Vehicles?
Under California Vehicle Code Section 233, a bus is a commercial vehicle when used to transport people for hire, such as a fare, for compensation, or for profit. And a passenger bus also remains a commercial vehicle when bus transportation is provided by a for-profit company where the customer pays for the bus service as part of the overall consideration for the primary service. Sometimes a bus is used to haul only luggage or packages.
But that is rare. So we won't really include buses too much in our discussion on parcel and merchandise delivery. But if you need a bus accident attorney in Los Angeles, we can definitely answer any questions and point you in the right direction. No matter what, you will need a superior attorney when so much is at stake. You need someone who delves into the nuances and legal requirements of companies charging to handle parcels and goods. For example, does your attorney even understand all the licensing requirements associated with driving delivery vehicles?
Is There A Commercial Motorcycle License In California?
No. California offers two types of motorcycle licenses, an M1 and an M2 classification.
With an M1 license, you may ride any type of motorcycle with an attached motor, or any motorized scooter.
With an M2 classification, you will be permitted to drive a motorized bicycle, a moped, a bicycle with an attached motor, or a motorized scooter only." (Source California DMV).
Problems With Newbee Delivery Drivers
These stresses of Los Angeles traffic only act to foment a novice delivery person's emotions at the wrong places and times. All in all, this fight or flight reaction many will have can increase the risk of delivery accidents in a city near you.
Distracted and distorted views in stressful situations while driving is something the delivery company can take steps to avoid. For example, rather than trying to save money, these large parcel delivery services should take steps to require more ride alongs with veteran drivers in these known stress spots for newer drivers.
Of course, hiring the right drivers is always key. And this very instant, telephone operators are standing by a law office near you to take your important call. Ehline Law may even be able to protect the statute of limitations or other contractually shortened periods and assist you in finding out who is responsible to pay you money after a bad wreck.
What Are The Main Types Of Delivery Vehicles In L.A.?
Delivery vehicles used on L.A.s main road arteries are discussed first, then railroad tracks, and finally aerial and non-traditional AI vehicles. Next, we will go on to licensing and training rules and how to get money in an accident. We have to understand that the Federal Environmental Protection Agency ("EPA") is heavily involved in regulating and defining vehicles based upon environmental issues raised by fossil fuel burning vehicle emissions. California adopts or exceeds many EPA standards regarding motorized delivery type vehicles, for example.
What Are Some Relevant California Delivery Vehicle Definitions?
Light-Duty Vehicle -California borrows "Light-Duty" vehicle definitions used by the US EPA.
Medium-Duty Vehicle – See below.
Heavy-Duty Vehicle – California uses state law to define and regulating Heavy-Duty Vehicles. These are vehicles greater than 14,000-19,500 lbs Gross Vehicle Weight Rating. ("GVWR").
Heavy-duty vehicles equipped with types of diesel motors are broken down into the following GVWR service classes:
Light heavy-duty diesel motors
Medium heavy-duty diesel motors
Heavy heavy-duty diesel motors.
Additional Designations By Fuel Type?
In addition to borrowing from many standard EPA definitions, California has its own fuel type based definitions below:
Clean alternative fuel – Includes fuels used in low-emission vehicles besides gasoline or diesel that meets the guidelines set forth in the "California Exhaust Emission Standards and Test Procedures for 1988 Through 2000 Model Passenger Cars, Light-Duty Trucks and Medium-Duty Vehicles." ("CARBs") (See also Title 13, California Code of Regulations, section 1960.1, or "California Exhaust Emission Standards and Test Procedures for 2001 and Subsequent Model Passenger Cars, Light-Duty Trucks, and Medium-Duty Vehicles.")
Designated clean fuel – Defined as any clean alternative fuel besides electricity.
Low emission vehicle ("LEV") – An LEV vehicle is any vehicle certified to meet California LEV standards.
Transitional Low-Emission Vehicle ("TLEV) – A TLEV is any vehicle certified to meet California's TLEV standards.
Super Ultra Low Emission Vehicle (""SULEV") – A SULEV is any vehicle certified to meet California's SULEV standards.
Zero Emission Vehicle ("ZEV") – A ZEV is any vehicle certified to meet California's ZEV standards. (Source.).
California leads the way in demanding alternative fuels to power vehicles. The state even lets people drive in the HOV Diamond lanes with just one person in a car if the vehicle is a certified alternative or low emission type vehicle.
So experimental fuels about the transportation industry and even receive massive tax breaks for choosing an alternative and cleaner fuel to power their fleets. However, some of these fuels and electric alternatives come with their share of problems and failures, with most carriers preferring good old heavy-duty diesel trucks to move packages and merchandise down the road.
---
Most Delivery Vehicles In Los Angeles Can Be Classified As:
Delivery Trucka ("Lorries" in the UK).
Delivery Vans
Delivery Cars
Delivery Locomotives/Trains
Delivery Aircraft.

Unmanned Aerial Vehicles ("UAVs"), aka Drones.

Express Delivery Vehicles.
---
What Are The Main Types Of Delivery Trucks?
Trucking in industry terminology references the use of public and private roads to transport dry goods, packages, and perishables using a vas array of specialized, motorized conveyances. Typically, trucking means using semi-trailers and light trucks to haul quantities of items via overland routes.
While larger manufacturers will use their own trucks to transport products from manufacturing plants to retail distribution centers, this is not always so. And even the largest carriers may use the USPS as a substitute carrier to get parcels to places both near you and far away.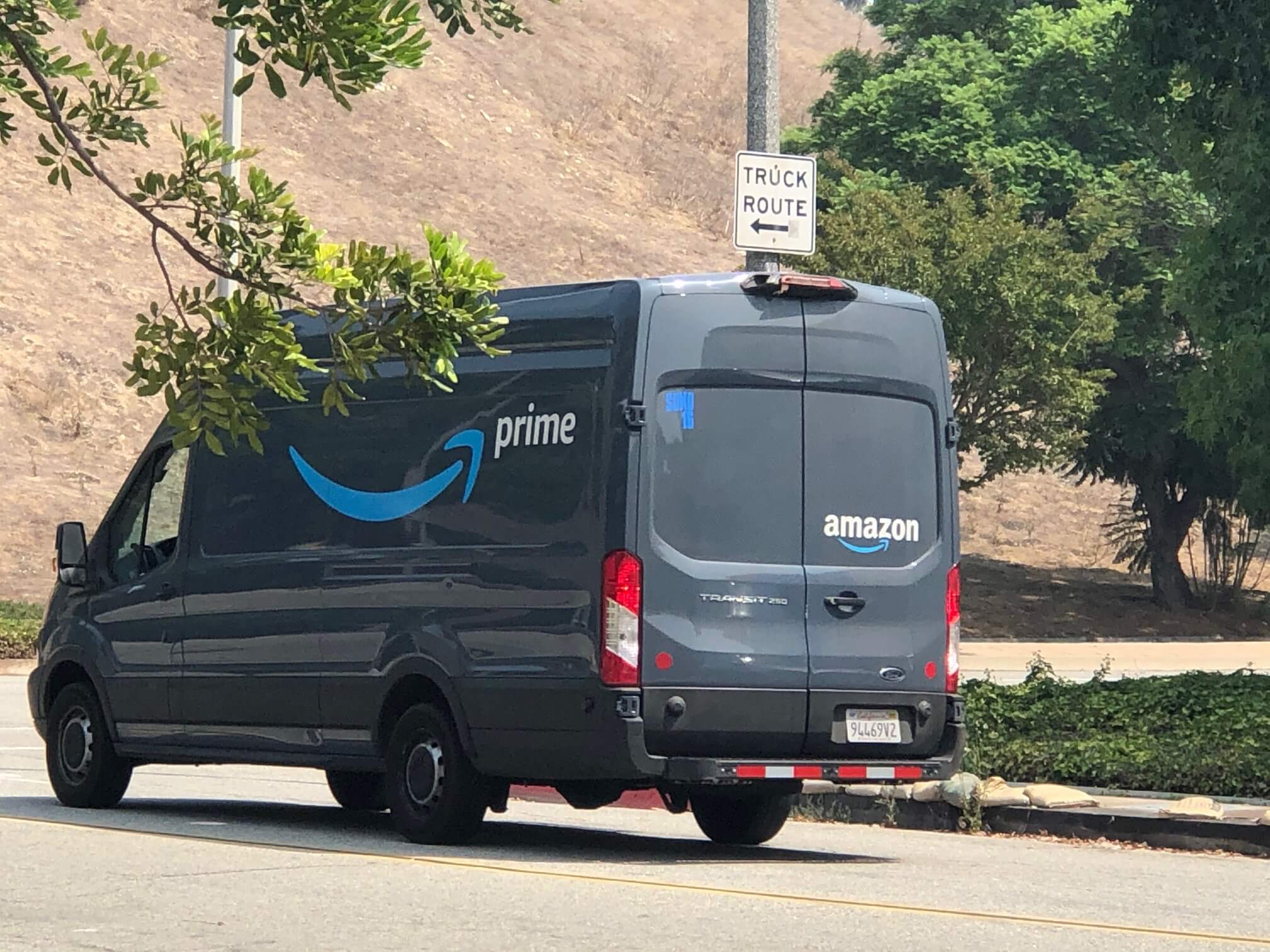 Companies like Amazon don't rely on their own "Amazon Prime." They may even call upon services like UPS, FedEx, or another private trucking contractor to get the job done. Trucking is how the vast majority of freight moves overland in the United States. And the total economic market value of trucking is worth in excess of 796.7 billion U.S. dollars as of 2018. Back then, over 928,000 truck drivers had been employed in the dwindling U.S. truck driving industry.
The freedom of truck driving lost its luster due to pay cuts and over-regulation. In the meantime, until unmanned vehicles can take over overland freight delivery, many more inexperienced truckers will be navigating alongside you as you drive down the road. Moreover, trucks come in many shapes and sizes. The larger long-haul trucks are the most dangerous ones statistically.
Moreover, at least 1 in 3 long-haul truckers has been in some type of serious collision during their trucking career. (See CDC "Trucker Safety").
Do Four States Make Up 1/3 Of All Trucking Related Fatalities?
Yes. Texas, California, Florida, and Georgia make up 33.33% of all reported big rig deaths in the U.S. Crash deaths of occupants are statistically lower than for passenger cars or large trucks above 10,000 pounds. But as discussed, trucking occupant fatalities are at an uptick.
For example, from 2012 to 2015, the death toll remained more or less stable at around 650 to 700 annual deaths in the U.S. Of particular interest here, is that between 2015 and 2017 the total number of trucking-related fatalities increased by a whopping 26% from 665 to 841.
As already noted, more trucks are on the roads and they are driving more miles on average than past times. And growing economies in free states like Texas are having the greatest number of wrecks. For example, in 2017 Texas saw 129 trucking-related deaths while leftist California only saw 53 deaths.
And then the smaller states of Florida and Georgia saw 45 reported trucking fatalities each. In 2017, 3% of large-truck drivers involved in fatal crashes had a blood-alcohol content (BAC) of .08 or more, compared to 21% of passenger-car drivers. (See CDC "Traffic Safety Facts: Large Trucks 2017 Data").
Heavy – and tractor-trailer truck drivers have the highest numbers of pedestrian deaths of any occupation: 64 in 2017. (See "Fatal occupational injuries resulting from transportation incidents and homicides by occupation, all United States, 2017."). Driving big rigs will require the driver to maintain a commercial driver's license and to subject themselves to a piss test to check for drugs. Some companies will require a commercial license even if the vehicle they assign you is not a "commercial" vehicle itself. Sometimes big, loud diesel rigs have become banned in some cities for the loud noises they make when Jake Braking, or downshifting in residential areas. And this has been in the news lately.
---
Small Delivery Trucks.
Small delivery trucks include:
Mini trucks – Common with local stores delivering auto parts.
Golf carts – Common on farms and ranches to deliver food and medical supplies to work areas.
Other small commercial vehicles used for freighting lighter loads on short trips about the locale.
As with motorcycles, these smaller delivery vehicles are far less visible than a car, or another portage carrier. They can also be crushed like an aluminum can when compared to their big brother diesel rigs. We will discuss some ideas for workers and others to get paid by the defendants when they are hurt and become plaintiffs in these mini delivery vehicle types of accidents.
---
Light Trucks/Pickup Trucks – [Portage].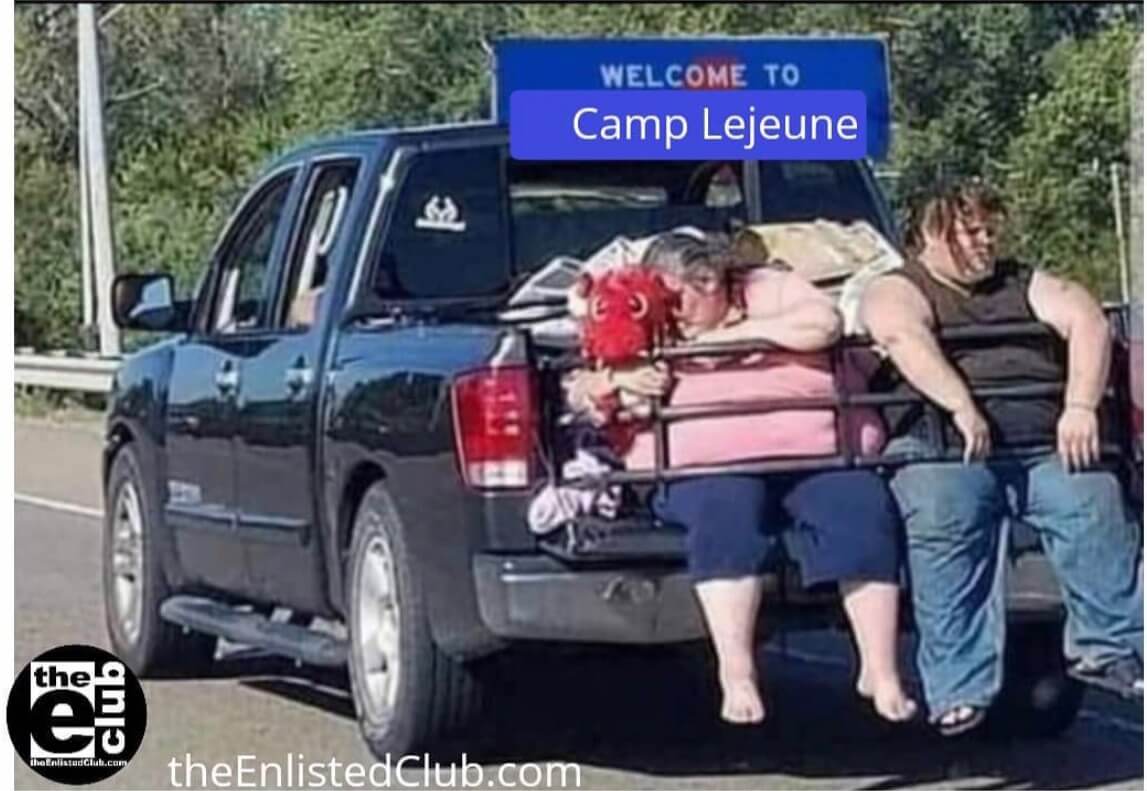 A pickup truck is a popular type of light, non-commercially classified truck used by gardeners, painters, and others to haul, "pick up," and deliver personal and non-personal items and merchandise to paying customers. But these versatile trucks can be used to deliver pharmaceuticals, gas, grains, cereal, electronics, and other mixed freight more efficiently in smaller communities that cannot accommodate heavier prime movers. Moreover, these lighter trucks are bigger than small delivery trucks but smaller than medium trucks, discussed more below.
In the US, light trucks will typically weigh from 00001 to 14000 lbs (0001–6350 kgs). The next lightest small truck such as certain mini trucks presently maintains no DOT weight classification at all. We see a lot of delivery companies like DHL and others utilize fleets of light trucks. But California does not use federal DOT weight classifications in classifying a light, medium, or heavy truck. Instead, California recognizes a sole "pickup truck" to basically subsume light or medium classes.
California Vehicle Code Section 410 states:
"A motor truck is a motor vehicle designed, used, or maintained primarily for the transportation of property."
And California Vehicle Code Section 471 Defines Pickup Truck as a "Motor Truck." A pickup is a motor truck with a manufacturer's gross vehicle weight rating (GVWR) of less than 11,500 pounds, an unladen weight of fewer than 8,001 pounds, and equipped with an open box-type bed less than nine feet in length.
So it would appear that a pickup truck is considered a light truck in California deemed a "light" truck under the federal description. Also, the California Code of Regulations, Title 13 §150.04 clarifies more how California views pickup trucks:
"(a) Pursuant to CVC §471, any motor vehicle, except a motorcycle, motorized bicycle, or motorized quadricycle, with an open box-type bed not exceeding 9 feet in length is by definition a pickup. Examples of this type of motor vehicle include the Ford Explorer Sport Trac, Nissan Frontier, and similarly designed vehicles. (b) Pursuant to CVC §471, any motor vehicle, except a motorcycle, motorized bicycle, or motorized quadricycle, that may be configured or reconfigured to provide an open box-type bed not exceeding 9 feet in length is by definition a pickup. Examples of this type of motor vehicle include the Chevrolet Avalanche and similarly designed vehicles." (See California DMVs "Vehicle Industry Registration Procedures Manual").
In any event, we can see right away that the federal and state government have different definitions and terms as to what a light, medium, heavy-duty, or other transport vehicles are and what they are named. Carmakers make it harder to understand with their additional manufacturer's classifications of light-duty and medium-duty pick-up trucks. It's important to understand that small trucks generally are among the most popular form of delivery assets. Believe it or not, a minivan is considered to be a "light truck." Moreover, all delivery trucks, large or small, are multi-stop carriages.
Because of this, they are more prone to accidents pulling away from curbs and backing out of parking spots than regular passenger cars as a whole. Moreover, not all large private truck fleets are used to deliver parcels. For example, AT&T has the largest fleet of pickup trucks in the world and provides services to customers at their homes and service centers.
These small trucks are all over the roads at any time. So it remains imperative that their company ownership takes steps to train their drivers superbly. To recap, not all small trucks are dropping packages.
And many are used by public organizations like Caltrans to shuttle workers and supervisors to roadside construction jobs, and even to deliver repairmen and parts to broken down construction equipment like forklifts needed to offload large trucks and train cars. Small trucks are extremely important to keep the country humming.
FUN FACT: Most delivery fleets traditionally have preferred diesel truck motors as they don't tend to ignite like gasoline, are more fuel-efficient, cheaper to operate, and are famous for pulling power. Have you ever seen a gasoline-powered big rig? Most fleets are moving towards green and biofuels.
Example: The 3/4 Ton Truck:
"First, it is important to understand the difference between light and heavy-duty trucks. Many ¾ ton trucks are divided this way. Even though they can technically handle the same loads, diesels are considered heavy duty and are often heavier as they are equipped with more robust, and thus heavier frames, hitches, and even the extra weight of the motor." [Emphasis]. (Source).
Other types of so-called "light trucks":
Panel vans.
Panel trucks.
Pickup trucks. (Ford F-150, as an example).
Sport utility vehicles. ("SUVs").
Canopy express trucks (view images here).
Tow trucks. (But some larger tow trucks may be classified as medium or heavy trucks).
Light Truck Accident Statistics
Sadly, the exodus of experienced truckers leaving the industry en masse has many newer drivers with varying levels of professional driving experience. And with the gig economy, we are seeing local Uber drivers getting their light trucks into the delivery business. Moreover, private, on-demand delivery and moving services directly compete with established moving services. So vehicles crowd the streets with heavy loads, and drivers with little to no experience navigating the streets fully or over-laden.
Hence, we are seeing a steady rise in light truck wrecks on our freeways and roads. From 2016-2018, there were approximately 13,860,000 light truck accidents in the U.S., according to the DOT. (Source). Moreover, the DOT reported in 2018 alone, that there were at least 9,922 traffic fatalities involving the occupants of light trucks in the U.S. Not all of these accidents involved parcel carriage. But we have to assume that many accidents involving light trucks are connected to the transportation of various products.
---
Medium Trucks
Since most medium trucks are heavier than 11,500 pounds even when unladen, these are not classified as pickup trucks in California. Examples of a common medium-sized California delivery truck include the Ford F-650 flatbed. Another example of a medium-sized truck could include a bottler with a body with roll-up side doors.
We have seen these in the form of the Sparklett's Water delivery truck, shipping in fresh, pure water to a home or office near you. Other examples of medium trucks include the 2019 FORD E350 dry cargo-delivery box trucks and the 2017 ISUZU NPR 16′ box truck equipped with the Tuck under Liftgate and Aisin 6 Speed Auto Transmission.
This beast also runs a healthy 4HK1-TC 4 Cylinder 5.2L Diesel Engine. To recap, medium-sized trucks are greater in size than light pickup trucks. Now that we are getting to the heavier vehicles, we must consider that larger vehicles take longer to slow down. Anytime a truck like this rear-ends you, you are looking at serious injuries and death.
A motorcyclist has no chance against such a herculean contraption. The blind spots of these vehicles are also more pronounced. So our advice is to avoid riding or driving next to larger trucks like this at all costs. But this class of truck is not as large as the heavier, more powerful diesel trucks. The USDOT characterizes medium trucks as weighing from 14001 to 26000 lbs (6351–11793 kg). As noted above, many trucks come in heavy-duty diesel-powered variants. Here are some other examples of medium-sized delivery trucks regularly used in California.
Medium-Duty trucks – Including Medium Standard trucks.
Certain Recreational Vehicles and Motorhomes.
Stake bed trucks – (may also be light-duty trucks).
Vans – Including cutaway van chassis vehicles.
Flatbed truck – (may also be light-duty trucks).
Firetruck – (may also be a heavy truck).
Platform trucks.
Box trucks.
What Are The Medium Truck Accident Statistics?
We will use the statistics on heavy trucks below as a medium truck is not a weight classification considered by the DOT or EPA.

Heavy Trucks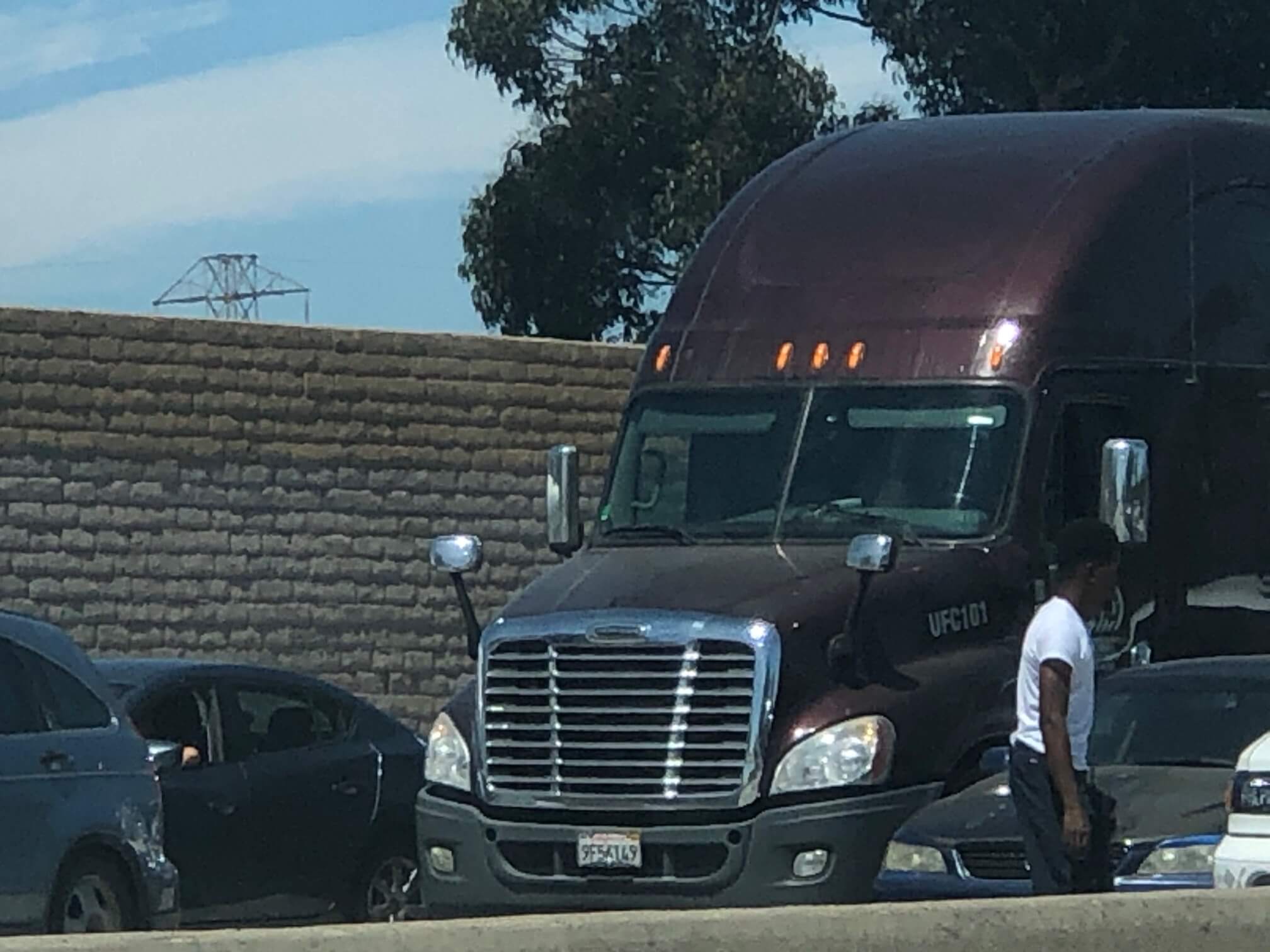 Known as "truck tractors" in California and by our firm as 18-wheelers, these heavy monsters are classified in California Vehicle Code Section 655. A truck tractor is a motor vehicle designed and used primarily for drawing other vehicles and not constructed to carry a load other than a part of the vehicle's weight and load is drawn. As used in this section, "load" does not include items carried on the truck tractor in conjunction with the vehicle operation if the load-carrying space for these items does not exceed 34 square feet. Truck tractors must always be registered as commercial vehicles, even if they have living quarters.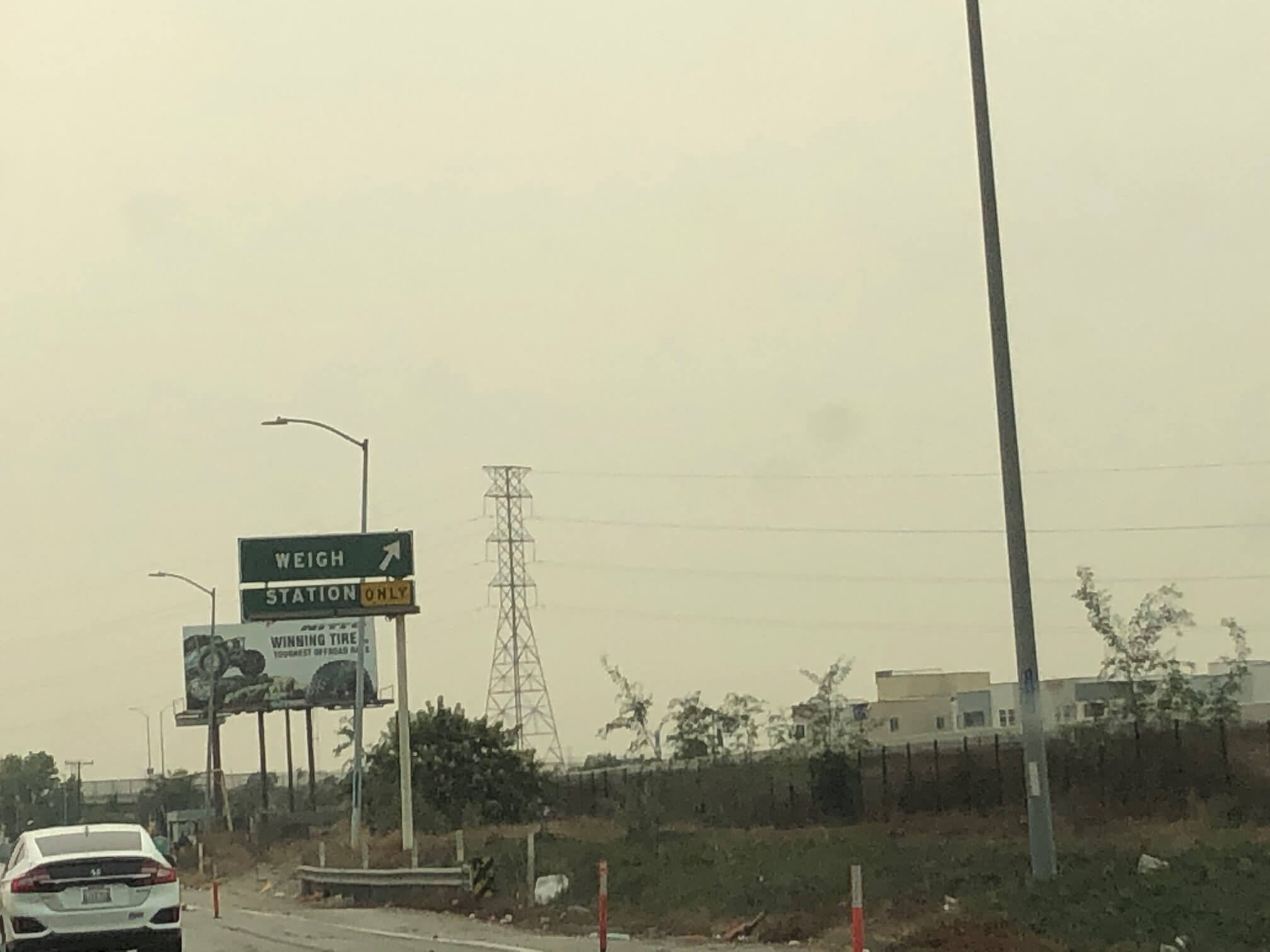 The living quarters are secondary or incidental to the vehicle's primary function, which is still drawing other vehicles. Do not register truck tractors with living quarters as housecars. From 2016-2018, the DOT reported at least 1,463,000 traffic accidents involving "large "trucks over 10,000 lbs. Out of these mishaps, 2,578 crashes involved large trucks. Note that the DOT classifies trucks a bit differently than carmakers.
For example, the DOT uses no "medium" truck identifier. Note also that the DOT classifies "light trucks" as those weighing 10,000 pounds GVWR or less, "including pickups, vans, truck-based station wagons, and utility vehicles." We will often see these trucks pulled over at weight stations. These heavy trucks put additional pressure on our asphalt roads, leading to uneven surfaces, potholes and other problems. And that is one of the many reasons for these large truck inspection areas as in the picture.
Furthermore, under DOT standards, a medium and heavy truck can include a Ford F-650 to a Peterbilt 386 tractor, which remains a popular tractor rig for pulling all varieties of semi-trailers. But for purposes of California law and Vehicle Code standards, we classify "Heavy"
trucks as those heavier than medium trucks. A heavy truck weighs between 26001 to over 33000 lbs (11794 to over (14969 kg). There is no higher on-road classification. To apply for California's annual heavy truck permit, go here.
Examples of heavy trucks include:
Refrigerator trucks
Cement mixers
Tanker trucks
Mobile cranes
Dump trucks
Haul trucks
Tractors.
Super Heavy and Large Transporters. We have all seen the "wide load" signs flashing along the backs of these transports. Mostly, these remain vehicle types too large for normal highway use without specially trained escorts and special permits issued by perhaps state, local, and federal law enforcement, or a combination thereof. (Go here to apply for a wide load permit in Los Angeles County).
Examples of these large transporters include:
ALMA transporter – This is a type of truck that transports the ALMA antennae. (View image here).
Ballast tractor – This is a super heavyweight power source for the purposes of powering the towing and pulling of exceptional loads. (View image here).
Heavy hauler – This huge machine combines self-powered motors into a very heavyweight transporter used when regular trucks won't do the trick.
Haul truck – This is an exceptionally large off-road dump truck that is commonly utilized in gigantic mining operations that you would see on TV shows. (View image here).
What Are The Various Configurations Of Most Heavy Delivery Trucks?
Walk-In Trucks
At one time or another, we have all seen the common walk-in truck. Mainly associated with companies like DHL, and UPS, this medium to large truck is utilized for its utility in dropping off and picking up parcels at a location near you.
Moreover, they get their name due to the fact that the average person can walk inside the cargo compartment and grab parcels, move or load packages either through the driver compartment, or passenger door sides or via a rear rollup door. Because of their height, couriers can stack cargo high, making use of the extra storage that a standard pickup truck would not provide.
Box Trucks
Box trucks are also fairly common around Los Angeles County with names like U-Haul or Ryder emblazoned on the sides. Sometimes they are called cube trucks due to their square configuration that resembles a box. Also, sometimes you can walk inside, and at other times you must crouch depending on their varying sizes and cargo area height.
Moreover, the driver's compartment is totally separate from the cargo area in box trucks. Like many limousines, they often remain modified versions of production vehicles you or I could buy at an auto dealership. So they normally use the same engine and suspension systems of regular small and midsized truck makers. Again, these trucks are far harder to see out of than a passenger car. You must always be careful when operating in or around these herculean machines, especially during loading and unloading.
---
Big Rig Diesel Trucks
These are the big boys. The beasts can include low boys, gravel trucks, cement mixers, you name it. Commonly referenced by the DOT as a semi-tractor-trailer truck this vehicle configuration combines a tractor unit along with one, or several semi-trailers for the purposes of carrying road freight.
The way the trailer is mated with the tractor is by use of a hitch, also known in the trucking industry as a fifth-wheeler.
Depending on geography and industry type, the big rig is referenced as:
Tractor-trailer truck
Semi-tractor-trailer
Tractor-trailer truck
Eighteen-wheeler
Semi-trailer truck
Semi-tractor truck
Articulated truck
Transport truck
Transfer truck
Tractor-trailer
Tractor truck
Semi-tractor
Trailer truck
Single truck
Semi-trailer
Semi-truck
Tractor
Trailer
Lorry
Semi
Artic.
Mostly, large 18-wheelers are constantly taking things to and from places like the Port of Los Angeles, for example. So they drop off and pick up cargo from the docks and loading bays, where forklifts and other heavy machinery load and unload crates, pallets, and other items onto open and into closed trailers.
And this is when we see forklifts tipping over, pallets falling onto people's heads, or falling off the docks and exploding, wounding, or killing operators and bystanders. Next, the diesel rigs hitch up these trailers and transport the cargo to large warehouses and distribution areas, including train depots along the road arteries, where smaller vehicles from places like UPS, USPS, or Amazon carry it to their next destination.
When a trailer hitch fails, the rig can jackknife and cause the vehicle to hurl out of control into other vehicles and fixed objects. Of course, this is not the only way semis can kill or seriously injure people on the roads.
What Are The Heavy Truck Accident Statistics?
Fatal truck accidents are fairly common along the rural roads and Interstate highways in California. There are never exact numbers because not all accidents get reported in all areas of the country. But we do have samplings of at least 450,000 heavy truck traffic collision-related reports gathered by the FMCSA from police departments and law enforcement agencies all around the U.S.
And we also found some California-specific big rig truck accident data to satisfy your curiosity. What we found is that in 2017, there were 4,237 fatal collisions involving heavy trucks, making up a 1% portion of all trucking-related roadway collisions. We also discovered that 2017 saw 344,000 heavy truck accidents, or 23%, resulting in personal injuries.
Single-vehicle crashes rose to around:
20% of trucking fatalities
15% of all injury-related collisions
23% of all property damage claims.
Two Or More Vehicles – 63% of fatal crashes with big trucks involved two or more vehicles.
Rural Areas – Around 57% of all fatal large trucks wrecks took place in rural areas.
27% happened on Interstate highways.
13% happened on the more rural Interstate highways, totaling 35% of all fatal crashes.
Night Driving – 22% of all injury crashes, along with 20% of all property damage collisions associated with large trucks crop up during the dark, between the hours of 6:00 pm to 6:00 am in the morning.
Weekday Driving – Around 83% of fatal big rig truck accidents and 88% of nonfatal collisions in 2017 happened during Monday, Tuesday, Wednesday, Thursday, or Friday, excluding weekends.
Rollovers – Overturned trucks were listed as the first harmful event in a chain of events in at least 4% of all fatal big rig trucking collisions, comprising 3% of all nonfatal large truck collisions.
Work Zones – Nearly 30% of all large truck accident fatalities took place in work zones. Moreover, 12% of work zone injury-related collisions included at least one truck as part of the chain of parties.
California Trucking Deaths in 2017:

There were 233 deaths involving large trucks and multiple vehicles in the State of California.

Other Stats: Statistics related that there were 13.0 fatal semi-truck accidents per million people in the United States as of 2017. And this represents a 23% increase from just 10.6 per million as recently as 2010. Although the increase remains significant, it is not surprising and remains in line with the number of more delivery vehicles on the roads.
Third-Party Deaths – In 2017, 82% of truck accident fatalities were people not occupying the truck. (Source – FMCSA).
As can be seen, trucks are higher off the ground. So they can tip over easier. They can also lose control of their trailer and eject materials like bails of hay, logs, and event motor vehicles, not strapped down properly to the trailer for example. Yet, their occupants remain relatively safe inside the protection of the cab when compared to the smaller vehicles with which it shares the roads.
What Are The Main Types Of Delivery Vans?
A van is defined as a vehicle means covered vehicle that transports or carries goods and supplies. The name literally arose from the word caravan. Early historical records from England's mid-19th century, circa 1829 describe "van"" as covered wagons for the purpose of transporting goods. And now you can see why most vans are included in the "truck" categories above insofar as licensing and statistics. Most of all, vans are simply covered trucks.
What Are Cargo Vans?
Cargo vans are smaller than walk-in trucks, both in terms of height and length. They are more useful in areas where large trucks are too big to travel conveniently or when delivering a smaller volume of parcels. Some smaller or regional delivery services use cargo vans exclusively. Businesses that offer a product delivery service may also use a cargo van.
Cargo vans are produced by many major automakers, such as Ford and Chrysler, and sold to the public. A cargo van is a van designed to carry cargo, whereas a passenger van is a livery vehicle to carry both goods and passengers. So we won't rehash statistics here. Instead, we will cover a few things and move on to the meat of our report. Vans, like trucks, deliver dry goods, medical supplies, and secured loads.
But most of the time, a pickup truck has no locking cover over the cargo storage area. Usually, a tarp or tie-down system is used, and the items are exposed to the elements in an uncovered pickup truck. Basically, as with the various types of trucks, there is an industry race to build more efficient gas-powered cargo vans. Alternative and replacement fuels are the ultimate goals of all automakers, however.
Industry Technology And Cargo Vans
A Michigan-based electric truck startup Bollinger Motors, is readying its all-electric Deliver-E van for production in 2022. New tech startups and legacy automakers are competing for electric delivery van market share in the age of home delivery.
General Motors is developing an electric delivery van codenamed the "BV1." Moreover, they are slated for production in the latter portion of 2021. Even high-end car makers like Mercedes-Benz have vans out there. And so does Ford with its awesome 2020 Transit Cargo Van. This particular van is built to recognize the inherent blind spots of cargo vans.
Because of this, it included its Co-Pilot 360™ Technology to decrease blind spot accidents with a warning system of dangers like pedestrians and nearby threats. As a last resort, the technology will apply the vehicle's brakes in order to protect lives.
With its current fleet of thousands upon thousands of internal combustion-engine vans, Amazon is shifting gears. Now this delivery operation powerhouse is moving to 100,000 electric vans provided by EV startup Rivian. Another startup, UK-based Arrival, has investors like UPS and Hyundai. So it appears that they are all working on electric vans in tandem.
Enter The Autonomous Van?
The move is on to replace humans with machines. And one company, Waymo is leading the way. Currently, they have a joint project with Fiat Chrysler on a new design of self-driving commercial delivery vans. The powertrain is based upon FCA's Ram ProMaster model, so this should be exciting once they get past technical glitches.
What Are The Main Types Of Delivery Jeeps?
We have all seen the U.S. Postal Truck that looks like the old milkman jeep. Well, they are actually Jeeps, and some of them are from the olden days. In fact, as will be discussed, postal Jeeps and trucks are catching fire a lot lately as their fleet ages.
Jeeps are hardy, tough vehicles. So they are the perfect choice for the versatile roads a mail carrier can face. Hard-to-access locations are easily reached by Jeeps and similar all-terrain vehicles.
We often see them with the steering wheel on the wrong side of the vehicle. No, these are not from England. The U.S. Post office does this to make it easier to place and grab letters in and out of your mailbox. Jeeps work well in rural areas and in regions with unpredictable or harsh weather.
Although Jeeps are not as large as panel vans and their larger cargo truck brothers, they are helpful in the rapid delivery of small cargo, such as letters and packages in a specific geographic locale.
What About Express Delivery Vehicles?
There are also all kinds of express delivery vehicles to get in and out of locations quickly. Human-powered bicycles, motorcycles, and smaller electrical vehicles are all used to move cargo quickly. These vehicles are particularly important during high traffic and in dealing with special problems presented by dense cities.
Small zero-emission vans will soon likely par for the course for deliveries in cities, towns, holiday villages, and even hospitals. These vehicles will likely come in many versions and maintain licensing and permits for delivery inside the city or any part of its historical center.
Uber Eats Delivery Passenger Type Cars?
Uber Eats is an American online food ordering and delivery platform similar to regular Uber, except Uber is for human passengers. Here, Uber Eats was launched in 2014 for the purposes of delivering food to people's homes and work locations, from various restaurants. Could we be seeing an autonomous Uber Eats? Probably.
In the article "Next on California's roads: Autonomous pizza delivery trucks," author Liam Tung says that:
"California has said it will now allow companies to test light-duty autonomous delivery vehicles on the state's public roads. The State of California's Department of Motor Vehicles (DMV) announced the new regulations last week, which allows companies with a permit to operate autonomous delivery vehicles that weigh up to 10,001 pounds (4.54 tons)." (Source).
With the rise of autonomous delivery vehicles and the death of the shopping mall, we see a sea change in the local economy. Landlords are to be left with empty space, and consumers have nowhere to people watch and show off their latest specially delivered blue jeans or kicks.
Driverless Road Delivery Vehicles – Coming Soon?
While 65 companies have an active permit to test autonomous vehicles with a human safety driver, Waymo, and now Nuro, is the only companies allowed to operate driverless vehicles on California's public roads. Autonomous delivery startup Nuro has been granted a permit to begin driverless testing on California's public roads, paving the way for the company to roll out commercial operations throughout the state.
Nuro is legally allowed to place low-speed electric R2 delivery vehicles on public roads in sections of Santa Clara and San Mateo counties. And this is corroborated by the California Department of Motor Vehicles, the agency regulating autonomous testing for various vehicles in California.
Their driverless permit allows a speed limit of no more than 35 mph in good weather, covering Atherton, East Palo Alto, Los Altos Hills, Los Altos, Menlo Park, Mountain View, Palo Alto, Sunnyvale, and Woodside. The exemption allows the side-view mirror free vehicle on the roads near you. This exemption is different than what GM wants for its self-driving unit Cruise.
That vehicle is not a low-speed vehicle and GM is seeking other more difficult to obtain exemptions. (Source).
What About Cargo Trains And Ships?
Yes, definitely, planes, trains, and automobiles are what make this economy hum. Unlike cruise ships, cargo ships deliver containers across the ocean to places like the Port of Los Angeles. There, containers are loaded and unloaded.
Sometimes the port runs along train tracks, and these containers, often truck trailers, are loaded on to rail cars for delivery further inland to a distribution center. And there are major shipping accidents and involving wrongful death and serious injury due to ship and train accidents all over the world.
But trains and ships are vital to the world's shipping and receiving system. As noted above, there are many types of land delivery vehicles, including cars, trucks, and vans. Tractor-trailers and semi-trailers are used to transport most commercial goods between ports or production centers and distribution centers or retail outlets.
Cargo ships, trains, and cargo planes remain an essential link for all intercontinental deliveries. And this is why next, we will discuss the airborne delivery of parcels and other merchandise.
What About Distance Delivery Aircraft?
As noted above, the most common types of delivery vehicles are the ones we see in residential neighborhoods or at the liquor stores every day. And of course, we know that larger vehicles are used to deliver things between shipping hubs or for delivery directly to commercial customers that place larger orders.
Most people don't know that larger commercial parcel companies maintain large fleets of commercial aircraft to deliver packages around the world. And these come with their share of plane crashes and other problems with the environment, and with huge work comp claims.
Certain treaties and laws apply that can reduce payments to travel and cargo aircraft carrier victims.
These include:
Hague Protocol (1955
Tokyo Convention (1963)
Montreal No. 4 (1975)
Montreal Protocol No. 4 to Amend the Convention for the Unification of Certain Rules Relating to International Carriage by Air signed at Warsaw on 12 October 1929 as Amended by the Protocol done at The Hague on 28 September 1955, Montreal Convention (1999) (Convention for the Unification of Certain Rules for International Carriage by Air, Warsaw Convention (1929).)
But it appears that even these commercial pilots will be replaced by autonomous machines if the automated UAV trend keeps up.
Enter The Age Of The Flying Delivery Drones?
An unmanned aerial vehicle is a flying vehicle capable of being operated remotely or autonomously. The military uses them to surveil and kill targets. But what about a drone capable of delivering and picking up packages? No more worker's comp claims, no more dealing with employment law attorney, paying matching SSN, and no more employees showing up late or skipping work. Drones can solve it all! Or so it seems. UPS has begun testing a residential package delivery, using a drone they launched from the roof of a specialized drone delivery vehicle.
The delivery drone and launch truck were built by a newer company called Workhorse Group. Here, the test successfully and autonomously delivered a package to a house and flew back to the already moving launch vehicle. So while the truck's delivery driver was delivering more packages along the route, the aerial drone was able to come in and find the moving truck. "It's like something out of Star Wars," said Los Angeles personal injury attorney, Michael Ehline who worries about drones falling from the skies onto little kids and old people.
Ehline said:
"A drone that could weigh up to 50 or more pounds that only has a 30-minute flight time to carry a package weighing up to 10 pounds? What if there are heavy winds or bad weather, and the emergency chute fails? That is ten plus 50 pounds with velocity, speed, and gravity falling on a person or vehicle windshield from high in the sky, for example." -Michael Ehline, Attorney At Law.
Ehline is correct that even a 10-pound package without the drone falling from heights of 100 feet or more can easily kill a person. Just recently a Swiss delivery drone program was shut down after it fell from the sky when its emergency chute failed. Sound familiar? Swiss Post and Matternet have been using drones to make healthcare sector deliveries. But that may be over for now.
"A drone delivery program in Switzerland has been suspended indefinitely after one of the vehicles crashed just 50 yards away from a group of children. Frankfurter Allgemeine Zeitung reports (via IEEE Spectrum) that the 10-kg (22-pound) drone, capable of carrying up to 2-kg of cargo, encountered an issue during a flight in Zurich in May. Although the drone was equipped with an emergency parachute, it managed to cut the connecting cord during its emergency landing, resulting in an uncontrolled crash. Nobody was injured."
Meanwhile, in the US the FAA is considering new rules making it legal for commercial drones to fly over crowds of people during evening hours. Nothing could go wrong there, right?
And this is the second reported crash absorbed by the Swiss drone delivery program within a year. Back in January one of their U.S. collaboration-operated "Matternet" drones suffered an issue with its GPS navigation, forcing an emergency landing. The parachute worked, and no one was at risk for harm. Just remember that flying and falling objects are already the main cause of serious injuries and death in Los Angeles. So be on the lookout for the coming delivery drone accident attorneys at Ehline law to be handling more of these future cases.
Next, let's get back to the present and talk about the duties and requirements of living, breathing, human delivery companies, and their drivers. Then, we will get into the various types of courier companies and suing them for personal injuries.
What Are The Main Types Of Private And Public Delivery Carriers?
A carrier is a company like UPS or FEDEX, typically with its own delivery fleets. Let's learn more. There are different classifications of carriers as well.
For example, there are:
Full truckload ("FTL") carriers – A full truckload carrier is a trucking business that hires itself out for an entire trailer-load to individual purchasers. Examples of FTL carriers include Knight-Swift, J.B. Hunt, and Schneider National.
Less-than-truckload (LTL) carriers – An "LTL" carrier is one that normally combines freight from multiple clientele inside the trailer or storage container. FTL carriers are generally considered more efficient because there is no need for handling or breaking the seal on the container en route unless there is more than one stop along the way to the final drop point. Examples of LTL carriers include FedEx Freight, YRC Worldwide, Old Dominion Freight Line, XPO Logistics, Estes Express Lines, and UPS Freight. (Find more LTL carriers here).
Couriers – At the end of the delivery sausage machine is the common courier service. Money speaking, it's a giant. Moreover, this is the machine that has to squeeze vehicles and delivery people into the nooks and crannies of a dense town like L.A. So smaller vehicles may be utilized to get the job done due to lack of parking and loading docks for larger loads. Examples of private couriers in Los Angeles include UPS, FedEx Express, Purolator, OnTrac, Inc, TFI International, LaserShip Inc.
*USPS – What About Them?
An example of a quasi-private parcel delivery company includes the failing United States Postal Service (discussed in detail below). Although this article focuses more on package couriers, and freight deliveries around town, other common uses for trucks include transportation of things like portapotty and septic waste, building materials, and trash from building and construction demolition jobs. So how would you classify a septic removal service? FTL or LTL?
What Are Some Requirements Of Delivery Vehicle Drivers in L.A.?
With few exceptions, the more traditional delivery vehicle operators around Los Angeles drive small to midsized company cargo vans. There is always the specialty bicycle delivery service for last-minute legal documents needed for things like the durable power of attorney, wills, trust, and court filings. Some specialized delivery vehicles are operated by commercially licensed drivers, others are not. But drivers typically will be able to do basic stuff, like operate a company-issued, handheld smartphone or electronic device. And most delivery people must be able to push, lift, or pull items up to 50 pounds or more and are overwhelmingly male.
More women could meet the physical requirements, for example, if they considered taking bio pellets to develop male-like strength. These particular delivery people must be able to push and pull boxes, bags, and sacks above and below shoulder level. Distinguishing the more traditional UPS package delivery man, the modern food delivery person, such as pizza delivery people won't require the sheer physical strength that truckers and operators of other medium-sized, to large delivery vans and trucks will need.
What Are The Licensing Requirements for Drivers of Delivery Vans, Trucks, Distance Versus Local Drivers?
Local delivery truck driver job requirements vary by the size and weight of the truck. And a commercial driver's license or CDL is not always necessary. But for bigger vehicles, a CDL mainly is a mandate. California CDLs generally fall into three categories:
Class A
Class B
Class C.

Weight restrictions separate Class A from class B.
For example, if your local truck job requires operating a vehicle or towing weight that is over 10,000 pounds, you will need a Class A license. Class C licenses are for smaller vehicles, including passenger vans and some delivery trucks. It is likely that most truck jobs will require a CDL. (Insert chart here)
Must I Have A Medical Certificate?
Yes. To drive commercially in California, even intrastate drivers are subject to the same physical qualification regulations of their state, as well as any federal rules followed by their state. For vets with disabilities or other issues that can be cured with ADA compliance, many states grant disabled people waivers for some enumerated medical conditions. NOTE: FedEx, UPS, and DHL drivers usually do not leave the state but are subject to interstate regulations.
EAS Marines and Military Waivers?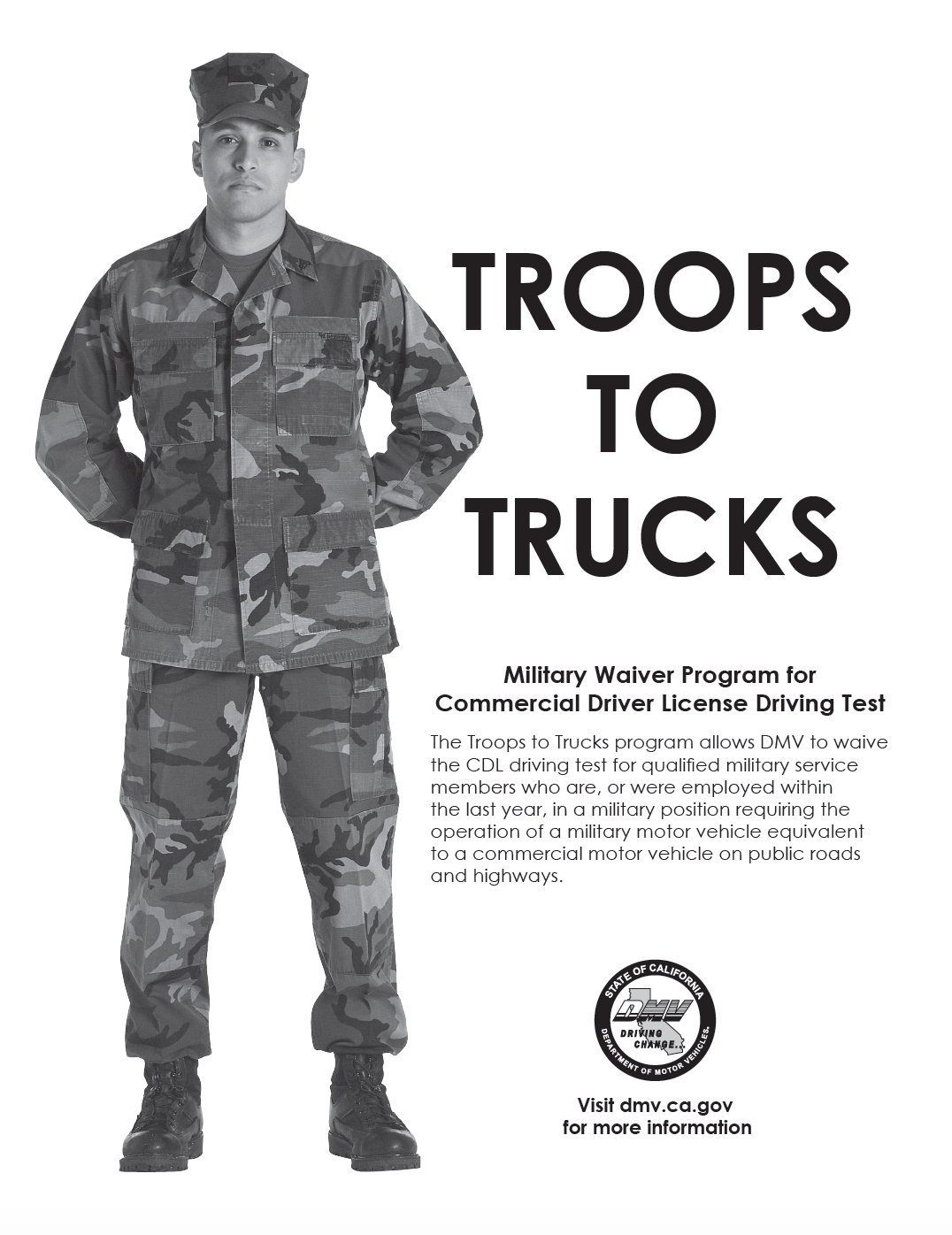 EAS is a term Marines use for the End of Active Service ("EAS"), which means they are at the conclusion of the period of active duty commitment. As far as we know, it remains the same for the United States Army, United States Air Force, US Navy, and US Coast Guard. The good news for you Motor T Marines is that there is a Military Waiver Program called the Troops to Trucks Program for the CDL driving test. In essence, the DMV can waive the CDL driving test entirely for qualified military service members who:
"…are, or were employed within the last year, in a military position requiring the operation of a military motor vehicle equivalent to a commercial motor vehicle on public roads and highways."
Because proficient coachmen are currently shortfall, it has become a major worry for most companies maintaining private fleets. The demand has bloated annual salaries out to $67,869 for a seasoned driver. As many happy drivers know, they are in demand, giving the private fleet courier truck driver one of the lowest industry turnover rates of 15.4%, well below most for-hire trucking companies.
Another advantage of hiring a former military is strict adherence to discipline and the ability to follow orders. We know for certain that with experience comes accident avoidance reactions that are muscle memory. So private companies should target military EAS to increase overall road safety and meet deadlines.
What Are Some Common Duties Of Vehicle Delivery Drivers?
One thing is clear; the automated robotics industry has been behind the campaign to raise minimum wages for years. Voters go for it, and by doing so, they are literally forcing themselves out of that Taco Bell or another entry-level job. For now, until artificial intelligence can replace retail cashiers and shippers, the traditional driver who can carry packages 50 pounds or less on a hand truck will be needed to get things to market without the use of AI.
What Should Delivery Companies Demand From Employees To Reduce Road Accident Risks?
Adhere to strict safety guidelines and quality standards both on and off the public or private roads
When needed or demanded from corporate, follow up on customer requests or challenges. Be capable of delivering a solution-oriented approach, and stay in touch with the customer, informing him or her of the delivery progress.
Utilize handheld technology when delivering customer parcels in order to manage the delivery progress. Be intelligent enough to take initiative when technical glitches arise in order to troubleshoot and resolve problems.
Maintain a clean, fueled, and mechanically sound delivery vehicle, and stay on top of all written maintenance logs, as required by the type of operating license.
Assist in training and helping others at loading docks, such as those at farms, vineyards, train stations, seaports, and airports.
Understanding how to read traffic, and roads, as well as reading of a hard, paper map, and not just land navigation using GPS is a great quality in a delivery driver. Prior military service is always a plus when it comes to delivery drivers.
Delivery vehicle drivers will have varying levels of skill, and professional licensing, depending upon the type of vehicle and company they work for. Although not all distribution drivers are classified as employees, the more exertion of control over the driver's schedules, breaks, and other job aspects, the less likely a court will consider the driver to be an independent contractor. In fact, this is why Uber and Lyft are facing huge legal challenges by their transmission drivers and many injured car accident victims.
Some delivery vehicles are equipped with freezers to keep items like beer, prime cuts of steak or seafood, and other perishable deliveries fresh and unspoiled. However, the use of smaller, privately owned delivery vehicles is on an uptick due to a large degree to the gig economy and COVID-19. So often, we see private passenger cars operated by Uber or Lyft drivers bringing people hot food from local eating establishments to homes and businesses. Most of us recognize these services such as "Uber Eats" as part of the delivery vehicle economy.
Typically, big rig trucks are also delivery vehicles. This article covers smaller drones, all the way to 18-wheelers and aircraft. The way the process in delivery works is that something is manufactured and then sent out for shipping. Sometimes the post office takes a package from you and it begins its journey on the first of many delivery vehicles until it arrives.
So, for example, a parcel may leave the local post office and head on a box truck in a luggage sack to LAX. There, smaller pushback tugs will tow the smaller lots of the items dropped at loading docks and distribution centers to and from aircraft and onto larger commercial vehicles or even trains.
What About Unsecured Or Improperly Fastened Load Accident Problems?
Delivery drivers who deliver strapped or tied-down truckloads must understand and be responsible for this tie-down procedure for safe carriage. Typically, the delivery driver and helpers at the loading area will assist the driver in loading and balancing the cargo.
Whether a small open truck or an enclosed cargo van, loads must be properly locked down to avoid shifting during vehicle movement and regular driving.
Various types of securing devices are employed for this procedure of securing cargo to a trailer, including:
Front-end structure
Clamps and latches
Synthetic Webbing
Webbing ratchet
Steel strapping
Synthetic rope
Stake pockets
Friction mat
Manila rope
Grab hooks
Hemp rope
Wire rope
Winches
Shackles
Blocking
D-rings
Binders
Bracing
Pocket
Chain.
What is a "tiedown"? A combination of securing devices forms an assembly that:
Attach or restrain cargo to a vehicle.
Becomes attached at anchor point(s).
Moreover, some tie-downs are attached to the cargo itself with binding chains, for example. That way, there is direct resistance to restrain and hold the cargo down from bouncing or other movements.
What Is A Delivery Vehicle Securement System?
A securement system is another method to secure a load to the vehicle's structure using securing devices, blocking, and bracing equipment.
A good loader and driver understands that articles of cargo must retain sufficient structural integrity to withstand loading, securement, and transportation forces. Failure to secure the load properly and to check for shifting and loosening during the trip can cost lives and create miles of backed-up traffic.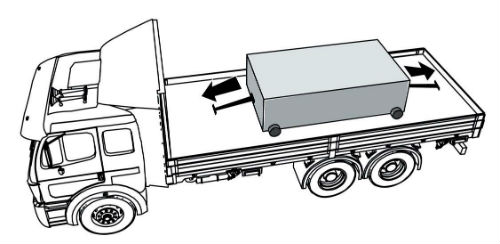 Because of this, drivers must understand how to secure packaged, unitized, and stacked articles on top of the other. A good driver can secure loads to floors, walls, decks, and other tiedown anchor points. Also, securing loads against bulkheads and headboards to stakes, posts, and other anchor points is part and parcel of making it happen for a safe load delivery.
Go here to learn more about cargo system stowage and securement on delivery vehicles. Below we address what types of damage and rights are available to tort victims, depending upon their status as a customer, crash victim, or employee. We also discuss delivery vehicle types, licensing, rules, drivers, companies, and tort claims victims, For a discussion on damages and procedures to follow after a breach of contract as an assignor or contracting party,.
Negotiating While Unrepresented And Sleeping On Your Rights – Is This A Valid Option?
No way! First, it is proven that parties retaining legal counsel get more money for their personal injury cases than people unrepresented by a lawyer. Insurers look at an unrepresented person as a gift from the gods. Adjusters are notorious for stringing people along until the case has little to no value. In essence, these professional taskmasters represented the insurance company's interests, not yours.
Moreover, they owe you no duty but to resolve the claim after a good-faith investigation. But once you hire Ehline Law, this takes away many of the delay tactics and excuses being used by the insurance company. Now we are aggressively handling the tedious, more nuanced parts of your case, forcing the insurance company to play ball instead of hiding the ball.
And that is only one way the attorneys at Ehline Law Firm Personal Injury Attorneys, APLC work tirelessly to get the victims money for their accidents. So keep on reading this article all about delivery accidents near you and where to find a personal injury attorney who knows how to handle these specific traffic-related cases.
Moreover, because of the recent increase in online shopping and food delivery, more and more delivery vehicles are flooding the roads, sharing the roads with other automobiles and motorcycles. So this means that larger parcel and delivery companies like Amazon Prime, UPS, FedEx, DHL, and even USPS are seeing an uptick in road trips and drops since the COVID scare of 2020.
And of course, we have the issue of communists and rioters trying to kill truckers-delivering their loads. Still, all in all, these companies deliver hundreds of thousands of thousands of packages daily all around the world.
More Road Portage Traffic Means More Collisions
Even with great driver's training and employment packages, the best of best parcel delivery companies are involved in their share of accidents near you. And adding to the turmoil of local Los Angeles traffic, many out of local area drivers still have to properly operate their vehicles and comply with commercial vehicle laws regarding stopping, loading, and unloading. What if the GPS fails? The delivery person will need to know how to use a hard map. They must discover the correct loading and drop-off point.
Moreover, effective drivers must get to their next nearest stop within strictly defined delivery deadlines. Also, there are bookkeeping matters and logbooks that some already fatigued drivers must stay on top of. They are under a lot of pressure to keep up with the high delivery demand.
California Code, Vehicle Code Section 17150 States:
"Every owner of a motor vehicle is liable and responsible for death or injury to person or property resulting from a negligent or wrongful act or omission in the operation of the motor vehicle, in the business of the owner or otherwise, by any person using or operating the same with the permission, express or implied, of the owner." (Source).
Because of the sheer scale of roads, delivery needs, and population, Los Angeles is one of the most likely cities to be injured in a delivery car, truck, or van accident. There are cases in which the accident results in serious injury or death. We discuss several key elements of such injuries below. First, we must understand California state law regarding the use of delivery vehicles and companies.
As a result, the company that operates the vehicle, along with manufacturers of defective parts or products, will ultimately be responsible to pay up in cases of their drivers being at fault in a road accident. A variety of cases show the liabilities of the underlying courier companies in similar cases.
What Are Some Training And Maintenance Issues?
Proper maintenance of the delivery vehicle is the responsibility of the vehicle or fleet owner. This means that regular repairs and inspections must take place. The trucking company is also responsible for training the driver and the entire shipping staff for proper safety. Anything necessary to tailgate safety, training on loading and unloading, general driver's training, and training unique to the vehicle being run by the driver.
Also, drivers need to understand their unique responsibility for remaining and helping those at the accident scene. Commercial drivers need to remain behind and help the police in their accident investigation, providing statements and filling out government-mandated trip sheets and accident reports with the correct agency.
What Are Some Parking And Loading/Unloading Advantages Available To Commercial Delivery Vehicles?
Unlike school buses, you don't have to stop when a truck does to look for kids. But you should. One advantage a commercial vehicle driver has over private conveyances is the legal ability to park their vehicles at commercial loading zones for longer periods than a passenger vehicle or motorcycle, for example.
In a dense city like L.A., you can see how nice it would be to park your small truck, or 18 wheeler in a designated space for at least 20 minutes to drop off or pick up your load during business hours, right? Below is the County law of Los Angeles, which provides additional guidance to delivery personnel.
Why Don't California Delivery Vehicles Seem To Get PARKING Tickets?
Los Angeles County Code of Ordinances § 15.64.020. ("Stopping, Standing and Parking.") Commercial loading zones.
"An operator shall not stop for any purpose other than loading or unloading between the hours of 7:00 a.m. and 6:00 p.m., on any day except Sunday, or at such time as the board may designate, in any place marked by the commissioner as provided in this section. Such stop shall not exceed three minutes for a passenger vehicle and shall not exceed 20 minutes for a commercial vehicle in any loading zone so marked by the commissioner in accordance with the California Vehicle Code. The commissioner shall so place signs or curb markings if the board finds traffic conditions are such to make loading feasible. Unless otherwise specified by the board, such loading zone shall not exceed 30 feet in length."
At least in California, delivery vehicles don't get tickets because they are NOT "parking." And I would imagine this is true for shippers and load brokers in most states.
California Vehicle Code Section 463 defines parking:
"Park or parking' shall mean the standing of a vehicle, whether occupied or not, otherwise than temporarily for the purpose of and while actually engaged in loading or unloading merchandise or passengers."
What UPS and FedEx trucks do is "stop."
"Stop" is defined in Vehicle Code Section 587:
"Stop or stopping' when prohibited shall mean any cessation of movement of a vehicle, whether occupied or not, except when necessary to avoid conflict with other traffic or in compliance with the direction of a police officer or official traffic control device or signal."
Normally, vehicles must stop within 18 inches of the curb.
But, again, this has no application to commercial vehicles when:
"reasonably necessary to accomplish the loading or unloading of merchandise or passengers . . . ." (SeeCalifornia Vehicle Code Section 22502(b)(1).)
Although double parking, or "double-stopping," if you prefer is prohibited:
"On the roadway side of any vehicle stopped, parked or standing at the curb or edge of a highway [Except school buses]." (California Vehicle Code Section 22500(h).) (Source).
However, many LEO in dense cities like New York or Los Angeles does realize that delivery people are there to do an important job, not meander around. And even if the meter maid does show up, the delivery truck is often off to the next destination point.
The issue is the driver must pay special attention to kids and other pedestrians while backing out, or merging back into traffic, as discussed above.
Can I Park My Passenger Automobile In A Commercial Space Also?
The answer is yes and no. Yes, you can STOP your private privately owned ("POV") passenger vehicle in a commercial curbside space for the purposes of loading and unloading, not to exceed three minutes. But NO, technically, you are not "
parked." Your POV only becomes parked and thus subject to fines or impoundment upon the expiration of three minutes' time. So look for chalk marks on your tires. The meter maid is out there raising money for more government employees to fleece even more of you. Get it?
How Can I Keep It Safe In A Commercial Parking Zone Or Area?
Sometimes larger delivery vehicles are forced to double park or park far away from their rally drop points. All of this activity during business hours lends itself to roadway accidents. Sometimes larger commercial rigs must park in church or other parking lots and loiter till they can get a parking space.
The primary delivery vehicles using a loading zone will be trucks. But trucks wider than automobiles and taller. So pedestrians may be able to see over or through a passenger car. But they won't always be able to see approaching traffic in the midst of trucks or vans, for example.
Of course, when delivering loads at loading docks and truck bays, other procedures for safety must be adhered to for safe loading and unloading. But the concept is the same. Be super alert at all times!
The military term to keep your head on a swivel aptly applies to drivers. Most of the time, if there is a collision, it is the passenger car driver's fault. Delivery drivers must constantly be looking at the locations of potential attractors and generators of pedestrian traffic.
Paths, especially implied, or informal paths that cross streets at midblock locations are always something to scan when pulling in or out of a parking space. Also, paying particular to specialty stores, like Boba or frozen yogurt outlets is key. These facilities tend to attract children.
"The University of Michigan Transportation Research Institute — a leader in truck-related crash research, says ATA — studied 8,309 fatal car-truck crashes to determine fault. 81 percent of the time, car drivers were assigned at fault, says the study, versus 27 percent for truck drivers." (Source).
But also pay particular attention where pedestrian dart-out accidents are common, and at locations where no sidewalk exists. And pay special attention when you sight distance at the intersection is obscured. Also, while navigating parking lots, some drivers may get confused as to what vehicle has the right-of-way.
Some of us have heard that police have no jurisdiction, or that parking lot accident are "no-fault." In other words, no one is at fault since it is on private land. WRONG. So first figure out the type of traffic lane you occupy. For smaller drivers, underground and stacked parking structures present additional problems discussed here.
What Are the Two Types Of Parking Lot Lanes?
Sometimes truckers may pull into private parking areas to rest or wait their turn at the curbside drop location. Mainly, private parking lots maintain two basic kinds of roads as follows:
Thoroughfares
Feeder lanes.
What Is A Parking Lot Thoroughfare?
A thoroughfare is generally a lane that exits to a street. These tend to be wider and are the main arteries of the parking lot.
What Is A Parking Lot Feeder Lane?
Feeder lanes, on the other hand, are smaller lanes that typically begin and end at the thoroughfares. Operators in thoroughfares typically have the right-of-way above vehicles departing feeder lanes. Keep in mind, that the other vehicle may be past its point of no return. So driving safely and with purpose can allow common sense to take over your senses.
Next, when driving through a thoroughfare or feeder you must yield the right-of-way before turning left or right. Yield to approaching foot and bicycle traffic as well. Be civil and courteous. As in normal street driving, drivers backing out or pulling out from parking spots must yield to those already driving along the pathway.
Imagine pulling your car out of your driveway in a residential area. You would yield, right? Same goes for parking spots. Vehicles in parking spaces never have right-of-way above those vehicles already in motion. Last but not least, vehicle operators must obey stop and yield signs, which always trump any questions of who had the right-of-way.
Assume you are in the street. The signs in parking lots have the same force and effect. Failure to obey posted signs in a parking lot may be evidence of negligence in a vehicular accident.
What Are Some Common Delivery Vehicle Parking Area Accidents?
One of the most common delivery vehicle accidents happens while pulling away from curbs into oncoming traffic, performing three-point turns, or some turning maneuvers. But parking lots are not immune to the negative effects of delivery vehicle mishaps either. The main cases we deal with happen when a driver is exiting or backing (or pulling) out of the parking space. Sometimes they can't see their blind spots and strike another stationary, moving vehicle. Most of the time, the person backing out is liable. But exceptions apply.
For example, if two vehicles were backing out at the same time and hit each other, it is said to be a wash. In other words, neither party takes anything due to their joint fault. Deliver vehicles are normally liable when they strike a legally parked vehicle. So for example liability attaches when someone backs into a parked car or strikes a cyclist with their vehicle's opened door.
Or what if the delivery truck did not judge proper distance and clipped some little kids on bicycles? No matter what, if a driver hits a parked car and drives away from the scene without making efforts to contact the vehicle's owner or assist an injured party, is considered a hit-and-run under California law.
What Are Some Tips To Avoid Delivery Parking Accidents?
As noted above, all people must exercise higher than-normal caution in commercial areas, and near schools. But here are some additional preventative steps all road users can take near L.A.'s busiest delivery drop off and pick up locations.
Drive slow and obey all posted speed limits.
Never cut across parking lots diagonally.
Always use hand or turn signal indicators to make your intentions known to others.
Rather than drive around to find a space close by, consider pulling farther away and using a spotter to get you the next available loading spot as the congestion dies down.
When legal back your delivery vehicle into parking spaces when practicable.
Park fully within the designated lines of the parking spot, and stay at least 12-18 inches away from the curb without hugging it. Remember that a vehicle extending too far out or to the side runs the risk of being clipped, causing great damage when the driver opens a door into traffic, for example.
Always look for pedestrians and small kids when reversing out of a spot. So so with slowness while scanning for any cars coming your way for backing out of nearby spots.
Never rely 100% on blind spot, and backup cameras. Use your mirrors and your head to point your eyes.
Always try and make eye contact with fellow motorists.
It's up to all road users and good citizens to avoid preventable roadway accidents. If you or someone you loved has become injured in a delivery vehicle accident involving a truck or van in a parking lot, pulling from a commercial curb, or on a Freeway, street, or avenue, Ehline Law Firm Personal Injury Attorneys, APLC may be able to assist you. Our goal is to recover the compensation necessary to treat your bodily and other injuries.
Our staff will also seek money to help you provide for your family and get used to your new lifestyle when you cannot labor and enjoy things you could before you were handicapped. Our delivery truck accident lawyers have the ability to hire the best life care planners, doctors, economists, accident reconstructionists, biomechanical experts, and more to prove your case. Doing all of this extra groundwork maximizes the overall personal injury case value.
Experts help us prove who is at fault beyond a reasonable degree of certainty. All of this helps a jury or adjuster assess the value of your case in a far more effective manner. Also, our attorneys have helped thousands of customers just like you and not just at recovering money for you.
Our expert staff can also assist you in locating medical care on a lien as well as other options to access. Let us put our resources to work for you, but first learn more about delivery trucks and how we will deal with this issue.
What Are The Various Classifications of Delivery Services?
Not all delivery companies use brown trucks that drop packages off. There are private and public fleets that deliver other types of heavier and different items. Some private manufacturers use their own in house delivery services rather than outsource to a company like UPS, for example.
Including its parent company, PepsiCo, Frito-Lay runs the second-largest private vehicle fleet in the U.S. Frito-Lay is also a front runner on green tech, as well as increasing overall fuel economy. (Source.). Although our focus is on smaller delivery vehicles here, this is by no means a small endeavor to cover.
The revenue brought in by courier services is simply staggering. Let's take a look below at the 2019 revenues and rankings of the top package and courier services.
What Are The Top North American Package/Courier Carriers By Revenues?
Rank 2019:
Company Revenue (000)
Purolator $1.9 billion
OnTrac Inc. $618 million
TFI International $5,178.9 million
LaserShip Inc. 435,000, est.
Dicom Canada 179,826
Spee-Dee Delivery Service 154,000
Transportes Pitic 88,900
Pace 59,000
Koch Cos. Inc. 37,080.
Data for carriers in this sector may have been updated since the original date of publication. And even some of the more powerful online stores like Click and Collect have their favorites when sending and receiving parcels your way.
The main North American carriers they use are:
*DHL. Although DHL makes far more revenue than the top U.S. freight couriers, since DHL is a non-American company, it is not permitted to make domestic freight delivery flights between U.S. airports. As a result, it uses DHL Express and other contractors for international, domestic deliveries in the U.S.
USPS.
UPS. (government lawsuit process nightmare.).
Purolator. Purolator Inc. is primarily a 91% Canadian owned courier controlled by Canada Post, and 7% owned by Rainmaker Investments Ltd., with 2% belonging to different smaller investors. The company was originally a U.S. based freight forwarder. Now it has a U.S. subsidiary providing United States/Canadian cross border logistics services and Headquartered in Jericho, New York. (See also Statista).
What Type Of Delivery Vehicle Accident Victim Am I?
There are many types of victims in a delivery accident case.
What Are Some Classifications of Freighting Vehicle Victims?
Other vehicle occupants and pedestrians. This could be a person standing at a crosswalk or loading zone, waiting for the signal to change, or someone driving their forklift, passenger car, or golf cart to their local business near a commercial zone. If the commercial vehicle operator is at fault, these victims are classified as personal injury plaintiffs.
Delivery drivers with third-party rights. First, even if the coachman is partially or fully at fault, that coachman has a third party claim against any person who's actions caused or contributed to the collision, or wreck.
Labor claims. Assuming the driver is an employee, he or she may also retain labor law claims (think Uber Eats and Lyft services).
Contract rights. Many victims assume the business will work with them to either honor the delivery contract or bailment agreement (in transport cases this typically means the bailor is liable for fraud or neglect in tort unless there was a loan enuring to his sole benefit) or pay for the consequences of other damages to their goods or merchandise from an accident or unreasonable shipping delay.
What Are Your Rights As A Driver Or Pedestrian?
Even if you were driving on behalf of a company, the accident may not be your fault. Your crash could be due to the negligence of the company that employs you. We've seen cases where the vehicle was not properly serviced. Or the driver not afforded the proper training. These companies have a special responsibility– especially in cases of delivery and livery.
Or if you are a pedestrian or other driver struck by a delivery vehicle, you have rights as well. Our team carefully reconstructs the causes of the accident. We file for police reports and work with experts to determine how it happened. We also don't let families down after the fact. Our team determines the true cost of your circumstances. This often includes the immediate costs of medical bills and loss of work. Our team also keeps one eye on the long term implications of your accident. This includes the long term medical and rehab costs, as well as the means of how to get there.
Our team is second to none. We put our decades of experience to work for you. The effects of a delivery accident are often far larger than that of other types of accidents. This often has to do with the size of the vehicle– much heavier and with much slower stopping time.
It's during times like this our team is here for every last detail in your case. Whether you were driving the delivery vehicle or not, our experience is here for you. Contact us for more info or to schedule your free, no-pressure consultation. We will come to you.
How Do I Prove Who Is Liable To Pay Me For My Delivery Vehicle Accident?
Well, that's easy. Just hire our superb injury attorneys. But in all seriousness, street and rail delivery vehicle mishaps are bound to happen on a regular basis. Above we saw some statistics to show people the numbers in terms of wrecks, and dollars made per mile. Risks versus benefits, all the way down to costs per driver to train, and type of vehicle best suited for dispatch to the location nearest your drop-off point are all considered.
And yes, room for negligence must be considered. And there must be sufficient money set aside for a large shipper to pay for bad transportation accidents resulting in mass casualties. If they are not self-insured, bonded, or otherwise exempt, the shipper will have insurance that needs to cover the tragedy. Sometimes an umbrella or excess policy, or even Lloyd's of London will become exposed to pay part of the benefit out in a claim.
But none-the-less, the parcel delivery company or even a third party can be on the hook for some pretty nasty injuries. We mustn't forget that thousands of delivery vehicles of all varying types are constantly conducting active operations seven days per week. For example, it got so bad at LAX that Uber, Lyft, and even local taxis were relegated to a pick-up area with curbside pick-up abolished.
All of this extra delivery vehicle traffic contributes to and causes more traffic accidents. Because of so many variables in vehicle types and company sizes, there are many potentially liable parties, both criminally and civilly. Below we will discuss some of the civil ramifications of portage vehicle negligence.
Let's take a look at who can be liable in a delivery vehicle accident:
The delivery vehicle driver and his or her boss. Whether or not a delivery vehicle driver can be liable for an accident relates directly to his qualifications as an astute driver. If the driver is negligent the driver and his employer can be held legally liable to pay you for your injuries. Some companies will try and say the driver is not their employee, and to deal with him. But just because they say he was an independent contractor doesn't make it so. Uber and Lyft just learned this the hard way. Most of all, none of this is significant unless hundreds of thousands of dollars or more are owed you for your injuries. So our advice is to never settle the case in a claim until a local attorney near you can look at the file and negotiate a fair settlement groundwork. Once the compensation amounts are deemed fair, we may recommend avoiding trial at a courthouse near you. The employer is on the hook as long as there was no frolic or detour and the employee was acting within the normal course and scope of employment.
A Third-party. Another person's actions or negligence can come into play to add to or contribute to an accident. Sometimes the manufacturer of a defective part like a bad tire or axle may have played a role in a road collision on a local freeway. But a governmental body like Caltrans could have left a nail in the road, blown out a motorcycle tire, and killed the rider or laying him or her up at a hospital near me. As your local wrongful death attorneys, we would be rushing to tell you not to speak to anyone and lay low while we handle your government claim with the Los Angeles City Clerk nearest the accident scene. Any government or non-government entity that caused or contributed to your mishap is potentially liable to pay their fair share for the accident, whether in court or by settling.
Schedule a Free Consultation With Superior Delivery Vehicle Accident Attorneys in Los Angeles
As discussed in the above ultimate guide to delivery vehicle accidents in California, each company may have different procedures as to how and when you can sue. For example, what if I wanted to sue the local post office? For one, even though the failing USPS is quasi-private, you must use a set of complex federal guidelines in order to claim against and sue them. These rules for suing the USPS are discussed in more detail here on our USPS accident page, in our discussion on compensation and reimbursement.
For more information or to receive a free legal consultation from a delivery van or truck accident attorney, contact our superior, compassionate staff of legal warriors now at (213) 596-9642.
Works Cited:
"Amazon is creating a futuristic fleet of 100,000 electric delivery vans, with Alexa and routing software built-in — see what they'll look like" – https://www.businessinsider.com/amazon-creating-fleet-of-electric-delivery-vehicles-rivian-2020-2
Michael Ehline is an inactive U.S. Marine and world-famous legal historian. Michael helped draft the Cruise Ship Safety Act and has won some of U.S. history's largest motorcycle accident settlements. Together with his legal team, Michael and the Ehline Law Firm collect damages on behalf of clients.
We pride ourselves on being available to answer your most pressing and difficult questions 24/7. We are proud sponsors of the Paul Ehline Memorial Motorcycle Ride and a Service Disabled Veteran Operated Business. (SDVOB.) We are ready to fight.