If we don't win, you don't pay.
Speak to the Attorney.
Born to serve.
633 W 5th Street #2890
Los Angeles, CA 90071
(213) 596-9642.
2323 S. Voss Rd, Suite 244
Houston, TX 77057
(832) 592-1260.
Date Modified: August 17, 2023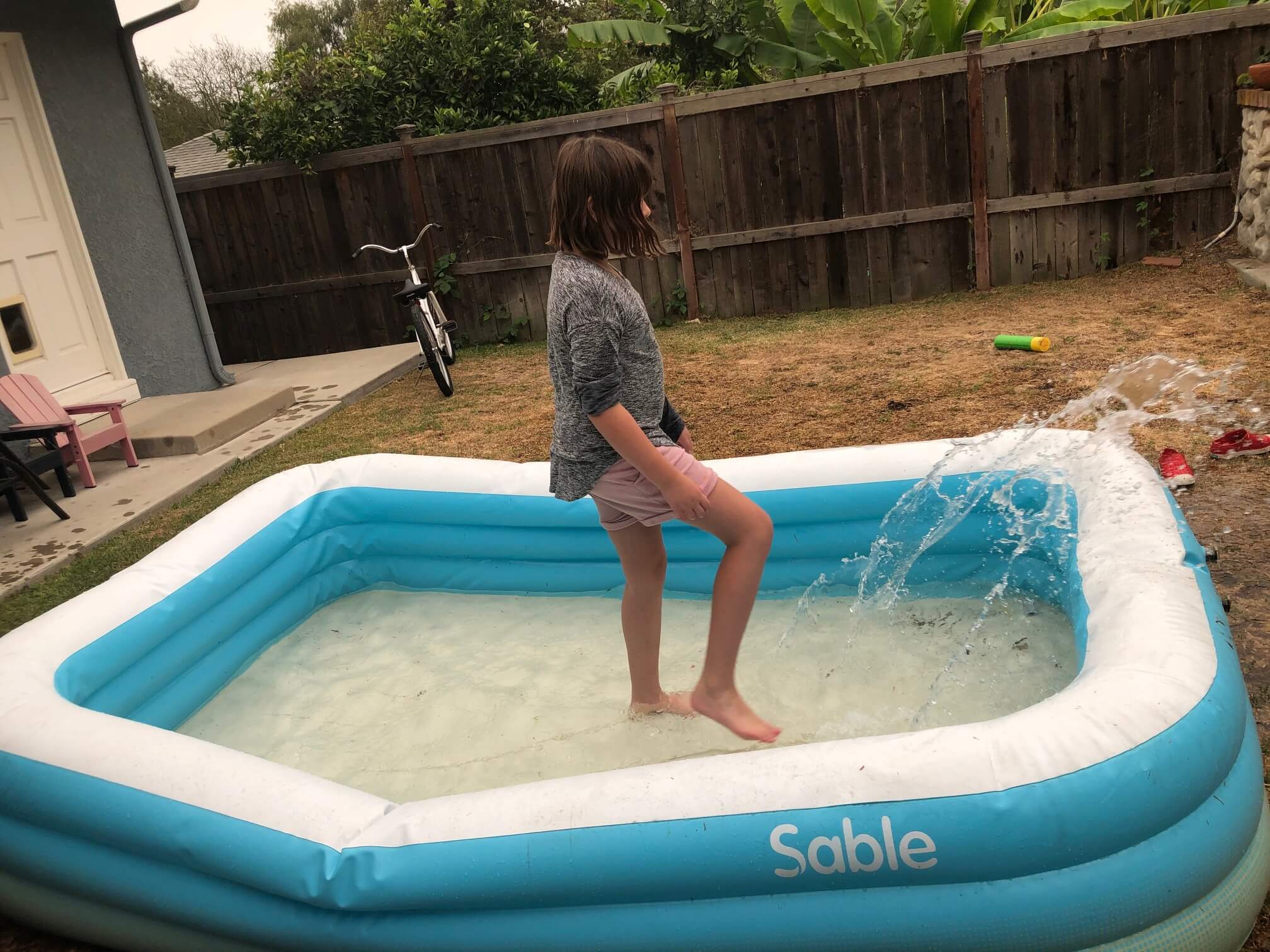 Do you need a swimming pool accident lawyer to help you recover maximum compensation against those legally responsible for an accident?
Ehline Law Firm Can Provide an Experienced Los Angeles Swimming Pool Accident Attorney
Drowning accident hazards are always present when dipping in a swimming pool. Annually, over ten percent of the approximately 10,000 spinal cord injuries in the U.S. are from things like slips and falls on wet pool decks. It could even be a defective or poorly maintained swim lift as the culprit.
This is why it's in your best interest to keep all the essential insights in mind and be aware of the evidence involving serious injury risks versus the benefit of pools. Serious injuries from swimming pool drowning incidents often occur in private and public pool settings. A form of negligence called strict liability or negligence per se may apply when holding wrongdoers accountable for a swimming pool accident. Liability may apply when a defendant violates a "reasonable person" standard or statutory law meant to safeguard children at pools.
In California, many local government agencies have passed legislation requiring the safe construction and maintenance of a swimming pool, including safety fence barricades, safety signs, and other reasonable precautions to keep children from drowning in a tragic accident. Our Southern California trial lawyers make sure private parties and government entities are held liable under many legal theories for violating the legal rights of families to stay safe at pools.
We Win Big
We have recovered over $150 Million in verdicts and settlements on behalf of accident victims. Victims are our top priority once we have formed an attorney-client relationship over safety issues and other events surrounding these complex legal issues. Are you a swimmer, ready to go after the negligent party or manufacturer who built defective products like a poor life vest? Our law offices will handle the entire process for our clients who swim, including adults suffering long-term pain and unable to work.
Some of the known dangerous Los Angeles area drowning locations include:
Slips and falls on wet pool surfaces
Failing to wear a life-jacket
Amusement Centers
Apartment complexes
Stuck in a deep drain
Swimming school
Cruise ships
Health clubs
Water parks
Water slides
A Hot Spa
Motels
Inns.
In many cases, avoiding extremely dangerous swimming pool drowning depends on the property owner, who could even be friends. When pool owners fail to do what they're supposed to, like clean up slippery debris, swimmers can use premises liability to hold them accountable for suffering and bills under California law if they fall or drown improperly.
Whether you're dealing with residential swimming pools or a public pool, the absence of a secure pool cover, working gates, or a lifeguard can all be grounds for a Los Angeles, CA, swimming pool accident case. Chemical burns from chlorine are also a leading cause of property damage and injury hazards, according to the Centers for Disease Control (CDC.)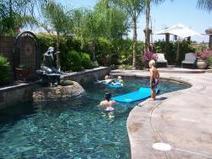 The outstanding complement of personal injury attorneys at Ehline Law Firm stands ready to assist you whether medical bills, wrongful death, damage from pool chemicals, or other swimming pool injuries are at play in the community. Today, let us help you deal with panic, prevention, and damage recovery against negligent neighbors or a government entity! We will zealously fight and win against the at-fault party till the final victory over the hazardous tragedy in Newport Beach, all the way to Fresno County, CA, on behalf of the hurt person or other hazard faced by the victim.
Why Allowing A Well-regarded Los Angeles Swimming Pool Attorney to Handle Your Claim Is a Great Idea
A swimming pool injury will likely lead to medical expenses and emotional after-effects, no matter the location. Things get even worse if a wrongful death situation is involved and you hesitate to hire a lawyer to sue the parties with responsibility. It would help if you found a nearby lawyer's office with the competence to sue negligent pool owners. Consult a team who will interview witnesses right away on behalf of the victim or other guests in the wake of the events causing the harm.
Why should you suffer financially and emotionally because a property owner didn't do what was right?
Michael Ehline, our lead attorney and former Marine, is tenacious and will not give up
Ehline Law is AVVO recognized
If reputation is a concern, the law firm is BBB "A-Rated."
Our team members have handled many swimming pool accident cases in the past, which means we know what it takes to make a negligent pool owner pay for damages you and your younger kids suffer. Our business is winning cases. Your job is the management of your time so you can heal, get treated, and make follow-up doctor's appointments.
Why Not Allow Us to Support Victims of Swimming Pool Accidents to Get the Compensation They Deserve?
After a swimming pool accident, the client must file a claim to request and collect a monetary damages settlement from negligent property owners. Los Angeles swimming pool law will only come to your aid if you can prove the pool owners failed to act with reasonable care. This is where pool accident attorneys are essential to protect injured visitors. It would help to have unwavering support backed by sound formal legal advice.
The firm will also compile the required research to prove that the property owner did not secure the area, train adequate personnel, or present the required signage. Sadly, these Los Angeles swimming pool accident cases often involve minors. If they pass away, it's a difficult loss for the family. On the other hand, they may survive and suffer permanent effects from injuries such as brain damage. Either way, if someone drowns in a residential or public pool, we make sure the victims are compensated with money to settle their claim, or we go to trial. Simple as that.
Are The CDC's Drowning Accident Rate Statistics for Children a Cause for Concern?
We certainly think so. Life loss is higher with missing young ones sinking below the water's surface. Children aged under 16 account for 25% of all drowning deaths in swimming pools annually. About 350 of them are five and under. While auto accidents account for the most significant proportion of deaths for kids five and under, swimming accidents are second, with many broken bones and head injuries being a factor.
According to the U.S. Consumer Product Safety Commission (CPSC), many drowning accidents occur annually between Memorial Day and Labor Day.
During this period in 2017:
163 children under the age of 15 drowned
112 children under the age of 5 drowned
Fourteen of these drownings involved fatalities.
What Are The Typical Accident Risks of Swimming Pools to Children?
It's essential to consider what swimming accident risks may mean, considering that pools are often seen as a relaxation spot in Los Angeles and other parts of California. An open, unlocked security gate or inadequate fencing can be deemed an attractive nuisance to a child. Premises liability case fundamentals crop up here as the presence of the pool implies the need for protective measures. After all, falls and drowning injuries are possible.
What if You Were Told That 20% of Daily Swimming Pool Deaths By Drowning Were Children?
It's true, and it's on the rise. Parents often get pools set up in Los Angeles and beyond for their kids to enjoy. What better place to provide swimming lessons than at home, right? Sadly, according to CDC reports, an average of 10 people drown daily and 20% of them are children. Those between 1 and 5 years old are at the highest risk of drowning.
The following are some of the typical causes of pool injuries and wrongful deaths in Southern California:
Inadequate warning signs describing depth or dangers
Inadequate lifesaving equipment
Incompetent lifeguards or lack of lifeguards
Dangerous pool equipment (diving boards, slides, and rides.).
Lack of supervision
Inadequate lighting in and out of the pool
Electric shock from faulty in-pool lighting
Unsafe chemical levels cause deadly allergic reactions.
If you suspect that your injury or death was from one of the above reasons, reach out to a skilled lawyer to handle your severe injury or wrongful death claim. Los Angeles, in particular, remains a big cause for concern considering the proportion of swimming pools present.
Your home may have a swimming pool, and even if it doesn't, your child may visit a neighbor who does have one set up but conducts negligent supervision, leading to a near drowning or death incident.
Our highly rated Los Angeles personal injury lawyers can help determine liability and get you paid. Whether it's a car accident or drowning, our legal representation makes the difference in determining liability when defendants fail to take adequate safety precautions.
Parents! Swimming Pools Pose an Even Bigger Risk When You're Intoxicated in the Pool Area!
Remember that alcohol has the unfortunate effect of slowing down your stimulus reaction time, whether at public pools or in a private residence. Of course, this means it becomes much easier for drowning to be at play. On the other hand, rescuing drowning victims could be difficult. Imagine that your child is drowning because of uncovered pool drains, and you're not able to help because you were impaired. When a deadly injury occurs, you are the one who should bring a wrongful death lawsuit against yourself when negligence leads to such a catastrophic injury.
A Lifeguard Being Present Can Greatly Reduce The Likelihood of Swimming Pool Drownings
Having a trained lifeguard on duty is not always realistic whenever swimming happens. However, you'd be surprised to find out the extent to which you can reduce drowning risk with introductory safety courses.
This is even more important if you have entertaining additions to the pool. For example, while kids may enjoy jumping off things, you don't want diving board accidents to land them in hospital emergency rooms.
Pool Users, Please Avoid Unsafe Apparatuses
Remember that pool accidents are not limited to a few unlucky and unlikely occurrences. History will tell you that just about any element of the pool that's not up to code can be the catalyst for a terrible accident.
Suction devices, for example, could end up causing a family member of yours to drown or get seriously injured.
Pool Owners, Premises Liability Demands Proper Maintenance
Pool maintenance is non-negotiable. Apart from ensuring both in-ground pools and their unmounted counterparts are clean, you also want to make sure that they're swimming-ready.
Swimming Pool Injuries Can Happen at Any Time! Be Prepared!
You can hear that a pool accident occurred at any time. Once these bodies of water are involved, you must be in a state of almost consistent awareness since you want to be able to respond to prevent things from going south. One of the best things you can do to this end is to ensure you have at least basic first-aid training. Additionally, you want to have a first aid kit on hand.
That way, you're ready to quickly administer medical attention to whoever may need it. Having training in CPR or a comparable technique is a good start. Sometimes, a premises liability claim against an insurance company after a pool accident is only successful because one was trained to respond to the situation.
Prevent Accidents By Ensuring There's Constant Supervision
One of the reasons unintentional drowning occurs in children is that they're not yet in tune with what may pose a danger to them and what may not. For example, they may not necessarily see anything wrong with running around and playing along a slippery poolside.
There should be no reason that children aren't supervised as they enjoy their aquatic playtime. If you fail to pay adequate attention to the child, an injury may be imminent.
Why Is Our Lead Attorney So Thorough in Warning Users of Public and Private Pools About the Dangers of Drowning?
Our lead personal injury attorney, Michael Ehline, ultimately wants one simple thing: for all pools and jacuzzis to be safely enjoyed by all who wish to use them. Unfortunately, he is still far from that dream if current statistics are anything to go by.
As of 2000, the emergency care units across various hospitals have had to treat 2,600 children for injuries associated with drowning incidents. Some of the after-effects include brain injury, contusions, and broken bones.
What Do Swimming Pool Injury Nerve Damage Statistics Look Like?
People often assume that drowning incidents are synonymous with death. While fatalities can certainly occur, many children live through the ordeal, but they are forced to live with the negative effects of their injuries.
Statistics show that no less than 5,000 children suffered permanent injuries from diving accidents or other drowning incidents. Nerve damage is among the most prevalent effects. Unfortunately, it requires any combination of hospitalization, specialist visits, nursing, etc., all of which put average families in financially tough spots.
Backyard hot tubs, spas, and primary swimming pools account for most drownings. California state law mandates the fencing of areas containing these structures. You would do well to remember that these stipulations are a baseline and not a best-case scenario. The "reasonable care" principle requires property owners to keep people safe.
City and County Safety Regulations You Want to Remember as a Swimming Pool Owner
Some of these are as follows:
Latches
Safety code standard-based gates and buildings
Fences that are 5 ft or higher.
Additionally, if you own a hot tub or jacuzzi, you should reasonably have the following:
Closed circuit camera systems
Infra-red motion detectors
Snug pool covers that keep children safe from sinking under them.
How Emotions Play into Non-represented Parties Losing Cases Surrounding Swimming Pool Accidents
People who want to represent themselves in personal injury claims need to understand how intricate these matters are. Negligent parties who want to avoid paying you, disingenuous insurance companies, and the court system are all potential obstacles. Objectivity is key, and your stake in the matter will likely cause your emotions to take over.
In any case, only competent lawyers consider the statute of limitations while assisting you with financial aid for your medical bills and covering the accident scene reconstruction costs. Let our experienced lawyers handle every step of the claim properly. We aim to hold responsible parties accountable and help you claim what you deserve.
Don't wait to initiate your free case evaluation. Los Angeles' clients trust Michael Ehline because of his vast experience and the fact that he has the best case study methodology. Additionally, he has a wealth of legal and medical knowledge, which are both tremendous assets.
What Are You Waiting on to Schedule a Free Consultation with One of the Best Los Angeles Swimming Pool Accident Lawyers?
The greater LA area is filled with potential drowning hazards. Water parks, pools, beaches, and Hurricane Harbor come to mind. It gets even worse when summer crowds start to flock to these areas. We can capitalize on the LA County Court System and immediately begin to press those responsible for keeping pools safe. Don't even allow minutes to pass before calling us.
Doesn't having a dedicated and competent attorney sound beneficial to the situation? We know we can't replace a loved one, but we can get you justice. For a free consultation with no pressure, call us at (213) 596-9642.
Michael Ehline is an inactive U.S. Marine and world-famous legal historian. Michael helped draft the Cruise Ship Safety Act and has won some of U.S. history's largest motorcycle accident settlements. Together with his legal team, Michael and the Ehline Law Firm collect damages on behalf of clients.
We pride ourselves on being available to answer your most pressing and difficult questions 24/7. We are proud sponsors of the Paul Ehline Memorial Motorcycle Ride and a Service Disabled Veteran Operated Business. (SDVOB.) We are ready to fight.