Admiralty Maritime Law Attorney
---
Call Today: (213) 596-9642
---
Legal advisers from other states often refer their clients–who were injured on vacation aboard a ship– to our law firm. Mostly, this is because of our specialized expertise in admiralty and maritime law. So are you also searching for experienced local legal eagles? If so, the California Ehline Law Firm has the legal skills you seek.
Admiralty and Maritime law, deals among other things, with the law of the sea, including crimes on navigable waters throughout the world.
Table Contents:
What Is Admiralty Maritime Law?
Admiralty law or maritime law is the distinct body of law (both substantive and procedural) governing navigation and shipping.
Topics associated with this field in legal reference works may include: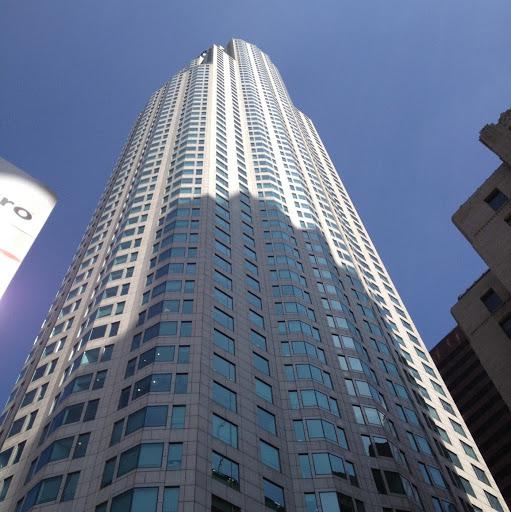 shipping
navigation
waters
commerce
seamen
towage
wharves
piers, and docks
insurance
maritime liens
canals; and,
recreation.
Piracy (ship hijacking) is also an aspect of admiralty. (Source). The Ehline Law Firm has experienced maritime attorneys. And our sole focus is representing the injured crew, passengers, and outsiders. But we only help those hurt in maritime accidents or people distressed by maritime activity or disputes.

In any event, this is a rather vague description of what we do for clients. The intangibles we bring are part of what makes us unique.
Why Is Our Focus On Admiralty Maritime Law?
Our California maritime attorneys can help anyone injured at sea. This means we help in coastal waterways and inland waters. This includes the largest sized boat, or the personal canoe or kayak. So when an upheaval or fatal loss occurs, we at Ehline Law Firm are here to help.
When maritime laws are involved few clients understand these laws, and there are just as few lawyers that realize the laws of civil litigation change when it means the maritime law.
One of the principals that guide the jurisdiction decision is whether maritime laws apply. And this can make a significant difference in a negligence or contract claim. In any event, our past clients know how maritime law can protect injured victims.
How Does the Hurt Merchant Mariner (Jones Act) Help You?
The merchant seaman injured in a mishap at full sail might know about the Jones Act. This is a maritime law that gives a sea-related injury special treatment under federal maritime law. In many cases, it applies to the personal watercraft plaintiff.
Examples include a water maker incorrectly placed on California waters and rivers. In other words, maritime jurisdiction and liability can benefit clients.
What Are Cure Claims and Maintenance Claims?
Injured seamen are entitled to cure and maintenance from their employers when they get injured or become ill aboard the ship or in a sea-related mishap.
And this is the "seaman's right." Also, it should not end in a maritime law dispute. Plus, there are many seamen with difficulties collecting primary benefits. Most of all, they never get what they could without the experience of a maritime attorney.
When injured or ill during the service of a vessel while on duty, get a lawyer fast So call the cure and maintenance attorneys at Ehline Law firm now at (213) 596-9642.
Ehline Law Firm Fights to collect:
Medical treatment includes hospitalization, medication, medical equipment such as wheelchairs, crutches or prostheses, and therapeutically equipment.
Physical therapy, rehabilitation, and convalescent care.
Maintenance payments that include a reasonable allowance for daily living. Included are food and shelter.
Legal fee compensation for costs in cases where the benefits have been wrongfully delayed or denied.
Why is The Employer's Choice of a Doctor Irrelevant?
The injured seaman isn't required to use the employer selected physician. The wounded or ill seamen and not the insurance company can also select the treating physician of their choice.
How Does This Affect California Commercial Fisherman?
Commercial fishing remains one of the most dangerous industries. This remains true even with the advances in technology. In some cases, a greater danger exists in that industry than in earlier years Because of more demands, short seasons, long hours, and shrinking species dangers grow.
In other words, this can place extra demands on the commercial tuna skippers, crabbers, or ground fishing operations. No doubt, this causes longer work hours for employees.
This leads to major injuries from a lack of perfect equipment. Plus, it leads to fatigue. And that can lead to accidents or deaths in the Pacific fishing industry.
>Ehline Law Firm helps sea workers like fisherman and:
Captain or deckhand injuries and death.
Merchant marine injuries and accidents.
Process and fisheries employee injuries.
The Jones Act covers tragic events onboard, whether you are a captain, processor, engineer, or deckhand at the time of the incident.
How Can Ehline Law Firm Help With Claims For Longshoremen and Harbor Workers?
Longshoremen, harbor or dock workers that have been physically mangled or disabled in an on the job event, on the California waterfront, need to contact an experienced longshoremen attorney.
The federal Longshore and Harbor Workers Compensation Act protects the person that is injured, this also includes stevedores, crane operators, longshore checkers, and others that work in the industry.
This act entitles the worker to recover their medical costs and to receive two-quarters of the weekly pay they made until their injury. This federal act also applies to some gas or oil rig employees that work from fixed offshore platforms.
What About Longshoreman's Claims?
The benefits of the federal Longshore and Harbor Workers Compensation Act, whether the employer was negligent or not, but the payments will be much less than what would be recovered by holding the employer negligent. The Longshore and Harbor
Workers Compensation Act bars the injured worker from suing the employer for negligence, but it does permit the employee to bring suit against a third party, such as an equipment manufacturer or shipowner. This claim would be filed under the general maritime law or state negligence laws.
What are the Various Types of Injuries at Sea?
There are other resultant, physically poor conditions, that might fall under these laws for employees that are not directly on the water, like the forklift driver that stacks cargo pallets.
These pallets could have been stacked incorrectly, handled carelessly, or repacked at sea causing injury to the forklift driver, which could result in a claim against the owner of the vessel.
Why Does Maritime Law Entitle You to Cure and Maintenance Payments?
The injured seaman is owed the cure and maintenance payment benefits under the maritime law and the Jones Act. This should be from the time they were injured and until they have fully recovered, unless there is a permanent disability, then until they have recovered as much as possible.
What About Overtime Seaman's Pay?
The federal maritime law provides seamen with a preferred status for payment of wages and when there is a pay dispute for unpaid wages or overtime. The experienced maritime practitioner can impose the claim for unpaid wages.
In fact, this is done by arresting vessels, even when in distant ports, and enforcing maritime liens. The seaman, due to maritime law, holds a higher claim than the bank that holds purchase money security interest in the vessel!
The rules are different for the unpaid wage claim for the various classes of seamen under the statutes.
These include:
Seamen under the Jones Act that work within the state, this includes pilots, tug operators, mates, barge workers, and workers in harbor craft
Fishing crews and commercial fishermen working on particular vessels
Mariners that sail between ports in the United States
Merchant mariners and seamen on international voyages
In some cases, it is possible the seamen working as pilots, tug operators, mates, barge workers and harbor craft workers will need to enforce their claim for unpaid wages in a state court. The claim in state courts will be under the state's wage and hour's laws. So this includes overtime wages and maximum work hours. The other classes will likely fall under the federal maritime wage laws.
How Do Maritime Law Lawyers Assist Personal Injury Victims?
Admiralty law covers things like cruise ship tragedies. But it does not subsume other laws. There are usually many other local, federal, and state laws. In fact, these may relate specifically to injuries at sea from negligence, as well as other mishaps, such as oil spills.
How Exactly is Admiralty Law Applied?
Under admiralty, the law of the ship's flag determines the venue and laws that apply to the parties. So a sea vessel flying the African flag in the Gulf of Mexico, for example, would be subject to African admiralty jurisdiction.
Most sea vessels are actually registered in foreign countries. Many of these vessels unfurl foreign flags. So this means the country the ship is registered in may have laws covering the vessel as well. As a matter of fact, these laws might be better for the injured passenger than U.S. laws.
Port of Departure May Determine Applicable Laws.
A ship that has its port of departure in Los Angeles, California may be covered under the laws of the state of California, and the laws of the United States.
It may also be covered under the laws of the country of the foreign flag the ship flies, as well as international treaties between the U.S. and the other. Our local law firm has the knowledge to litigate claims from foreign ports of call, and domestic ports of call, such as a Carnival ship.
You may need to bring claims against the U.S. under the Suits in Admiralty Act, or Public Vessels Act. Our local California law firm will sue whatever country is responsible for your oceanic injuries, including faraway countries like the Bahamas for example. An experienced admiralty law attorney may solve these problems quickly.
Come to our safe harbor . .
We are expert in admiralty and maritime law and can provide you with the legal representation you need to recover damages for the negligence of an ocean liner. Or hire us for boating injuries or other calamities that occur in the ocean, lakes, or rivers. Many horrible things happen on ships to weary travelers and employees. And all that necessitates a strong champion in court.
What About Other Less Well Known Claims?
Many ways exist to prevent shipboard injuries. Dangerous conditions on the vessel can result in injury such as a slip and fall on a wet deck. A passenger may contract food poisoning or be assaulted by another passenger. Excessive speed may cause a vessel to capsize or to ram jagged rocks, or another ocean liner.
A boat may be overloaded, causing it to become swamped. So this could end up resulting in death or serious bodily harm to a seaman or passenger.
In addition, mishaps involving boats and people in the water–such as swimmers, scuba divers, or water skiers–are altogether too common occurrence. Mainly they happen because of the careless or reckless operation of an ocean-going vessel by a boat captain.
Can You Make Claims Against The Govt for At Sea Injuries?
Certain types of personal injury cases allow lawsuits against government agencies. An example includes the case of a U.S. Navy Submarine. Readers may recall the incident of the U.S. sub sinking a Japanese boat off of Hawaii.
But this type of legal suit takes an experienced jurist to file a claim. Going after a government agency means knowing the Public Vessels Act. So not just any lawyer will do.
Is It True Even the Government Can Be a Liable Party?
There are cases that allow a victim to hold the federal government liable; this can include tragic situations, such as when a boat or vessel is struck by a Coast Guard vessel. In a case such as this, a suit could be brought against the federal government for the negligent rescue with the Admiralty Act.
The case of a boat striking an unmarked underwater obstacle may not seem as clear, but it can also be a government agency since it is the Army Corps of Engineers is responsible for maintaining the buoys in rivers. Get it?
What About an Offshore Oil Drilling Injury Lawyer?
There are many circumstances beyond one's control that occur while working in the offshore oil and gas industry, in which the Jones Act protects the workers. These same maritime laws do not cover some offshore oil and gas employee injuries that occur on the platforms.
There are specific situations where the Jones Act and maritime laws can protect the injured worker or their family.
These include:
Transit accidents. So these include injuries and deaths transported to or from the drilling platform by ship, boat, crane, helicopter. It also consists of the basket known as a widow-maker.
Accidents include injuries or death on a drilling vessel, a barge, or a floating platform.
A fixed platform for gas or oil injuries may become covered. But this is only when the employee spends at least 30% of their time on-board a ship or vessel.
When the facts of an unforeseen indicate they could be limited to no fault recovery under California or even Florida Workers Compensation law(s), another option exists. In fact, the Jones Act, maritime or admiralty law claim might be possible against a negligent party such as a third party.
How About Help With Scuba and Commercial Diving Claims?
Injuries to professional, recreational divers and commercial divers happen in many ways, including:
Diving, during decompression or during travel to or from the dive spot.
So they may also be able to sue. Our professionals understand the dangers, along with the excitement of diving. So often when diving is a part of a vacation resort or ocean cruise package, the novice diver receives minimal diving education and training, before diving.
This can easily result in injuries such as:
The bends, which is Nitrogen narcosis;
Decompression sickness, either type I or type II;
Air embolism, causing lung damage;
Injuries that are neurological including brain damage from anoxia or asphyxia;
Drowning.
As a recreational diver suffering distress or impairment from diving, there are many potential defendants and claims, including:
A wrongdoing claim against the resort, cruise ship operator, the diver's sponsor, or the diving instructor. But it may include other parties.
Federal admiralty jurisdiction might cover the claim if the dive spot was in navigable waters. So if that is where the scuba diving misfortune occurred, time to sue.
Why Not Put Our Experience To Work For You?
Experienced government agency claims attorneys stand ready at Ehline Law. If need be, we can even look at naming the government as the defendant. Most of all, admiralty jurisdiction includes many public entities.
But other defendants are also responsible. These include:
State municipal port authorities,
State-operated ferries.
All these persons and entities may reach defendant status in maritime cases.
Some government agencies frequently named as defendants in maritime catastrophes:
The United States Coast Guard, the United States Army Corps of Engineers, and the United States Navy.
The National Oceanic and Atmospheric Administration (NOAA).
The National Marine Fisheries Administration.
The United States Maritime Administration (MARAD).
Navigable waters are waters running over all oceanic bodies in the world. This includes large bodies of waters. So that means lakes and rivers usually involved in commerce, or commercial shipping. Navigable waters include territorial waters, like U.S. waterways. Navigable waters also include the high seas.
Territorial Waters Defined.
Territorial waters are waterways close to a landmass. High seas are waterways far away from a landmass. Sometimes it is difficult to tell when a waterway is territorial, or on the high seas. In some U.S. states, territorial waters usually are three miles from land.
The boundaries in territorial waters of some U.S. States are sometimes hard to determine. Dead reckoning is hard. This is especially true, based upon a jagged coastline for example, or the gulf stream. Let's say a navigator is off the coast of Georgia, or Florida as another example.
Getting a Proficient, Local Maritime Advocate Near You.
When it comes to maritime law, the Ehline Law Firm has the experience you desire. We remain the viable experts nearset you who people call to adequately represent them in both state and federal courts. We work hard for our clients to recover the damages they deserve. Call us now at (213) 596-9642.