If we don't win, you don't pay.
Speak to the Attorney.
Born to serve.
633 W 5th Street #2890
Los Angeles, CA 90071
(213) 596-9642.
2323 S. Voss Rd, Suite 244
Houston, TX 77057
(832) 592-1260.
Date Modified: August 17, 2023
Welcome to the Ultimate Guide to Compensation for Recreational Watercraft Accidents. One of the biggest attractions of visiting California is enjoying watercraft activities on the Pacific Ocean, such as recreational boating on a small one or two passenger, typically rented watercraft.
Looking for Jet Ski Accident Attorneys?
Many small, sporty boats, including pleasure boats, sailboats, and powerboats, are registered as watercraft in California.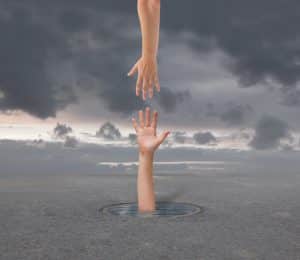 Also, many people use Jet Ski™ craft and those manufactured by other companies, such as:
Polaris™ watercraft, for example, are small watercraft used as fun and exciting water navigation methods.
But alas, you can still have an accident while trying to enjoy the pleasures of spending time on the waterways.
Any water accident is scary.
This small craft can quickly bang you in the face and head in many situations.
High waves, rough seas, risky maneuvers, and riding with passengers all carry unique risks.
Your risk of drowning in a single-vehicle incident while unconscious remains high, even though no other craft crashed you.
In fact:
California places second in the number of water-related accidents in the United States. (Read more.)
Carelessness from drugs or alcohol use often contributes to these cases. Usually, a lack of experience leads to catastrophic water accidents. Also, recreational watercraft accidents can cause the downfall and demise of an otherwise physically fit person. Furthermore, they could prompt him or her to seek a tort attorney.
Boating accident victims must know how to immediately investigate to ascertain the causes of the accident and parties potentially liable to pay the survivors. Our California watercraft injury law firm advises you to protect your legal rights, and we can do everything you need to build strong personal injury damages claims. Unfortunately, the high volume of personal watercraft traffic on the water means a lot of boating accidents occur in areas with large waves, such as Southern California.
We Can Help Prove Liability
Unlike a car accident, liability is almost always contested, and the California Department of Motor Vehicles is not much help with a catastrophic injury claim. If you have been the victim of a watercraft accident, then you will need someone to fight for your rights. Michael Ehline and his team of Los Angeles boat accident lawyers can help by reviewing all the evidence and seeking to get more money than a typical USC grad would obtain on your behalf!
We have helped countless victims of Los Angeles boating accidents who have suffered catastrophic injuries due to the actions of a negligent boater, such as:
Traumatic brain injury
Head injury
Spinal cord injury
Paralysis
Broken bones
Other visible injuries.
No matter what type of injuries you suffer from a Los Angeles boating accident as a rider, call (833) LETS-SUE. We offer a free consultation as the first step in your boating accident claim process. If we can't secure a recovery in your best interests after filing, we charge no fees. So speak to us and learn more about how we can make a distracted watercraft operator or rental business cover what occurred to your health and wellness. We are the lifeguards of your watercraft accident claims and other claims for hazards.
The Main Causes of Recreational Watercraft Boating Accidents
Boat accidents can be caused by a wide range of things depending on the type of personal watercraft involved. Severe injuries in watercraft accidents involving Jet Skis, commercial boats, cruise ship vessels, and other personal watercraft have been reported.
When you visit our personal injury law firm, one of the first things we will do is try to determine liability on the part of the boat operator.
This is an important step in your Los Angeles personal injury claim, and we have found that the major cause of a watercraft accident is usually one of the following:
Boat operators not following proper safety precautions
Excessive speed in poor weather conditions
Sailing or cruising in dangerous waters
Breaking maritime law, federal law, and maritime navigation rules
Operator inattention
Improper lookout procedures
Not providing proper training on safety protocols at the docks
Falling overboard without a life jacket
Operator error or failing to see other boaters, causing collisions to happen.
We Are Here To Help Los Angeles, CA Boat Accident Victims!
California law entitles the victims to compensation from the negligent party or their insurance coverage provider in the event of a Los Angeles County boat accident.
When you approach a personal injury lawyer, you can benefit from the following assistance:
Offering the Best Legal Advice and Legal Representation
A personal injury attorney will advise you on handling your personal injury lawsuit. They can assist with obtaining a Jet Ski accident report, for example, or updating you on boating laws and detailing any illegal maneuvers that could kill you.
Determining Liability
Personal injury attorneys can help to prove fault, and personal watercraft statistics from the United States coast guard suggest that most boating accidents are caused by the boat driver, boat owner, or boat designer.
Pursuing Compensation
Boating laws allow maximum compensation to be awarded to anyone who has suffered bodily injury as a result of someone else's negligence, and a good Los Angeles boating accident attorney can assist with that.
Damages an Experienced Recreational Watercraft Boat Accident Lawyer Can Win for You
Victims of a boating accident caused by someone else can expect the following damages:
Medical expenses for all medical treatment
Property damage
Lost wages.
Our top boating accident lawyer has been faithfully serving clients since 2005. Our experienced lawyers defend the legal rights of injured victims and fatalities who were enjoying water sports. Sadly, these victims or a loved one were involved in open water accidents with personal watercrafts, commercial vessels, or passengers riding other boats in the Los Angeles area.
DUI as a Factor?
Many vessel riders were in a collision on the waterways with alcohol or a defective part, causing an unsafe condition, hindering safe operation, etc. It could be many factors, with many held liable to pay the price of your lost wages, medical bills, and other expenses.
Call the Best Recreational Watercraft Boating Accident Lawyers In Los Angeles at Ehline Law Firm Today!
These are complex cases and require a person on your side with a bankroll and experience winning large verdicts and settlements. If you want an experienced Los Angeles boat accident attorney, you can hire us. Our best lawyer can establish a great attorney-client relationship. So look no further than Ehline Law to handle the entire legal process.
Call us today at (213) 596-9642, or feel free to use our convenient online website contact us form 24/7 to discuss injuries on personal watercraft with our law office. Call now to get the justice you deserve from a highly-rated accident lawyer in Los Angeles County, CA!
Michael Ehline is an inactive U.S. Marine and world-famous legal historian. Michael helped draft the Cruise Ship Safety Act and has won some of U.S. history's largest motorcycle accident settlements. Together with his legal team, Michael and the Ehline Law Firm collect damages on behalf of clients.
We pride ourselves on being available to answer your most pressing and difficult questions 24/7. We are proud sponsors of the Paul Ehline Memorial Motorcycle Ride and a Service Disabled Veteran Operated Business. (SDVOB.) We are ready to fight.