If we don't win, you don't pay.
Speak to the Attorney.
Born to serve.
633 W 5th Street #2890
Los Angeles, CA 90071
(213) 596-9642.
Date Modified: August 18, 2023
Ultimate Guide to Compensation for Cruise Ship Rapes. Personal safety is one of the last things on your mind when planning a cruise line company vacation.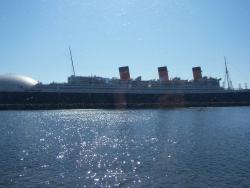 Ehline Law Firm Is Home to the Best
Although the passenger ticket may give you a false sense of security, cruise ship sexual assault is something you need to understand and prepare for before boarding that floating city. Cruise ship accidents are one thing. However, there's the matter of rape and sexual assault on cruise ships.
These are not crimes that stay on the shore when you are gone out to sea. Things may not go as smoothly as many passengers would like aboard cruise ships. When a passenger or crewmember sexually assaults a small child and engages in adult passenger rape, the victims may be able to hold the luxury liner strictly liable for monetary compensation for the dangerous situation.
Ehline Law Firm's best cruise ship lawyer, Michael Ehline, has helped numerous rape victims who have been abused on a cruise ship to recover fair settlements, which run into the multi-million dollar range. Our Los Angeles cruise ship accident lawyers can help with cases on international waters and anywhere on the seven seas reported crime occurs. Why not allow our experience to work for you if you were sexually assaulted?
"Making It Happen" for Those Abused on Cruise Ships
You're dealing with an internationally recognized lawyer in lead attorney, Michael Ehline. He is a Super Lawyers Rising Star, and he also happens to be an inactive U.S. Marine. Across cruise ship accident cases, sexual assault on cruise ships, and other personal injury matters, he has recovered millions in settlements.
Michael Ehline, our experienced rape and cruise ship accident attorney, aggressively goes after unchaste defendants.
When We Seek Justice for Cruise Ship Passengers after Rape, Who Do We Sue?
The perpetrator of a rape crime is responsible for any cruise ship injury you, your spouse, or your child may have suffered during the ordeal. Our tactic is to go after those who instigate attacks when we sue. These cruise ship injuries deflower unwilling and innocent victims and ruin lives.
If you were attacked or raped on a vessel, we could take a cruise ship injury lawsuit from beginning to end with our wealth of experience.
We are adept at handling this unjustified force application. Physical invasion happens to be very delicate, whether on cruise ships or land, and we fully understand this. That's why all conversations between you and your cruise ship rape lawyer are strictly confidential. Consultations are also free.
What Do Cruise Line Assault Statistics Look Like?
Barring cruise ship accident victims, the statistics gathered to show that the foreign passenger vessels that cruise ship companies operate are not as safe as people may think. Women and children are especially at risk as they are often the victims.
Here's a look at some of the expert statistics:
For every 100,000 passengers on leading cruise lines, approximately two reports of rape or sexual assaults happen. In fact, over five years, major cruise lines account for 99% of these reports
During five years, 173 rape/assault incidents occurred, none of which led to prosecution or conviction
The industry continues to get better at identifying cases. Stay alert for victim blaming in media as a line of defense.
What You Should Know about the 173 Cruise Reports on Sexual Assault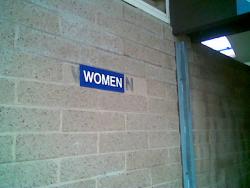 None of the 173 reports alluded to above led to any criminal prosecutions. Bear in mind that one famous cruise ship company had two incidents reported on all its ships monthly. Some cruise line operators take precautions, such as one with a risk management team dedicated to rape and assault matters.
Cruise ship injury attorneys are going to be on both sides of the fence. Perpetrators will have their lawyers, as will any cruise line responsible. So, you must ensure you have yours to help you recover damages, such as medical bills, lost wages, pain and suffering, etc.
Even beyond rape, if negligence by cruise ship crew members or others led to injuries, you deserve justice and compensation!
How Does Sexual Assault on a Cruise Ship Change Your Life? Is It for the Worse?
As we've seen while handling cruise ship injury claims surrounding rape, being penetrated against your will causes PRSD and severe physical and emotional trauma. Dishonor and besmirching, among other feelings, crop up.
Note that maritime law also extends to cruise ship personnel, so if so, is a worker who suffered this fate, feel free to contact us.
Of course, a cruise ship accident lawyer must have extensive skills to support you. Proving your case may even require hiring an expert witness. A forensics expert or security expert may also be needed. All this is just a demonstration of the complexity of a Los Angeles cruise rape case.
The Law of Agency
A cruise line may be responsible vicariously for disgusting acts committed by its employees and agents under this law. If the acts committed were not within the scope of the defendant's agency or employment, you may be entitled to a settlement.
The Los Angeles cruise ship rape lawyers at Ehline Law Firm know how to argue cruise ship strict liability.
Like Cruise Ship Accidents, You Must Take the Right Steps after Rape and Sexual Assault on a Cruise. Here's What They Look Like
Any scene of a cruise ship rape must be sealed off. Until law enforcement arrives, no one goes in or out.
Cruise ship attorneys work better with evidence. Take pictures of the scene as soon as possible—record any witnesses' contact information
Get recorded statements from each witness.
Before showering or using the bathroom, a doctor must conduct a rape examination. Similarly, do not eat, drink, or brush your teeth until a saliva swab has been completed
Blood samples should be drawn as soon as possible
Pictures of victims on cruise ships should be taken immediately to show scrapes, marks, cuts, and bruises. Additionally, they may indicate struggle signs, such as torn clothing.
Those helping victims should be qualified to do so. For example, photographs of the crew and passengers should be taken to help the sexual assault lawyer identify the attacker.
Cruise Ship Accident Litigation and Why Our Attorneys Are Key
If you've been assaulted or hurt on cruise ships, you find that accident litigation often comes into play. You will not be able to navigate these areas without an experienced Los Angeles law firm by your side.
That's why we encourage cruise ship passengers who have suffered through assault incidents to reach out to us almost immediately.
If You Want to Preserve Your Sexual Assault Claims, What Do You Do?
If you're a victim of assault, battery, rape, or any other such crime on cruise ships, seal off the scene and await law enforcement.
Also:
Take photos immediately while not contaminating the scene. Law enforcement usually wears sterile apparatus to keep things clean.
Gather witness contact information
Use a recording device to get a statement
Get swabbed and medically examined before any shower, food, drink, or teeth brushing
Ask the doctor to take blood samples and write down what they indicate on medical charts
Photograph crew members
Passengers involved in sexual assaults or other crimes reported should also be photographed
What Else Can You Do if Raped on a Floating City?
Look at your cruise ship ticket
Find out about your statute of limitations.
How Do Personal Injury Attorneys Sue a Cruise Ship Under a Foreign Legal Jurisdiction for Sexual Abuse?
A cruise vessel will likely require any San Diego or Los Angeles cruise ship accident to be reported starting within six months of the occurrence. Claims can become time-barred for failing to abide by the passenger boarding pass guidelines. Ensure certified mail is used to mail your application and request a return receipt. Keep copies of your certified letter if they try and fight you on it later.
In many cases, a California cruise ship injury lawsuit must be filed in Los Angeles depending on the vessel (Princess, for example.). Other times such as in Carnival Cruises, you must file your lawsuit in federal court in Miami, Florida. Each cruise operator will have different terms and conditions on their passenger ticket contract. The California cruise ship attorneys at the Ehline Law Firm have represented hundreds of passengers and crewmembers injured on cruises. We can help you with any wrongful death, rape, or other serious injuries at sea, including spinal cord injuries from fall accidents. We also offer a zero-fee guarantee to make it easier for you to hire us to report your incident immediately at any of our satellite offices worldwide. Let us represent you, too, all the way to trial!
What Else Can Cruise Ship Rape Victims Do?
You must not rely on the cruise line to investigate alleged crimes. Sometimes they don't even warn passengers, so why would a cruise passenger trust the ship's captain? Some victims feel the FBI will fight hard and act quickly. Others believe the Coast Guard will move forward with your abuse claims in the right direction more swiftly. Either way, you and even employees should feel confident knowing they can notify the authorities on their own at the below emergency numbers.
FBI: You can contact FBI headquarters in Washington, D.C. at (202) 324-3000.
U.S. Coast Guard: Atlantic Area Command Center (Covers Great Lakes, Gulf, and East Coasts) call (757) 398-6390. For the Pacific Area Command Center (Includes Hawaiian, Alaskan, and Pacific Coasts), call (510) 437-3700.
We appreciate that, for many victims, speaking about a sexual attack may be an emotionally challenging experience. But you cannot get justice without evidence, including medical attention proving you were raped by someone who should be held responsible moving forward. So it's in your best interests to get help from lawyers with extensive experience if raped on the high seas to recover maximum damages in a civil court case.
It's extremely important to create a record of what occurred to you aboard a cruise ship. Hence, you become fully prepared to prove later sexual assault and rape, including other intentional torts aboard a cruise ship.
A picture is worth a thousand words, so snap as many images as possible for later use by police or a jury so the criminal is held liable for damages and long-term costs. Call our magnificent Los Angeles, CA cruise ship lawyers for a free case review to learn more about how we can protect your claims by you dialing (213) 596-9642.
As Is the Case in a Cruise Ship Accident Case, Don't Trust the Captain! Cruise Ship Employees Should Be Put in the Same Boat! Instead, Friends and Family of the Transportation Victim Should:
Cruise ship accident victims should use a satellite phone to contact the FBI while on board. Even in sexual assaults involving minors, don't expect the crew members to do what's right. Their attorney is probably already instructing them to destroy evidence to you won't be able to file a winning lawsuit later in California.
Contact Ehline Law Firm in California as soon as possible for assistance during this terrifying time of grieving to discuss your individual claim.
We Have Tons of Experience Suing Cruise Lines. Here's What Some of It Looks Like:
Celebrity Cruises
Commodore
Carnival Corporation
Costa
Canaveral
Disney
Cunard
Radisson
Norwegian Cruise Line
Renaissance
Seaborne
Royal Caribbean
Silver Sea Cruise Lines.
We Know This Is No Cruise Ship Accident. Thankfully, Sexual Assault Is Right Up the Personal Injury Alley. Why Not Allow Us to Use Our Wealth of Experience to Guide Your Case?
The experienced we have gained from helping those with cruise ship injuries from assault incidents have provided us with the necessary expertise to help other California clients who need our services after dealing with these dangerous incidents on ships.
In many cases, we've seen blatant disregard on display by cruise lines. There's even sometimes a history of complaints on many cruise ships that span alcohol-involved sexual assaults, negligence by the ship's security officer, etc.
Thankfully, our clients can rest assured that it gets no better in Los Angeles cruise ship accident law than we have to offer. The confidentiality of your attorney-client relationship, combined with experience in sexual assault, rape, forensics, and security, goes far in California courts.
Of course, we act in a way that supports the healing process of affected cruise passengers. We understand how traumatic the ordeal can be for California clients and their families.
The Current Laws We Use in Our Case-Building Efforts
Ehline Law Firm combines:
Maritime law
Admiralty law
California State tort laws, and others.
California holds cruise lines liable for intentional wrongful acts of its employees, even while off duty.
Even if consent is given, minors under 16 should not be preyed upon by adults. Any sexual contact of this nature is statutory rape or sexual assault incident.
Does a Cruise Ship Owe You Special Duties?
A ticket indicates a legally binding contract between a cruise line and a passenger. Unfortunately, many provisions block your rights and are advantageous for the cruise ship company.
We Cover Cruise Ship Accident Cases Too!
The cruise industry also deals with other personal injury matters beyond sexual assault cases in or out of port. We have a wealth of experience in other personal injury matters that we handle on a contingent fee basis, so we implore you to contact us anytime cruise lines require you to sue in Los Angeles, CA!
Schedule a Free Consultation with a Top-rated Cruise Ship Assault Attorney in Los Angeles Today!
Whether assaulted in San Francisco, the Bahamas, Seattle, or some other faraway ports, you must begin the process by calling a lawyer to discuss your circumstances and speak about fighting to get you paid. There are many unfair practices by cruise lines, including undervaluing lost baggage claims, the right to deviate from printed schedules, etc. Our law offices are here to give you the legal advice and secure the moral support you need to be protected from past transgressions while onboard other ships, including the Queen Mary!
We have successfully represented thousands of victims, even those who signed non-disclosure agreements. Don't let your rape or sexual assault go unpunished, especially when you're entitled to compensation! You deserve money for medical care, lost wages, pain, and suffering. Call Ehline Law Firm at (213) 596-9642 for a free consultation, or use our website contact form!
Positive Client Review:
★★★★★ "I retained Ehline Law Firm Personal Injury Attorneys, APLC for a cruise ship slip, trip and fall case at the pool location. Mike Ehline and his secretary, Irene were awesome! They acted like true professionals, gave me moral support, and the information about various laws and the time limit I needed to understand the legal process. I was thrilled with how much time and effort they put out for me and them signing me up in Long Beach. Being a combat Marine veteran myself, I was quite fond having a U.S. Marine representing me and I was thrilled with the outcome and getting extra money to cover future medical treatment for future pain from harm to my torn meniscus. I love Ehline Law and recommend their team without reservation. They have legal excellence, integrity and the do or die attitude any client wants in an attorney." – Deb Kaine
Michael Ehline is an inactive U.S. Marine and world-famous legal historian. Michael helped draft the Cruise Ship Safety Act and has won some of U.S. history's largest motorcycle accident settlements. Together with his legal team, Michael and the Ehline Law Firm collect damages on behalf of clients.
We pride ourselves on being available to answer your most pressing and difficult questions 24/7. We are proud sponsors of the Paul Ehline Memorial Motorcycle Ride and a Service Disabled Veteran Operated Business. (SDVOB.) We are ready to fight.