If we don't win, you don't pay.
Speak to the Attorney.
Born to serve.
633 W 5th Street #2890
Los Angeles, CA 90071
(213) 596-9642.
2323 S. Voss Rd, Suite 244
Houston, TX 77057
(832) 592-1260.
Date Modified: July 2, 2023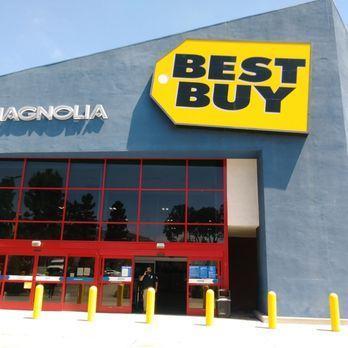 Nobody ever thinks about walking out of a Best Buy store with an injury, but it's more common than you think.
Slip and fall accidents can occur anywhere, including Best Buy retailers, making your shopping experience a nightmare. To be compensated with a favorable outcome requires a leading injury attorney like those found at the Ehline Law offices.
Ehline Law Firm and our personal injury attorneys have over 15 years of experience handling premises liability cases and protecting the rights of accident victims. If you suffered injuries at the Best Buy store, contact our experienced Best Buy premises injury attorneys in Los Angeles to learn more about your rights as an injured victim through the legal process. Our peer-rated accident lawyers can help you from San Diego to Los Angeles to Northern California and every danger zone in between.
The best way to handle this overwhelming period is promptly contact one of our caring team members at (833) LETS-SUE. Our knowledgeable staff can make complicated things easy, and we will protect the statute of limitations on behalf of you and your loved ones with our stellar, above-board legal services.
About Our Attorney Awards, Reviews, and Accolades
The Superlawyers Rising Star Award was awarded multiple times to Michael Ehline from 2006-2015.
Newsweek Magazine awarded its "Premier Personal Injury Attorneys" award to Ehline Law Firm's attorneys in 2015.
CNN interviewed Michael Ehline about cruise ship law, and he was a guest on NBC discussing limousine law practice areas. Michael was also interviewed by Nancy Grace on CBS, discussing his expertise in California dog bite law.
Our years of experience can help you hold all the negligent parties liable for causing your damages.
Common Causes of Best Buy Slip and Fall Accidents
Although many types of accidents can occur at a store, a slip and falls are the most common.
There are several reasons why a slip and fall accident can take place, some of which include the following:
Wet or slippery surfaces left unchecked by the employees
Improperly stacked inventory that falls and becomes a tripping hazard
Water leaking from products or ceilings left unchecked increases the risk of slip-and-fall accidents
Lack of inspection can lead to oversight and potential hazards across the property
Lack of warning signs near freshly mopped floors
Uneven or cracked surfaces can cause customers to fall and hurt themselves.
Under California law, Best Buy is supposed to inspect for and correct potential hazards to ensure visitors and employees remain safe. There are many different ways a slip and fall accident can occur at Best Buy, including negligence of the store owner, occupier, or employee.
Fortunately, injured customers can pursue Best Buy personal injury claims for the damages incurred due to another's negligence.
Common Injuries from a Slip and Fall Accident at Best Buy
Slip and fall injuries may vary depending on the impact of the fall and the location of the impact. Reasonable care in getting treatment can help mitigate the overall severity of the harm caused.
The following are some of the common slip and fall injuries victims may sustain following their accident:
Traumatic brain injuries
Spinal cord injuries and back injuries
Head injuries
Neck injuries
Broken bones and fractures
Mental anguish.
Southern California accident victims need to seek medical treatment immediately after their personal injuries. Sometimes, a slip and fall injury may not be so apparent, but a thorough medical evaluation can identify internal damage early on and prevent any medical complications with injured people.
If you don't interview witnesses, at least you can prove you were taken from the accident scene to the hospital with these records. There should also be a documented store report, and you have to act fast as a customer to obtain it, or you will lose out. Could you speak with us before you blow your case?
What Damages Can You Recover in a Personal Injury Lawsuit Against Best Buy?
Injuries sustained after an accident can leave you physically and mentally tired. Still, they can also cause financial stress as medical bills and other out-of-pocket expenses stack up. Think about the cost of a doctor or hospital visit. Even with insurance, you get stuck with deductibles, and some treatment you need won't be covered at all! Good luck getting on a waiting list for an MRI.
You may have to go out of pocket to rule out bad problems or get treated further. Obviously, you can't repair fatalities, so if you lost someone, you might have also lost your only form of income for such incidents.
Under personal injury law, an accident victim can pursue a personal injury claim against Best Buy after their accident to recover compensatory damages (economic and non-economic damages), some of which include the following:
Medical expenses (rehabilitation, surgery, prescription medication, and other medical bills)
Lost wages
Pain and suffering
Reduced quality of life
Emotional distress.
Every personal injury case is unique, and the damages vary from one case to another, so accident victims need to discuss their case with an experienced personal injury attorney.
An attorney can help assess and calculate the compensatory damages you are eligible for and ensure you receive fair compensation for your loss. Our business hours are 24/7, so please reach out to protect your future loss early! Our legal experts are available in Orange County and other cities to take telephone calls or respond to emails to get you on the right track.
How Can a Personal Injury Lawyer Help with Your Best Buy Accident Case?
Pursuing personal injury claims against large corporations like Best Buy and their insurance company can be challenging. They have resources and the legal team to bully victims and coerce them into accepting a lower settlement offer.
An experienced personal injury attorney can help in many different ways, including the following:
Investigate the incident and gather evidence to build a strong case
File a personal injury claim or lawsuit with the relevant court
Handle the insurance company and negotiate a fair settlement.
How Long Do You Have to File a Personal Injury Claim?
It is crucial to reach out to an experienced personal injury attorney as soon as possible, as injured victims do not have much time to pursue an injury claim.
In California, accident victims have two years following their injuries to bring a civil action against Best Buy to recover damages.
Schedule a Free Consultation with A Superior Best Buy Accident Lawyers in LA and San Diego Counties
If you suffered serious injuries in a slip and fall accident at Best Buy, contact us at (833) LETS-SUE for a free consultation with our personal injury attorneys, as you may be eligible for compensation for the negligent acts that led to your potentially millions in damages.
Michael Ehline is an inactive U.S. Marine and world-famous legal historian. Michael helped draft the Cruise Ship Safety Act and has won some of U.S. history's largest motorcycle accident settlements. Together with his legal team, Michael and the Ehline Law Firm collect damages on behalf of clients.
We pride ourselves on being available to answer your most pressing and difficult questions 24/7. We are proud sponsors of the Paul Ehline Memorial Motorcycle Ride and a Service Disabled Veteran Operated Business. (SDVOB.) We are ready to fight.