If we don't win, you don't pay.
Speak to the Attorney.
Born to serve.
633 W 5th Street #2890
Los Angeles, CA 90071
(213) 596-9642.
2323 S. Voss Rd, Suite 244
Houston, TX 77057
(832) 592-1260.
Date Modified: July 2, 2023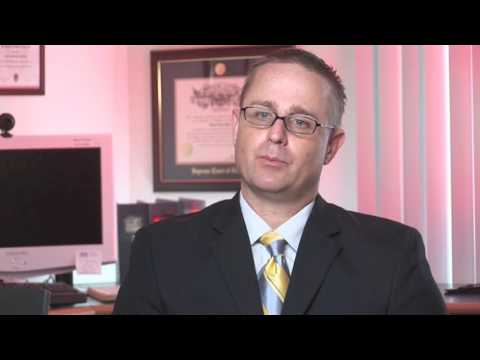 Did you get hurt at Costco after slipping and falling on a slippery substance? Below, our best personal injury attorney covers everything victims must know in order to recover maximum compensation from Costco for their negligence. With more than 579 stores in the United States and annual revenues above $222 billion (2022), Costco Wholesale Corporation is Americans' favorite wholesale retail chain.
Costco is also one of the largest wholesalers in the U.S.A. Their "Kirkland Signature," designed to be of equal or better quality than national brands, has made Costco a household name in the United States. Although Costco is supposed to warn customers at their big box store about a slippery substances, Costco accidents happen every day. Some of them lead to severe injury or even fatality.
About Our Attorney Awards, Reviews, and Accolades
The Superlawyers Rising Star Award was awarded multiple times to Michael Ehline from 2006-2015.
Newsweek Magazine awarded its "Premier Personal Injury Attorneys" award to Ehline Law Firm's attorneys in 2015.
CNN interviewed Michael Ehline about cruise ship law, and he was a guest on NBC discussing limousine law practice areas. Michael was also interviewed by Nancy Grace on CBS, discussing his expertise in California dog bite law.
Our years of experience can help you hold all the negligent parties liable for causing your damages.
It's easy to lose yourself in Costco's fantastic discounted offers and forget about the hazards surrounding you while roaming their massive 146,000 square feet warehouses. Costco store management is trained to take steps that can make sure you don't have a successful claim for injuries or other serious harm.
So beware if you suffer physical harm and want maximum compensation as part of a legitimate legal claim at the premises.
Costco Slips and Falls Are Common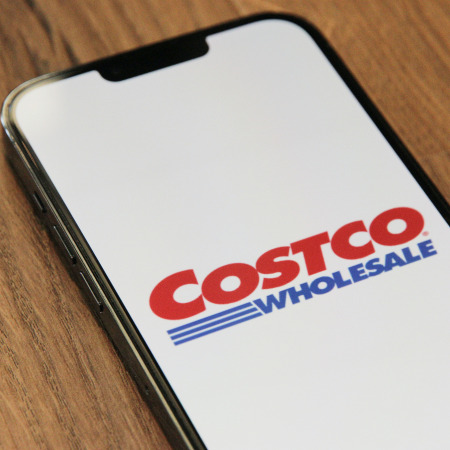 Slip and fall accidents are among the most common types at stores, including Costco. In addition to a skinned knee, our attorney has helped clients with a shattered elbow, broken ankle, wrists, facial injuries, and even mental anxiety. Medical care and expenses can bankrupt families without the right legal team to gather pertinent evidence and build your claim.
Ehline Law and our Costco slip and fall accident attorneys have more than 15 years of experience protecting the rights of injured victims and holding negligent store owners responsible for the damages and lost wages attendant to accidents at Costco stores.
If you suffered a serious injury from a spilled liquid leading to a slip and fall accident in Costco, contact our Costco slip and fall accident attorneys.
Did somebody with responsibility breach their duty to prevent you or a loved one from slipping? Let us deal with the insurance companies and others to help ensure you obtain the compensation you may be entitled to receive for your situation.
Our firm will move swiftly and competently anywhere in the country or even the world against the business and any third party who harmed you or your family. We don't charge a dime to discuss winning your case and are blessed to be able to afford the free call on your behalf.
Free Case Evaluation?
During your helpful, free consultation, you will learn more about your rights and legal options against property owners and others. After you talk to trained California lawyers to evaluate the case, including your photographs, we will try and find out who is liable for the raised elevation, obstruction, or slippery substance you fell in as soon as possible. If it turns out the management was reckless, we will even make a claim for punitive damages over the added stress and pain you face.
Common Causes of Slip and Fall Accidents in Costco
There are several reasons for slip and fall accidents in Costco our lawyers can pursue, including the following:
Improperly Stacked Shelves
Costco must adequately train its employees in stacking shelves, as improper stacking can lead to items falling or a spill. These fallen items can become a tripping hazard for unaware patrons, leading to severe slip-and-fall accidents and a trip to the emergency room or your medical doctor. Are you seeking financial recovery after being given the runaround by a Costco Warehouse store manager?
Wet and Slippery Floors
Costco management has set up food courts that allow members and employees to dine and grab a quick meal before they can continue shopping or working the floor. Patrons carrying food or beverages around Costco increase the risk of spills leading to a premises liability claim since the hazardous condition existed at your particular Costco location, causing slip or fall cases.
If an employee does not immediately clean up the wet floors or mess swiftly, it can lead to a slip and fall accident, causing injuries to an unsuspecting customer. After such an injury, the victim must seek compensation to recover damages. The injured store customer may even need to file a civil lawsuit if there is a lowball settlement offer for your Costco injury. We will make our best efforts to get you an acceptable agreement over these life-threatening, unsafe conditions. But you must act swiftly if you wish to seek damages.
Lack of Warning Signs
If there is a leakage that causes a wet floor or spilled drink, Costco employees must place a warning sign to inform shoppers about slippery floor hazards.
Uneven Surfaces
Due to constant forklift movements and consumers traversing the premises, tiles, and flooring are constantly under stress, and wear and tear can result in broken tiles or uneven surfaces, which can go unnoticed due to a lack of routine inspection. Unaware patrons walking around the store can slip on such surfaces, resulting in serious injuries.
Snow and Icy Surfaces
During winter, freezing temperatures can lead to icy surfaces, which, if not addressed immediately, can become a hazard for patrons. Icy surfaces at the entrance of Costco can cause patrons to slip and fall, leading to devastating injuries and life-long hospitalization. We offer our valuable time to provide hurt customers with a free case evaluation if they are seeking to take legal action and need a lawyer for slip-and-fall case litigation.
Types of Slip and Fall Injuries
A slip-and-fall accident could lead to various injuries depending on how and where you fall.
Some of the most frequent injuries sustained in a slip and fall accident include the following:
Traumatic brain injury
Broken bones and hairline fractures
Internal bleeding. lacerations and organ damage
Spinal cord injuries
Soft tissue injuries
Hand and wrist injuries
Head and neck injuries
Bruises.
Whether you had a minor accident or a catastrophic slip and fall, seeking medical attention and rehabilitation is crucial. Prolonging medical treatment can lead to serious health consequences and even jeopardize your case. Even if there are no apparent injuries, injured victims must head to a hospital for a thorough medical evaluation to determine any internal bleeding or damage following the accident.
Depending on the severity of injuries, medical bills from slip-and-fall accidents can leave victims financially dry, with nothing left to cover their past ambulance or future medical expenses. It's unfair for an injured victim to bear the burden of an accident caused by the employee or store owner's negligence. Fortunately, you can pursue a personal injury claim against the Costco store to recover the damages incurred with help from our best lawyers.
Damages You Can Recover after a Slip and Fall Injury
The damages you can recover from a slip and fall accident depend on the type of injury incurred.
Under personal injury law, an accident victim can recover economic and non-economic damages, including the following:
Medical bills
Lost wages
Property damage
Lost future earning potential
Pain and suffering
Mental anguish
Loss of enjoyment
Wrongful death.
Discuss your accident case with an experienced personal injury attorney to help determine the types of damages you are eligible to recover. We can only pursue a company like Costco in California and initiate negotiations if you document everything and hire us right away! There may be video and witnesses. The longer you wait to seek an award, the greater the chance people won't remember and that tapes will be erased. So call us today instead of watching your rights to recuperate compensation slip through your fingers. Awards of damages for things like PTSD are only won with diligence and an attorney with decades of experience in these types of legal services. We can assist you from start to finish in your attempt to be made whole if you slipped and are injured.
Elements of a Costco Slip and Fall Accident Claim
When pursuing a personal injury claim against the Costco store, you must prove the following critical elements of a slip and fall claim:
The defendant is the property owner or occupier
The defendant did not reasonably maintain the property
The defendant's negligence resulted in the plaintiff's injuries
The plaintiff suffered damages from the accident.
Proving the elements of a Costco slip-and-fall claim can be challenging, and an accident victim needs to seek the help of an experienced slip-and-fall accident lawyer. Speak to a legal expert and see if you want one to represent you in your claims matter to prove your case once and for all.
How a Slip and Fall Injury Lawyer Can Help You with Your Case?
Although you can pursue a slip-and-fall accident claim or lawsuit yourself, it is best to seek the help of an experienced personal injury lawyer to handle your slip-and-fall case. The following are some of the benefits of having legal representation.
Navigate Through the Legal Process
When you're filing a claim or lawsuit, there is a legal process you must follow, and failure to adhere to the process can allow the opposing party to file a motion to dismiss. An experienced attorney understands the steps involved when bringing a civil action and can avoid the mistakes plaintiffs without legal representation make.
Gather Evidence and Build a Strong Case
A reputable law firm has the resources to investigate an accident and gather the necessary evidence to build a trial-ready slip-and-fall case. An experienced personal injury attorney can help retrieve CCTV footage, collect witness statements, view previous records of the Costco store, and other evidence to help prove negligence and increase your chances of recovering compensation.
Assess and Calculate Damages
Whether you've suffered a minor injury like a hand injury or significant injuries such as spinal or traumatic brain injuries, assessing the compensatory damages incurred following an accident is crucial. Non-economic damages are difficult to assess and calculate. Still, an experienced personal injury lawyer can bring on medical and other field experts to provide their expertise and put a fair value on such damages.
Handle the Insurance Company and Negotiate a Fair Compensation
Dealing with the insurance company after suffering injuries can be stressful, mainly when they use dirty tactics to reduce or reject payouts. A skilled attorney is a great negotiator and can protect your best interests by dealing with the insurance company on your behalf and negotiating a fair settlement.
Schedule a Free Consultation with Ehline Law
If you suffered injuries in a Costco slip and fall accident, contact us at (833) LETS-SUE for a free consultation, as you may be eligible for compensation. Our injury attorneys for slip and fall accidents at Costco can help calculate damages, gather evidence, build a strong case, and protect your rights by fighting aggressively for the compensation you deserve.
Michael Ehline is an inactive U.S. Marine and world-famous legal historian. Michael helped draft the Cruise Ship Safety Act and has won some of U.S. history's largest motorcycle accident settlements. Together with his legal team, Michael and the Ehline Law Firm collect damages on behalf of clients.
We pride ourselves on being available to answer your most pressing and difficult questions 24/7. We are proud sponsors of the Paul Ehline Memorial Motorcycle Ride and a Service Disabled Veteran Operated Business. (SDVOB.) We are ready to fight.