If we don't win, you don't pay.
Speak to the Attorney.
Born to serve.
633 W 5th Street #2890
Los Angeles, CA 90071
(213) 596-9642.
Date Modified: July 12, 2023
Clients injured in personal injury accidents brought on by the negligence of others are helped by Ehline Law Firm throughout California.
If we don't win, you don't pay.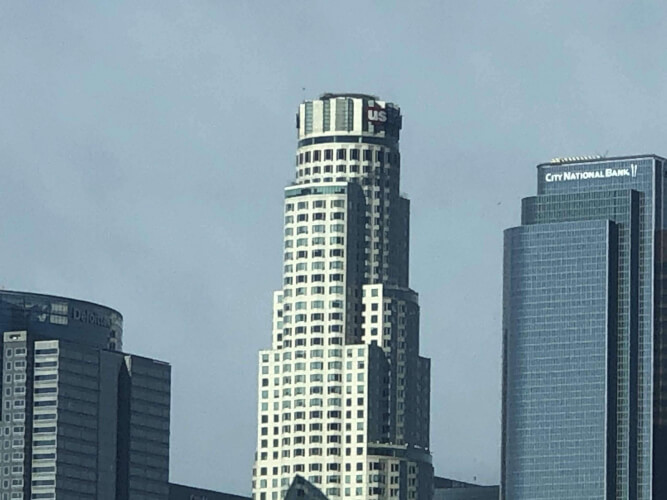 We Help Victims Countywide
This is the Ultimate Guide to L.A. County Legal Resources. We represent clients in Santa Monica, Los Angeles, Beverly Hills, Huntington Beach, West Los Angeles, West Hollywood, Long Beach, and the San Fernando Valley from our main office in Los Angeles.
Our work involves education and advocacy in many personal injury cases and other practice areas because many of our clients lack knowledge of the legal system, how their cases will be treated, what can be expected at each stage, and what outcomes they may reasonably expect.
We provide the following links to tools that may be useful in better understanding your personal injury case to assist our customers better.
If these sources do not answer all of your queries, our knowledgeable and committed legal staff can assist you:
Personal Injury Case: Practice Areas
Ehline Law is available to our clients by focusing on the following practice areas:
Los Angeles Car Accident Claims: Our personal injury attorneys are experts in recovering compensation for injured drivers after a Los Angeles car accident. Whether someone blew through a stop sign or was speeding, we know how to help you receive fair compensation from an insurance company.
Los Angeles Motorcycle Accident Claims: If you've recently suffered a motorcycle crash, our team can help you receive the maximum compensation for your personal injury claim.
Los Angeles Bicycle Accident Claims: It's crucial for those who've sustained injuries in a bicycle accident to receive passionate and experienced legal representation in Los Angeles.
Los Angeles Slip and Fall Accidents: Unfortunately, slip and fall accidents are prevalent in the U.S. Whether the accident occurred on a commercial or residential property, our personal injury lawyers can assist injured victims.
Los Angeles Auto vs. Pedestrian Accidents: Whether you're dealing with a wrongful death claim or personal injury claim, we offer legal services to injured pedestrians or families who lost a loved one due to the negligence of drivers.
Los Angeles Abuse and Sexual Assault Victim's Claims: If you're a victim of abuse and sexual health and need help filing civil actions for damages, we're your go-to legal firm.
Los Angeles Dog Bite Accidents: While you might not expect it, you can sustain a severe injury from an animal attack. Let us make sure you have a valid claim.
Los Angeles Truck Accidents: If you were injured in a truck accident, we can help you obtain economic, non-economic, and punitive damages.
Los Angeles DUI Accidents: We serve clients facing DUI charges under California law.
Los Angeles Wrongful Death Accidents: A personal injury lawyer from Ehline Law Firm could offer legal services if a loved one were killed in a tragic accident.
Los Angeles Spinal Cord Injury Accidents: If you were seriously injured, we can help you receive compensation for medical bills, pain, suffering, lost wages, and much more in your personal injury case.
Common Los Angeles Injuries
Bar Associations
State Bar of California: The State Bar of California supports attorneys in carrying out their duties and aids members of the public who have complaints against lawyers. It acts as an extension of the California Supreme Court.
American Bar Association: The ABA, which has over 400,000 members and 3,500 organizations, works to enhance the rule of law domestically and internationally.
California Organizations Supporting Civil Justice
Consumer Attorneys of Los Angeles: Professional association of plaintiff lawyers from Los Angeles who defend customers who have been hurt or wounded by companies or other enterprises.
Consumer Attorneys of California: Professional association of lawyers who defend wronged clients harmed or injured by others.
Consumer Attorneys of San Diego: Trial lawyers who defend injured plaintiffs in San Diego and push for a reasonable and equitable judicial system.
Orange County, CA Trial Lawyers Association: An expert group of trial lawyers in Orange County work to enhance the civil justice system and legal procedures.
Nationwide Organizations Promoting Civil Justice Issues
American Association for Civil Justice: Trial lawyers who support other lawyers defending clients against powerful parties and interests while working to make the American justice system more equitable and effective.
Let America Know: Grassroots organizations fighting for efforts to implement tort reform.
Take Justice Back: Grassroots organization aiming to promote access and accountability to justice for regular U.S. citizens.
Los Angeles Government Resources
California Courts- Judicial Branch: Online Self-help Center: Featuring information and legal resources about California law, courts, rules, programs, opinions, justice services, records, facilities, news, reports, publications, statistics, research, and more, the official California website promotes equal and fair access to justice.
California DMV (Department of Motor Vehicle): An official website where you may register a vehicle, apply for a legitimate I.D., renew your driver's license, and find out more about driver education and driver safety.
California Department of Insurance: Information on all aspects of insurance in California, including laws, rules, policies, procedures, manuals, studies, data, publications, reports, and news. There is no need to worry about an insurance company trying to take advantage of you again!
California Office of Traffic Safety: To prevent traffic fatalities, injuries, and monetary losses, it is crucial to know the facts and information concerning California's roads.
California Legislative Information: Information that is accurate regarding California law, analyses, legislative measures, reports, bill information, Senate history, bureau information, etc. Certain information may be classified as withheld pending notification data.
CDC – Centers for Disease Control and Prevention: To protect people and prevent deaths, the health protection agency for the state of California offers statistics, information, data, podcasts, publications, articles, mobile apps, and much more concerning health, safety, and security issues.
DIR – California Department of Industrial Relations: This is a website run by the California government that provides pertinent data on laws and rules affecting employees and employers, databases, reports, requirements, assistance and claim requests, training, opinions, registration services, public works projects, licenses, certifications, consultations, programs, and more.
Consumer and Business Affairs – Los Angeles: To guarantee a fair marketplace for citizens of Los Angeles County, the County of Los Angeles Department of Consumer and Business Affairs provides information about its programs and activities.
Federal Motor Carrier Safety Administration: Data, relevant information, analysis, news, and rules and regulations to stop accidents involving commercial vehicles.
Division of Boating and Waterways: The official resource for information on recreational boating. Public access, education, safety, maritime law enforcement, environmental and consumer protection, news, licenses, classes, publications, rules, reports, registration, programs, plans, and more are all covered.
California Office of Traffic Safety: To prevent traffic fatalities, injuries, and monetary losses, it is vital to know the facts and information concerning California's roads.
LADA – Los Angeles County District Attorney's Office: This is the largest local prosecutor's office in the country, where you can learn more about the laws of Los Angeles, felonies and misdemeanors, municipal code violations, criminal cases, prosecutors who represent the State of California's citizens, and law enforcement officers referred to as DA investigators. You can also find information about available jobs.
NHTSA – National Highway Traffic Safety Administration: Information about legislation, rules, recalls, ratings, how to report a car safety issue, importing a motor vehicle, and more about staying safe on American roads.
City of Los Angeles
California Highway Patrol: The California Highway Patrol keeps data on accidents and other events.
LAPD: Keeps a local website offering traffic and other safety updates.
Los Angeles Almanac: Information and figures concerning Los Angeles and the City of Los Angeles.
Resources on Personal Injury Attorneys in Los Angeles County
Duties of a Personal Injury Lawyer
Relevant Personal Injury Law in California
Statute of Limitation in Los Angeles, California
Duties of a Personal Injury Lawyer
Personal injury lawyers in California are more than just trial lawyers in specific practice areas. Before going to a jury trial or court, personal injury claims are typically settled on your side. This is so that competent personal injury lawyers will handle your case in every way. This covers witnesses, early investigations, negotiating insurance claims via litigation, and, if necessary, a trial.
Relevant Personal Injury Law in California
Your catastrophic injury claim may succeed or fail, depending on the principles of a personal injury lawsuit. It's in your best interest to understand the law if you want to be granted the total compensation and the punitive damages you are entitled to in a Los Angeles personal injury claim. Most claims will succeed or fail based on the laws that apply to them. You might not be able to recover anything for your severe injuries due to the statute of limitations and contractual difficulties.
The issues raised will determine which laws apply to your case. You must fully comprehend these complex regulations lest you forfeit your ability to receive anything! An expert Los Angeles injury attorney from the Ehline Law Firm will work to translate and clarify the basic legal principles that apply to your particular catastrophic injury case.
Car Accident Victims
Most significantly, you must establish negligence on the part of the defendant or other driver to receive compensation for your damages in a car accident in California. Any injured parties seeking compensation for car accident-related expenses must submit their claim to the drivers' or other at-fault party's insurance company. Someone with knowledge must first determine what caused your auto accident.
In many personal injury cases, pure comparative negligence laws may be applicable. According to California law, plaintiffs who are partially to blame are entitled to some compensation. Depending on how much blame the plaintiff bears, judges and juries frequently cut the total damages.
Defective Products
Dangerously defective products may have ingrained design flaws or manufacturing flaws. These can put end-users in grave bodily danger during routine use. Companies may even fail to inform customers about the risks associated with their products, making them excessively risky.
It's also possible that strict product liability law principles will apply. In this case, a fabricator, intermediary, or seller in the supply chain may be liable.
Statute of Limitation in Los Angeles, California
Unless an exemption occurs, you usually have two years from the accident date to launch a lawsuit against the party at fault. If your claim is limited to property damage, you typically have three years from the date of the damage to file a lawsuit. However, if you are suing a government agency defendant for punitive damages, zero-hour is reduced to six months. Learn more about the statute of limitations.
Legal Research Resources
Administration of Justice
State Courts
Traditional Law School
Legal Support Services
Legal Scholarships:
---
Legal Internships
Lawmakers
---
Private Advocacy Organizations
International Cruise Victims: A nonprofit organization dedicated to assisting cruise ship victims and lobbying Congress on behalf of survivors of cruise ship sexual assault, battery, and missing at sea types of cases. http://www.internationalcruisevictims.org
Personal Injury Warriors: An organization of international tort attorneys dedicated to preserving the positive image of injury attorneys. So PIW Provides PDFs of the latest verdicts and settlements of member attorneys. Also, it has a legal directory of deputies. http://personalinjurywarriors.com/
---
Consumer Guides, Resources & Articles
Personal Injury Resources
Motor Vehicle Injuries
Wrongful Death Help
The Compassionate Friends
Brain Injury
Cruise Ship Lawsuits and Guides
Dog Bite Personal Injury Treatment
Los Angeles Emergency Rooms and Lien Doctors
Law Dictionaries
Courts
Los Angeles Trial Guides and Local Rules
If you believe you have an excellent resource, please email us your link so we can consider you for inclusion as a resource.
We are working to build only the best, most pertinent information for consumers, researchers, and fans of the law. Stop gambling with your life. Speak with a charismatic, intelligent, and caring lawyer at Ehline Law Firm.
Michael Ehline is an inactive U.S. Marine and world-famous legal historian. Michael helped draft the Cruise Ship Safety Act and has won some of U.S. history's largest motorcycle accident settlements. Together with his legal team, Michael and the Ehline Law Firm collect damages on behalf of clients.
We pride ourselves on being available to answer your most pressing and difficult questions 24/7. We are proud sponsors of the Paul Ehline Memorial Motorcycle Ride and a Service Disabled Veteran Operated Business. (SDVOB.) We are ready to fight.