Home / Video / Everything You Must Know About Filing a California Wrongful Death Claim
Everything You Must Know About Filing a California Wrongful Death Claim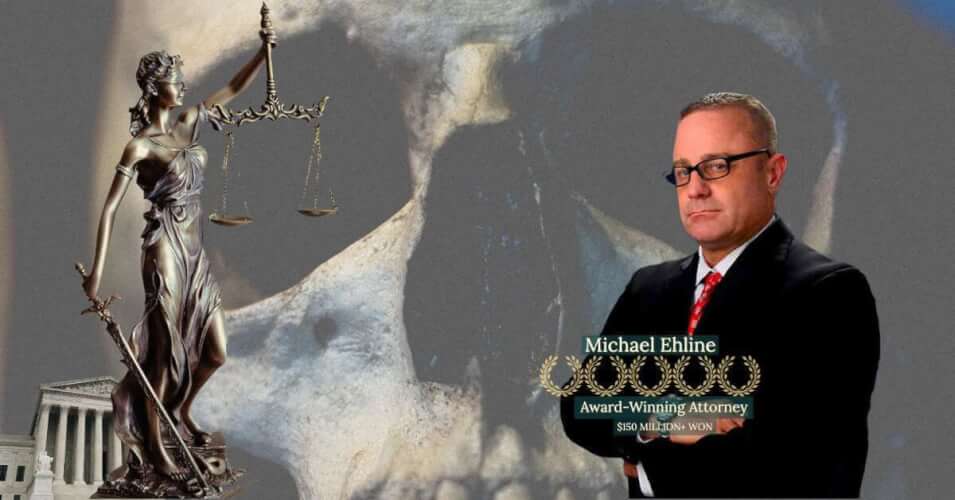 Today we take a comprehensive look at the eligibility of a wrongful death lawsuit. Michael Ehline, a wrongful death attorney, is extremely knowledgeable about California's wrongful death statute. 
I am attorney, Michael Ehline, an expert in wrongful death claims and I offer a free consultation to the victim's survivors. Ehline Law Firm can offer the most practical legal advice while maintaining an aggressive stance towards the civil procedure. Our primary goal is helping families acquire the greatest possible amount of financial compensation using our personable, aggressive skills to battle the insurance company and the at fault party.
When Can Someone File For a Wrongful Death Lawsuit 
California law states a wrongful death case arises when an individual dies due to the legal fault of another entity or person.
Such incidents include:
Incidents based on negligence like automobile accidents.
Medical malpractice
Acts intended to harm an individual. Included in this category are crimes.
As with wrongful death lawsuits in general, the defendant's liability involves paying financial compensation to the decedent's surviving spouse or family member. If the plaintiff's court rules, the responsible party who caused the wrongful death must cover funeral and burial expenses. There is one significant difference between a criminal homicides case and wrongful death claims. A conviction receives probation, jail time, or other sanctions.
A key element to note between criminal prosecution and a wrongful death claim is the defendant's liability. It can only be shown by a preponderance of evidence which means the deceased person's death is more than likely to be the accused's responsibility. In a case like this acquiring a wrongful death lawyer from a personal injury law firm like Ehline would be one of the most suitable options.
Who Can File a Wrongful Death Claim in California?
California's wrongful deaths claims statutes permit the following persons to file a civil lawsuit for personal injury damages.
A domestic partner or the decedent's surviving spouse.
The decedent's surviving children.
Grandchildren of the child of the decedent.
If no surviving person exists in the deceased person's descent, anyone who qualifies by intestate succession can file a wrongful death claim. The deceased person's parents and the deceased person's siblings are entitled to file a California wrongful death case. Individuals who can prove they were financially dependent on the victim can also file for compensation.
These people or entities can include:
A putative spouse of the deceased
Any children belonging to the putative decedent's spouse
The deceased person's parents
Stepchildren of the deceased
If the elders are deceased, a legal guardian may file suit. 
What Damages are Possible In Wrongful Death Claims?
Compensatory damages are losses incurred by the plaintiff due to the decedent's death. To fully grasp the scope of damages available to a surviving family member, we need to examine the California Civil Jury Instructions and the California code.
The wrongful death of an adult can fall into two categories, non-economic and economic. Economic damages can include:
Financial support contributed by the deceased to family members.
Loss of benefits or gifts an individual expected to receive from the descendant
Funeral expenses
The household service that the decedent provides is paid in reasonable dollar value.
Non-economic damages include the following impacts on family members:
Loss of companionship, comfort, love, care, assistance, affection, protection, and moral support
Partner or spouses loss of intimacy with the descendant.
Loss of guidance.
What is the Statute of Limitations for Filing a Wrongful Death Claim?