If we don't win, you don't pay.
Speak to the Attorney.
Born to serve.
633 W 5th Street #2890
Los Angeles, CA 90071
(213) 596-9642.
2323 S. Voss Rd, Suite 244
Houston, TX 77057
(832) 592-1260.
Date Modified: July 12, 2023
Former U.S. Marine Trial Lawyer and California Personal Injury Firm. We Help Victims 24/7.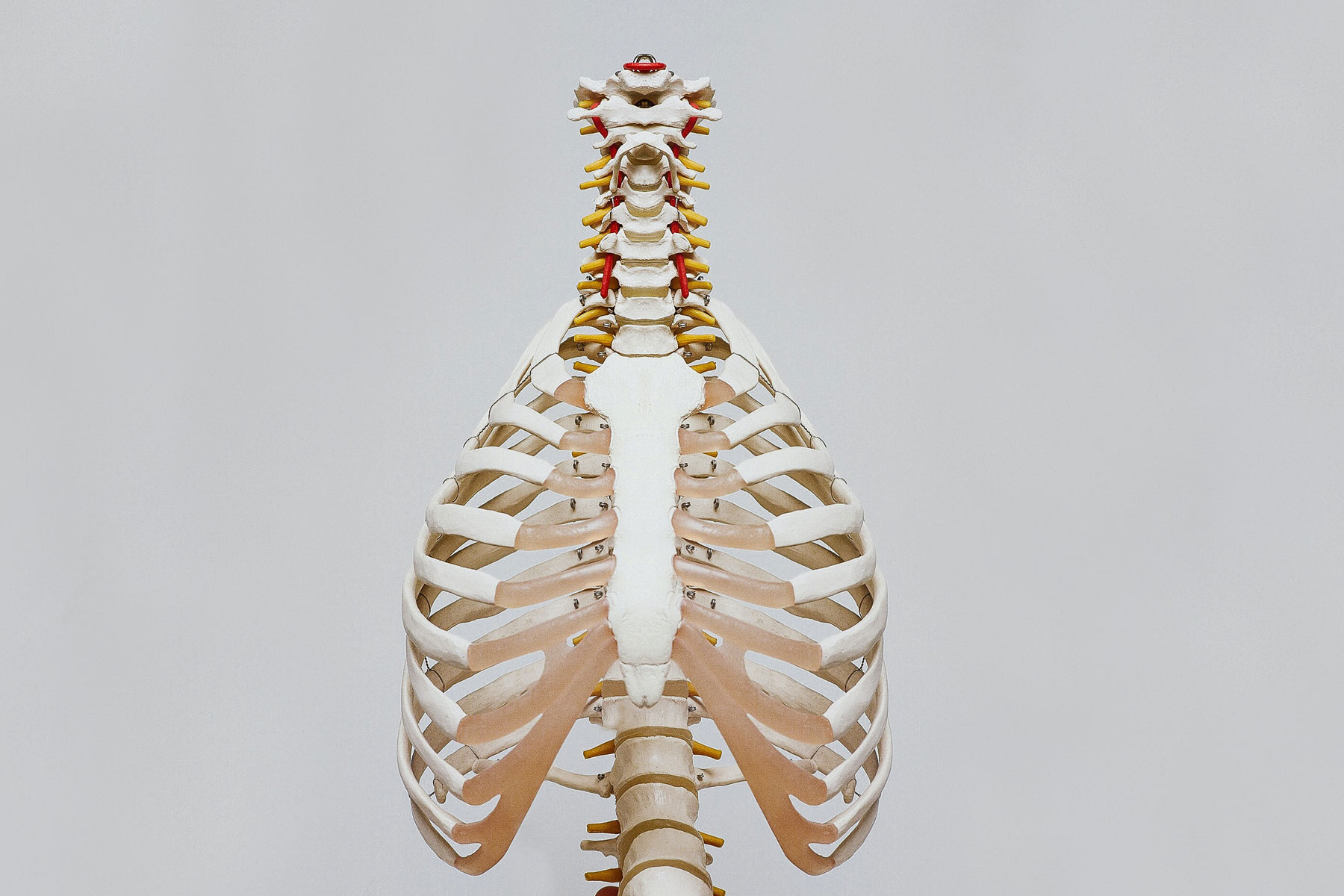 Injuries and accidents don't abide by a calendar, happening at any time of the night or during weekends. You can be rear-ended by a DUI driver in the middle of the night or hurt while working the night shift, suffering unexpected, severe workplace injuries.
Your pilot could crash and burn your helicopter, and your whale-watching boat ride to Catalina Island could sink into the ocean. Your wife might have been thrown overboard while expecting a safe luxury sea cruise.
Unfortunately, even if no rain, sleet, or snow stops you from immediately calling an injury lawyer, many injury victims believe they must wait until the next business day to contact an attorney for help. But your decision to stay could harm the overall legal process.
The 24/7 Difference – The 24 Hour Injury Lawyer
A person's decisions following the first 24-hour period after an accident will be crucial to protecting their personal injury damages claim. When another hapless person becomes careless or reckless, your loved one may suffer death, serious injury, or incapacity. You must seek immediate medical help and obtain superior legal support.
Choosing The Right 24-Hour Lawyer
Since unavoidable accidents are part of everyday California living, victims suffering injury or death must hire a prepared injury lawyer. You must seek a capable team of competent legal representatives with staff standing ready 24/7 to help victims stricken by injuries in the air, on land, and at sea.
One way to choose a great lawyer is to see if they can provide 24-hour personal injury attorney services. After a lousy mishap, You will be overwhelmed and overcome with emotions and pain. You won't know where to turn for legal help. But our brilliant, peer-respected lawyers want you to know you're not alone with us by your side.
Your access to a 24-hour personal injury law firm will help you eliminate some anxiety and misunderstanding as you suffer post-accident shock and trauma. Our highly aggressive, compassionate, and experienced accident law firm will keep a hotline open 24 hours a day, ready to take swift legal action, helping you get back on your feet.
Clients will hurt their case by failing to seek medical care promptly. Our lawyers only help people who have fought in them, refusing to take clients who would rather complain or lament over their situation as their injury signs and symptoms fade or worsen. A victim with good intentions will never receive a full and fair monetary damages award.
Victims must also deal with the arguments and defenses surrounding injuries never correctly documented by a medical expert. Many juries and insurance companies treat these as fraudulent, exposing you to criminal investigations.
Why Must I Hire A 24-Hour Personal Injury Law Firm?
Your lawyer must build a solid case to get you paid the most. A competent lawyer, such as the bold team at Ehline Law Firm, will begin gathering evidence immediately, which besides taking an ambulance to the emergency room, will be the most vital recipe for the success of your personal injury case.
After your accident, especially after a dog bite, emotions, calamity, and chaos will abound in your life and the lives of witnesses. Your memories will fade, paperwork can get lost, phone images and data can be erased, and vital parties can pass away, leaving you to guess where they left the evidence you will need to win your case. Our superb, rapidly acting 24-hour personal injury law firm will act immediately, securing any evidence we can legally obtain supporting your accident claim.
Deploying Our Resources Rapidly
We will deploy our special operations team of investigators, legal researchers, negotiators, and supervising lawyers, including other retained experts, to analyze every aspect of your case.
We Will Gather Evidence Rapidly
For example, we may travel to the crash investigation site or seek out and obtain surveillance videos of the immediate area from Caltrans, the CHP, a business, or another vendor before these organizations destroy the footage. We will help you gather and advance costs to obtain your medical treatment records, medical bills, and traffic collision investigation reports from first responders, if any exist.
Before you even begin healing, our talented and compassionate team members will be laser-focused, swiftly collecting essential evidence, strengthening your claim, and protecting you.
We Won't Let Swift Justice Escape The Jaws Of Victory
The chain of evidence can be easily broken or lost after an accident, but 24-hour personal injury law firms act in time to grab it all. A 24-hour personal injury law firm remains at a distinct advantage when rapidly collecting evidence. You know justice is impartial, and we know justice never sleeps. California injury victims know we won't rest until justice is served!
You deserve the peace of mind that our trustworthy legal advocates have spun the wheels of justice in motion for you. Our superior legal representatives understand your struggle as a victim and remain dedicated to helping move your claim forward as soon as you hire us.
Your personal injury claims may be complex, but the sooner we can hear your side of the story and gather evidence supporting your claim before it becomes tarnished or weakened, the stronger your claim will be during the insurance adjuster settlement negotiation process. We build cases with maximum commitment, using our success-oriented work ethic to help you receive the most significant potential compensation award, avoiding a costly trial. We are ready today to guide your injury claims to ultimate success.
Don't You Want To Hire A 24-7 Injury Lawyer?
We have found that people want action right now! But finding an injury attorney specializing in tending to the injured is hard.
Clients want a lawyer available at any time of day, seven days a week.
Consumers in injury cases also want their agent to help them find a qualified physician.
Most great accident lawyers can set their clients up with a caregiver who gets paid when the case ends.
So this attorney-client relationship is vital for the health of your case.
An excellent attorney's compassion and understanding flow from the attorney to the client and the case.
Making the client know we have things under control is critical to an injury victim's mental wellness as they heal.
Of particular interest, Ehline Law has established itself as a superior firm in Southern California. Because it goes the extra mile every time, Ehline has received numerous industry and client awards as a car accident lawyer. Led by an inactive Marine, none of our attorneys know how to quit.
We will come out to the suburbs at 3 am on a Wednesday. Or we will visit you in the hospital at noon on a Sunday. Do or die; we make it happen all on a contingency fee basis. We will be there to make a case evaluation any time of day, anywhere in Southern California. Waiting to document injuries and damages could detrimentally harm your case. It would help if you did not risk waiting any longer because waiting could hurt fair settlement talks with your insurance company.
Creating a record is the first step in winning a personal injury claim. The negligent party, worker's comp office, or insurance corporation will often try anything.
These evil individuals will stop at nothing to deny or diminish your claim's value. And this is just unacceptable. Also, it underscores the need for swift legal advice.
How Much Does A 24-Hour Personal Injury Lawyer Cost?
When you have been in a terrible accident, you will mainly hear bad news about missing work and income while being forced to cover medical insurance deductibles, purchase pain medicine, and other disability aids. Victims can rest easy after hearing that personal injury attorney help will cost them nothing upfront.
You Heard Right – If You Don't Get Paid, We Don't Get Paid
The 24-hour Ehline Law Firm Personal Injury Attorneys, APLC, works exclusively on a contingency basis. For non-attorneys, this means that you will pay our team nothing upfront after forming an attorney-client relationship by signing our retainer contract.
Since we take on the form of a stakeholder in your claim, we will receive no attorney's fee unless we obtain compensatory damages from the negligent party on your behalf. Upon successful disposition of your case, your personal injury lawyer will only collect their contingency fee from their agreed-upon portion of your final settlement amount case.
We Can Connect You With Great Medical Care
Our brave attorneys and team leaders can also connect you with the medical treatment and assistance you will need at no cost upfront, with your doctors and surgeons working on a lien basis. What do you have to lose by calling us to learn more? You will be free of charge and conducted in confidence (secret). You must call our office right away to receive your free consultation! You already know we assist accident victims 24/7, so call us today at (213) 596-9642, or use our online Contact Us form by CLICKING HERE.
We can assist you in many ways that other law firms won't:
24-hour service, seven days a week
Able to visit you anywhere in Southern California, often within several hours
We will find you appropriate medical care and a means to pay for it
Offering legal services for every part of your case.
Allow Ehline Law Firm to assess your condition and legal recourse. We work on contingency and do not ask for a dollar unless we recover for your losses. We can assist in finding immediate, professional medical care. And we can also front many costs if needed.
So this means we do this out of our pockets and get paid back later. Hence, our legal team will determine your medical bills and care level, including lost income amounts suffered. We will negotiate and, if necessary, play hardball with any agency that tries to keep you from receiving a full recovery.
What Must Personal Injury Victims Do Within The First 24 Hours And Beyond
It would help if you took an ambulance or some form of emergency transportation to the hospital from where you suffered your injury.
You must receive emergency care immediately.
Per your physician's recommendation, it would help if you underwent any required surgeries.
Patients will need to follow surgical aftercare instructions
Victims must receive medical treatment, including physical therapy from their doctor, health care specialist, mental and physical therapists
Patients must show up for and document their follow-up appointments with their doctors
Suffering victims must ingest their prescription medications till empty or professionally instructed otherwise
Patients must undergo physical therapy treatments
Accident victims must utilize their adaptive physical devices, including mobility aids like wheelchairs or specialized automobiles.
Victims must take steps to adapt their homes to improve mobility, including making accessibility renovations or repairs.
Victims must utilize their home healthcare protocols.
We Take These Common Personal Injury Cases 24/7
California, particularly LA, comes with many common personal injury claims with unique fact patterns. Our legal team listed some common injuries our advocates help California accident victims cope with, including:
Most injury cases we take involve a motor vehicle, like a motorcycle accident, truck accident, bus accident, or pedestrian run-over on a sidewalk. Personal injuries associated with accident claims will vary on a case-by-case basis. Still, even the toughest hombre will struggle to heal while trying to understand the arduous personal injury claims process. When a careless individual fails to act or takes foolish actions harming you or your loved ones, rapidly hiring experienced legal counsel will help win the day. Our 24-hour personal injury law firm's case intake department will handle everything you deserve. We are California's 24-hour injury lawyer force in readiness, standing ready to battle at a moment's notice.
Dealing With Your Personal Injury Claim
Victims with significant bodily injuries may never heal, or they do heal; it may only be partial, leaving them permanently disabled. Your doctor will not always be able to predict or diagnose everything immediately. You may need to undergo multiple subsequent medical treatments or pay for expensive surgeries with their complications and lifelong burdens.
You must utilize well-trained, experienced, and effective legal representation to get your full measure of justice. Your experienced and objective personal injury lawyer will be able to look at the "big picture" and possibly use experts to show how the injury has negatively impacted your life, increasing your damages and suffering.
You must not speak to the insurance adjuster or begin the arduous liability claims process until you kickstart your case by joining a winning team of 24-hour personal injury attorneys. Hiring the right lawyer quickly can mean the difference between a small damages award payout and a financial windfall.
What Damages Can My 24/7 Injury Lawyer Get For My Accident Claim

Like you, each case will be valued differently. Courts will use CACI or BAJI jury instructions to help the fact finders pinpoint and nail down your damages claim when someone's negligence kills or hurts someone. We have included a few items we will seek as damages, underpinning why the first 24 hours after an accident remain vital to building a solid case.
Medical Care –You must seek immediate medical attention, ensuring your doctor documents your injury and pain symptoms in your medical records. Getting your diagnosis early on is closely associated with complete recovery and damage mitigation. It would help if you never postponed medical treatment. You must fight every step of the way with a lawyer by your side to provide guidance and medical care options to help prevent more extensive harm. You may risk medical malpractice, but you will lose money damages without medical expenses and care records. Our experienced personal injury attorney will fight to get you maximum compensation, so you can fully pay back all your medical expenses, including your ambulance ride and hospital bills.
You will have difficulty keeping track of your new expenses and records without feeling overwhelmed. However, our 24-hour personal injury law firm will remain by your side, helping you gather the evidence to build a solid case. We aim to get you full and fair compensation for the complete damages suffered during your accident.
Our knowledgeable Los Angeles personal injury attorneys will seek the full measure of special and general damages to cover your intangible and tangible losses, including:
Lost Contract or Lost Wages – The primary special economic damages we fight for are over financial compensation for a lost job. You will lose work, your job, and even bargained for contracts when you are excused from performance by the impossibility of your disability. As your lost wages pile up, your bank account will dwindle, leaving you with the significant hardship of sky-high bills. Victims with severe injuries may require exceptional job retraining to alter their career path into something their now limited body can perform. For example, a brain surgeon relying on his fingers and suffering a degloving injury will probably never perform brain surgery again. However, he may become a secretary, still being able to type. We would get him money for job retraining and his diminished future earning potential since he went from doctor to secretary. Jurors will find calculating damages challenging and confusing unless excellent attorneys guide their understanding of the numbers used and the extent of your injuries. Our 24-hour personal injury attorney will help the parties understand their legal rights to damages, including calculations.
Emotional Damages – Any time you or your family member suffers serious injuries from negligence, you will be angry and filled with emotions. Your grief will seem impossible when your close family suffers a wrongful death. During their difficult post-accident recovery period, many victims fail to recognize how emotionally traumatized they are from the accident. These victims will be so focused on the physical impact it will take time to process everything emotionally all at once, causing extreme emotional consequences and disrupting their life's trajectory. Your emotional damage suffered can damage your sense of self. Our top-notch, 24-hour civil injury law firm helps victims assess their suffering and pain from an accident caused by someone else's negligence. We won't rest until we have ensured you recover the total value warranted by your type of emotional injury.
As noted above, you may have suffered an extensive personal injury claim, causing you undue suffering or vehicle property damage now diminished in value. You may be running a money deficit due to burdensome medical expenses, lost wages, and suffering and pain, even from a decedent's loss of consortium. If an insurance adjuster gets to you first, they can trap you into saying or doing things to diminish or invalidate your case, discounting your struggle.
But at Ehline Law Firm, our fierce and aggressive local 24-hour personal injury law firm makes things happen fast. Once you hire us, our superior team will hit the ground running, bringing years of personal injury litigation experience and newly minted talent.
Let Us Deal With the Insurer For You
We will notify the insurance company about your case and begin the settlement negotiation process. We will take steps to gather a preponderance of winning, vital evidence to meet the plaintiff's burden of proof for your civil negligence claim. Even if you were partially at fault, California's pure comparative negligence law allows damages recovery for injuries not attributable to your fault or folly. You must immediately act quickly by contacting our 24-hour personal injury law firm upon regaining consciousness or when safe, or you risk losing total and fair compensation for your freshly caused accident.
Why Should I Hire The 24-Hour Ehline Law Firm?
We can help any consumer seriously injured by the negligence of another individual, organization, or business. We all know that personal injury claims can be complex, so trying to go it alone can seriously hamper or prevent you from recovering anything. Your rights to compensation are far too necessary to gamble away, thinking you can save some money. An experienced 24-hour-a-day, seven-day-per-week personal injury lawyer at Ehline Law will doggedly represent our client's best interests upon engagement. We won't stop fighting until we have won a decisive victory for you!
Our internationally famous lead attorney, Michael Ehline, has lobbied the U.S. Congress and Senate using his experience as a car accident attorney to help draft traffic legislation. Ehline Law Firm Personal Injury Attorneys is the recipient of numerous awards. Above all, our lawyers, prize-winning team, and staff feel your pain, and we're here to help you on our 24-hour accident attorney hotline.
You will immediately recognize the Ehline difference by our esprit de corps and burning desire to protect the rights of personally injured victims. Our more than 15 years in service and more than 30 years of experience have enabled us to learn and hone the skills and knowledge needed to win. Our compassionate advocates have successfully recovered millions of dollars in verdicts settlements.
And we will fight like banshees to help you recover the funds to pay for everything. Our USMC values and determination to win by any means necessary means we will stop at nothing aggressively advocating for the most significant compensation amount. Potential new clients injured in an accident should call our superior law group immediately and receive a free consultation and free case review! Our charismatic, caring injury lawyers will handle your personal injury case using a contingent fee contract, so you won't pay us unless we win.
During your free initial consultation, we will review everything and listen to your story attentively, showing you we care and are on your side. Accidents don't stop, so we don't stop either. Contact a serious injury lawyer in Los Angeles, California, 24/7 at our hotline by making a smartphone call by dialing (213) 596-9642, or use our convenient online contact form by CLICKING HERE.
Ehline Law is an award-winning personal injury law firm in California headquartered in Los Angeles. Satisfied clients know our superior injury attorneys have over a decade of experience winning and maximizing damages compensation awards. Ehline Law firm's lawyers serve people injured in accidents involving a passenger car, motorcycle, dog bite, bicycle, cruise ship, wrongful death, and physical injuries caused by a defendant's negligence.
Michael Ehline is an inactive U.S. Marine and world-famous legal historian. Michael helped draft the Cruise Ship Safety Act and has won some of U.S. history's largest motorcycle accident settlements. Together with his legal team, Michael and the Ehline Law Firm collect damages on behalf of clients.
We pride ourselves on being available to answer your most pressing and difficult questions 24/7. We are proud sponsors of the Paul Ehline Memorial Motorcycle Ride and a Service Disabled Veteran Operated Business. (SDVOB.) We are ready to fight.