Another Life Tragically Taken by Pit Bulls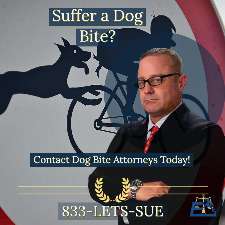 A pack of pit bulls in Chicago killed an innocent nine-year-old girl. The senseless death was one of many that affected neighborhoods with poorly trained Pit Bulls or Rottweilers. Furthermore, this attack was not in isolation. Similar tragic attacks caused several severe injuries and deaths across the nation. NBC Chicago reported on the tragedy.
Police say that 9-year-old Emma Hernandez was riding her bike when three pit bulls or mixes attacked her motorcycle. These dogs got loose from a nearby yard and attacked the girl. The dogs persisted even as the medical crew attempted to save Emma. One of the dogs was shot and killed by a good Samaritan aiding the rescuers. The owner was taken into custody. Poor Emma later died of her injuries in a hospital.
Unrestrained Dogs Got through a Fence
Unfortunately, this was an avoidable tragedy. The dog's owner did not properly restrain the dog. The fence on his property was not in good shape and allowed the dogs out. A witness recalled the circumstances leading up to the attack:
"I knew the dogs were there. I knew the neighbor," he said. "We had an argument about it just last week and he just didn't take care of his dogs properly. He could have prevented this."
The two remaining dogs will be euthanized. The attack followed a severe attack by four pit bulls on four-year-old Xavier Strickland in Detroit. Xavier died due to the attack. The dog's owner was convicted of involuntary manslaughter. The owner was not home at the time but did not keep the dogs under control. Furthermore, poor training often makes the issue much worse.
Legal experts agree on several steps.
Keep the dog under control.
Ensure strict training to avoid attacks.
Create suitable barriers for dogs.
Could you not allow them free-roaming?
Discipline dogs with poor behavior.
Furthermore, such attacks are by no means unusual. Dozens of such attacks happen annually across the U.S. and Los Angeles County. In addition, reckless behavior by a dog's master increases risk. Last, in the Golden State, owners and those in a position of control of premises can all be liable for a dog's actions. For example, if the dog is a present danger, and a landlord knows it, the apartment's liability insurance may be at risk. However, many owners do not heed these warnings.