Are Dogs Always Put Down After a Serious Dog Bite Attack?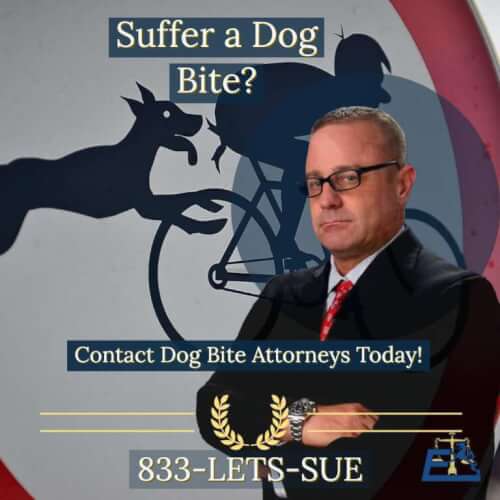 In the United States, according to the U.S. Centers for Disease Control (CDC), there are over 4.5 million cases of dog bites, with 800,000 requiring serious medical attention.
Dogs are not put down after each and every attack. There are circumstances where the responsibility does not belong to the dog or its owners. In other cases, there is unclear risk or evidence. In yet other cases, owners may voluntarily have their dog put down. Not every case is clear-cut.
However, California law attempts to make the decision a bit easier, even if the situation is very difficult. This often has to do with several factors, including the risk that the dog could attack again. The higher the risk of the dog, the higher the chance that it will be put down.
Depending on the state you're residing in, a dog owner could be responsible for their pet's actions, even if the dog doesn't always have a history of aggression. Although dog bites can be severe to humans, they can have serious repercussions for the animal and its owner.
Let's go over one of the main concerns dog owners and animal rights advocates have following a dog bite, "when is dog euthanasia mandated by law" with Ehline Law and our California dog bite lawyers.
Are Dogs Euthanized after Every Attack?
Not all dogs or companion animals are put down after every attack, as euthanization in one state may only be discretionary in another.
Some dog owners even voluntarily allow the state to perform euthanasia in a humane manner following a severe dog bite incident.
Euthanasia as a Major Tool
Unfortunately, there are only so many options for the victims of a major dog attack. When it comes to the dog itself, there are often two choices– reform or death. The animal might be a severe risk to people following such an attack. This is especially the case if the dog has a recorded history of attacking other people.
Often, there are two strikes, and you are out of the rules. California law is very clear about this. Take it straight from the law here.
There are two cases where dogs are usually put down:
It is the second time that the dog has attacked a person.
The owner trained the dog to attack.
And if the owner knew the dog's danger or trained it to do violence, the penalties are severe:
Any person owning or having custody or control of a dog trained to fight, attack, or kill is guilty of a felony or a misdemeanor, punishable by imprisonment in a county jail not to exceed one year, or imprisonment pursuant to subdivision (h) of Section 1170 for two, three, or four years, or by a fine not exceeding ten thousand dollars ($10,000), or by both the fine and imprisonment, if, as a result of that person's failure to exercise ordinary care, the dog bites a human being, on two separate occasions or on one occasion causing substantial physical injury. (Learn more)
Furthermore, there are severe civil implications, too. The victim often sues the dog owner following an attack. Knowing the dog's risk increases the chance of a successful suit. In addition, it increases the chance the police euthanize the dog.
More California Rules on Dangerous Dogs
Dog bite victims have several options they can pursue, including a dog bite claim and a personal injury lawsuit in civil court. However, dogs, on the other hand, do not get to choose.
Under dangerous dog laws in the majority of states, the owners must take preventive measures following a dog attack. However, the judge may decide to pass orders to humanely destroy the dog if it believes the animal poses a severe risk to public health, safety, and welfare.
Determination of a "Dangerous Dog" At Animal Shelter
When the dog attacks someone, a law enforcement officer has the right to confiscate the animal. Before the state puts down the dog, an animal control warden or administrator must determine whether the dog is dangerous, which involves putting them in a county pound or an animal shelter with a licensed veterinarian. However, some states allow law enforcement officers to shoot animals in emergencies.
In California, the definition of a potentially dangerous animal includes:
Domesticated animal or any animal, when unprovoked, bites a human being.
Any dog that bites a person on two separate occasions within 36 months.
Any dog that engages in behavior on two separate occasions within 36 months requires defensive action from a reasonable person.
The definition of a vicious dog involves a dog biting another person when unprovoked leading to a serious injury.
Once they believe that the dog is dangerous, the humane society or animal shelter euthanasia technician can proceed to euthanize the animal. In some states, these technicians must have met certain hours of training, while in a few states, non-certified employees at animal shelters can proceed with euthanizing the dog.
California's laws on dangerous dogs are pretty straightforward, two strikes and the state euthanize the dog. In California, dogs are often put down if it has a previous history of attack or if the dog owner trained their pet to be violent.
In cases where the dog owner trains their dogs to attack or knows that the dog is prone to "mischievous" behavior, authorities may hold such person responsible for recklessness and intentional harm. If the dog kills someone in such cases, officers will charge the owner with manslaughter or other criminal offense.
Schedule a Free Consultation with Ehline Law
If you suffered a serious physical injury from a dog bite, contact us at (833) LETS-SUE for a free consultation with our California dog bite attorneys, as you may qualify for compensation.
Main Los Angeles Location
633 W 5th Street #2890 Los Angeles, CA 90071 (213) 596-9642.