Reducing the Chance of Infection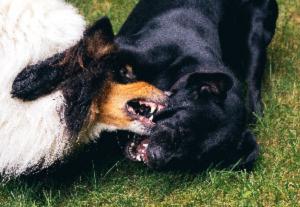 Dog attacks can take all sorts of different types. Some may involve small dogs nipping at a person that comes too close. In other cases, severe scratches are a particular risk of infection. And in other cases, full-on attacks by large dogs could cause severe injury, disfigurement, or even death.
In these cases, the injured party needs the most attention and advice. Should you find yourself in need of medical attention following a dog attack, do not panic. There are several options to reduce the chance of more severe injury, scarring, or infection.
Treating the Wounds Depending on the Circumstances
Your reaction to the dog attack, of course, depends on what happened. If a Rottweiler or a German shepherd severely mauled you, it should go without saying that you should go to a hospital as soon as possible. Such attacks could require surgery or stitches, especially if they broke the skin. In other cases, dog bites may be treatable with a visit to your family doctor.
Your doc can adequately assess the attack's seriousness and the best course of action. This may include vaccination shots or simple stitches. No matter what the case, your injuries should be treated.
You might be able to do this by yourself. Cleaning your wound under warm water with soap reduces the chance of infection. Follow this up with the topical use of alcohol or iodine to kill off germs transmitted by the bite or scratch.
Furthermore, if the attack site shows swelling or redness, go to the doctor for a professional opinion. Because dog bites are vectors for diseases such as MRSA, tetanus, or rabies, it is vital to treat these injuries sooner rather than later. You'll be glad you did.