Will the Gay Pop Star Win?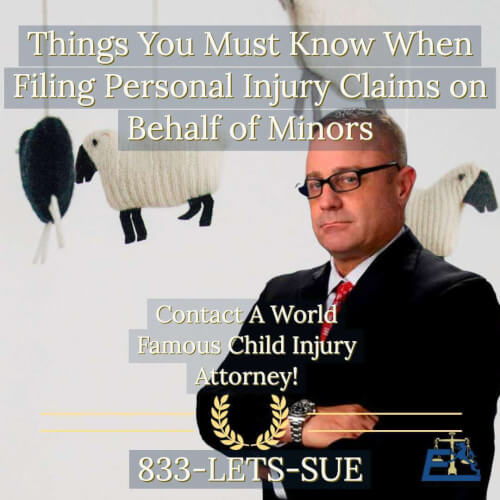 Ultimate Guide to Understanding The Ricki Martin-Gay Rape Case
The Livin' La Vida Loca superstar Ricky Martin sued his nephew, claiming he suffered millions of dollars in losses following his false allegations.
The lawsuit comes weeks after Martin's nephew withdrew his sexual assault complaint, which had led to a temporary protection order. Let's look at the news details: Ricky Martin sues nephew who accused him of childhood sexual abuse with Ehline Law and our personal injury attorneys.
Ricky Martin Files Lawsuit in U.S. Territories Court of First Instance
On September 7, 2022, the 50-year-old Puerto Rican singer Ricky Martin filed a lawsuit against his nephew after accusations of sexual abuse surfaced in July. According to Martin's attorneys, Dennis Yadiel Sanchez, Ricky's nephew "of legal age," subjected him to extortion, malicious persecution, abuse, and serious damages arising from Sanchez's allegations.
Martin's lawyers estimated that the sexual abuse accusations levied by Sanchez cost the singer millions of dollars in damages.
Martin Was Persecuted, Besieged, Harassed, Stalked, and Extorted, Lawsuit Alleges
According to the court documents submitted by Martin's legal team in San Juan, the lawsuit alleges constant persecution, harassment, abuse, and extortion by Daniel purely for economic reasons. The lawsuit further states that Martin's nephew would not stop until he obtained a financial benefit, and if he wouldn't, he would continue to assassinate the superstar's reputation and integrity.
Between October 2021 to January 2022, the singer claims that Sanchez would send up to 10 meaningless bitter verbal messages to him daily. In the lawsuit, Martin claims that Sanchez shared martin's official contact number on his social media page, forcing the singer to change his number. Sanchez allegedly threatened to ruin Martin's name if he would not give him cash.
The lawsuit sheds light on the allegations that the singer was in a sexual or romantic relationship with Sanchez for seven months and was devastated after the breakup. It states that there is no truth behind such accusations.
Court Document in San Juan Reveals Martin Lost out on $10 Million Following Allegations.
Martin's lawsuit against his nephew claims that the sexual allegations cost the singer $10 million due to canceled contracts and future artistic projects. The singer also suffered $20 million in damages to his superstar reputation.
Media reporters reached out to Sanchez's attorney, but she was not available to provide comments. It is uncertain whether she will be representing Sanchez in the lawsuit.
Sanchez's Previous Attempts of Defamation
In July 2022, Daniel Sanchez filed a restraining order against Ricky Martin, stating domestic abuse during their seven months of relationship. Sanchez claimed that he feared Martin would hurt him, especially after the stalking continued following the breakup.
The judge allowed the restraining order under Puerto Rico's Domestic Abuse Prevention and Intervention Act but later dismissed it after Sanchez admitted under oath that Martin never sexually abused him.
Martin's legal team responded that such allegations were untrue and simply disgusting. They stated that these were allegations made by a troubled individual without any substantial evidence to support his claims.
Ricky Martin Addresses the Situation
Following the dismissal, Martin addressed the situation in a video on his social media platform, stating that he remained silent because he legally couldn't speak until appearing after the judge. He noted that the allegations against him were painful for him and his family, including his children. Martin ended the video by wishing Dennis Yadiel Sanchez a happy life and that he was finally ready to be back on stage.
Although there may be many events in a news website's sidebar, Ricky Martin suing his nephew would've stood out the most, perhaps because of how big of a superstar he is. Sexual abuse allegations are serious and can jeopardize another person's reputation, especially if there is no truth behind them. Fighting a lawsuit can help restore the victim's integrity.
In a recent case, Amber Heard alleged she was a victim of violent abuse perpetrated by her then-husband, Johnny Depp. The accusations resulted in Depp losing millions after studios canceled their contract with him. Johnny filed a lawsuit against Heard for defamation in a bid to restore some integrity. The jury believed that the defendant, Amber Heard, did not have any evidence to back her claims, awarding Johnny $15 million in the defamation suit.
Sound Off
Do you think after Ricky Martin sues their nephew who accused him, he will be forgiven in the eyes of the public? Do you believe the nephew dropped his case to get a temporary restraining order that there was no sexual relationship between the pop star homosexual Martin and his nephew?
Do you think the economic benefit of the now 21-year-old saying he was sexually assaulted is the real reason? We report, and you decide. Let's hear your opinion. Could you leave it in the comments?
Citations:
California injury law firm with locations in Northern, Southern, and Central California.