Fiery Windsor Hills Crash Claims Lives and Leaves a Community Reeling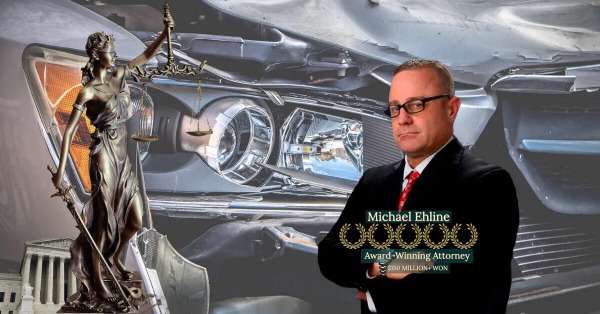 Ultimate Guide to Understanding Killer Nurse Car Accidents
On Wednesday afternoon, August 3, 2022, a two-vehicle crash happened on Route 19 south of Route 119 in the Northern Indiana district. Los Angeles suffered a great tragedy earlier this week when a tragic, fiery multi-car crash resulted in five deaths and many more injuries.
Amongst the victims was a pregnant woman who was due to give birth in just a few weeks. The crash happened when a registered nurse barreled her speeding Mercedes Benz through traffic, smashing into at least six vehicles at the intersection of La Brea and Slauson Avenues near the La Brea gas station sign.
37-year-old Nicola Linton has now been identified as the at-fault driver in the deadly car crash. She was arrested at the horrific scene, is now recovering in hospital, and is cooperating with investigators.
How It Happened
On Thursday afternoon, witnesses report seeing Linton's Mercedes Benz barreling down La Brea Avenue, allegedly while the driver was drunk and angry after a domestic dispute. Footage from a surveillance video shows the vehicle plow through a red light at the intersection of Slauson Avenue, driving straight through multiple cars and bursting into flames in a gasoline-fueled explosion. The slammed speeding Mercedes eventually came to a stop when it veered, rammed into, and struck a nearby light pole. The crash site's dramatic scene included scorched road fire marks, burned traffic lights, several totaled vehicles, and a dozen victims who were minding their business on the roadway.
Tragically, five victims lost their lives, including a pregnant woman and her entire family. Highway patrol officers arrested Nicole Linton, 37, at the scene of the fiery crash, and she has been under surveillance in the hospital ever since.
Victims Confirmed, and One Woman Identified
Almost a dozen people were injured in the accident. The medical examiner released official identifications for just one victim: Asherey Ryan, 23. Ashley Ryan was about eight months pregnant with her second child and was in the car with her boyfriend and their infant son.
Ryan was killed in the crash. According to a CHP spokesperson, her boyfriend died alongside her, as did their one-year-old baby boy and unborn child, due in just a few short weeks. Somebody tried to resuscitate the badly injured, ejected child, who was thrown from his car seat but sadly passed away at the scene before being evacuated to a medical center. Ryan's sister announced their passing. But the L.A. county coroner has yet to confirm any identities other adults or children other than Asherey Ryan, authorities said of the intersection collision.
Two law enforcement sources confirmed the discovery of another person's remains inside one of the other burned vehicles. Their identity is not known at this time, according to at least one senior reporter on the ground and one of the workers present, as well as several first responders, saw in a video of the crash.
Several others were injured- mostly teens- with one sustaining significant injuries in what sounded like a bomb exploding, according to witnesses seen on video footage.
Aftermath at the Gas Station
Horrified onlookers at Sinclair gas station just opposite the crash reported seeing several vehicles engulfed in flames. Although many people ran to help, it was soon evident that nothing could be done for several victims. At least two people started helping by taking fire extinguishers, and others assisted drivers and passengers from other cars with minor injuries.
Gas station employee Henry Sanchez said that the flames were so out of control that there was nothing anyone could do, with my onlookers fleeing the scene because of the spreading fire. Another employee stated they had worked near the busy junction where cars crossed all day for a while and had witnessed several car crashes before, but never something as upsetting as this.
All the flames burned vehicles, and seriously injured bodies have left witnesses saying they can barely sleep.
Response from Victim's Families
Ryan's sister released a heart-wrenching statement about losing her sibling and four family members. She stated that she is deeply hurt by the loss, highlighting that the family has to bury four people.
Asherey was on her way to a doctor's appointment when the tragedy at Windsor Hills United Oil gas station unfolded.
Details Confirmed by California Highway Patrol Investigators
CHP arrested the driver responsible for the crash that killed five people.
At least six cars were involved in the crash- the fires destroyed three.
The events that unfolded Thursday afternoon were caught on film, and Linton will be formally charged.
An unborn baby was killed in the accident.
California highway patrol officers are carrying out further investigations.
Linton ran a red light and crashed the Mercedes into cars, killing five people.
Evidence of the crash could be seen from miles away.
Mourners began gathering at the crash site Friday morning, with a memorial site set up to pay respect to the victims.
Linton also suffered significant injuries but is expected to survive.
Family members of Linton's declined to comment on the crash.
Reports from Witnesses
According to one unnamed witness, the Mercedes Benz hit their car from Windsor Hills United Oil gas station before hurtling away to cause the fatal crash shortly afterward. The car- already on fire- came speeding towards her, and she could not avoid it. Employee Sanchez heard the tires grinding on approach to the site and says the sound stuck with him.
Another witness, Noel Senior of Little Kingston Jamaican, heard a boom and said smoke could be seen billowing down the street, shortly followed by flames lapping in the sky.
Expected Charges for Linton
Law enforcement sources confirmed that Linton- the nurse who slammed a speeding vehicle into traffic- was arrested by CHP and is officially charged with vehicular manslaughter for the crash that killed five people.
It is also likely that the registered nurse will be convicted for the death of Ryan's unborn child. No information is available regarding the sentence, although vehicular manslaughter charges in Los Angeles County tend to carry high penalties.
Because of this particular high-speed crash's excessively violent and tragic results, maximum sentencing is sure to be requested. A California highway patrol spokesperson said that the exact cause of the crash was not immediately clear. It is still under investigation, but there is no doubt that the slammed speeding Mercedes was dangerously above the speed limit and broke multiple life-saving laws.
Bloodwork is being checked to determine if the driver was under the influence when the Mercedes crashed into traffic. The outcome may impact the final charges.
Speak to a Dedicated Professional at Ehline Law for Advice and Assistance after Car Crashes in Los Angeles
The Windsor Hills crash was a senseless waste of life and will be felt by the community for years to come. Car accidents happen daily in Los Angeles, and victims may not know where to turn. Ehline Law is a leading authority in personal injury claims, with years of specialist experience in car accident law and wrongful death claims.
The nurse who slammed a speeding Mercedes into cars at a Los Angeles junction will be held accountable for her actions, but some cases are not so clear-cut. To ensure the best outcome, speak with someone who knows the law and is passionate about justice.
Get the Justice You and Your Loved Ones Deserve From the Nurse Who Slammed Speeding Mercedes Into Cars Killing
In one tragic event, the lives of five people, including a pregnant woman, were lost. Incidents like this happen frequently, and victims deserve a legal team who cares and can fight for the justice they deserve.
If you have been injured or lost a loved one in a car crash in Los Angeles, contact Ehline Law today for the dedicated, personalized service you can trust when a car fire burns you or a loved one.