Negligent Airline Staff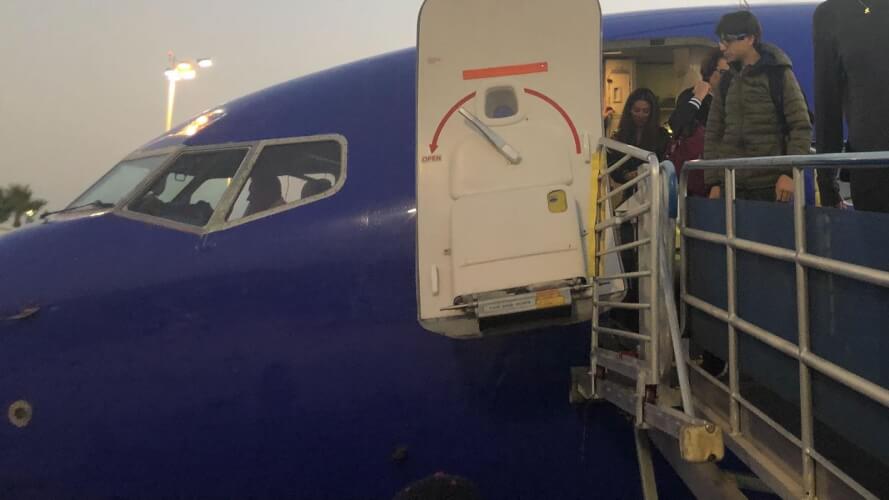 When you board an airplane, the airline staff must ensure that all the hand luggage is properly secured in the overhead compartments before they can close it to avoid falling luggage. 
However, suppose they're in a hurry or are negligent. In that case, they may not properly secure the luggage or close the overhead compartment, causing the bags to fall on the passenger leading to serious head or neck injuries.
Negligent Passenger
Sometimes an accident can occur due to a negligent passenger. A bag dropped by a passenger or purposely left in a spot not visible to another traveler can result in a trip and fall accident.
Who Is Responsible for Falling Luggage in an Airport?
Under premises liability, it is the responsibility of the airport to maintain the property in a safe condition to ensure the safety of its passengers and other visitors. The airport owes passengers the highest duty of care and must conduct inspections to identify any hazards and immediately take action to address them. Failure to do so can lead to accidents for which injured passengers can hold the airport responsible.
Suppose a falling luggage accident occurs on airport premises due to the negligence of the airport employee or management. In that case, injured victims can pursue a personal injury claim to recover compensation for the damages.
Who Is Responsible for Falling Luggage in an Airplane?
The airport is not always responsible for damages in an accident; at times, it could be the airline responsible for injuries in an accident.
Rights as a Domestic Traveler
When a domestic traveler suffers injuries on a flight due to the airline's negligence, they may be able to hold them accountable for their loss. Often, falling baggage injures the passenger sitting on the aisle seat, and they must prove the airline's negligence when seeking compensation if they suffer injuries from falling luggage.
Rights as an International Traveler
For international travelers, the rules are a bit different. Unlike domestic travelers who need to prove negligence to recover compensation, international travelers do not have to establish the elements of negligence.
Under Montreal Convention, airlines are responsible for ensuring the safety of their passengers on international flights. In case of an airline accident due to falling luggage on an international flight, an injured victim may be able to pursue compensation under the Montreal Convention without having to prove negligence.
Statute of Limitations for Falling Luggage Accident Claims
Under the California statute of limitations, injured victims have two years following their injuries to pursue a personal injury claim against a negligent party. However, if the negligent party is a government entity, the injured victim only has six months instead of two years.
In 2016, the ownership of the Ontario International Airport returned to local control, which means that the airport is under a government entity. If a passenger suffers injuries at the Ontario Airport in a falling luggage accident, they have six months to bring a civil claim against the relevant government entity.
After filing a claim, the government entity has 45 days to respond to the claim, and if they deny it, the injured victim may bring a personal injury lawsuit in court.
Suppose a plane passenger suffers injuries on an Ontario-based flight due to the airline's negligence. In that case, they have two years to bring a civil action against the airline to recover compensation, regardless of their traveling status (domestic or international / world).
How Can an Experienced Attorney Help with Your Falling Luggage Claim?
Aviation and airport accidents are among the many personal injury law practice areas. An attorney specializing in airline and airport accidents can offer injured victims the legal representation they need to increase their chances of obtaining compensation.
After you make an appointment and hire us, an experienced Ontario airport plane accident attorney can help you in many ways, including the following.
Investigate the Flying or Ground Accident
In some accident cases, it may be challenging to determine the liable party without a proper impartial investigation. Whether you suffered injuries in a falling luggage accident at an airport or a plane, one or multiple parties could be involved. Failing to identify the correct parties for your personal injury claim means leaving monetary damages on the table.
Ehline Law and our personal injury attorneys have more than 15 years of experience investigating accidents and determining liable parties to take action against.
Follow Local Laws and Federal Regulations
Accidents at airports can be challenging to handle, as depending on the accident, there may be different laws or regulations surrounding your case.
Whether you suffered injuries on an airline or at the Ontario Airport, our Ontario Airport falling luggage attorneys have deep knowledge and understanding of state and federal laws and can help navigate your injury case.
Gather Evidence
If you suffered injuries in a plane on a domestic route or at the Ontario Airport, you must provide evidence of negligence. Our personal injury attorneys know the type of evidence required to build a trial-ready case.
Negotiate with the Insurance Company
One of the worst parts of pursuing a personal injury claim without legal representation is handling the insurance company and their claim adjuster. In most cases, injured victims give up on fighting for fair compensation and decide to take the low settlement offer given by the insurer.
The value of a personal injury claim varies from one case to another. Our attorneys have the expertise in assessing and calculating the value of a claim and negotiating a fair settlement with the insurance company. We understand the ins and outs of helping you quickly get back on your feet.
Still, Seeking Compensation? Go to Trial
At times, there may be a disagreement over a fair settlement, in which case our attorneys are not afraid to go to trial. We've successfully fought large corporations and insurance companies at trial and won our clients a hefty award. Our injury attorneys have recovered more than $150 million. We're ready to fight for your rights when the at-fault party violates their social contract to keep you safe during travel.
Schedule a Free Consultation with Ontario Falling Luggage Claims Experts With Local Control
Questions? Our local attorneys have control over the local scene and can provide answers in the majority of cases. When you discuss your case with us, it would be unlawful for us to share our conversation unless you give us permission. It's confidential and risk-free to you. We know the doctors and how to deal with deplorable insurance adjusters or airline risk management.
We can help protect and level the playing field in Ontario, CA, as soon as you contact us for free legal advice. If you've suffered injuries in a falling luggage accident at the Ontario International Airport, contact us at (833) LETS-SUE for a free consultation, as you may be able to seek compensation using our superior legal services in the Ontario, CA, jurisdiction.
---
Michael Ehline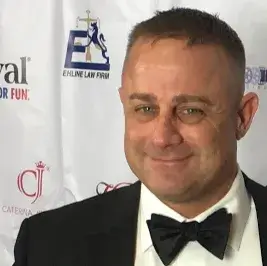 Michael is a managing partner at the nationwide Ehline Law Firm, Personal Injury Attorneys, APLC. He's an inactive Marine and became a lawyer in the California State Bar Law Office Study Program, later receiving his J.D. from UWLA School of Law. Michael has won some of the world's largest motorcycle accident settlements.
---
Recent Personal Injury News
Check out our most recent premises accidents in California and more, including the famous, infamous and everyday people wounded by at fault parties around the world.