If we don't win, you don't pay.
Speak to the Attorney.
Born to serve.
633 W 5th Street #2890
Los Angeles, CA 90071
(213) 596-9642.
2323 S. Voss Rd, Suite 244
Houston, TX 77057
(832) 592-1260.
Date Modified: June 9, 2023
Are you seeking answers after a bad accident in Ontario? Is your gut instinct telling you to hire a lawyer? I am attorney Michael Ehline. I specialize in winning difficult Ontario, CA, accident actions. I am compassionate about representing downtrodden and disadvantaged people in San Bernardino, CA.
Below, I will share some information about getting money from the insurance company after being injured in Ontario, CA. And my well-established legal team has a proven track record and is industry and peer-reviewed, with hundreds of five-star client reviews and years of experience working throughout the country.
Ontario and Accidents
You must understand that Ontario is known as the "gateway to Southern California," hosting one of the busiest international airports in the United States while being near all the fun attractions Greater Los Angeles has to offer.
About Our Attorney Awards, Reviews, and Accolades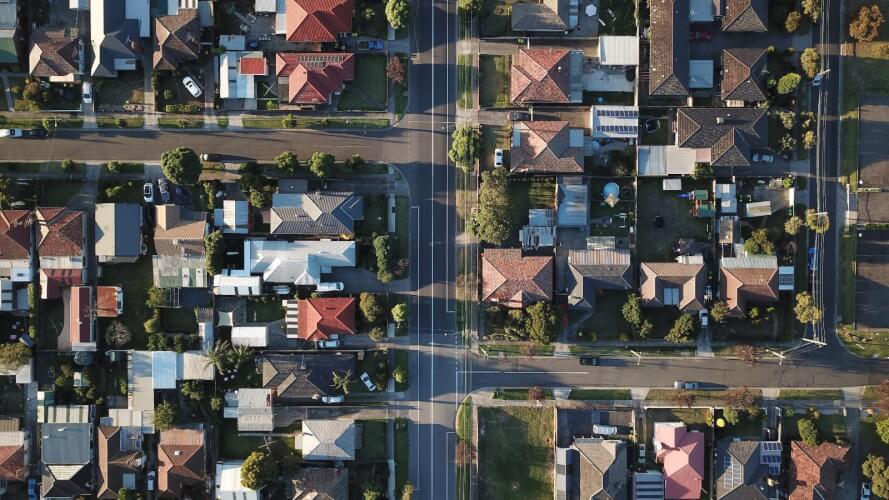 The Superlawyers Rising Star Award was awarded multiple times to Michael Ehline from 2006-2015.
Newsweek Magazine awarded its "Premier Personal Injury Attorneys" award to Ehline Law Firm's attorneys in 2015.
CNN interviewed Michael Ehline about cruise ship law, and he was a guest on NBC discussing limousine law practice areas. Michael was also interviewed by Nancy Grace on CBS, discussing his expertise in California dog bite law.
Our years of experience can help you hold all the negligent parties liable for causing your damages.
At the same time, Ontario Airport affords a variety of short individual flights to and from Las Vegas without dealing with the nightmare of LAX. Residents and short-flight tourists also have access to Palm Springs and Disney Land, the mountain resorts of Lake Arrowhead and Big Bear, and many rifle ranges in the mountains all the way through Vineyard Avenue.
Home to major industries, citrus farmers, large retail stores, mega-malls like Ontario Mills, and much more, Ontario offers a perfect mix of business and pleasure for a single person or a couple. But to navigate anywhere in this vast expense, an auto accident looms, which is the most common type of negligence law matter here.
Connected with some of the largest and busiest state highways, there is a lot of hustle and bustle in one of the largest cities in the Inland Empire, which leads to many dangers, including:
Car accidents
Motorcycle wrecks
Slips, trips, falls
Dog bites.
Despite the rapid growth and a positive 2021 Resident Satisfaction Survey, there are a lot of hazards lurking on the road, at workplaces, and even in medical facilities. Some victims never make a full recovery and lose their professional employment.
The outcome of many cases has resulted in lost income and unhappiness in the daily life of many past clients in Ontario, California, till they hired us to handle the details like obtaining police reports and filing documents with the courts, etc.
At the end of this article, I will focus on some secrets about improving your well-being by receiving a successful award of maximum compensation after being injured in an Ontario, CA incident.
My priority is meeting up and helping your family and friends prepare and get through this stressful situation using advanced technology and responsible communication. We can even provide transportation to get you to our office and discuss forming an attorney-client relationship. I take steps to ensure you are kept in the loop and swiftly answer your questions.
One thing is certain. We won't stop fighting till you are fully compensated full value by the person or individuals with deep pockets to cover your losses. I have no doubt I can may any liable party pay up for causing your problem and put you ahead of their game in record time on your terms! Our legal foundation means we are prepared to listen and win against those who caused your malaise 24 hours a day, seven days per week.
Ontario Personal Injury Attorney
From reckless drivers in an auto accident to negligent employers and careless healthcare providers, Ontario is a breeding ground for catastrophic accidents waiting to happen. If you don't have an experienced personal injury attorney by your side after your serious injuries, you may find yourself in a troublesome situation. Our law offices have handled cases in Ontario for over a decade. We make it our business to give you guidance during this tenuous period. We will interview witnesses and represent your interests by staying committed through settlement, mediation, or trial.
Ehline Law and our personal injury attorneys have built a strong reputation and garnered the trust of thousands of injured victims across California, including Ontario. We work on a no recovery, no fee promise, so there are no charges for services upfront and never charge for representing you if you don't win. We work tirelessly for our injured clients to get them the justice and compensation they deserve following their personal loss, property damage, or even death.
Contact our Ontario, CA, personal injury attorneys now to learn more about your rights as an injured victim. When you seek legal representation on a contingency basis from us, we won't stop fighting till victims receive fair compensation to help get any injured party back on their feet. Call (833) LETS-SUE today and take steps to preserve your legal action and maximize values.
We don't get paid attorney's fees unless we win, so it's no skin off your teeth to risk-free discuss the legal process. Don't hesitate to call us today! If you are satisfied with our helpful advice, we can talk about moving forward to protect the typical two-year statute of limitations and begin extensive investigations/negotiations.
Types of Personal Injury Cases We Handle in Ontario
Accidents come in all shapes and forms, and some of the personal injury cases we handle in Ontario include the following:
Car accident
Fall accidents
Pedestrian accident
Truck accidents
Motorcycle accident
Bus collisions
Hit-and-run accidents
Defective products
Dog bites
Work-related accidents
Medical negligence
Assault and Battery
Wrongful death
And many more!
There are all sorts of accidents our experienced Ontario personal injury lawyers can handle. Many can lead to catastrophic injuries or wrongful death. If you've been injured in an accident or lost a loved one due to another's negligence, contact us now for a free consultation to discuss your case. In confidence, injury victims will learn more about your legal options after automobile accidents or a premises liability insurance claim. For example, fall accidents are quite common at Ontario Mills and other retail outlets in the Rancho Cucamonga locale.
Our most dedicated, experienced lawyer will explain the whole legal process when accidents happen when you call for a free case evaluation, 24/7 on a daily basis. Don't let the insurance company walk all over the injured victim. If they don't play ball, let the jury decide in a lawsuit with us at the helm. Call our compassionate law office at (833) LETS-SUE and speak with one of the best lawyers in the nation today!
Car Accident Injuries Can Be Devastating, but Other Types of Injuries Can Be Catastrophic
According to the National Safety Council, there were 4.8 million people injured in car accidents across the United States. Although many of these are minor injuries, there are still a lot of drivers and other vehicle occupants who suffer devastating injuries.
A rear-end collision can lead to whiplash injuries that can worsen, affecting an individual's quality of life. Head-on collisions can lead to broken bones, fractures, head and neck injuries, and hand and wrist injuries.
The vehicle type also affects the injuries sustained following an accident. For example, a motorcyclist can suffer lacerations, abrasions, and bruises even in minor accidents, as they do not have much protection since a motorcycle is not an enclosed vehicle. Trucks, for example, are large and well-protected. Factors like this make it clear they have a better chance of surviving road deaths, for example.
Work-related accidents are even catastrophic and not always so cut and dry. From large equipment or boulders falling onto workers at construction sites to handling hazardous chemicals at a waste-management facility, there are all kinds of injuries that a victim can suffer, including the following:
Burn injuries
Cuts, bruises, and lacerations
Electrocution injuries
Poisoning
Crushing injuries
Spinal cord injuries
Repetitive injuries
Traumatic brain injuries.
Whether you're suffering from a work-related injury or a car accident injury, seeking medical attention and starting treatment is essential to help you recover and get back to a normal life. However, in some cases, the victims do not recover completely and experience a poor quality of life. We are ready to help with any negligence case in Ontario, California, and are ready 24/7 to address your concerns.
A serious injury can flip a person's life around completely. For example, a severe spinal cord injury can lead to surgeries, rehabilitation, therapy, home modification, and life-long care. These types of injuries can affect a victim's mental and physical state and drain their bank balance.
It's not fair for injured victims to suffer the consequences of an accident due to another's negligence. It is crucial that victims discuss their personal injury cases with experienced Ontario personal injury attorneys.
Our experienced personal injury lawyer can help build a strong case against the person at blame in all practice areas needed to win big on behalf of any man, woman, or child. We will also fight aggressively for the compensation you deserve after being hurt.
Personal Injury Law That May Apply to Your Ontario Accident Case
Different types of law may apply to a case, depending on the circumstances around one. Let's look at some of the common personal injury laws. with a lawyer who understands the nuances and proper approach to ensure success.
Negligence
When pursuing a personal injury case against a negligent party, the victim must prove the elements of negligence, and these include the following:
The defendant owed the victim a duty of care (Legal duty)
The defendant breached their legal duty to the victim involved (Breach)
The victim suffered injuries due to the defendant's negligence (Causation)
The victim sustained damages (Damages).
It is important to note that Ontario follows the California comparative negligence rule unlike some states where the victim can't recover compensation if they are partially at fault, injured victims in Ontario can obtain monetary damages even if they're partly responsible for the accident.
If you've suffered an accident due to another's negligence, contact our experienced Ontario personal injury attorney to learn more about your rights and to get the best results. Our skilled personal injury attorney can help establish the critical elements of negligence to increase your chances of recovering compensation.
Premises Liability
Under personal injury law, premises liability is also based on negligence and is represented under Civil Code §1714(a). In a premises liability case, the victim must provide evidence that they suffered harm due to the defendant's property management. Although the critical elements to prove in a premises liability claim are the same as a personal injury claim, it varies slightly.
Injured victims must establish the following elements to have a valid premises liability claim:
The defendant was the property owner or occupier (Duty of care)
The defendant failed to maintain their property reasonably (Breach)
The victim suffered injuries due to the defendant's negligence (Causation)
The victim sustained damages (Damages).
If you've suffered injuries on someone else's property, you may be able to pursue a premises liability claim depending on your status. It is best to consult with our experienced personal injury lawyer to learn whether you have a valid case following your accident.
Workers Compensation
In California, employers must purchase workers' compensation for all their employees (except independent contractors). A workers' compensation allows injured workers to recover medical expenses and lost wages for their injuries or the deaths of a loved one due to their employer's negligence. In return for receiving workers' compensation benefits, the employee forgoes the right to sue their employer or company.
Under personal injury law, injured workers can pursue workers' compensation claims to recover the damages incurred following their work-related accident. However, in some cases, they may be able to pursue a personal injury claim against their employer, for which they can even receive non-economic damages, which would not be possible under a workers' compensation claim.
If you've suffered injuries in a work-related accident, contact our personal injury law firm to discuss your case and learn more about your legal options, chances of success, and potential attorney fees you could incur.
Strict Liability (Dog Bites and Defective Products)
Driving isn't the only way to get hurt. A dog attack or use of a defective product can lead to serious injury. You can pursue a personal injury lawsuit against the dog owner or a product manufacturer. Injured victims do not have to prove that the defendant was negligent in strict liability cases.
Wrongful Death
Under personal injury law, surviving family members in California can pursue a wrongful death claim if they lose a loved one due to someone else's negligence.
Damages You Can Recover in Personal Injury Claims
Whether you've suffered injuries in a slip and fall accident at a retail store or a car accident, you may be able to recover monetary damages from the other driver or company like Uber or Lyft.
There are two main categories of negligence an accident victim can pursue, including the following.
Economic Damages (Also Referred to as Special Damages)
These types of damages compensate victims for objectively verifiable monetary losses such as medical bills, lost wages, and property damages.
Injured victims can calculate the out-of-pocket expenses by maintaining all the receipts of the expenses incurred and adding them when filing a personal injury claim.
Non-economic Damages (Also Referred to as General Damages)
These types of damages compensate victims for subjective, non-monetary losses they experience following their accident, including pain and suffering, emotional distress, loss of society and companionship, and reduced quality of life.
Non-economic damages are challenging to calculate. An injured victim needs to contact our experienced Ontario injury lawyer staff to help assess the specifics and calculate the compensatory damages they are eligible for.
Why Should You Hire Ehline Law Personal Injury Lawyer for Your Injury Case in Ontario, CA?
Ehline Law and our personal injury attorneys have successfully recovered over $150 million in compensation for our injured clients and handled more than 3,000 personal injury cases. We have over 15 law offices across California and Texas, serving areas such as Los Angeles, San Diego, Ontario, and many more.
There are several reasons why you should consider hiring our personal injury law firm following your accident in Ontario, CA, some of which include the following:
Our personal injury lawyer can help investigate the accident and gather the evidence required to build a strong case.
We can help assess and calculate the damages you are eligible for and fight for maximum compensation so you don't leave money damages on the table.
Our attorneys handle personal injury cases daily, so we have the knowledge to comply with all procedures when filing great personal injury claims.
If you've suffered a catastrophic personal injury due to another's negligence and don't have the financial means to get treatment, do not despair. Our high-class, personal injury lawyer will help injury victims locate a lien medical doctor to alleviate the burden of paying surprise edical bills upfront.
Ehline Law is an above-board, premier personal injury law firm. Our legal team has the firepower to handle the at-fault insurance company and negotiate a fair settlement on your behalf.
Most personal injury cases settle outside of court, but an insurance company sometimes may not agree on a fair settlement. In such cases, our experienced trial attorneys are unafraid to take matters to court.
Schedule a Free Consultation with Ehline Law
Fortunately, calling us after an accident may be one of the best decisions you ever make. Don't let your case get before the judge without speaking with us first. We have the training, knowledge, and skill to win your case. Leaving money on the table is not an option. You can visit any of our amazing and responsive law offices or contact us to discuss your personal injury case with ease and at no cost in stress-free Spanish, English, and many other languages.
Once you hire us, you will be our first priority. If you've suffered a serious injury in an accident in Ontario due to someone else's negligence, contact us at (833) LETS-SUE for a free consultation, as you may be able to seek compensation in an auto accident or other serious San Bernardino accident case.
Michael Ehline is an inactive U.S. Marine and world-famous legal historian. Michael helped draft the Cruise Ship Safety Act and has won some of U.S. history's largest motorcycle accident settlements. Together with his legal team, Michael and the Ehline Law Firm collect damages on behalf of clients.
We pride ourselves on being available to answer your most pressing and difficult questions 24/7. We are proud sponsors of the Paul Ehline Memorial Motorcycle Ride and a Service Disabled Veteran Operated Business. (SDVOB.) We are ready to fight.