Ehline Law Firm is the plaintiff's San Francisco accident lawyers devoted to assisting injured clients. So the advice we give is for accidents. But we don't help with just any mishap. We support accidents caused due to some other person's ignorance.
Are The Ehline Law Firm Personal Injury Lawyers Ready To Help You Now?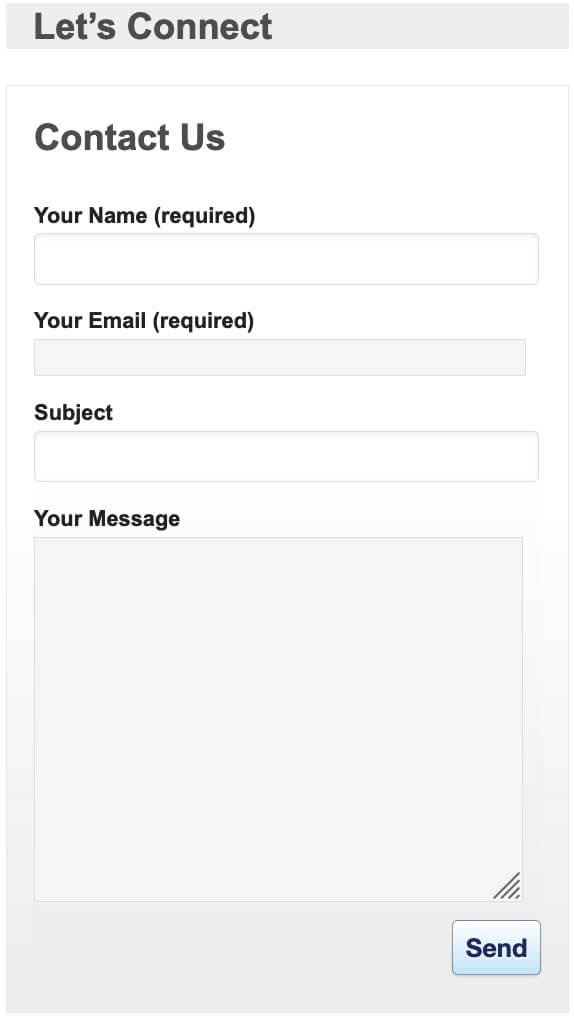 Yes, we are! When a party causes harm like this, it is negligence. Negligence cases are our focus. So we act quickly as soon as you phone us to protect your claim.
Of particular interest, most accidents are avoidable. Hence, we make people pay money for hurting others when they could have avoided the catastrophe altogether.
Also, we happily help clients lessen the shock of administrative and legal challenges. Taking the burden off their shoulders is something in which we pride ourselves. And we enjoy assisting people in resting and reinvigorating.
So we strive to help accident victims to focus on their recovery and well-being. Moreover, this means we prepare cases like they are going to trial while they get well.
Most of all, we have a proven track record of success. So yes, not only are we standing at the ready to help you now, we are experts in this area of the law.
Do We Specialize In Traffic Accidents?
Yes, we do! First of all, we love working for the people of San Francisco, California. Even though SF has many perils that could lead to a person getting hurt, it is a great town. There are also significant advantages to living in this city. It is gorgeous. And it is scenic.
Sadly, this city has reached the top of the list for traffic accident-related injuries and deaths. Therefore, this has been our focus for years. After all, motor vehicle collisions happen all the time.
So we have a system to ensure clients get satisfied. Happily, our proven record of success shows many win after win in motor vehicle crash cases.
How Does Ehline Use Technology To Win You More Money?
We do extraordinary things to build the value of these cases. Our pros are great innovators in the use of technology. For example, in a cable car accident case, we create court displays and computer graphics. Also, we use these slideshows and exhibits. We do this to show the insurance company and mediators.
Last, we can build a day in live videos to help jurors relate to the day accident victim. Victim's day-to-day struggles are all types of displays that tell the story about why you deserve payment. So this helps win your claims for an award of money.
What Are Some of Our Other Practice Area Focuses?
Accidents and injuries are not exclusive to motor vehicle cases. After all, SF is a crowded place, even in or near high rise office buildings. People at work can get packed in like sardines. Every inch of office space counts to the owner's bottom line, right?
For example, there are parcel deliveries with bicyclists used as mules. They get run over by road ragers and inattentive individuals sometimes. Hence, this means that suffering a work-related injury is a real possibility.
What About Uneven Sidewalk Cases?
But the danger does not end at work. Government claims are also commonplace. Noteworthy, here would be a slip and fall on a cracked sidewalk.
Tree roots are a cause of misleveling of sidewalks all over the Bay Area. And this can result in huge gaps or rises that catch a person's toe.
People out in the town walking can trip and fall.
Imagine falling flat on your face because a city worker failed to fix the sidewalk or rope it off.
These are the things a great personal injury lawyer like Ehline Law Firm helps with, so you can focus on your new circumstance. So we are mindful and prideful of the role we play as consumer advocates.
What is the Outstanding Reputation of Our Law Firm?
It is probably to the advantage of any person hurt in San Francisco to use our well-earned reputation. After all, you will want it for your benefit to win in court.
We have proven courtroom capabilities. Of course, this talent and skill can often be advantageous. Primarily this is true when we are positioning for mediation and pretrial settlement.
Working with a great firm like Ehline has satisfied many of our customers. These are people like you who exercised their rights.
People represented by Ehline Law Firm are happy with their results. This firm's dedicated concentration on car accidents, for example, has produced some fantastic online reviews.
It all starts with copious case preparation. Our solid track record of achievement demonstrates our energies spent on behalf of others.
We are also super conveniently located for people hurt and unable to travel far. And we represent clients in Campbell and San Francisco proper.
Ehline Law Firm's staff of seasoned advocates knows the bay area very well. So we work tirelessly to protect the rights of all personal injury victims here.
---
Ehline Has Won People Millions of Dollars for Personal Injuries
We have proudly been winning for over 11 years. Our firm has also won industry and consumer recognition from many peer organizations.
Also, we have won people some of the largest monetary recoveries for the cases of their type. Do you need representation for a severe personal injury? If so, we will tirelessly fight to get you the maximum money allowable under California law.
Call a Million Dollar Advocate attorney now.
What Are the Statistical Risks of a Traffic Injury in the City?
San Francisco is the fourth largest city in the Golden State by population and ranks the thirteenth largest city nationwide. It has a diverse architecture with steep rolling hills used as backdrops in movies and television shows since time immemorial. But what is glaring right away is the lack of parking spots for motor vehicles.
People will notice door dings on cars and find it challenging to navigate the twisting and winding hills in their motor vehicles. Thus, drivers, bicyclists, and pedestrians are at serious risk of injuries. Just engaging in these day to day tasks is very dangerous for even the most experienced locals like Uber and Lyft drivers. Even walking to and from the bus stop could kill you. Bus stops get plowed by drunks all the time. Botton line here is that this could prove fatal.
What Does The OTS Say About San Francisco Accident Injuries And Deaths?
The State Office of Traffic Safety calculation of miles driven per city is glaring. Statistics show that San Francisco has more injuries and deaths in traffic collisions than other large cities.
SF Traffic Accident Data from 2009 revealed that:
Three thousand seven hundred forty-five people became injured here. These figures also include people killed in related traffic accidents.
Those numbers include 293 motorcyclists.
They also include 736 pedestrians and 522 bicyclists hurt or killed.
Knowing all of this, we try and make the hostile experience of a vehicle wreck more bearable by offering you a personable service.
What Do You Do When You Need Legal Help In San Francisco?
When you suffer injuries in San Francisco, you will need an aggressive expert who is local. But a consumer will want someone with great skill and talent. Most people like to hire lawyers who have numerous accolades and awards.
Mr. Ehline is Famous and Successful
Michael Ehline has recovered gigantic sums of money for satisfied people. These people were once clients. Our lawyers have the know-how to make your case a success. So we push you through the California court system with finesse.
Ehline wants you to receive the best possible outcome in your interests.
Our lead counsel's expertise shows in his online ratings.
Check him out as a Super Lawyers Rising Star 2009-2014.
Michael Ehline was also a proud member of the American Judicature Society.
And he is presently part of the Consumer Attorneys Association.
Mr. Ehline was in several Daily Journal publications, as well as CNN. Michael has done interviews with California Lawyer Magazine. His works were even cited in Forbes and numerous Hispanic Noticias publications. Also, he helps International Cruise Ship Victims and regularly lobbies Congress.
Michael is also a contributor to Palo Verde Valley Bus. This is a respected commercial travel publication. Naturally, Michael takes pride in being a member of the Marine Corps Association.
Integrity and dedication to obtaining swift justice go into every case we prepare. Most important here is that Michael wants to do the same for people like you.
How Will Ehline Law Firm Go About Obtaining Tort Compensation For Me?
After an accident, the insurance company usually likes to play games and drag things out until the case becomes stale.
Insurance companies try to minimize the significance of your bodily harm. And they are notorious for "lowball" offers.
Furthermore, they come up with stupid reasons for ripping you off. Most of all, they use silly legal arguments that don't pass muster. Naturally, hardly ever fairly value a claim.
Insurance companies near you want to settle people's cases for peanuts.
This is the only real concern adjusters have. Getting out from under it for cheap or nothing is their goal for your case. They could drag out negotiations until the witnesses fade into the background and disappear. Sometimes it's worse. A misled person can fall for it. People in accidents are victims.
So they are often duped after being too trusting. Victims often get suckered into waiting until the time to sue has expired.
Unlike your insurance adjuster, we want to settle your case for as much as possible.
So we take a negative and turn it into a positive.
Also, we are alongside poor people who need a shoulder to lean on in their pursuit of justice. The end game in any catastrophic claim like this is getting a person paid. But the real goal is to get you a significant amount of money to cover you for life.
Therefore, a person can pay off doctors, lawyers, and care providers. Most important, only then can a person go on living a relatively healthy life. But alas, you still have to endure this new-found disability.
If We Don't Win, You Pay No Fee?
Yes, you heard, right. Ehline Law Firm proudly works on a contingency fee basis. So this makes it possible to represent suffering clients without it breaking their bank.
We charge no up-front fees. Unless we have a positive result for you, we don't get paid an attorney's fee. In other words, we are confident enough in our services and skills.
Also, we believe we will win the cases we take on "do or die." By hook or by crook, we will fight tooth and nail on behalf of our clients. Put our can-do attitude, appellate, and litigation skills to work for you. After all, your family deserves the best, right?
Contact Us Now!
Our invitation stands. Michael Ehline wants you to hire this firm for your San Francisco personal injury claim. We promise we will run your case with honor, courage, and commitment—give our favorable, charming civil lawyers nearest you a chance to earn your trust. Call toll-free at (888) 400-9721. Our lawyers will come to a person wherever they are, at our expense.