If we don't win, you don't pay.
Speak to the Attorney.
Born to serve.
633 W 5th Street #2890
Los Angeles, CA 90071
(213) 596-9642.
Date Modified: July 2, 2023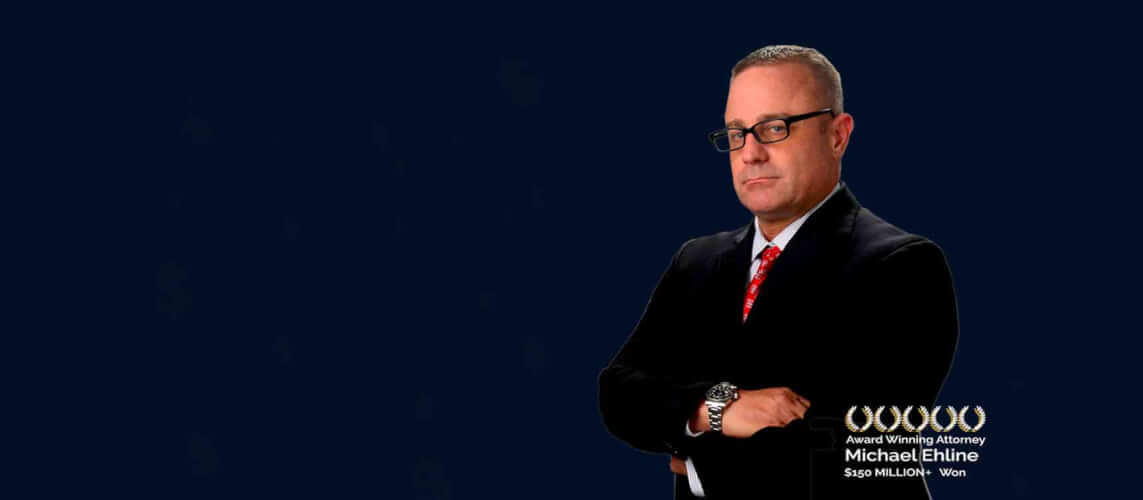 We live in a dangerous world where many things can harm us and cause fatal severe injuries, nonetheless, that sometimes happens due to the negligence or malice of other individuals.
If that happens, it's essential to have money for your medical treatment since they are not for free nor inexpensive, so the best you can do is hire a law firm in San Francisco that helps you make the tort claim you can ask for.
We are the Ehline Law Firm, and we offer you quintessential services to get the compensation you deserve for your spinal cord injury and related issues such as paralysis and even quadriplegia. You can contact us through our website or use our phone number to set an appointment and get the best spinal cord injury lawyer in San Francisco, CA.
Best Spine Injury Attorney Help
How Much Is a Spinal Cord Injury Lawsuit Worth?
Can You Repair Your Spine After Getting a Spinal Cord Injury?
In Which Situations Can Injury Lawyers Help Me?
Do You Need San Francisco Spinal Injury Lawyer? Contact Us Today to Schedule a Free Consultation!
How Much Is a Spinal Cord Injury Lawsuit Worth?
Injured victims need to spend tons of money on life care, medical, and emotional rehabilitation treatments, so the worth of insurance when that happens is not low. The amount of money an injured person can get from suing the negligent party depends on the severity of the injury and the insurance resources of the person that caused the accident, but some lawsuits can provide you with compensation.
Regardless of that, you need a qualified injury attorney in San Francisco if you want to win the trial and receive significant compensation to pay for your future medical treatment. Our founder, Michael Ehline, has won over $150 million for clients that are now satisfied and getting the physical treatment they require, so don't doubt that we are the best personal injury lawyers in Northern California.
Can You Repair Your Spine After Getting a Spinal Cord Injury?
Maybe, but it depends on the accident you had and the severity of your spinal cord injuries, and the aggravating factors of the case. Some wounds can cause you permanent disabilities such as paralysis, paraplegia, quadriplegia, brain injuries, nerve injuries, and extreme pain, so you require more financial resources to treat them. Unfortunately, not every victim of spine injury problems can fully recover from their wounds, but they can make an effort to ease their pain and improve their motor functions.
Getting a spine injury is a significant nuisance, so you must do what you can to stay safe and keep your family free of those issues. Take into consideration that conditions such as paraplegia or a brain injury can make you lose control of some parts of your body, making you unable to complete many daily tasks.
As mentioned before, you need more financial resources to pay for your life care, so try looking for professional San Francisco spinal cord injury legal services that can get you the money you need to make your spinal cord injury claim. You deserve medical assistance that can help you heal from your injury or nerve damage, so don't hesitate to seek help.
In Which Situations Can Injury Lawyers Help Me?
Anyone could suffer from an accident at any time, so injury victims need a lawyer that has a decent range of practice areas regarding the situations the firm can address. Many accidents could cause a spine injury, but every litigant has to treat each case differently since every situation varies from the other, and therefore, the legal strategies they use change.
We understand that you may be curious about how the law protects you from any accident you suffer from, so here is a list of the cases we can take to help you:
Car Collisions.
Animal Injury.
Wrongful Death Liability.
Fall Accident.
Traumatic Brain Injuries.
Paralysis.
There are many other cases we can take in San Francisco, offering you a top-notch attorney-client relationship throughout the case, so don't hesitate to call us at (415) 684-7688 to arrange a free consultation of your case and start the process to receive your future comp. You can also contact us through our website by filling a form with your name, phone number, and your personal details for us to call you as soon as we can.
Do You Need San Francisco Spinal Injury Lawyer?
Whether you need a Los Angeles Spinal Cord Injury Attorney, or legal advice in the San Francisco Bay Area, San Diego, Santa Cruz, and many other places in California, we are here to help you.
Contact Us Today to Schedule a Free Consultation!
Your life and safety are a priority and so is getting top-notch clinical treatment, so get in touch with us if you have a serious spinal issue and you need to sue your victimizer. We give our clients the best service they can ask for regardless of how injured they are, so you are in the best hands with us!
Michael Ehline is an inactive U.S. Marine and world-famous legal historian. Michael helped draft the Cruise Ship Safety Act and has won some of U.S. history's largest motorcycle accident settlements. Together with his legal team, Michael and the Ehline Law Firm collect damages on behalf of clients.
We pride ourselves on being available to answer your most pressing and difficult questions 24/7. We are proud sponsors of the Paul Ehline Memorial Motorcycle Ride and a Service Disabled Veteran Operated Business. (SDVOB.) We are ready to fight.