California Hit and Run Laws
---
Call Today: (213) 596-9642
---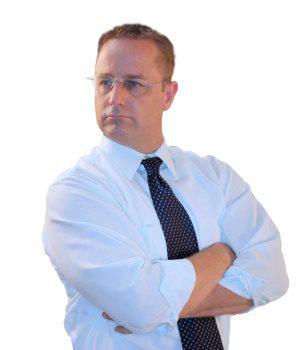 California has some strong hit and runs laws. It is a misdemeanor to leave the scene of an accident involving property damage without exchanging necessary information, and a felony if that accident means a bodily injury. There are also civil consequences that potentially come into play. Below are the basics of what you should know.
California Penal Code Section 20001.
As stated in penal code sec. 20001, different circumstances exist where the driver of a vehicle must stop immediately when an automobile accident has occurred. So this satisfies the requirements listed in traffic code sections 20003 and 20004.
The different circumstances are as follows:
If a driver fails to comply with these laws, it can result in a prison sentence no longer than one year. Penalties are no less than $1,000 and no higher than $10,000. In some situations, the driver may receive a prison sentence and a fine.
A severe or permanent injury refers to injuries that cause impairment that is permanent or the loss of function of an organ or member.
Also, if injury or death occurs, it can result in the following punishments:
A sentence to the state prison for as long as two, three, or four years
A sentence to the county jail that can be anywhere from 90 days to one year
A fine that can be anywhere from $1,000 to $10,000
A term to prison and a fine
The court does, however, have the power to lower or eliminate minimum sentences. Before issuance of a fine, here are a few factors considered.
First, the court looks at the financial capabilities of the defendant. Also, a waiver of penalties in the interests of justice remains possible. More impoverished people could be ordered to perform Caltrans trash pickup.
When the following penal codes are violated, such as when a driver leaves the scene of an accident, it is punishable by an additional prison term of five years on top of the punishment already prescribed.
Penal Code Section 191.5
Paragraph 1 or 3 of subdivision C of Penal Code Section 192
Subdivision A or C of Penal Code Section 192.5
California Penal Code Section 20002.
Drivers should immediately stop their vehicles when in an accident that causes damage to another person's property or automobile.
Important Steps to Take After a Hit and Run.
When involved in a hit-and-run collision, it remains vital to try and get the license plate number and a description of the car. This description should include the color, the model, and the approximate year of the vehicle. The next step is calling the police.
Making a report with information about the vehicle is helpful. Also, it remains essential to provide the cops with its direction of travel when it fled the accident scene. The next telephone call should be to your insurance company or agent. So then you can start a claim and arrange for towing and a rental car if necessary.
Protection from Hit and Run Accidents.
When a hit and run accident happens, you will probably be forced to file a claim with your own insurance company assuming you have Uninsured/Underinsured Motorist Insurance (UM/UIM )coverages. Of course, if the other driver is tracked down and has insurance, you will have another avenue of potential indemnification for your injuries and other losses.
If not, this type of claim will fall under the UM, or collision coverage of the policyholder depending on the kind of insurance and the state the hit and run collision happens. This UM claim is often awkward for the victim to deal with alone. Also, going up against their own insurance company is uncomfortable for them. They are innocent.
If You're a Witness or if You Hit Another Vehicle and the Owner is Gone Take These Steps:
The property owner should be located and supplied with the name and address of the vehicle owner involved in the accident. If requested, the vehicle's registration and driver's license should also be presented.
Leave written notice on the damaged property or vehicle. This notice should contain the responsible driver's name and address and statement explaining the circumstances surrounding the accident. Contact the local police department right away. Contact the California Highway Patrol in unincorporated territories.
Part B of Penal Code 20002 states that owners of runaway parked vehicles are liable for the above penalties when stated requirements aren't met. Failure to comply is a misdemeanor.
Convicted people face jail time of no more than six months. Also, they face fines amounting to $1,000 or less, or fines and jail time. To learn more use our online contact form or telephone us at (213) 596-9642.
Ehline Law Maintains locations and meeting places in Long Beach, Torrance, Marina del Rey, Santa Monica, San Bernardino, and Riverside. We can come to your home or bedside anywhere in Northern, Central, or Southern California.