If we don't win, you don't pay.
Speak to the Attorney.
Born to serve.
633 W 5th Street #2890
Los Angeles, CA 90071
(213) 596-9642.
Date Modified: April 5, 2023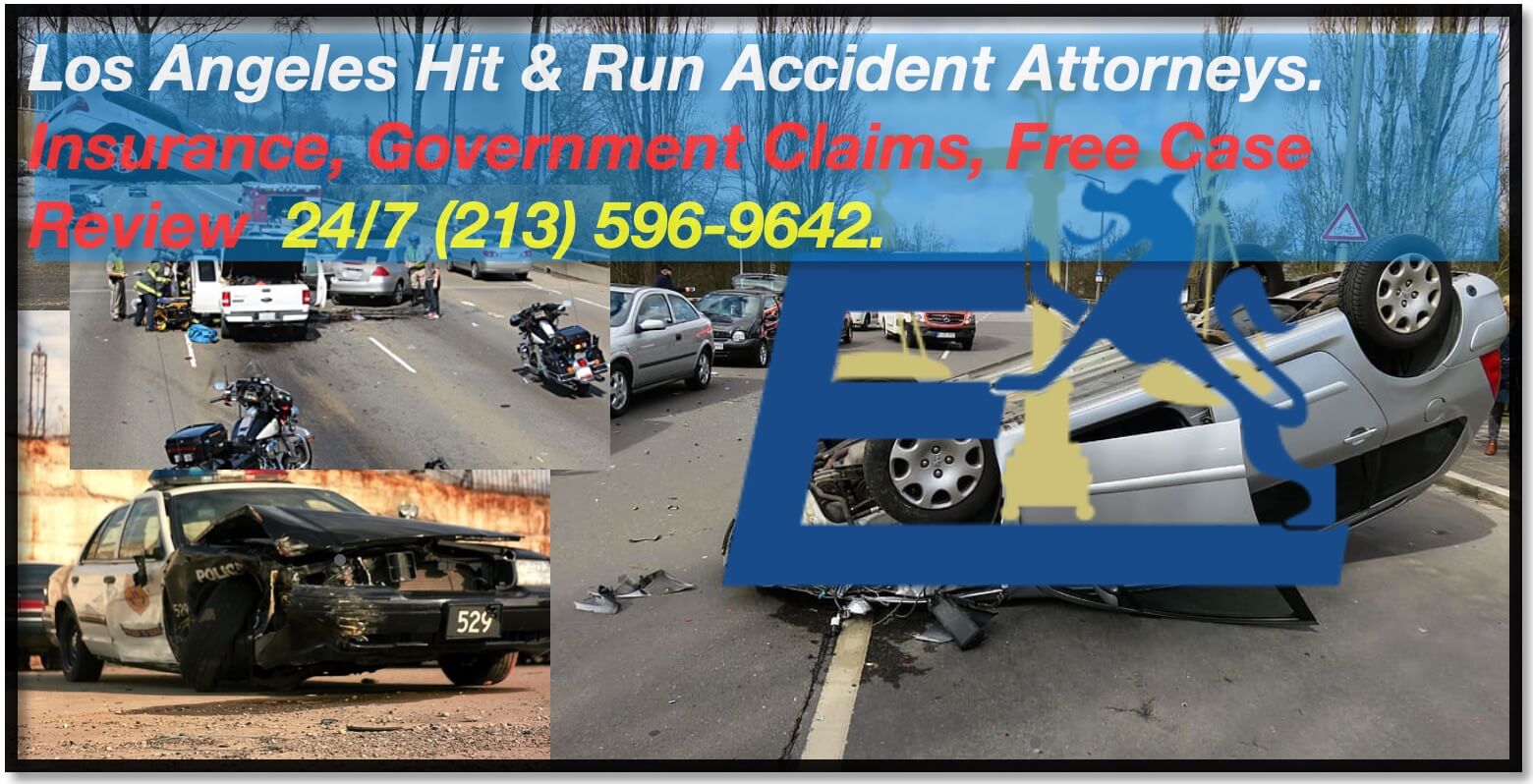 California has some strong hit and runs laws making it a misdemeanor to leave a vehicle scene involving property damage without exchanging necessary information and a felony if someone suffered bodily injury. Fleeing criminals will also face civil consequences, holding them liable as civil defendants to pay your or your surviving family. Below, our Los Angeles car accident lawyers will discuss California hit-and-run accident victims' basics.
California Vehicle Code Section 20001
As Vehicle Code Section 20001 states, different circumstances exist where vehicle drivers must immediately stop after crashing in an automobile accident, satisfying traffic code sections 20003 and 20004 above.
What Does The CVC 2001 Statute Say?
"Vehicle Code – VEH DIVISION 10. ACCIDENTS AND ACCIDENT REPORTS [20000 – 20018] ( Division 10 enacted by Stats. 1959, Ch. 3. ) CHAPTER 1. Accidents and Accident Reports [20000 – 20018] ( Heading of Chapter 1 added by Stats. 1989, Ch. 281, Sec. 2. ) 20001. (a) The driver of a vehicle involved in an accident resulting in injury to a person, other than himself or herself, or in the death of a person shall immediately stop the vehicle at the scene of the accident and shall fulfill the requirements of Sections 20003 and 20004. (b) (1) Except as provided in paragraph (2), a person who violates subdivision (a) shall be punished by imprisonment in the state prison, or in a county jail for not more than one year, or by a fine of not less than one thousand dollars ($1,000) nor more than ten thousand dollars ($10,000), or by both that imprisonment and fine. (2) If the accident described in subdivision (a) results in death or permanent, serious injury, a person who violates subdivision (a) shall be punished by imprisonment in the state prison for two, three, or four years, or in a county jail for not less than 90 days nor more than one year, or by a fine of not less than one thousand dollars ($1,000) nor more than ten thousand dollars ($10,000), or by both that imprisonment and fine. However, the court, in the interests of justice and for reasons stated in the record, may reduce or eliminate the minimum imprisonment required by this paragraph. (3) In imposing the minimum fine required by this subdivision, the court shall take into consideration the defendant's ability to pay the fine and, in the interests of justice and for reasons stated in the record, may reduce the amount of that minimum fine to less than the amount otherwise required by this subdivision. (c) A person who flees the scene of the crime after committing a violation of Section 191.5 of, or paragraph (1) of subdivision (c) of Section 192 of the Penal Code, upon conviction of any of those sections, in addition, and consecutive to the punishment prescribed, shall be punished by an additional term of imprisonment of five years in the state prison. This additional term shall not be imposed unless the allegation is charged in the accusatory pleading and admitted by the defendant or found to be true by the trier of fact. The court shall not strike a finding that brings a person within the provisions of this subdivision or an allegation made pursuant to this subdivision. (d) As used in this section, "permanent, serious injury" means the loss or permanent impairment of the function of a bodily member or organ. (Amended by Stats. 2007, Ch. 747, Sec. 30. Effective January 1, 2008.)" (Source, California State Legislature). [Emphasis added]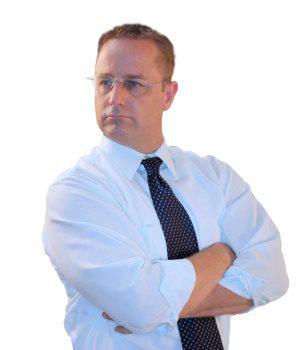 The different circumstances are as follows:
When another driver or passenger has suffered an injury because of the vehicle accident
When injuries from an accident cause the loss of life of another driver or passenger
If a driver fails to comply with these laws, they may receive a prison sentence no longer than one year, with penalties no less than $1,000 and no higher than $10,000. Drivers in some situations, may receive a prison sentence and a fine.
A driver suffering a severe or permanent bodily injury will face medical conditions causing permanent impairment or the loss of an organ or member's function.
Also, when someone's injury or death occurs, fleeing drivers will face the following punishments:
A sentence to the state prison for as long as two, three, or four years
A sentence to the county jail can be anywhere from 90 days to one year
A fine that can be anywhere from $1,000 to $10,000
A term to prison and a fine
The court has the power to lower or eliminate minimum sentences or fines considering factors including justice. First, the court will look at the defendant's financial capabilities and consider waiving penalties in the interests of justice. People who are more impoverished may perform Caltrans trash pickup in place of fine payment. When drivers violate the following penal codes, including leaving accident scenes, their criminal punishment may include additional prison terms of five years above prescribed punishment, called a "sentence enhancement."
Penal Code Section 191.5,
Paragraph 1 or 3 of subdivision C of Penal Code Section 192,
Subdivision A or C of Penal Code Section 192.5.
California Penal Code Section 20002
Drivers should immediately stop their vehicles when in an accident that damages another person's property or automobile.
Essential Steps To Take After A Hit And Run
Getting the license plate number and a car description remains vital when involved in a hit-and-run collision. This description should include the color, the model, and the approximate year of the vehicle. The next step is calling the police.
You filing your report with vehicle information will remain essential to winning your case. Your traffic collision investigation report might contain information about criminals' travel direction when they fled the accident scene, along with vehicle plate numbers, the driver's race, and their gender, for example.
After being released from the emergency room after being delivered there by ambulance, your next telephone would be your injury lawyers. Only your California injury lawyer should call the insurance company or agent helping you start your insurance claim, arrange your vehicle towing, rental car, and necessary damage repairs.
Protection from Hit and Run Accidents.
When you are in a hit and run, you will probably seek to file a claim with your own insurance company, assuming you acquired Uninsured/Underinsured Motorist Insurance (UM/UIM) coverages. If you can track down the hit and run driver, they may have insurance, giving you another potential indemnification avenue paying for your injuries and other losses.
If the person fleeing the scene were not insured, your claim would fall under the UM or collision coverage of the policyholder depending on the kind of insurance and state your hit and run collision happened. Your UM claim can be awkward to deal with alone as a suffering victim trying to heal. Victims fighting their own insurance companies will find insurance settlement negotiations uncomfortable, especially since these victims are innocent.
If You're a Witness or if You Hit Another Vehicle and the Owner is Gone, Take These Steps:
The property owner should be located and supplied with the vehicle owner's name and address involved in the accident. If requested, the vehicle's registration and driver's license should also be presented.
Leave written notice on the damaged property or vehicle. This notice should contain the responsible driver's name and address and a statement explaining the circumstances surrounding the accident. Contact the local police department right away. Contact the California Highway Patrol in unincorporated territories.
Part B of Penal Code 20002 states that owners of runaway parked vehicles are liable for the above penalties when stated requirements aren't met. Failure to comply is a misdemeanor.
Convicted people will face jail time of no more than six months, including fines amounting to $1,000 or less or fines and jail time. If you wish to learn more about California hit and runs, use our online contact form or telephone us at (213) 596-9642. A 24-hour Los Angeles, California-based hit-and-run accident attorney are here to discuss your case today! You must follow our advice and act fast. Your failure to rapidly receive free legal help could mean failing to earn the maximum compensation award, missing your time to sue under California's relevant statute of limitations law.
Michael Ehline is an inactive U.S. Marine and world-famous legal historian. Michael helped draft the Cruise Ship Safety Act and has won some of U.S. history's largest motorcycle accident settlements. Together with his legal team, Michael and the Ehline Law Firm collect damages on behalf of clients.
We pride ourselves on being available to answer your most pressing and difficult questions 24/7. We are proud sponsors of the Paul Ehline Memorial Motorcycle Ride and a Service Disabled Veteran Operated Business. (SDVOB.) We are ready to fight.