If we don't win, you don't pay.
Speak to the Attorney.
Born to serve.
633 W 5th Street #2890
Los Angeles, CA 90071
(213) 596-9642.
2323 S. Voss Rd, Suite 244
Houston, TX 77057
(832) 592-1260.
Date Modified: March 21, 2023
Did you lose a loved one or suffer serious brain injuries or spine injuries due to a failing, defective seatbelt during a Los Angeles car accident? Our personal injury attorney helps seat belt injury victims obtain legal advice and establish an attorney-client relationship in pursuit of recovering full and favorable compensation from at-fault vehicle manufacturers and other liable parties under California law.
We know that seat belts are safety devices that help secure individuals and protect them from things like brain injuries and spinal cord injuries (Help prevent being ejected during a car accident, etc.) However, a seat belt failure or seat belt defects can be a contributing cause of serious injuries in an accident.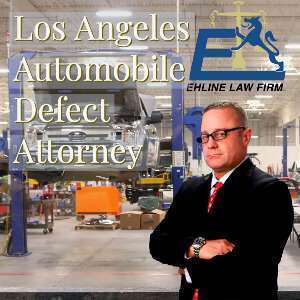 Did Your Seatbelt Fail in a Car Accident?
We Level the Playing Field for Consumers with Injuries. The auto manufacturer is responsible for ensuring a sturdy and strong seat belt component to avoid any failures during car crashes. Whether it is a poorly built seat belt or a mechanical failure, you shouldn't be the one to shoulder the financial consequences of an unbelted accident. We have the courage and financial backing to dominate those naughty insurance adjusters and big-mouth defense attorneys. If a reliable law firm is what you want, keep reading!
Have You Received a Seat Belt Injury in a Car Accident? Call Ehline Law for a Free Consultation
Injuries from Seat Belt Failure
Compensation
Contact Our Injury Lawyer.
If you got hurt due to a defective seat belt, contact Ehline Law and our Los Angeles seat belt injury lawyer today, as you may be eligible for compensation.
Injuries from Seat Belt Failure in a Car Accident
The National Highway Traffic Safety Administration reports more than 3 million injuries annually due to seat belt failure. Around 40,000 car accident victims die when a seat belt fails to latch onto its holding mechanism.
Types of Seat Belt Defects
The types of seat belt defects caused when colliding include mechanical failure, unlatching, wear and tear on seat belts, lap belt design, poor or poorly built, and door-mounted belts. Investigators looking at research history conducted a study. These professionals determined the vast majority of rollover accidents cause severe injuries to people inside the vehicle. This is because the seat belt fails to latch onto its holding mechanism. This is a common manufacturing defect caused during vehicle production installation, causing fatalities. The negligent driver will defend, accepting liability for the impact, using auto defect experts to deflect responsibility for a serious injury or death to the injured person.
Failing safety devices from false latching can lead to medical bills from internal bleeding after striking the steering wheel or the vehicle's interior while waving in traffic to avoid a crash, for example. After a free case review, you will better understand where you stand under California law after vehicle impacts and failed safety restraint devices fail.
How to Determine a Seat Belt Defect after an Accident?
So, when is there a case for a seat belt defect?
The following situations are some signs to help identify a weak seat belt defense resulting in a seat belt defect:
Multiple belted passengers with severe injuries
Belted passenger gets hurt from windshield contact or gets ejected
The belted victim suffers more damage than the vehicle
A damaged seat belt following the accident
Auto manufacturers have faced negative publicity when their vehicles get equipped with faulty seat belts. Volvo recalls more than 19,000 of its cars to avoid any serious cases of defective seat belt injuries.
More serious injuries tend to occur when multiple forces exert pressure on the human body, and seat belts can hurt individuals during vehicle accidents—causing a Los Angeles personal injury.
Common Injuries from Seat Belts
One of the most common seat belt defects is called "retractor failure." This type of individual case occurs after the retracting device fails to lock the seat belt down fast enough to restrain body movement to prevent injury. Seat belts are often sturdy safety devices that can deliver a lot of pressure in an accident leading to injuries known as seat belt syndrome. Children, the elderly, and pregnant women are more likely to injure themselves from seat belts during collision accidents. Besides bruising, there may be continuous or delayed pain, making diagnosis and treatment difficult and leading to complications.
The force from an accident and the jerk reaction due to a strong seat belt can impact internal organs resulting in abdominal injuries, ruptured spleen, kidney damage, lung and heart damage, and more. Other types of injuries include traumatic brain injuries, bruised ribs, post-traumatic stress disorder, and abrasions.
Compensation from Seat Belt Injuries
The financial consequences of car crashes can toll a car accident victim. However, it is up to the lawyer and their expertise to fight for every penny to help you with a seamless recovery process. Our personal injury lawyers at Ehline Law have the experience to get compensation for damages such as medical expenses, surgery, lost wages, pain and suffering, emotional distress, and more. We can provide a free case review and free legal advice in confidence, with no charge to you at all. So you can rest assured this is a risk-free procedure under confidentiality rules. Our 24/7 hotline is (213) 596-9642.
How Much Compensation Can You Get from Defective Seat Belts?
The amount of money you get depends on the injuries sustained and the lawyer's ability to present the case. However, it also depends on the state in which you reside. Since California is a fault-based state, the compensation is calculated depending on the degree of fault.
For example, if you get awarded $50,000 for the damages and are at 20% fault, you will receive $40,000 instead. At the same time, the insurance company will pay $10,000 to the other party liable for the poor design or manufacturing defect.
Even if you're partially responsible, get an experienced lawyer to maximize your compensation, as you can still file for a personal injury claim. Our top personal injury lawyer will provide legal services for this purpose; we are attentive and talented. More than anything, we treat clients as special people with special problems and empathize with them over their malaise. We want to win your case, and help get you back on your feet in all types of personal injury claims involving bad seatbelts!
Contact Our Los Angeles Seat Belt Injury Lawyer Today
Finding the right lawyer can give you peace of mind and help you recover compensation to pay for the rising medical costs. Whether you suffered injuries in an auto accident or got hurt due to a defective seat belt, reach out to us, and we will help protect your rights. Our awe-inspiring lawyers maintain a professional attorney-client relationship and will give you the right legal advice to help get your life back on track with mind-blowing results.
Contact us at (213) 596-9642 and get a free consultation with our injury lawyer on your case. Learn more information on how our legendary Los Angeles personal injury lawyers use their backbone and training to win your case handily!
California injury law firm with locations in Northern, Southern, and Central California.
Michael Ehline is an inactive U.S. Marine and world-famous legal historian. Michael helped draft the Cruise Ship Safety Act and has won some of U.S. history's largest motorcycle accident settlements. Together with his legal team, Michael and the Ehline Law Firm collect damages on behalf of clients.
We pride ourselves on being available to answer your most pressing and difficult questions 24/7. We are proud sponsors of the Paul Ehline Memorial Motorcycle Ride and a Service Disabled Veteran Operated Business. (SDVOB.) We are ready to fight.