Dust Combustion And Explosion Accident Lawyers Near You
Table of Contents:
Welcome to the highly awarded and exalted Ehline Law's Dust and Fire Burn Injury Attorney page. Dust created burns remain one of the least understood and spoken about, but no less tragic events occurring to innocent people. So just what is dust burn accompanied by an explosive reaction, you ask?
The answer is that tiny dust particles in the air can ignite into flames and explode in a flash. And these small particles can rapidly expand into a fireball. The fire, flames, and shock-waves can quickly envelop a person. Hence, a burn victim, a dust fire, quickly makes
So it's natural for you to wonder, as a victim, how much is my case worth, and who pays? Now that we have a basic understanding of how you were injured, determining who caused the incident may remain a difficult task. So getting the right legal help is paramount in any catastrophic personal injury case. Because of this need, the burn lawyers at Ehline Law Firm developed a tested system for these litigating and winning cases. We have represented thousands of injury victims over the last 16 years.
Moreover, we have successfully recovered over $100 Million in compensation damages from large, greedy insurance companies during that time. Don't think you have a case? You could be wrong. Read more about dust fires and explosions, or schedule an appointment with a successful, attentive dust fire accident lawyer near you. Pick up your phone and call (213) 596-9642 to discover more. Our nearby civil attorneys have assisted thousands of people hurt in mishaps that were not their fault. Most of all, our job is helping individuals rocked by tragic, unforeseen accidents involving negligence.
How Do I Pin Down Insurance Company Liability In A Negligently Ignited Dust Fire Case?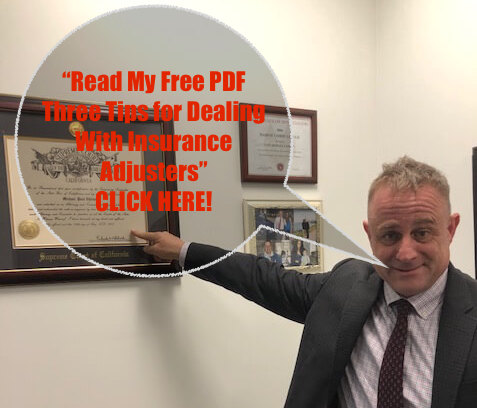 Dust fires are often the result of negligence. So it's not always an accident. Sometimes, if not but for the defendant's harmful acts, no one would have gotten hurt. The evidence-gathering phase is critical after an inferno. Tragically, hurt families and victims are usually grieving and of unsound faculties to take legal action. While victims mourn, the clock to prepare your burn injury lawsuit is ticking. As time passes, your case becomes less and less valuable. You may never pin down liability if you sleep on your rights.
For example, witnesses can forget things. Also, they can die, from one jurisdiction to another. So striking while the iron is hot remains key to maximizing the value of a personal injury claim involving a dust fire. But most of the time, it takes a highly experienced legal team to pin down legal liability.
The First And Most Important Step Is Hiring A Lawyer.
The first phase in a successful combustion injury lawsuit is getting a legal agent, lawyer. Your lawyer's primary agenda should be evidence gathering. The best dust combustion accident attorneys send out a demand to preserve evidence letters to the defendants. They require a site inspection to catalog and preserve exhibits that may be used later at trial.
Great lawyers who can't get relief from the defendant's insurance adjuster may be successful in a motion for pre-trial discovery. Conversely, an unrepresented party may not even submit the proper papers to being an insurance claim. When victims use civil court subpoena power to gather evidence, they can go on "fishing expeditions."
What that means is victims can collect evidence that may not be admissible during trial. But it may nonetheless lead to other evidence that could get used at trial. So it's allowed here in this type of case. These clues remain essential in a dust combustion injury because many parties may have caused or contributed to your debilitating condition.
---
What Is The Dust And The "Fire Triangle"?
Dust can act as a fuel source in some cases. And when dust gets combined with air and an ignition source, it causes dust-ball fires. These dusty clouds can be responsible for severe burn injuries. Also, dust fires remain a source of toxic smoke inhalation. Dust fires are prevalent in some industries. So dust fires place many types of workers at risk for severe injuries or fatal loss daily.
Even first responders are at extreme risk, despite their heavy, protective gear. The fire department and firefighters call this type of fire a "fire triangle." Understanding the nexus of a fire triangle is remains the first step in determining who had a duty to prevent a blaze from forming.
The fire triangle contains three elements:
A fuel source
An ignition source
Oxygen
Because of how difficult this exploding cloud can be to extinguish, it must be doused with the use of chemical compounds, not water! Using water to snuff it out could make it explode, or even worse. So if your boss responds by spraying you down with a water hose, he or she may end up making your injuries fatal.
Are The Dangers To Workers Of A Dust Burn Injury Ever-Present?
Yes. Of course, employees are in immediate danger when there is a dust fire. But nearby residences can be at risk from the fallout of toxic smoke. Inhalation of deadly smoke can even lead to certain cancers and respiratory illnesses. So when there is a sizeable industrial dust fire, it can endanger the whole community. Also, the victims of a powder fire can suffer first, second, and third-degree burns. And these injuries remain associated with pernicious smoke absorption.
---
What Is The Duty To Make Safe?
The owner of a plant or factory must ensure workers have a safe environment. Additionally, they must use practices reducing the threat of dust fires in the workplace. So employers must maintain a clean work environment and have regular inspections. Most of all, they need to create safe zones that prevent the formation of a dust "fire triangle."
Furthermore, they must utilize dust filters and should use dust collection systems. And they must also ensure proper electrical equipment that will mitigate or eliminate the risk of dusty powder igniting in the air. Because of the dangers of flash explosions, employers must maintain appropriate fire control extinguishing methods.
Furthermore, employees must get adequate training in the event of a dust fire. Employees and employers should know how to reduce ignition sources. And they must know how to stifle dust flames without using water.
What Are Some High-Risk Industries For Combusting Dust Explosions And Injuries?
Business Industries at high risk for dust fires include chemical manufacturing companies. So this means manufacturers of agriculture products are on the radar as potentially liable. We all know certain fertilizers, with their high nitrogen content, can ignite when dry and airborne. But risks of chemical explosions also encompass tire manufacturers and businesses that use sanding or grinding tools.
Furthermore, manufacturers of:
Pulp
Pesticides
Textiles
Rubber
Metal
Forest products
Coal mining and fossil fuel power plants
What If My Employer Fails To Abide By The Standard Of Care? What If I Get Burned In A Dust Fire?
If an employer does not maintain proper safety standards, people will almost certainly die or become maimed. So your boss or supervisor must train people to avoid dust fires in the workplace. Also, if faulty electrical equipment causes a dust blaze, negligence is usually a factor.
What About Third-Party Liability?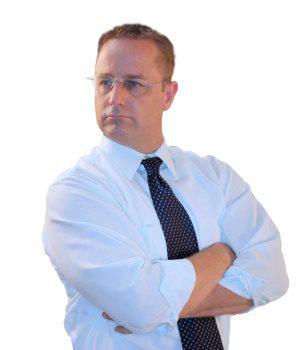 But when bodily injuries occur due to dust created fires, there can be third party negligence. So if there is defective equipment or an employee's actions are careless or reckless, you may have a suit. But it is vital to consult Ehline Law Firm as soon as possible after the initial burns. Mainly this is because evidence can get destroyed over time.
What Can Most Victims Not Know?
Everyone wants an aggressive lawyer to push back against unfair insurance companies and their Fortune 500 clients. But pushing the envelope and engaging in Rambo discovery tactics could anger the judge. And if deemed harassing or time-wasting, a court could sanction a party. But discovery is a two-way street.
So the plaintiff must also comply with seemingly unreasonable requests for evidence. Mostly, these are things an unrepresented, grieving individual cannot know.
What Do You Do To Get Legal Help For A Burn Like This?
First of all, the law limits the amount of time you suffering victims or families have to sue. Next, our dust burn injury lawyers have the experience and resources to investigate your accident. That way, we can hold a large company responsible for negligence. So how do you get this help? Simple, pick up your phone and call our high achiever lawyers at (213) 596-9642 to discuss your case.