If we don't win, you don't pay.
Speak to the Attorney.
Born to serve.
633 W 5th Street #2890
Los Angeles, CA 90071
(213) 596-9642.
2323 S. Voss Rd, Suite 244
Houston, TX 77057
(832) 592-1260.
Date Modified: August 18, 2023
This is the Ultimate Guide to Compensation for Elder Malnutrition. When an elderly family member is assisted living in a Los Angeles, CA nursing home, we expect them to be well-fed and happy.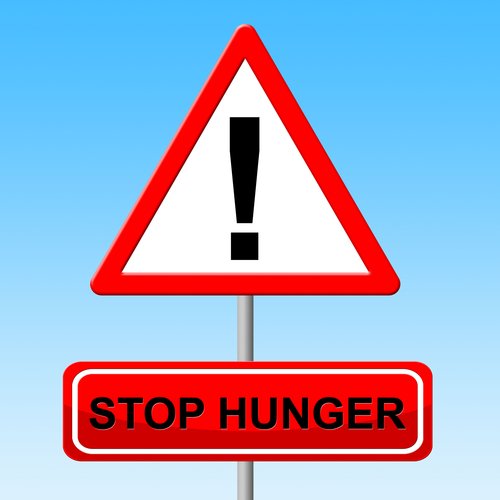 Here to Help You Every Time
Families assume their aged kin will get the proper care and assistance, especially with their overall frailty and gullibility.
After all, long-term care facilities are expensive. But money doesn't mean you will receive adequate nursing care. Every person needs a well-balanced diet to maintain their health and avoid illnesses. However, it is becoming more common for nursing home residents not to receive the proper nutrition required to function.
This form of elder abuse is unacceptable and should be handled immediately by an experienced team of Los Angeles, CA lawyers dedicated to elderly clients and their family members. Nursing homes, ironically, are often run by people who take a Hippocratic Oath.
Each nursing home resident deserves personal care from their nursing care provider.
Poor feeding or inferior feeding happens.
The nursing home where you or your loved one suffered injuries that failed to detect or address malnutrition can be found negligent.
IMPORTANT: When you see any senior suffering rapid weight loss, you should see red flags raised immediately in your mind's eye. To better understand what to look for, here are some signs and symptoms of elder malnutrition if someone you care about suffered from a personal injury attorney's perspective.
When discussing your options with the appropriate team, you will notice that there are people in Los Angeles who want to ensure the safety of your loved one. If you have any inkling that they are being abused while staying at their care home, you should speak to a professional immediately.
To learn more about malnutrition in nursing homes and how Ehline Law Firm can help, continue reading below. We offer convenient locations in San Diego, Sacramento, Ontario, Orange County, Riverside, and Northern California (Fresno County), USA. Also, you can call the firm to set up a free consultation.
Why Is This Kind of Elder Abuse Happening in Nursing Homes?
Malnutrition can happen to anyone of any age. However, when someone has been placed in a nursing home, they are more likely to receive this kind of elder abuse.
There are a few reasons why this may happen in an assisted living facility:
Medications: If your loved one is on medication that leaves them not feeling hungry, then they will have little desire to eat. Also, the employees may not encourage elderly people to eat in assisted living facilities.
Poor Food Quality: Even though people pay a lot of money to put their loved ones in a nursing home, it does not mean that the food quality will be good or that there will be clean drinking water.
Health Conditions: There are many illnesses and conditions like poor dental health, dementia, Alzheimer's disease, depression, digestive problems, and more that can leave your loved one unable to eat.
Dexterity Problems: Some people may have pain in their hands and fingers, leaving them with dexterity problems. They will have a harder time trying to eat depending on their individual case as a victim.
What Are Some Signs of Malnutrition Among Nursing Home Residents?
When you go and visit your loved one in a nursing home, there are a few different signs you can look out for to guard their life and protect their safety.
The following points are signs that you should look out for regarding abuse in a Los Angeles nursing home:
Sudden and unexplained weight loss
Powerful body fatigue
Sudden dental problems
Vitamin deficiency
Sudden development of canker sores
Bruising and infection that happens easily
Difficulty thinking clearly or another emotional suffering
Infections that don't heal, and related illness
Wounds that are not healing quickly when they should be
Yellowing skin of the elderly individual.
Mental problems, confusion, or fear of nursing home staff.
Are Nursing Care Facilities Required to Assess Nutrition for Elders There?
Yes, they are! Nursing homes must provide good elder and dependent care instead of indirect punishment. Mainly, this includes assessing the nutrition of each of their residents. So nursing homes must be proactive. Caretakers and nurses are responsible discover the critical nutritional needs of their malnourished inhabitants. Treatment means residents are not made to suffer dehydration and complications by assisting these vulnerable souls through their hospital stay.
Elderly malnutrition can have multiple causes.
These can range from:
Diminished appetite
Lack of healthy food.
Nursing home malnutrition is a severe concern in a nursing home setting because good elder and dependent adult care will never include malnutrition. So if your loved one's condition is not for medical reasons or the natural aging process, providers are on the hook for your money damages.
Nursing abuse lawyers can force nursing homes to pay you for their indiscretions. But you must first contact our superior Los Angeles elderly abuse attorneys.
Nursing homes are charged with much responsibility for protecting residents.
Failing to supervise nursing home residents properly is unlawful.
When facilities provide sub-par nutritional services, they invite judicial and administrative review and oversight of their clinics.
How Los Angeles Nursing Homes Can Provide Proper Nutrition
Nursing homes must provide healthy meals and snacks. Every Los Angeles nursing home is required to assess the nutrition of every person staying with them. However, many older adults might fly under the radar. Food and drug interactions can also decrease the elder body's ability to absorb minerals and vitamins. This must all be watched and is regulated by California state law due to the higher risk posed to many seniors.
There are some ways that every elderly care facility can combat malnutrition:
Monitor Food Intake
Staff may need to measure the number of calories someone receives to ensure the older person receives adequate nutrition with the right foods.
Monitor Weight
Taking regular weight measurements is an excellent way to catch any malnutrition problems.
Serve Desirable Food
Every nursing home resident will appreciate it if better food is served.
There are more ways that the staff can ensure that your loved one is receiving proper nutrients while in their care.
How the Attorney-Client Relationship with Ehline Law Firm Will Make a Difference
When looking for an elder abuse attorney, you want someone who understands Los Angeles law. The team at Ehline Law Firm will explain our legal services at every step. During your free consultation, they will discuss your physical pain and explain everything to know about Los Angeles malnutrition. This will help you to understand more about nursing home abuse in Los Angeles and how a nursing home abuse lawyer can help you seek compensation on behalf of an elderly loved one from nurses and doctors.
Family members should not have to worry about if their loved one is getting enough food while in someone else's care. However, many nursing home abuse lawyers have seen this as not valid. Your Los Angeles, elder abuse lawsuit will be completed correctly with our law offices' knowledgeable, experienced, and passionate team.
You and your loved one may be entitled to secure compensation, even at an advanced age. The injured senior citizen may receive compensation for medical bills, physical harm, and wrongful death. But this can only be achieved if you use the proper channels to bring an elder neglect claim. However, it would help if you spoke with a professional to learn more about benefits like Medicare, etc.
Look For Nursing Home Negligence
Sadly, many different forms of abuse happen to elderly patients. There can be financial abuse, physical abuse, and emotional distress. However, the loved one and their family may be entitled to monetary compensation in personal injury cases.
Not all nursing homes partake in elder abuse, but some do. And seniors are at an increased risk for health problems and worsening medical conditions caused by nursing home staff neglect. Every person should receive proper nutrition, but many people do not. This can all be discussed during the free legal consultation. With millions recovered on behalf of victims, our staff members are ready to take legal action in your best interest to compensate for your loved one's injuries.
Call Elder Malnutrition Lawyers at Ehline Law Today!
We discussed the signs and symptoms as evidence of abuse and neglect in a fostering lodging or as a sign of reckless abandonment. We must hold people watching over patients financially accountable when they starve seniors unless some medical reason exists for denying proper care. Our skilled and experienced attorneys assist neglected families of elder malnutrition in obtaining compensatory money damages from negligent caregivers and nursing facilities in California.
Ehline Law Firm's California personal injury attorneys can be reached at (213) 596-9642, or new clients use our convenient online contact form for a free case review today. Our superior Los Angeles personal injury lawyers are available 24 hours a day, seven days a week, to discuss your malnutrition claims. We offer free legal advice and supervision in a confidential setting. We will discuss everything privately with the older adult and their family and will work tirelessly for justice on your behalf at the lead!
Michael Ehline is an inactive U.S. Marine and world-famous legal historian. Michael helped draft the Cruise Ship Safety Act and has won some of U.S. history's largest motorcycle accident settlements. Together with his legal team, Michael and the Ehline Law Firm collect damages on behalf of clients.
We pride ourselves on being available to answer your most pressing and difficult questions 24/7. We are proud sponsors of the Paul Ehline Memorial Motorcycle Ride and a Service Disabled Veteran Operated Business. (SDVOB.) We are ready to fight.