If we don't win, you don't pay.
Speak to the Attorney.
Born to serve.
633 W 5th Street #2890
Los Angeles, CA 90071
(213) 596-9642.
Date Modified: July 2, 2023
This is the Ultimate Guide to Understanding SSI for Elders. The supplemental security income program in the United States is a needs-based disability program that provides monthly payments to low-income individuals or those with limited access to resources.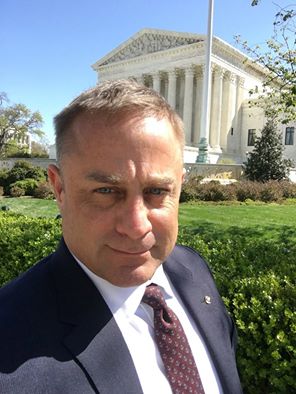 We Can Help with Your SSI
Most of the receipts of supplemental security income are from adults who can no longer be part of the workforce due to their disabilities. However, adults 65 years or above can qualify for a supplemental security income program if they meet specific financial criteria.
Ehline Law and our Los Angeles supplemental security income attorneys understand the physical and emotional strain associated with disabilities. Our social security disability lawyers can guide you through the complex application process and successfully prove how your disability affects your life to the social security administration.
What Is Social Security Disability Insurance?
Social Security Disability Insurance (SSDI) is a payment for individuals with disabilities with a long work history while paying social security taxes on their income.
Eligibility for Social Security Disability Insurance
To be eligible for social security disability insurance, you must have paid five to ten years of payroll taxes. The SSDI benefits you receive depend on the amount of taxes paid. You can find out the dollar value of your SSDI by creating an account on the social security administration (SSA) website and accessing your earning statement.
In the earning statement, a sentence will let you know whether you have enough credits to qualify. The statement will state the exact SSDI disability amount if you are eligible.
What Is Supplemental Security Income?
The SSA provides supplemental security income (SSI) monthly benefits to individuals whose qualifying disabilities prevent them from re-entering the workforce. Unlike SSDI, there is no work requirement, and the disability benefits are enough to fulfill an individual basic needs, such as food, clothing, and shelter. The SSI is aimed at families with little or no income.
What Is a Qualifying Disability?
To determine whether an impairment counts as a "disability," the SSA has strict criteria.
Your condition should meet the following medical requirements to count as a disability:
Your condition prevents you from working in any occupation
Your condition is expected to last or has lasted at least a year.
Do I Qualify for Supplemental Security Income?
To qualify for social security income, you must be:
65 years or older, or
Blind under social security administration standards
Disabled under social security administration standards.
You must also fulfill the following requirements:
Have limited income and resources
Have US citizenship
Must be a resident of one of the 50 states
Must not be in an institution (hospital or jail) at the government's expense
Should not be away from the US for 30 days or more
Provide social security administration access to your financial records.
You may also qualify for SSI based on your residual functional capacity.
However, for that:
Your diagnosis is not on the SSA impairment list.
You do not meet the diagnosis criteria.
You can not work because of multiple factors.
SSI vs. SSDI: Know the Difference
The main difference between the two is the eligibility criteria. The SSA considers age, disability, and limited income/resources for SSI and disability and work credits for SSDI.
SSDI typically pays much more than SSI.
SSDI programs can provide benefits for the time before your application.
SSDI approval rates are much higher than SSI.
The SSA manages both programs and determines medical eligibility similarly for both programs.
Can You Collect Both SSI and SSDI Benefits in Los Angeles?
You can collect SSDI and SSI benefits together, but only if you're approved for SSDI and your payment is low. It could happen if you don't have a long work history or you made low wages. You could get a small SSI payment along with the SSDI to raise the payment to the SSI limit.
However, you must meet the SSI requirements to qualify. You won't be eligible for these payments if you have cash or assets over the SSI asset limit.
Income and Asset Limits for Social Security Benefits
A major criterion for qualifying for social security (SSI) benefits is to have a minimal income/resources.
The asset limits for SSI are as follows:
Individuals – $2,000
Couples – $3,000.
Individuals and couples must have assets below the limits recommended by SSA. Our qualified Los Angeles Supplemental Security Income Attorney can help you if you're having difficulties assessing your assets.
Under the SSI benefit requirements, the income limits for SSI are as follows:
Individuals – $841/month
Couples – $1,261/month.
Calculating Your Income
It is important to remember that not all income is countable, meaning you can earn more than the SSI limits and still qualify for SSI. Some non-countable income includes the first $20 made from most types of incomes, Earned Income Exclusions, SNAP (food stamps), other government benefits, tax refunds, and loans you have to repay. You can also deduct impairment-related work expenses from your income.
Social Security allows individuals and couples to reduce their countable income through Earned Income Exclusions, making it easy to qualify for SSI. Social security also excludes the first $65 and half of the remaining income.
Calculating Social Security Disability Benefits
Let's look at an example to see how the calculation works. Suppose you have an income of $650/month. You will deduct the first $20 and $65, leaving you with $565. The social security will then disregard half of this income, leaving you with $282.5, which is under the federal SSI rate of $841/month for an individual. Subtract the remaining income from the SSI rate, which leaves you with $558.5 in SSI payments.
Our Los Angeles social security disability benefits attorneys can help review your claim and calculate your income to determine whether you are eligible for SSI benefits in Los Angeles.
Necessary Medical Evidence Required for SSI
To qualify for SSI, you must provide substantial medical evidence to prove your disability. The evidence should be from an acceptable medical source, such as licensed physicians, licensed podiatrists, and licensed audiologists, among many other acceptable sources. You would require one or more of the SSA-acceptable medical professionals to provide evidence to prove your disability.
Once the accepted medical sources establish your disability, you can provide evidence from other practitioners, such as therapists.
How to Receive Social Security Disability Benefits in Los Angeles?
You can apply for SSI payments through the SSA website or call your local social security office to schedule a telephone call or an appointment at their office. Applying is completely free and open for anyone who qualifies. However, proving your disability affects your way of living can be challenging, so you need an experienced legal professional by your side.
We will help fill out your application, gather the relevant documents, and file for SSI disability benefits on your behalf.
How Long Does the Entire Process Take?
Many factors can influence the time it takes to receive SSI payments, but generally, it can take anywhere between six months and two years. Applying is the first step which can take four to six months to get a response. If the SSA denies your application, you must request for reconsideration, which can take another four to six months to get a response.
In cases where the SSA denies your request for reconsideration, you must argue your case with an administrative law judge, which can take up to a year to get a hearing date.
You may find that you're financially struggling during your wait, making it difficult to get by. But don't worry!
Other government assistance programs available for Los Angeles residents can help you, such as General Relief and CalFresh.
Appeals Process for Social Security Disability in Los Angeles
Individuals or couples who receive a denial notice have 60 days to initiate the appeals process.
Here are the four crucial stages of appeal:
Reconsideration
An administrative law judge hearing
Appeals council review
Federal court review.
It is not unheard of to receive an SSI rejection, but going through an appeals process is another chance to prove your case. If necessary, our attorneys will help build a strong case, file an appeal, and argue in front of an administrative law judge and the courts for review to help you obtain the benefits you need.
How Can Our Los Angeles Social Security Disability Attorney Help You?
Undoubtedly, navigating the SSI benefits application can be challenging, especially gathering sufficient documentation to prove your eligibility. Filing your SSI benefits application can be risky as the SSA can reject your SSI benefits over missing documents, errors in application forms, and lack of evidence.
Ehline Law Los Angeles social security disability attorney can help compile the necessary documents and ensure a strong case. However, if the SSA rejects your SSI benefits, our Los Angeles social security disability lawyer will file an email and keep you updated along the way.
Schedule a Free Consultation with Ehline Law
Ehline Law is a leading personal injury law firm in Los Angeles County, Orange County, and 15 more locations. Our award-winning Los Angeles supplemental security income (SSI) attorneys fight tirelessly for those we represent.
Living with a disability can be challenging, and without financial assistance, your situation can get even worse. Our attorneys can help gather the medical evidence required to prove your disability and file disability claims on your behalf to help you get the benefits you need to live your life.
If you're facing a claim rejection or are unsure where to start, contact us at +(833) LETS-SUE for a free consultation with our skilled Los Angeles social security disability attorney. You will get the best legal representation in Los Angeles with our attorneys.
Michael Ehline is an inactive U.S. Marine and world-famous legal historian. Michael helped draft the Cruise Ship Safety Act and has won some of U.S. history's largest motorcycle accident settlements. Together with his legal team, Michael and the Ehline Law Firm collect damages on behalf of clients.
We pride ourselves on being available to answer your most pressing and difficult questions 24/7. We are proud sponsors of the Paul Ehline Memorial Motorcycle Ride and a Service Disabled Veteran Operated Business. (SDVOB.) We are ready to fight.