If we don't win, you don't pay.
Speak to the Attorney.
Born to serve.
633 W 5th Street #2890
Los Angeles, CA 90071
(213) 596-9642.
2323 S. Voss Rd, Suite 244
Houston, TX 77057
(832) 592-1260.
Date Modified: August 18, 2023
This is the Ultimate Guide to Compensation for Elder Dehydration Claims.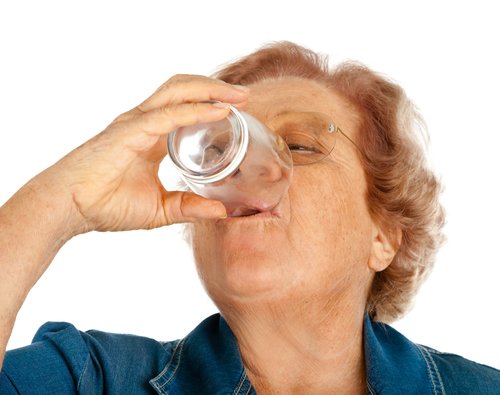 Fighting for Your Loved Ones!
When an elderly family member is assisted living in a Los Angeles, CA nursing home, we expect them to be well-fed and happy.
You must know how to recognize dehydration signs and symptoms when you visit an elderly family member, especially when you see your elderly family member or friend under the paid care of a health professional.
No one should ever allow someone under their care to go thirsty, especially a nursing care or dependent adult care provider. You may qualify for compensation if your loved one suffers from dehydration injuries while at a nursing home. Our Los Angeles elder abuse lawyers, help victims suffering from dehydration claims recover maximum compensation for their injury or wrongful death claims arising under the EADACPA statute.
Ehline Law and our Los Angeles elderly dehydration injury attorneys are here to help you explore your legal options and protect your loved one from elderly negligence at the facility. Contact us now for a free case evaluation with our skilled attorneys.
Below, Michael Ehline, award-winning Los Angeles personal injury attorney, will discuss how to spot and sue care providers for dehydrating and sometimes killing dependent adults in California.
Gullibility Issues
To avoid dehydration, nurses need to understand elderly individuals can be at a higher risk for being aloof and gullible. The elderly have impaired consciousness, which can prevent them from sensing thirst or being able to drink sufficient water. Nursing home and their staff members are responsible for ensuring that all their nursing home residents have access to clean water and are drinking enough to prevent a resident's hydration from falling below the required fluid intake.
Unfortunately, the reality in Los Angeles is often far from it. The elderly patients are suffering from dehydration because of a lack of care on behalf of the nursing home and its staff members.
Why Is Hydration Important?
Dehydration occurs when a person loses more water than drinking it, resulting in a lack of bodily fluids and negatively affecting how the body functions.
Water contains electrolytes and minerals that ensure a balance of sugar and salts in the human body. Losing too much fluid can disrupt that balance, causing strain on the organs and severe health problems.
Common Symptoms of Dehydration
Some elderly may not be able to communicate their problems due to speech or cognitive impairment, while others may be too afraid to tell on the staff.
However, there are some signs of dehydration that you should look out for during your next visit to help you determine whether your loved one is suffering from one:
Dry or sticky mouth
Dry skin
Dark-yellow colored and strong-smelling urine
Lack of sweat and urination
Constipation
Confusion
Hypovolemic shock: occurs when a patient's low blood fluid volume leads to a severe decrease in blood pressure. (E.g., more than 20% of the body's fluid supply is shed, preventing the heart from pumping an adequate amount of blood to the body, damaging internal organs.)
In severe cases, dehydration can cause an elderly patient to lose consciousness or affect their mental state.
Immediate and Proper Medical Treatment Is Crucial
Dehydration causes a loss of water, minerals, and electrolytes your brain needs to function properly. If a nursing home resident suffers from any of the symptoms above, they must receive medical treatment immediately to help replenish their body with the much-needed electrolytes and minerals. Proper medical care can help prevent further organ damage and ensure the elderly patient's recovery.
Dehydration at Nursing Homes Can Lead to Serious Medical Complications
Dehydration can have a physical and psychological effect on a person. Inadequate water intake can cause organ damage, kidney failure, kidney stones, low blood pressure, urinary tract infections, and serious fatigue, leading to deteriorating health. Failing to seek immediate medical attention can lead to life-threatening conditions, including brain swelling, seizures, and coma.
Brain cells require electrolytes, minerals, and adequate oxygen supply to ensure proper functioning. Dehydration can alter a person's mental state, causing depression, disorientation, and other cognitive problems.
Many studies reveal that dehydration can cause severe mental decline in the elderly with dementia. In worse cases, it can even cause death.
Causes of Dehydration at a Nursing Home
Patients must be closely monitored if not permanent disability or even death can occur.
Here are some of the common causes of injuries or death from excessive loss of body fluids from lack of proper, individualized care by a staff member. (aka abuse or neglect.).
Loss of body fluid through vomiting and diarrhea
Overexertion
Dry mouth
Excessive urination
Certain medications with diuretic effects
Dysphagia (difficulty swallowing)
Understaffed assisted living facility
Water phobia medical conditions
Hot temperatures
Nursing home abuse/elder abuse
Neglect cases.
The nursing home staff at these long-term care facilities must ensure their residents and their needs are taken care of. Whether it is neglect or nursing home abuse, failure to care for their residents can have life-threatening consequences.
If your loved one is suffering from dehydration, our elderly dehydration injury attorneys in Los Angeles are ready to fight for your injured loved one. Whether it is sheer negligence or intentional harm, a successful lawsuit against the elder home can result in financial compensation, enough to help take care of your loved one's medical bills, legal fees, and other damages.
Ehline Law and our Los Angeles nursing home abuse attorneys can help clients with a complicated nursing home abuse and neglect lawsuit and hold the negligent parties responsible for their actions. Our strong attorney-client relationship allows us to take care of our clients without them worrying about the legal process against these assisted living facilities.
Schedule a Free Consultation with a Los Angeles Long Term Care Facility Dehydration Lawyer Today
Our professional, seasoned, veteran investigators will come to you 24/7, any time of the day per week, with local State of California personal injury law offices conveniently located near you. While availing our legal services, the elderly individual can share confidential or sensitive information about the nursing home with our Los Angeles dehydration injury attorney. Your first name and email address are mandatory to book a free consultation about your dehydration problems or other illness in your individual case.
Create an Attorney-Client Relationship Today
Our attorneys have extensive experience handling claims against nursing homes across California that fail to prevent dehydration, including Los Angeles, San Diego, and more. Call now to learn more about the universal suffering of elders by calling (213) 596-9642, or you can feel free to contact our nursing home neglect lawyer today using our online contact form.
For faster service with a Los Angeles nursing home abuse attorney, you can use our convenient online contact us form to receive your free legal consultation.
Michael Ehline is an inactive U.S. Marine and world-famous legal historian. Michael helped draft the Cruise Ship Safety Act and has won some of U.S. history's largest motorcycle accident settlements. Together with his legal team, Michael and the Ehline Law Firm collect damages on behalf of clients.
We pride ourselves on being available to answer your most pressing and difficult questions 24/7. We are proud sponsors of the Paul Ehline Memorial Motorcycle Ride and a Service Disabled Veteran Operated Business. (SDVOB.) We are ready to fight.