FedEx Ground – Truck Accident Lawyers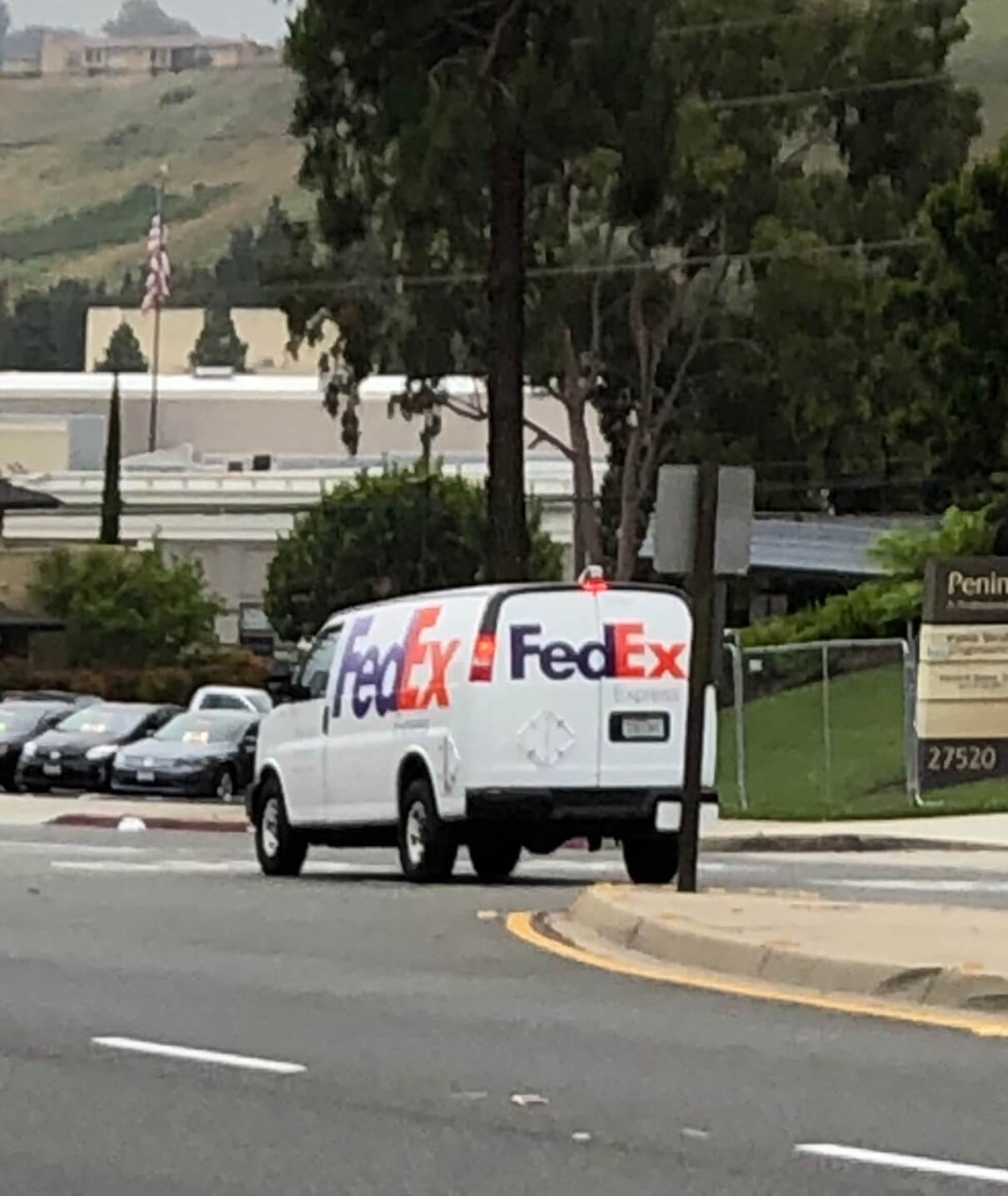 Were you or someone you love-struck or severely hurt in a FedEx delivery vehicle accident in Los Angeles or another California city? Perhaps someone you love was killed in a vehicle collision while working for FedEx and you think you have no case? First of all, you are not alone. Second of all, Ehline Law Firm Personal Injury Attorneys, APLC in Los Angeles has your back when you need money for a car accident. Let's learn about FedEx and recovering money for your FedEx delivery vehicle-related mishap.
The Memphis, Tennessee based FedEx Corporation appears to have consolidated locations and management and is now a big kid on the block in the freight and package delivery industry. FedEx has now grown to become a huge, multinational courier delivery company and even bought out Kinkos. So now, you can make your copies, illustrations, and presentations at the copy shop, and ship them all from one location. The FedEx Corporation owns several other billion-dollar subsidiaries covered below. (Source – FMCSA).
Most of all, its various branches and related business like FedEx Ground, own their vehicle fleets. And FedEx, in general employs drivers and new driver trainees to help provide freight and merchandise carriage services for documents and things in Los Angeles, California, and all across the planet. Unlike DHL, FedEx has taken significant steps to use its vehicle fleet in the carriage and delivery of parcels and other goods. Like DHL, FedEx is moving towards liability reduction by pretending independent contractors are not their employees. Our law firm helps employees and others when they get injured due to Labor Code violation, the negligence of FedEx, or other from people negligently driving the California highway system.
FedEx has an army of lawyers and the best insurance defense experts in the world. It also has many child companies, and it's good at hiding its attachable assets from prying eyes. When it does try and misclassify an employee as a contractor with limited rights under California law, Ehline levels the playing field and invokes Labor Code Section 3706. In January 2000, FDX Corporation changed its name to FedEx Corporation and re-branded all of its subsidiaries.
For example, Federal Express became FedEx Express, RPS morphed into FedEx Ground, FedEx also took over the international logistics corporation, Tower Group International, and WorldTariff. And this was a well-established customs duty and tax advice hub. These two organizations were rebranded to become FedEx Trade Networks. Next, Roberts Express changed its name to FedEx Custom Critical. Also, Caliber Logistics and Caliber Technology were absorbed into FedEx Global Logistics. What needs to be understood from this shakeup is that even though the names have changed, FedEx is still responsible for negligence and recklessness during active operations.
Also, when FedEx snatches up a smaller company, it will typically assume the liabilities and debts of that purchase, including your lawsuit. Moreover, FedEx has also established a new subsidiary, called FedEx Corporate Services. Mostly, this was an effort at centralization of all of the above companies. Now sales, service, and marketing are all managed from this branch of FedEx.
What Are Some FedEx Delivery Vehicle Operations, Safety, And Crash Statistics? (Updated 7/31/2020)
FedEx Corporation consists of six operating companies:
FedEx Ground (U.S. DOT#: 86876; MC-179059) – Headquarters: 1000 FedEx Drive, Coraopolis, PA 15108. Also known as Orange "Ex." Orange Ex tends to hire delivery people it calls "independent contractors" with their trucks, who sometimes seem more like employees than independent. The upside is that it is less expensive than time-definite services, yet packages still get delivered guaranteed day-definite. FedEx Ground is the second-largest company in the FedEx system, employing more than 150,000 people at about 600 facilities. The company moves more than 9 million packages daily using more than 70,000 delivery vehicles, including trucks. According to government data, FedEx Ground employs roughly 91,085 delivery truck drivers. Over a recent 24-month period, FedEx Ground trucks were involved in 2,005 crashes. Of that total, 55 truck crashes were fatal, and 650 caused injuries. (Source – FMCSA).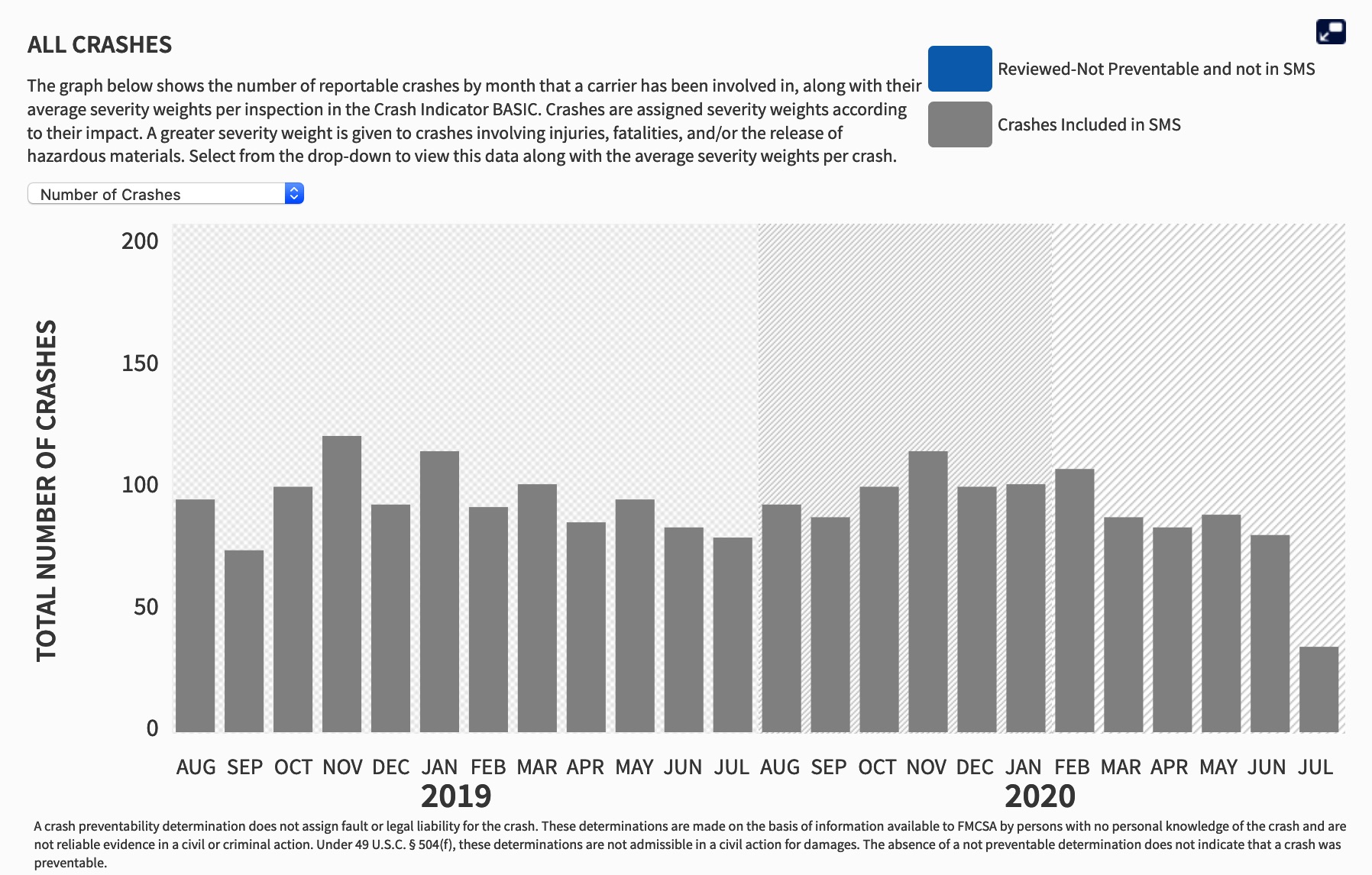 FedEx Freight (U.S. DOT#: 239039; MC-121805) – Headquarters: 2200 Forward Drive, Harrison, Arkansas. FedEx Freight employs about 45,000 employees and is responsible for shipping an estimated 110,000 packages every day. The company utilizes more than 25,000 delivery vehicles. According to government data, FedEx Freight employs roughly 22,370 delivery truck drivers. Over a recent 24-month period, FedEx Freight trucks were involved in 891 crashes, 26 fatal and 266 causing injuries.has over 39,000 employees and deals with over 95,000 items per day. (Source – FMCSA).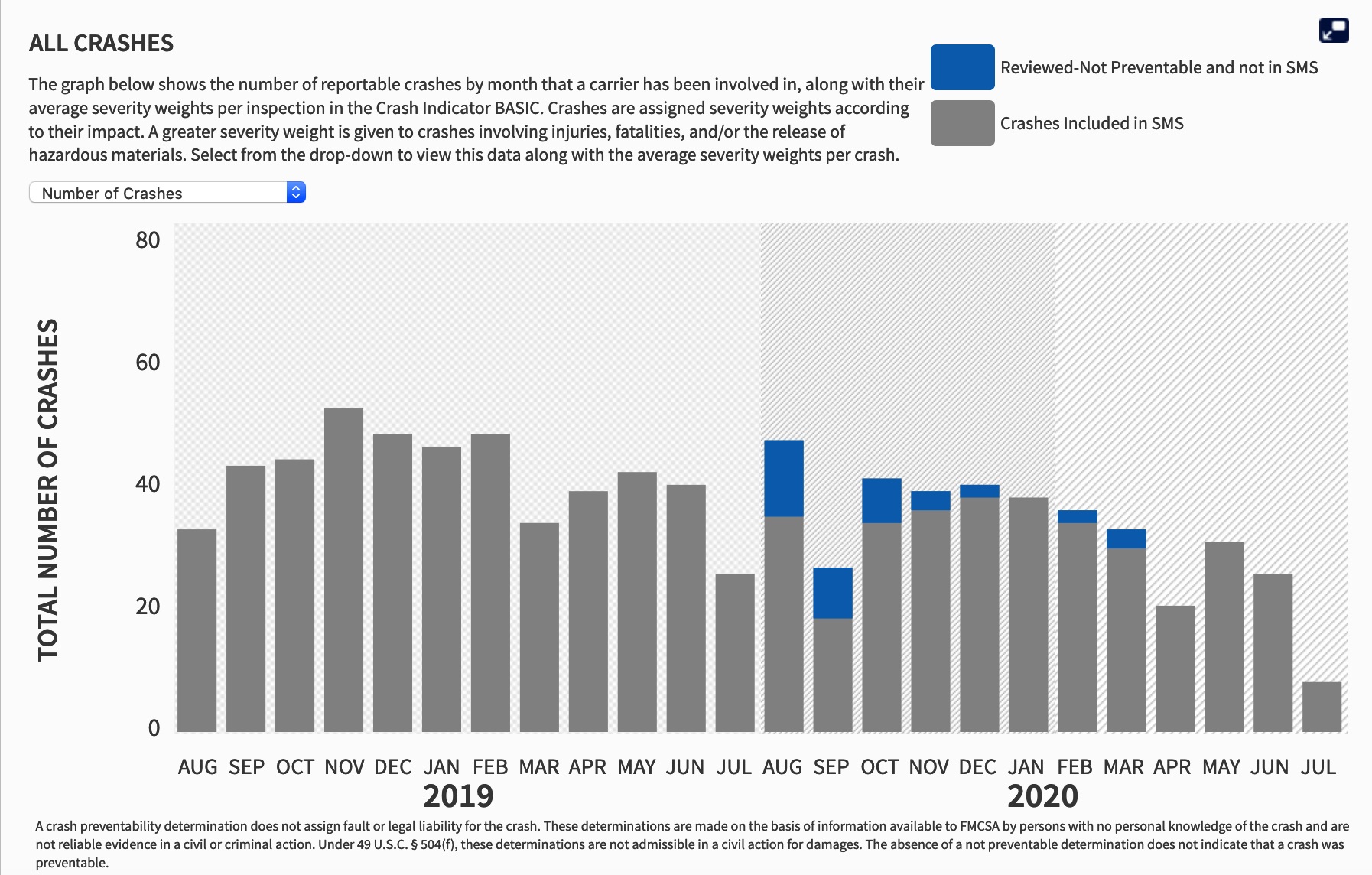 FedEx Express (U.S. DOT#: 86876; MC-66562) – Headquarters: 3670 Hacks Cross Road Building G 2nd Floor, Memphis, TN 38125-8800. FedEx Express remains the largest of the conglomeration, with over 240,000 employees on the payroll. FedEx Express hand carries around 6 million packages each day, and many pass through more than 650 airports. While FedEx Express is thought of as the air segment of FedEx's shipping system, the company also utilizes over 85,000 ground delivery vehicles, including vans, box trucks, and semi-trucks, placing other drivers at peril. According to government data, FedEx Express employs roughly 52,889 truck drivers, helping deliver 4 million daily packages. FedEx had 31 HOS compliance, 36 driver fitness, and 467 safety violations. Also, FedEx had "50+ driver inspections" coupled with unsafe driving violations. Also, as of 5/17/2015, FedEx Express was involved in 431 reportable crashes for straight vehicles as well as larger trucks. FedEx Express saw 13 fatal, 146 injuries, and 276towaway crashes during the 24 months before the 07/31/2020 period. (Source – FMCSA).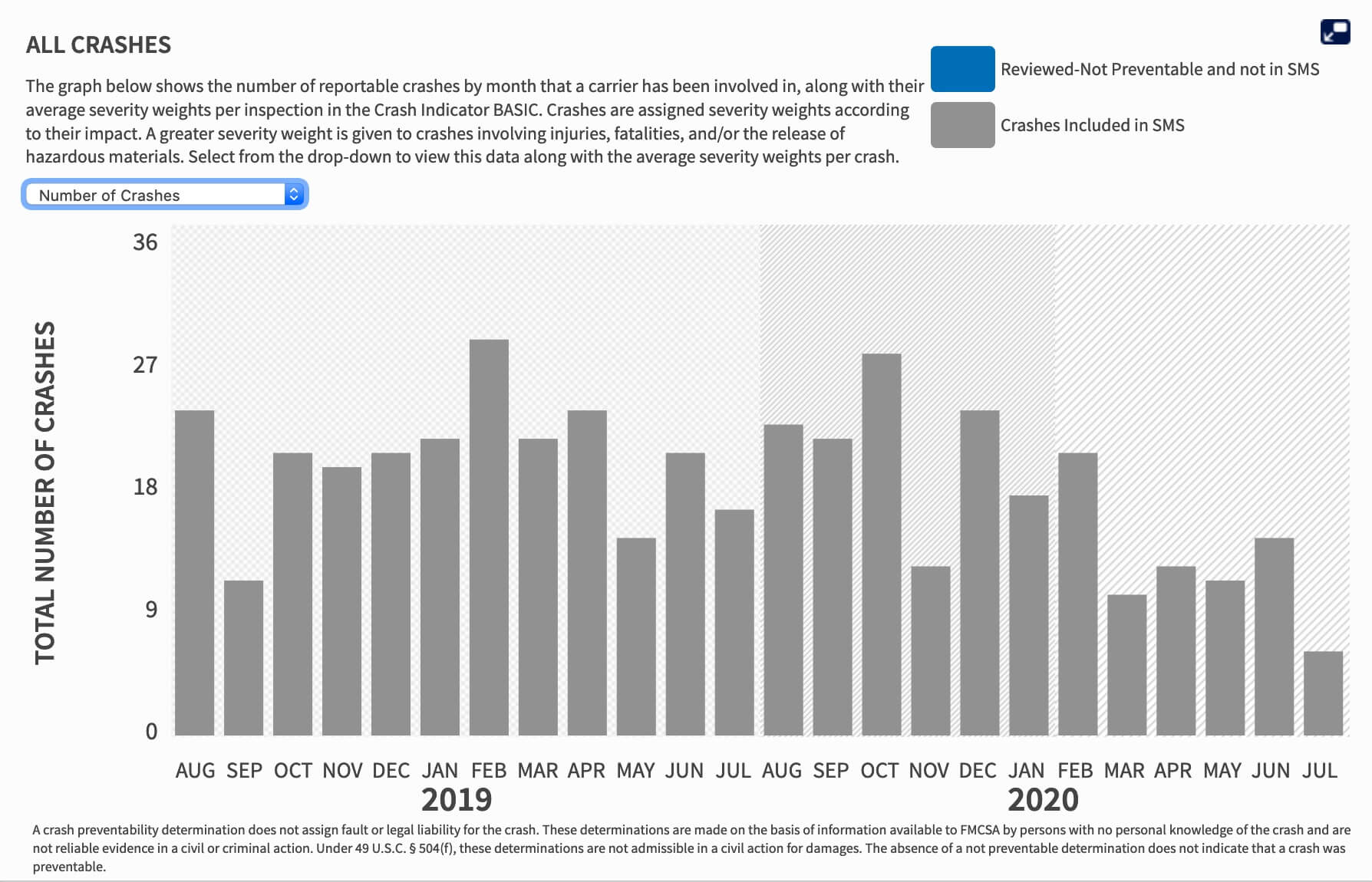 FedEx Custom Critical (U.S. DOT#: 164025; MC-141898) – Headquarters: 1475 Boettler Road Uniontown, Ohio 44685-9584. (234) 310-4090 Fax: (888) 234-3792. Custom Critical Employed 2,280 drivers and had 1,992 inspections as of 09/05/2020. During the same period, this subsidiary maintained 1,158 vehicles. And it has a safety rating of "Satisfactory" as of 05/06/2013, despite its vehicles being in 75 reportable crashes. (Continue for details.)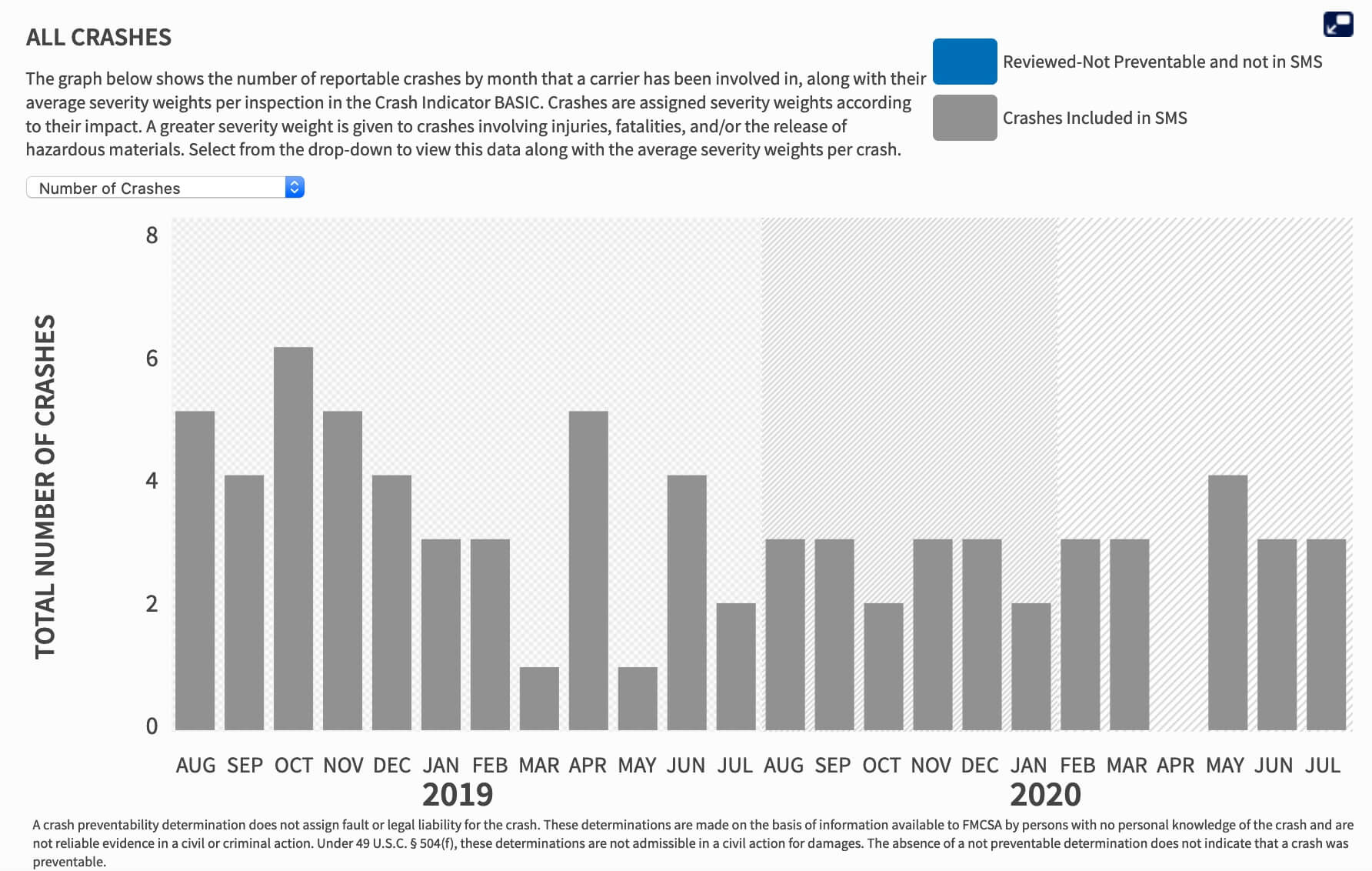 FedEx Supply Chain Distribution System Inc (U.S. DOT#: 2639866; MC-920235) – Headquarters: 700 Cranberry Woods Drive Cranberry Township, PA 16066. So this is a smaller operation with only seven vehicles. And as of 09/05/2020, we saw no evidence of one crash. (Source – FMCSA).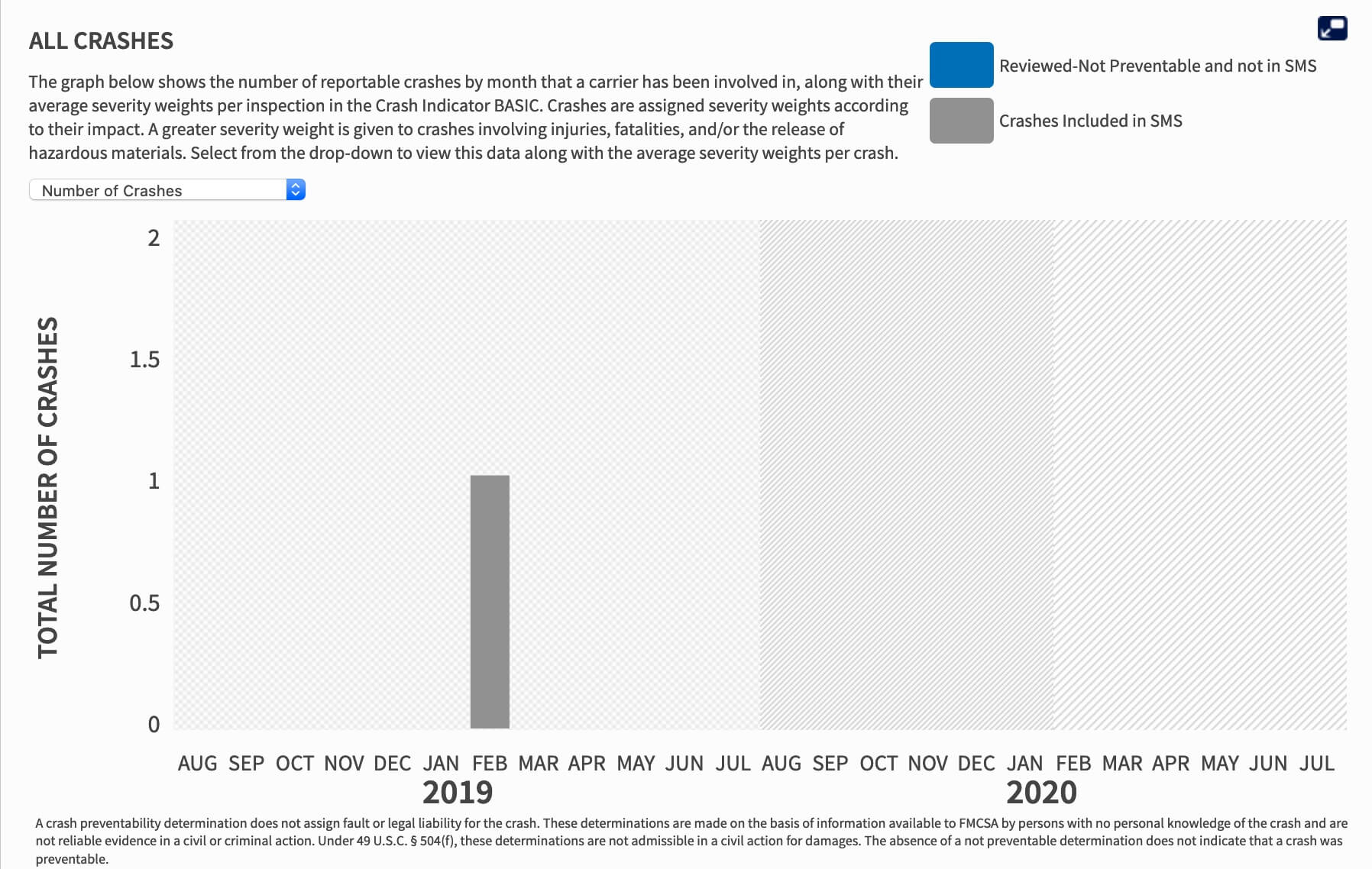 FedEx Supply Chain Inc. (U.S. DOT#: 955549; MC-408676) – Headquarters: 100 Papercraft Park, Pittsburgh, PA 1523. With just 28 vehicles and 28 drivers, this subsidiary had 6,564 violations issued in the SMS, with a total reportable crash rate of 1 collision. (Source – FMCSA).
FedEx Services.

FedEx Logistics.
FedEx Office. (Source).

Several of the above companies are responsible for shipping packages. Their delivery vehicles include variations of pickup trucks, vans, box trucks, and tractor-trailers. Also, FedEx Ground and FedEx Freight operate in North America only. Anything can go wrong at an inspection. They could find a kinked brake hose, a broken headlamp, you name it.


What Are The Combined Reportable Injuries And Fatalities Involving The Above FedEx Companies? (Updated 7/31/2020)

To recap, just because an accident may not count against FedEx's carrier rating with the FMCSA, it doesn't mean that FedEx is not legally liable in tort for a traffic injury or fatality. So although this is confusing, don't place a lot of stock in the FMCSA's determinations about "preventable" versus "non-preventable." Here is what the FMCSA says:

"A crash preventability determination does not assign fault or legal liability for the crash. These determinations are made on the basis of information available to FMCSA by persons with no personal knowledge of the crash and are not reliable evidence in a civil or criminal action. Under 49 U.S.C. § 504(f), these determinations are not admissible in a civil action for damages. The absence of a not preventable determination does not indicate that a crash was preventable." (Source – FMCSA website).

So as you can see above, an FMCSA bureaucrat decides whether or not an accident was "preventable." And therefore an RA, or "Reportable Accident" decision is made by that individual. Let's take a look at the charts and graphs provided by FMCSA as well as the Reportable Accidents. Then let's assume there are probably a lot more accidents that don't get documents by the FMCSA.

FedEx Ground.

Fatal Crashes: 61.
Injury Crashes: 695.
Towaway Crashes: 1,389.

FedEx Freight.

Fatal Crashes: 23.
Injury Crashes: 248.
Towaway Crashes: 588.

FedEx Express.

Fatal Crashes: 13.
Injury Crashes: 146.
Towaway Crashes: 272.

FedEx Custom Critical.

Fatal Crashes: 1.
Injury Crashes: 25
Towaway Crashes: 49.

FedEx Supply Chain Distribution System Inc.

Fatal Crashes: 0.
Injury Crashes: 1.
Towaway Crashes: 0.

FedEx Supply Chain Inc.

Fatal Crashes: 0.
Injury Crashes: 1.
Towaway Crashes: 0.

What Are The Reported Top Motor 5 Vehicle Safety Violations Of The Above FedEx Subsidiaries? (Updated 7/31/2020)

Most of these vehicles were not taken out of service ("OOS") to fix the problems, so we just included the top safety violations to help educate people in the main safety issues revolving around the delivery vehicle and freight industry as FedEx. Although tread depth violations are not discussed below, be advised that tire failure is a major cause of deadly crashes on California roads.
FedEx Ground.

Inoperable Required Lamp = 815 violations.
Commercial Driver Failure to Wear Seatbelt = 572 violations.
Speeding (6-10 mph over limit) = 500 violations.
Failure to Obey Traffic Signal = 433 violations.
Lane Restriction = 384 violations.
FedEx Freight.

Inoperable Required Lamp = 225 violations.
Speeding (6-10 mph over limit) = 194 violations.
Clamp or Roto type brake out-of-adjustment = 149 violations.
Failure to Obey Traffic Signal = 104 violations.
Commercial Driver Failure to Wear Seatbelt = 46 violations.
FedEx Express.

Inoperable Required Lamp = 100 violations.
Commercial Driver Failure to Wear Seatbelt = 56 violations.
Speeding (6-10 mph over limit) = 52 violations.
Failure to Obey Traffic Signal = 42 violations.
Using a hand-held mobile telephone while operating a CMV = 32 violations.
FedEx Custom Critical.

Inoperable Required Lamp = 77 violations.
Lane Restriction violation = 34 violations.
Speeding (6-10 mph over limit) = 49 violations.
Failure to Obey Traffic Signal = 45 violations.
Clamp or Roto type brake out-of-adjustment = 30 violations.

FedEx Supply Chain Distribution System.
FedEx Supply Chain Inc.

Brake Hose or Tubing Chafing and/or Kinking Under Vehicle = 1 Violation.
Total Top 5 FedEx Safety Violations = 3,904
As you can see, like DHL, FedEx doesn't want Reportable Accidents on its official FMCSA reports. Because of this, their number would likely be higher if not but for using private contractors under the FedEx Ground system above and the strange internal accident reporting system used by the FMCSA. Since the outbreak of the politically driven COVD-19 shutdowns, FedEx has strengthened its position as the second-largest courier company in the U.S. Still, to date, we don't have real traffic accident numbers but only what the government thinks we need.
As an example, In 2019, FedEx reported revenue of $69.69 billion, and by mid-2020, it was already at 69.22 billion in revenue. This company is a financial juggernaut.
Find more statistics at Statista.
With all the increased business comes more movement of its vehicle private fleet and alter ago fleets such as those concealed under the FedEx Express monicker. FedEx drivers and independent contractors are under extreme pressure to meet or beat shipping schedules. These companies make a gargantuan number of daily deliveries during their varied, pre-planned routes.
And despite experience, tailgate safety meeting, special licensing, and classes, FedEx drivers crash and get hurt. With so many other less experienced drivers getting into the courier business, we can expect FedEx trucks to be crashing with Los Angeles Uber drivers (ala Uber Eats) hurrying to get you the food before it gets cold, for example. When rushed like this, accidents become a great risk.
TIP: Look out for emblems like Uber, Lyft, Amazon, Amazon Prime, delivery Postmates, or DoorDash. And try and steer clear while occupying the vehicle highway lanes. Many are inexperienced and not commercially licensed. Moreover, when you do get injured in a FedEx truck collision, then get on that phone immediately and contact us today to learn about your personal injury rights.
Noteworthy here is the amazing amount of commerce FedEx engages in means at any given moment, there are a lot of FedEx agents driving cars, trucks, vans, drones, and larger cargo aircraft in the furtherance of shipping. Because of the car accidents caused by so many more new, and sometimes negligent FedEx couriers, a few lawyers have qualified as FedEx traffic accident attorneys.
As an employee, or other motorist sharing the road, were you injured in a FedEx delivery vehicle collision in a city like Torrance, Redondo Beach, Marina del Rey, Los Angeles, or San Bernardino, California, for example. Attorney Michael Ehline wrote this report to assist consumers who don't know where to turn after being hurt. Let's learn a bit more about FedEx and how our law firm nearest you can help you get money after a terrible personal injury or death.
Cutting Corners To Meet Delivery Deadlines – A Cause Of Bad FedEx Trucking Accidents?
Yes, it is. Like the other competitive courier companies, FedEx needs to get client packages picked up and dropped off expeditiously and economically. Sometimes drivers will blow or ignore safety regulations, and not update their trip sheets when due to traffic, or route scheduling conflicts, they begin to fall behind in their shipment goals. Unfortunately, the need for speed and efficiency can come at the expense of road and employee safety. When FedEx drivers get into accidents, they place bicycle riders, motorcyclists, and just about everyone else on the roads at risk of serious injury or wrongful death.
Why Hire Ehline Law Firm's Experienced FedEx Truck Accident Attorneys To Litigate Your FedEx Accident Related Injury?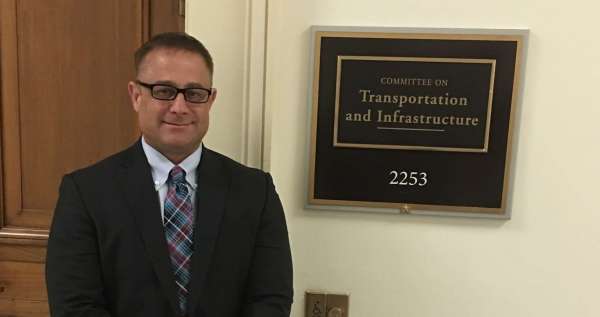 Being involved in a passenger car accident is already a major stressor, in particular of the injuries prevent you from working. Now imagine getting hit by a large truck being operated by a FedEx employee. Now you are dealing with their insurance and corporate defense attorneys doing everything they can to screw you under. That is the reality.
Play Stupid Games – Win Stupid Prizes?
For the reasons of FedEx's gamesmanship, when you get injured after being struck by a FedEx delivery van or truck accident we suggest you contact us for immediate answers today. Never deal with the insurance adjuster on by yourself. Michael Ehline and his highly trained staff or personal injury commandos. Also, we have multiple years of training and experience dealing with FedEx and delivery truck accidents. Most of all, we know the laws of indemnity like the back of our hands. And we can play the same stupid games that FedEx plays and help them win a stupid prize. Accident victims who hire Mike Ehline know right away we are a cut above.
No Rich Daddy, Just Rich In Heart and Spirit.
What really makes us different is that we are on the front lines. We don't have a rich oil tycoon "daddy" funding our ad campaigns like many rich law USC school kids who set up law firms with zero to little knowledge about personal injury law, except that it pays well. We have seen these new attorneys take over billboards and radio ads, and then a few years later we see their hundreds of one-star client reviews.
And eventually, we see these newbies listed on the back of the California State Bar Journal under the "suspended attorneys" section. So number one, the law isn't a game to us. We have no rich parents sitting on fortunes. We have no "plan B" to live off a trust fund if we screw under one too many consumers. Our lead attorney, Michael Ehline, was a small business owner who had been harassed by unfair regulations and the West Covina Police. He also dealt with the entitlement mentality lawyers who have never even picked up a shovel or served in the military.
All these things made Ehline realize that there has to be a better way. So even though he didn't have an undergrad that he would take a stab at the California State Bar Law Office Study Program. Along the way, he worked for the Los Angeles City Attorney and even studied law under an appellate justice. Ehline became a sworn, practicing attorney with no law degree and immediately started lobbying U.S. Congress on transportation and safety matters.
Ehline maintains the distinction of having assisted in writing transportation and safety legislation. Moreover, few truck accident attorneys have his proven record in and out of the court. Ehline is always busy taking steps to achieve another landmark verdict or settlement for one or more of his wayward and downtrodden personal injury claims applicants. Our customers are people just like you who are often still grieving from the death of a close, loved one.
When it comes to transportation and safety matters victims know they have a trustworthy, proven fighter taking on the FedEx transportation company.
Because of his reputation, Ehline has been featured in:
CNN.
Daily Journal.
Forbes Magazine.
Super Lawyers Rising Star. (multiple awards).
Hollywood Weekly Magazine.
Newsweek Magazine, who even decided that Ehline Law Firm is a premier Los Angeles personal injury law firm.
Most of all, our personal injury firm has attained public justice for thousands of clients in single and multi-party trucking accident claims involving wrongful death, and severe property and personal damage. And we have also handled cases against FedEx and its so-called independent contractors.
Billions and Billions In Delivered Units Means More Roadway Traffic Accidents?
Find more statistics at Statista
Yes, it does. The more vehicles out there delivering packages statistically increases the risks of more wrecks on the roads. To recap, FedEx is a gigantic package delivery company that delivers billions of units of freight all over the world. As online shopping grows due to COVID-19 and convenience factors, there is an increased demand for courier services like FedEx to deliver quickly deliver items to their customers. This means that there will be more and more FedEx trucks on the roads which of course increases the odds of being involved in an accident with a FedEx vehicle.
Common Types Of Fed Ex Truck Accidents.
Every FedEx accident is going to be different, and every accident will end up with unique injuries based on the accident itself (typically the bigger the impact the bigger the injuries). FedEx accidents happen all the time due to a wide variety of reasons. Let's take a look at FedEx Ground Package System Inc dba FedEx Ground. And this will give us an idea of the main types of crashes in California. We will also look at some various causes of collisions.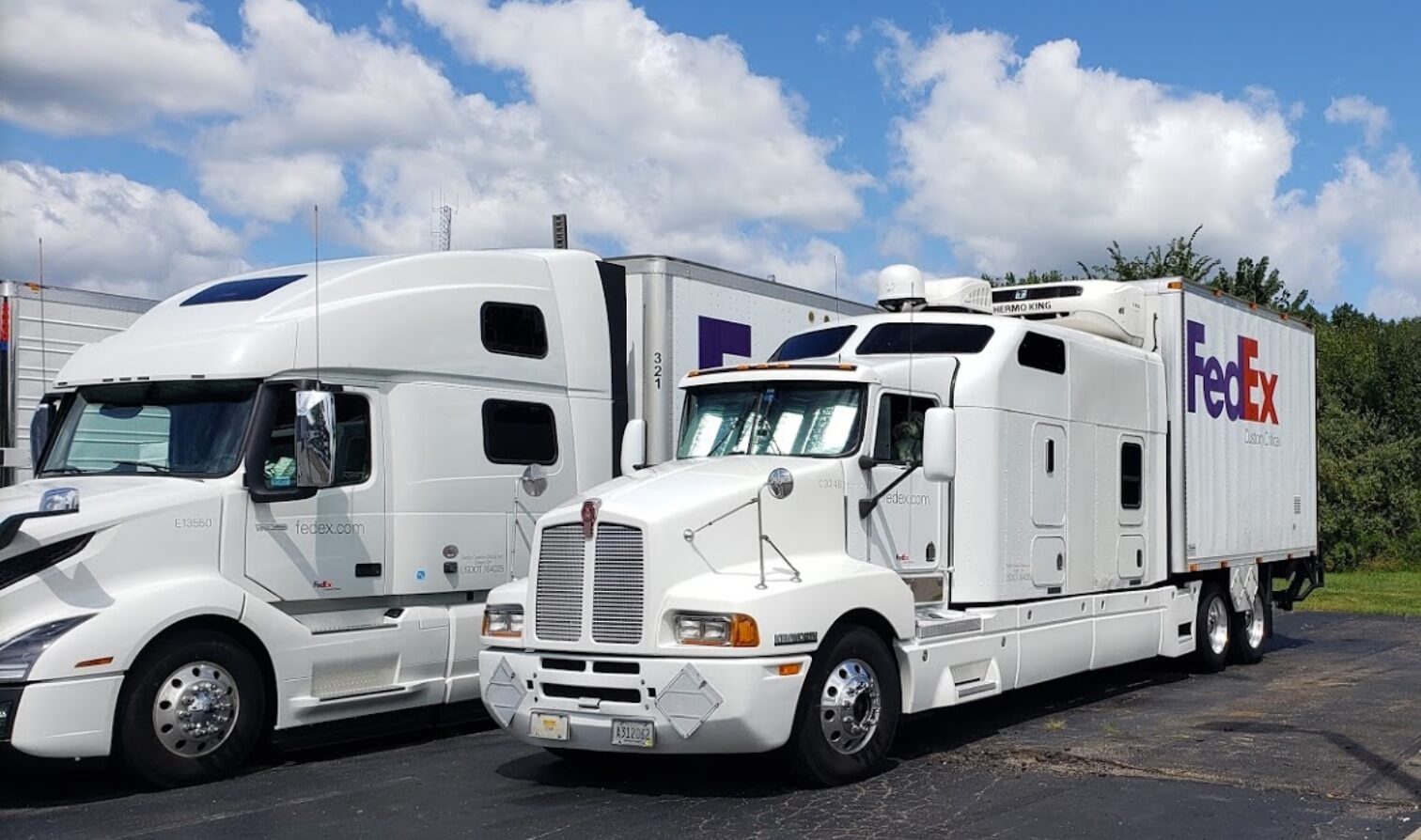 We already know that inclement weather or even BLM/ANTIFA rioters and other scofflaws blocking the 101 or 10 Santa Monica, Interstate Freeway system are a cause of trucking collisions in California. But let's look at some other things. For example, a FedEx driver could have a clean DMV record and still have a momentary lapse in judgment while driving. And sometimes there is little a courier can do except deal with being struck by another unsafe driver placing the lives of others in great jeopardy.
The upside for most FedEx drivers is that if they are hit by an uninsured illegal alien driver, for example, at least FedEx provides UM/UIM insurance coverage. Although there are many reasons for motor vehicle collisions, we believe that most wrecks are tied to failure to drive safely.
Because of this, we have taken some sample California FedEx driver and fitness violations, and activities in an effort to show a correlation as follows:
Failure to obey traffic signals – (49 CFR Section 392.2(c) – See Ex: here).
Texting while driving – (49 CFR Section 390.17) – (See investigation results here).
Unsafe lane changes – (49 CFR Section 392.2 et seq.) (See investigation results here)
Speeding by a FedEx or other vehicle –
Distracted driving – chatting, texting, or talking on an SMS or Smartphone, etc. (49 FCR Section 392.82(a)(1).
Intersection accidents.

Head-on collision.
Broadside.
Sideswipe.
Unsafe left-hand turn.

Freight, packages, and other debris that was strewn from the FedEx truck.
Rear-ended by a FedEx truck.
Run off the road by a FedEx vehicle.
Unsafe backing up of a FedEx vehicle into a person or another vehicle.
Being cut off by a FedEx vehicle.
Fatigued or drowsy driving.
Insufficient driver training.
Driving a FedEx vehicle under the influence of alcohol or legal, and illegal prescription and other drugs.
Poorly secured or improperly clamped/tied down loads in transit.
Many of these accidents would have been avoidable if FedEx and its drivers had complied with trucking regulations. Some resulted in death.
Common Injuries From Fed Ex Accidents.
Not all FedEx vehicles are a straight or single unit, 2-axle, 6 tire trucks. Some are smaller box trucks or even lighter weight pickup trucks. Others are multi trailer semi-trucks. Some of these vehicles are humongous and wrought with blind spots. FedEx truck accident-related injuries are often directly related to the size and speed of the oncoming vehicle. Assuming its a semi-truck, the road injuries can be quite severe.
Motorcyclists and passenger cars can be crushed like a bug when a FedEx truck causes a crash. And even when it's a smaller FedEx vehicle, they are still often quite heavy. After all, their cars and vans are often fully laden. This means it takes longer to slow the vehicle, and it also places more wear on the brakes, motor, and drivetrain than a smaller passenger car, like a Mercedes C-Class, for example.
Escaping a FedEx collision with the only whiplash is a best-case scenario. Most of our clients come to us with severe spinal cord injuries, lacerations, road rash, and even amputations and compound fractures. Don't this you are the one who will escape a FedEx crash with mere minor injuries. Get to the hospital even if you think you are ok.
Here is a list of typical FedEx delivery truck accident caused injuries:
Whiplash – Most typical in a low-speed rear-end impact collision.
Spinal Cord Injuries – These include disc burst fractures and bulging discs.
Bone fractures – These include a broken pelvis, broken are, ribs, wrists, hands, fingers, wrists, legs, and noses from exploding airbags. All of these are common injuries after a run-in with a FedEx truck, van, or another delivery vehicle.
Brain or skull injury – Although there is evidence a brain can heal itself, it is not so cut and dry. Skull fractures and brain injuries are at the top of the scale when it comes to their severity and forced lifestyle changes.
Wrongful death – A FedEx driver who is negligent in the operation or maintenance of the delivery truck can easily run over a pedestrian, collide with a bicyclist or motorcycle. Almost always, these cases end up in coma and death of the homicide victim. Grieving is just one of the things victims have to deal with. Turning it over to Ehline Law helps the process along.
Abrasions, cuts, and lacerations – So motorcycle riders can get grated up like a piece of cheese from road rash. But passengers in other vehicles may be hit with fragments of broken glass and flying car parts. And being injured is a scary thing. Call our lawyers and get some help.
Should I File An Accident Report With FedEx?
No way! Sometimes we are hurt and think we don't need a lawyer. You say to yourself: "I can just call the 800 number on the FedEx truck and tell them what happened," "Maybe I should just go and use their FedEx online accident reporting form here." NO! Huge mistake, don't do it. First of all, FedEx uses private insurance for each of its vehicles up to a certain amount, usually topping out at $5 million per multiple injured victims.
Then and only then does FedEx look to some form excess, umbrella, or some other type of insurance coverages to pay you. So it's really pointless to give a statement that will merely be used against you later, after twisting your words. Of course, FedEx hopes you will file an accident report. They know it can help derail your claim later on down the road.
Like any accident involving death or severe injuries, it is typically a wiser decision to obtain a FedEx accident attorney like Michael Ehline. Someone like him knows the substantive and procedural laws. And Ehline has a past record of fighting hard for his wounded, vulnerable clients as a U.S. Marine would. Is that what you want? A fighter, or a clock puncher. We ask, you answer.
Let us know by calling our 24-7 personal injury hotline number now at (213) 596-9642.
How Do FedEx Accident Attorneys Deal With FedEx's Insurance Company After Your Accident?
Insurance companies look for any reason possible to deny or minimize the value of your insurance claim. After any car accident where you are injured, your road to recovery can be humiliating, demeaning, and painful without a great lawyer. You will need someone who can deal with the insurance company on an even keel. You can't be objective after being in a FedEx accident.
One thing you should know is that if you try to fight the insurance company by yourself, you'll likely get ambushed and then get stuck with a lowball settlement offer. California, local, and federal laws may come into play in pinning down the fault in your FedEx accident insurance or court claim. For example, as a plaintiff, it remains your burden to prove you were not, and the other side was negligent. Otherwise, your financial compensation can be reduced, or not paid at all.
With their great lawyers, proving who was at fault is not always as easy as you would think. Trying to sue FedEx is not just as easy as filling in a form and waiting for a check in the mailbox. When we need to prove fault in a FedEx accident our firm will conduct a thorough investigation (if need be) that would include things like going to the actual accident scene, requesting maintenance records from FedEx, requesting time logs and driver records, and more.
This is hard for even the most intelligent non-attorney to handle alone. Then add in that you may have kids to feed and hospital care to deal with. Sometimes you may have to hire various experts to come with a life care plan for your injuries and to reconstruct the biomechanics of the crash. Sometimes that's the way you prove liability, fault, and costs of lifetime care. Call Ehline Law right now for a FREE consultation at (213) 596-9642.
How Much Is My FedEx Accident Settlement Worth?
FedEx typically would love to settle an injury claim with an employee or a third party as quickly as possible, in hopes of paying out a minimal amount of money and keeping the story from hitting the news stations. At Ehline Law Firm we won't just accept the very first settlement offer. Rarely does an insurance adjuster offer a first initial windfall payout? Moreover, unless your FedEx vehicle accident lawyer takes steps to protect the evidence and the statute to sue, you will be lucky to get any money at all.
Our primary mission is assuring that you get paid maximum compensation for your personal and property damages. Your job should be trying to rebuild your life, not dealing with a confusing, lengthy process filled with pitfalls for a non-lawyer. It's far easier to heal when stress is minimal and cortisol levels remain lowest. And this is a good reason alone to retain a veteran and highly experienced FedEx accidental claims injury lawyer like Michael Ehline of Ehline Law Firm Personal Injury Attorneys, APLC.
Our hard-charging staff of zealots will use our advanced knowledge of FedEx accident claims to protect your legal rights like knights in shining armor. One thing that sets us apart is explaining to you how the whole process works when you hire us. For one, if someone suffered the loss of a close family member, or was overcome with a Mild Traumatic Brain Injury ("MTBI"), their case will be valued higher than someone who suffered whiplash in a low impact collision.
In other words, there is no personal injury calculator. All there is are actuarial tables and examples of similar published verdicts and settlements. Because there are so many variables, including the use of artificial intelligence like Colossus, negotiating a settlement with these insurance companies is never a cut and dry issue. Adjusters are paid well to make you look like a liar and a cheat. One way to keep them from minimizing what they owe you and shrinking their liability and payouts is to blame the victim.
A good lawyer will counter with developed evidence including:
Property damage bills.
Medical treatment bills.
Medical treatment records.
Lost wage and contract loss evidence.
Pain and suffering evidence like a day in the life video, pictures, and journals.
Why Do You Need An Experienced Attorney Like Michael Ehline Handling Your FedEx Insurance Case?
Insurance companies get off on denying valid claims if they can get away with it. So don't be shocked when they do their best to minimize your claim, don't fall into that mess. Ehline Law is a large firm and we won't be intimated by the insurance company or FedEx.
You'll discover our resolve when you contact us for your FREE initial phone consultation. During that time, you will have an opportunity to ask a battery of questions. Then you can weigh your options because you will have some basic advice to learn from. Also, Ehline Law Firm has assisted 1000's of wounded clients who suffered badly after an accident. Most of all, we will fight tirelessly to score you a win.
Ehline Law will assure you and your loved ones obtain the maximum compensation under the law. Let us negotiate your settlement or win your case in court. Either way, we get you what you are entitled to by squeezing every penny out of the defendants. We are available 24 hours a day, 7 days a week so call us anytime
What Are Some Examples Of FedEx Accidents We Help People With?
August 19, 2020 – (Los Angeles, LAX) A Boeing 767-300 pilot was injured after an emergency landing at LAX. A video shows FedEx Flight 1026 sparking up the runway after it touched down early in the morning. The pilot sustained a non-life-threatening leg injury when trying to escape the aircraft. (Source).
August 18, 2020 – (Pacific Beach, San Diego, CA) A FedEx delivery truck collided with a 7-Eleven store in Pacific Beach, injuring one individual on Garnet Avenue near Fanuel Street. The driver of the FedEx truck said his "check engine" light came on and then the power steering failed. (Source).
June 16, 2020 – (Hawaii) – (Wrongful Death) – A FedEx delivery truck driver, Ioane Tafaovale, 46, of Waianae, struck a pickup truck in the eastbound lanes of H-1. The FedEx truck driver lost control of the truck, hitting a center median. The impact was so bad, that the trucker was ejected from the FedEx vehicle at high speed and into the westbound lanes, killing him after he was run over by multiple vehicles. Sadly, an off-duty deputy sheriff, Albert Rosario stopped to help out. And he was struck by a hit and run driver, causing him severe injuries. (Source).
January 2015 – (New Mexico) – $165 Million Jury Verdict (FedEx Tractor Trailer v. Passenger Pickup Truck Wrongful Death + Severe Injury Crash) – In Morga v. FedEx, et al, a federal appeals court upheld a January 2015 jury verdict that awarded $165 million to a New Mexico family who died June 2011 after a FedEx tractor-trailer operated by FedEx Ground collided with Morga's pickup truck that either was stopped or moving at slow speed while she was driving along Interstate 10. While Mrs. Morga passed away, her 19-month-old son, Yahir survived, but with horrific injuries. The FedEx driver, Elizabeth Quintana, also passed away from crash-related injuries. Quintana was classified as an independent contractor for FedEx. The facts relate that she was driving at 65 mph when she struck the small truck. The jury found that Quintana was really a FedEx employee. Thus, FedEx was found vicariously liable to pay the jury award that was mostly for intangible, non-economic damages for things like pain and suffering, physical impairment, and "loss of consortium." So most of the money for things like the survivors being deprived of their ability to carry on a future loving relationship. Unlike "economic" damages for medical bills and care or lost wages, there is no formula to compute pain and suffering. So normally a jury makes this decision unless it "shocks the conscience." But here, an appeals court determined that the jury was not unduly influenced by passion, prejudice, the financial status of either party. (Source).
April 30, 2020 – (Patterson, CA) (Chain Collision) – A FedEx and Amazon truck collided on Interstate 5 near Patterson, California after 4:30 a.m., northbound of the freeway close to Sperry Avenue resulting in a chain-reaction crash. The FedEx truck had slowed for the upcoming traffic jam. But the tractor-trailer was following too closely and waited too long to brake, slamming into the FedEx truck. Then moments later, an Amazon delivery vehicle slammed into the big rig. Luckily the hazardous refrigerant carried by the FedEx truck did not spill out into the traffic lanes. But we will be updating you as we learn more about any injuries to the vehicle occupants or who was at fault.
If you were injured in a crash involving a FedEx truck, van, aircraft, or drone you must immediately speak with an experienced trucking lawyer. Retaining our truck accident law firm is a smart choice. Our experience in litigating cases against large Fortune 500 companies like this helps level the playing field for victims and their loved ones.
And the evidence suggests at some point in your life, you will be involved in some type of road or traffic accidents. For example, FedEx light trucks, 18-wheelers, semi-trucks, aircraft, and boxcars crash almost daily somewhere in the world. Of course, the goal of FedEx is to limit your recovery as an accident victim. To FedEx, any amount of compensation paid to anyone harmed in a bicycle, pedestrian, motorcycle, or passenger vehicle it too much money. So if one of their delivery trucks or tractor-trailers hits you, don't expect to be showered with money.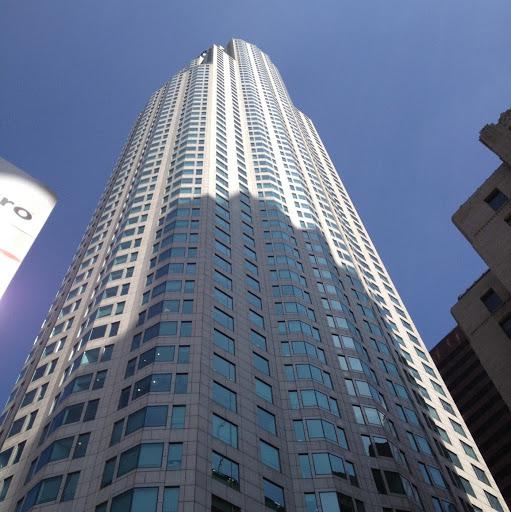 Expect FedEx to try and offer you a small amount if they see you are unrepresented by counsel. Expect them to pay you more cash when you consult with and retain the services of Ehline Law Firm Personal Injury Attorneys, APLC. Because our FedEx accident attorneys have successfully helped with so many severe injury wrongful death cases against carriers like FedEx, we know where the bodies are buried when it comes to the courier industry.
We understand their corporate structure, how they try and call employees independent contractors, and can obtain copies of depositions of their bogus safety claims from prior injury cases. Most of all, as a victim, you must buck the urge to procure a "quick" settlement until you have consulted Ehline Law and obtained a free case evaluation. Your goal, like ours, should be helping the trucking industry improve safety measures, not just getting a truckload of cash.
After all, you may be able to set an example so others won't suffer the same fate as you. Lawsuits are sometimes what it takes to get big corporations to adopt better safety measures for employees. They start fixing things when it's more expensive to NOT fix or ignore the problem. To recap, our firm will aggressively pursue any and all justiciable claims against FedEx on your behalf. Moreover, that is how you maximize compensation and hold FedEx accountable for any negligence they or their drivers have dealt out.
Call today or contact us by email. Get on the horn and speak to a determined FedEx truck accident attorney at (213) 596-9642.