If we don't win, you don't pay.
Speak to the Attorney.
Born to serve.
633 W 5th Street #2890
Los Angeles, CA 90071
(213) 596-9642.
Date Modified: March 20, 2023
United Parcel Service ("UPS") Truck Accident Attorneys – Understanding Your Rights As A Road Victim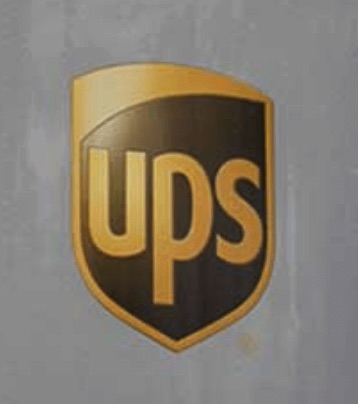 Have you been injured by a UPS delivery truck or van in the Greater Metropolitan area of Los Angeles, CA? The injury attorneys at Ehline Law Firm Personal Injury Attorneys, APLC, have vast experience representing innocent victims who got severely hurt in United Parcel Service ("UPS") collisions. Discover why we are the lawyers near you to contact if you or someone in your family was disfigured or disabled in a UPS truck accident case.
Most of all, you need an experienced UPS injury lawyer to pursue justice on your behalf in the form of monetary damages for you and your beautiful family. As UPS accident lawyers, we understand that collisions with heavy commercial vehicles and trucks, in particular, are part and parcel of using California roads. The unique and varying circumstances of each Los Angeles UPS motoring accident will determine whether or not a lawyer will take your case.
Clients have the right to pursue legal court claims if we click and the facts of the case are favorable. Doing so gives them the legal right to recover costs and related expenses associated with their personal injuries.
Our Promise As Your Personal Injury Firm:
A FREE UPS Truck Accident Case Evaluation.
24-Hour 7 Day Per Week Concierge Service From The Best UPS Accident Lawyers in L.A.
No Financial Recovery to You, No Attorney's Fee to Us. In other words, we don't get paid unless you do.
To Advance Court Costs And Other Fees On Your Behalf To Be Paid Back After We Win.
Most of all, larger shipping companies like UPS will have a crack team of attorneys, private investigators, and actuaries looking to protect their bosses, not you. Don't you deserve a trained team of crack lawyers looking out for your interests?
---
COVID seems to have sped up the recent online purchases and deliveries deluge. UPS and other large enterprises hand over thousands of boxes and parcels daily in the Golden State. Even though UPS drivers are often specially trained and commercially licensed, training alone does not prevent horrible street crashes between UPS delivery drivers, leading to many car accidents.
Delivery personnel can be exhausted, lost, or stressed out from getting behind schedule. As a result, mistakes are made, and rules get broken regularly. Delivery men and women have to locate parking at the correct drop-off point and not run over anyone while backing out.
Besides the strict time pressure deadlines, more and more novice truckers are flooding the roads, making it less safe for truckers with established routes.
Who Must Pay For My UPS Delivery Truck Crash?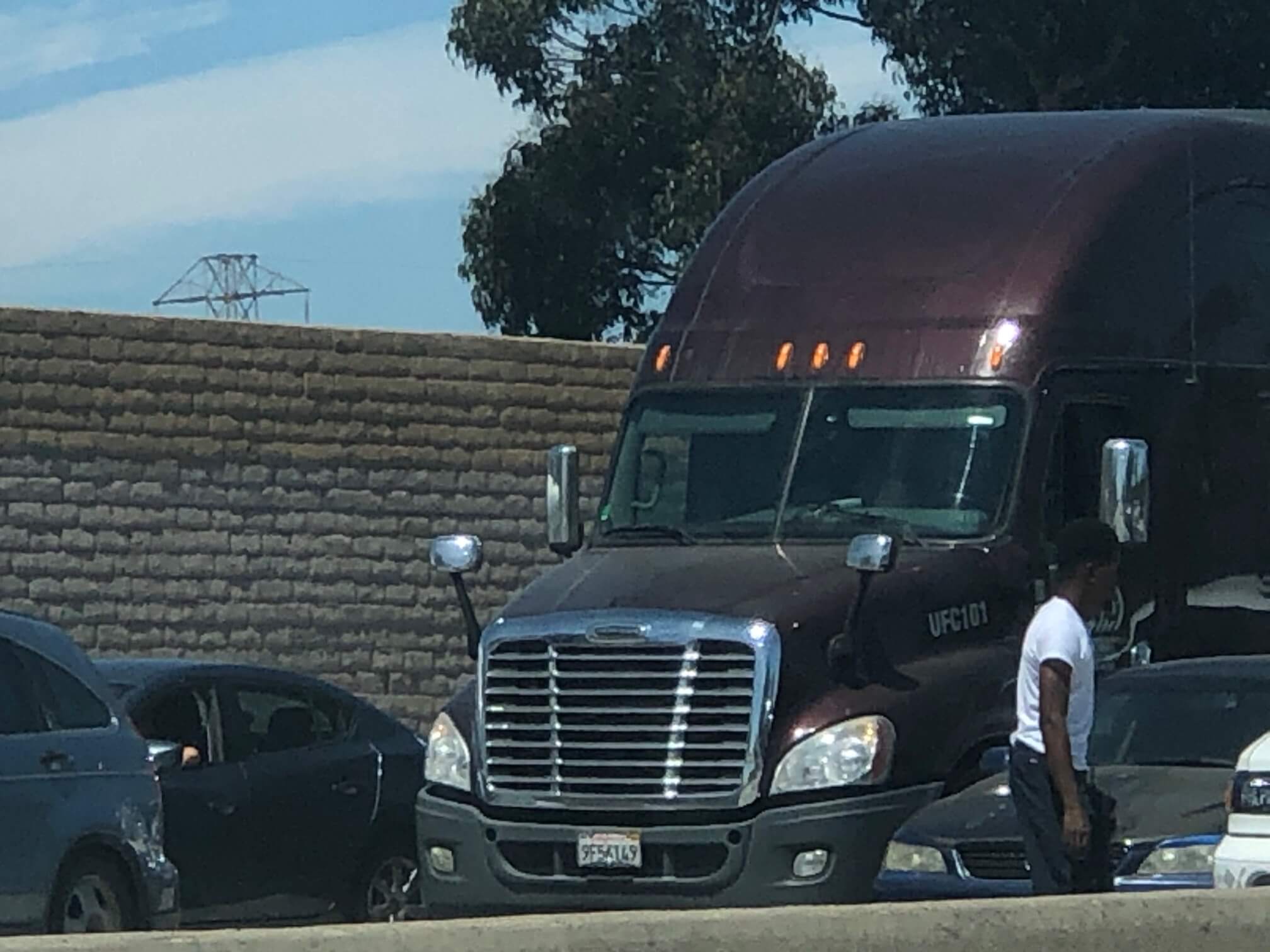 Although a UPS delivery truck accident may seem inescapable with this increased number of inexperienced drivers and vehicles on the interstates and city streets, almost all delivery vehicles can be prevented when another driver is not negligent.
Below is a brief outline of who can be at fault to pay you for your UPS truck-related injuries
The UPS delivery driver. Even if the driver is an employee of UPS, he is still an at-fault party. Failing to bring a claim against this individual driver can seriously derail your case and deprive you of valuable evidence. Once you sign that general release, your case is dismissed forever. This is the reason you must pick up your phone and call a UPS truck accident lawyer today.
United Parcel Service. Under the theory of master and servant liability, UPS remains responsible for the actions of its drivers during the course and scope of their job.
Third-parties. In scenarios where another road user ("third-party") or construction repair crew, for example, caused your damages, more than one person can be liable for a truck accident.
What Are Some Typical UPS Accidents In Los Angeles?
UPS truck accidents may vary depending on the other vehicles or persons involved.
UPS delivery trucks may be liable under tort law for:
Bicycle accidents
Passenger car accidents
Pedestrian accidents
Motorcycle collisions.
What Are Some Typical Causes Of UPS Truck Accidents In Los Angeles?
Also, an accident with a UPS truck can happen via multiple mechanisms of injury.
A few of the most common causes of UPS delivery trucking accidents are:
Intersections crash

Left-hand turns
Broadside collisions
Sideswipe collisions

Rear-end collisions
Head-on collisions.
The bottom line here is that the chances of a UPS truck accident are influenced by the way the accident happens. We know, for example, that most left-hand turn crashes happen at intersections. So driver awareness of potential driving threats is key to UPS truck accident serious injury and wrongful death avoidance.
UPS Truck Accident Lawyer – Some History
UPS's brown package car delivery trucks and big rigs are visible all over the road, painted in Pullman brown color mated with the UPS insignia on the sides of their vehicles. UPS is also affectionately known as "Big Brown," and it remains the largest parcel and supply chain management company on the globe. Presently, UPS operates just above 119,000 delivery vehicles around the world. Its couriers deliver packages on bicycles and even large semi-trucks. The risk of truck accidents is real due to the sheer volume of UPS vehicles on CA roads.
FUN FACT. UPS does not want to appear to be endorsing any particular vehicle manufacturer it uses in its fleet. As a result, UPS corporate decided to strip UPS vehicles and trucks of their vehicle manufacturer placards. So reasonable attempts to have all emblems removed, and its fleets are de-badged from showing manufacturer emblems outside their vans and trucks before going into active service.
Delivery truck accidents can be problematic. If, for instance, you collide with a truck from the United States Postal Service, you have a case involving a governmental body. These claims have different rules – you must notify the agency of your intent to file within six months of the accident. Our California Injury Law Group can help you understand the complicated laws involved with delivery truck crashes.
Compare And Contrast UPS from DHL And FedEx
Similar to FedEx and DHL, UPS subsidiaries include the UPS brand names in their various dbas.
UPS dbas include:
UPS Airlines.
UPS Freight – This subsidiary remains a Freight-based trucking operation that changed its name from "Overnite Transportation" to focus on the UPS brand.
UPS Flight Forward – Flight Forward is the UPS global logistics company. Its main HQ is in Sandy Springs, Georgia.
Out of all the package delivery industry competition, UPS remains the largest and most commonly used courier company in the U.S., according to a Statista survey. Moreover, these stats represent UPS's revenue from its fiscal 2008 year to the fiscal business year of 2019. In 2019 alone, UPS brought in over 74.1 billion U.S. dollars. According to the DOT, UPS owns and operates a fleet of more than 125,000 vehicles and employs upwards of 115,000 drivers authorized to transport general freight intra and interstate in the U.S.
As a matter of fact, as of 2018, UPS vehicles had driven over 2,919,242,000 miles on U.S. highways, which is almost 1 billion miles. Also, as of 2019, UPS held the rank of number 41 in Fortune 500 based upon total revenue generated by a U.S. corporation.
| Year | Revenue in mil. USD | Net income in mil. USD | Total Assets in mil. USD | Employees |
| --- | --- | --- | --- | --- |
| 2005 | 42,581 | 3,870 | 34,947 | 407,000 |
| 2006 | 47,547 | 4,202 | 33,210 | 428,000 |
| 2007 | 49,692 | 382 | 39,042 | 425,300 |
| 2008 | 51,486 | 3,003 | 31,879 | 426,000 |
| 2009 | 45,297 | 1,968 | 31,883 | 408,000 |
| 2010 | 49,545 | 3,338 | 33,597 | 400,600 |
| 2011 | 53,105 | 3,804 | 34,701 | 398,000 |
| 2012 | 54,127 | 807 | 38,863 | 399,000 |
| 2013 | 55,438 | 4,372 | 36,212 | 395,000 |
| 2014 | 58,232 | 3,032 | 35,440 | 435,000 |
| 2015 | 58,363 | 4,844 | 38,311 | 444,000 |
| 2016 | 60,906 | 3,431 | 40,377 | 434,000 |
| 2017 | 65,872 | 4,910 | 45,403 | 454,000 |
| 2018 | 71,861 | 4,791 | 50,016 | 481,000 |
| 2019 | 74,094 | 4,440 | 57,857 | 495,000 |
UPS employed at least 495,000 employees in 2019. And over 350,000 worked in the U.S., with 82,000 employed internationally. Sadly for UPS, at least 240,000 UPS clerks, truckers, and couriers handlers became unionized under the International Brotherhood of Teamsters. Since then, in 1997, after a 16-day strike, Teamster President Ron Carey was able to negotiate a better contract for its UPS workers.
What Is The Relationship Between Rushing, Meeting Delivery Deadlines, And UPS Collisions?
With delivery trucks, this lesson can easily be set aside in a mad dash to make scheduled deliveries on time. Because of this, many UPS delivery truck drivers may rush around town or blow a traffic stop or two to get to all the stops along their route within the scheduled time.
Obviously, unsafe driving and speeding are not efficient and can easily lead to a crash with another vehicle or still object like a bus stop or traffic light pole. Pedestrians are at particular risk of flying and falling objects and not just from being run over.
What Are The FMCA Accident Numbers For UPS And Its Subsidiaries?
The FMCSA rates vehicle safety based on the last 24 months of service. Below are the Safety Rating & OOS Rates as of 09/07/2020 from SAFER.
UPS Inc: Updated last on 2/18/2009, the most recent UPS accident stats are as follows:
14,198 vehicle inspections with 9,710 SMS violations
Fatal Crashes:
Injury Crashes:
Towaway Crashes: 1,559
Total Report-able Truck Accidents: 2,512
UPS Supply Chain Solutions Inc:
Fatal Crashes: 0
Injury Crashes: 0
Tow-away Crashes: 2.
Total Report-able Crashes: 2
3. UPS Ground Freight Inc:
Fatal Crashes: 18
Injury Crashes: 149
Tow-away Crashes: 335
Fatal Crashes: 0
Injury Crashes: 7
Tow-away Crashes: 8.
Based upon our past cases with courier services, the defense attorneys and their team of professional witnesses will make every attempt to reduce your monetary compensation, even though its driver badly hurt you.
And like their competitors at FedEx and DHL, the UPS truck company's insurance adjuster or agent will likely offer a low-ball settlement agreement before you even speak to a UPS truck accident lawyer like Michael Ehline.
The insurance adjuster does not want you to consult with a UPS accident lawyer, assuming they can butter you up and make you settle for less than you deserve. Their insurance adjusters and lawyers know it is in your best interest to consult an experienced UPS truck accident firm as soon as you can speak on the phone.
These defendants take it personally when Ehline maximizes the award to more than their HR department wanted to pay you. But you are entitled to public justice, and that is why you call (213) 596-9642 right away!
What Is My UPS Truck Accident Lawsuit Worth?
There is no way to honestly tell a client how much their case is worth. To do so is not only unethical, but it is also prejudicial. You will see some lawyer websites telling you that your serious truck accident case against UPS should settle for about $75,000 to $110,000 for a small truck wreck. Some lawyers may tell you that an average jury award in a commercial trucking case will adjudicate at around $510,000.
Each person is unique, just like the facts of your accident case. The bottom line is that the value of your specific case directly depends upon your injuries, fault, and how good your lawyer is at gathering evidence and winning the motions.
Do UPS Delivery Drivers Maintain Clean DMV Records?
Based upon the FMCSA reports, it appears that UPS delivery truck drivers are fairly safe drivers based upon the millions of miles they drive, now many fleet vehicles they maintain annually. Based upon FMCSA stats, UPS drivers average around 454 reportable injury accidents with 26 fatalities per annum.
Does UPS Use Independent Contractors Or Captive Employees?
Unlike FedEx and DHL, UPS does not hire out jobs to independent contractors. So that means all UPS delivery drivers are UPS employees. Many FedEx and DHL drivers are classified as independent owner-operators and not as employees of those businesses. Why does this matter? Well, those other companies like to finger-point and shift liability to the people they hire. UPS does not do that. So at least with this company, you don't have to run around trying to figure out who should pay for your property damage and bodily injuries.
Are UPS Vehicles Safe For The Roads?
Most UPS ground vehicles are kept in service for 20 years or longer. The idea is to get rid of the truck or van before the structural integrity becomes weakened and compromised. UPS prefers not to re-sell any of its fleet vehicles. What UPS does do, is strip down and reuse any parts that can be saved and then sends the vehicles off to the wrecking yard. But UPS is careful to remove any of its brandings before crushing and scrapping its fleet vehicles.
From Whom Does UPS Purchase Its Vehicles?
UPS gets its trucks and vans from many different sources. One unique part of UPS is that it calls its package vans "package cars."
Other than that, it buys its vehicles from differing manufacturers, including:
Morgan Olson, aka Grumman Olson.
Union City Body.
Utilimaster.
Modern UPS package cars are based on Navistar, Freight-liner, or Workhorse chassis vehicles that have been in use since the '90s.
UPS Tractor-Trailer "Feeders"?
Another unique piece of jargon UPS uses is about its tractor-trailers. For example, UPS calls its fleet of tractor-trailers "feeders." And since 2018, UPS has almost replaced its entire feeder fleet with day cab trucks built by Mack Trucks (Pinnacle and Vision), Navistar (International ProStar+ and 9900i), and PACCAR (Kenworth T800, T660, and T680).
But the old big rigs in its fleet still include older tractor-trailers manufactured by Ford/Sterling (Aeromax/A-Line) and Freightliner (Argosy). All International 8100 and Mack CH tractors are slated for decommissioning. UPS tends to paint its trailers light grey with the UPS logo emblazoned on each side.
What Length Trailers Does UPS Normally Deploy?
UPS utilizes multiple trailers measuring in length as follows:
28 feet.
45 feet.
48 feet.
53 feet.
And for some deliveries, UPS uses reduced trailers towed in aggregation, with each trailer attached to the next, being towed behind the semi rig. But not all states allow this, and a special trip ticket or permit must be obtained before hitching up. These huge road trains are wrought with blind spots and unwieldy in the wind and stormy weather.
What Is The Initial Liability Claims Process With The Private Delivery Company That Hit My Vehicle Or Me?
Getting into a UPS accident will mean that someone has to face a lying, conniving insurance adjuster. As noted below, UPS carries liability auto insurance of $1 Million for one person per single collision and $5 Million as a combined single limit for two or more victims. Assuming you exchanged info with the UPS or other driver(s) that hit you, don't be alarmed if a nice-sounding insurance adjuster calls you trying to ask you leading questions.
Nothing good will come of this conversation, especially if you are tricked into letting them record your phone call.
They are 100% looking out for their profits. Because of this, their ultimate goal is to get you to take nothing or a pittance of what you would have gotten had you retained our venerable law firm. So we suggest you pick up your phone and call Michael Ehline before getting bogged down in discussions and accepting peanuts. Also, you can sign up using our online, and a member of our experienced team of tack drivers will call you back straight away.
What Do I Need To Know To Sue UPS For A Vehicle Collision?
The first thing you must do before you can sue UPS is to find out what subsidiary of UPS caused your crash. The next thing you want to do is hire a lawyer to begin discussions with the UPS insurance adjuster. That's right. Even though UPS is large, they still use private insurance of $1 Million/$5 Million, as discussed above. Your attorney will explain all of this when you sign up. But to simplify it, the maximum one person can get per crash is only $1 Million.
For some low-impact crashes, this is more than enough. But for cases where a motorcycle rider is knocked off or run over on their bike and killed, a million dollars is going to be inadequate in most cases. To find out who their insurance coverages and insurer are, you can also try clicking here. So keep in mind that your lawyer may need to pursue excess, umbrella, and even go after the assets of UPS to pay your accident off.
Step 1: So, the first thing is first. At the accident scene, you should have already gotten the license and insurance info from the UPS driver or the police report. Never contact the other side's lawyer until you have called us. Understood?
Step 2: If you can't settle, identify the subsidiary of UPS, the driver drove for, and the business's particulars. This data will be entered into your verified complaint about damages, civil, in Los Angeles or another Superior Court of Unlimited Jurisdiction.
In the case of regular UPS, the parent company, we have compiled some of this data for you as follows:
21800.
55 Glenlake Parkway, NE, Attlanta, GA 30328-3474.
(404) 828-3676
twachter@ups.com
17-568-9926
118,498
MC Numbers: MC-115495, MC-116
Also, the updated UPS Motor carrier safety ratings are available at http://safer.fmcsa.dot.gov, and motor carrier licensing and insurance status are available at http://li-public.fmcsa.dot.gov/. But as of the date of this report, UPS had maintained a safety rating of "satisfactory" from the FMCSA.
What Are Some Recent Examples of California UPS Accidents?
Who Do We Determine Settlements and Verdicts Against UPS?
Our website provides potential and current clients with many useful tools to assist UPS truck crash victims and less experienced injury lawyers in understanding the potential ranges of the value of their legal claims.
We review the potential settlement value by looking at the type of accident. But even more important is the injury type. A broken back is worth more than a sprained ankle. So obviously, a jury is going to be more sympathetic in paying you a boatload of cash for a case against UPS, as opposed to a lawsuit against a poor little old lady from Pasadena.
What Are Some Examples Of UPS Personal Injury Accidents We Take?
November 25, 2019 – (Wrongful Death) – Two UPS workers were killed due to a tractor "tug" tipping and crushing them while they were working at the Ontario, California delivery hub. Although it's not a truck crash, we also assist injured workers involved in the chain of delivery commerce. Wrongful death cases are common around heavy machinery, especially with poor equipment, stressful deadlines, and bad leadership. We will keep you posted on the outcome.
August 28, 2014 – ($1 Million Serious Injury – Jury Verdict) – The facts relate that Gerald Simoneau was navigating his vehicle on Rangeline Road. All of a sudden, a UPS truck drove by Steven A. Chestnut veered onto the street, hitting the car he was driving. Chestnut was a UPS driver at that time, as he attempted to cross an intersection.
2014 – ($2,760,000 Herniated discs – Settlement) – Here, a 60-year-old retired man had been waiting in the front seat of his cousin's double-parked car on a two-way street. When he noticed oncoming vehicles, a UPS truck operator entered the opposite lane to pass around the double-parked car, so he swerved back and collided with the retiree. The victim was afflicted with an anterior cervical discectomy as well as a cervical fusion at C5/6. He also had a Lumbar Fusion surgery at his L3-S1, radiating pain to his right upper extremities and lower extremities. Plaintiff also suffers numbing and tingling in his right hand and foot. Due to his extreme pain, he takes copious amounts of pain meds like Tramadol.
November 17, 2010 – ($3.8 Million Wrongful Death) – In this case, a New London jury awarded more than $3.8 million in a wrongful death lawsuit stemming from the death of George Upton by a UPS vehicle.
2019 – ($65,500 Verdict) – The plaintiff was afflicted with spondylosis at his L5-SI and cervical disc bulges at C4-C5. He also required a disc replacement as well as a C5-C6 fusion. The facts relate that he was legally stopped at a posted stop sign when his vehicle was struck by a UPS truck traveling in the opposite direction. He was also hit by another vehicle, so he sued both drivers. A jury returned a verdict, finding UPS and the other vehicle at fault.
What Are Some Legal Theories Available To UPS Truck Crash Victims?
In UPS claim, several potential theories of recovery exist to get paid, including:
Vicarious Liability
Negligent Hiring (Truck driver history of reckless driving, etc.)
Negligent Training by trucking companies like UPS
Negligent Supervision.
Personal injury lawyers like us help in motor vehicle accident cases. But some are not qualified to take on car accident cases against the UPS. Tools are available to experienced lawyers and unavailable to a less knowledgeable personal injury lawyer. The government often collects UPS truck driving accident-related data. And most of the time, car accident data is obtainable if the lawyer knows what he or she is doing.
Schedule a Free Legal Consultation With A UPS Accident Lawyer in Los Angeles Today
Are you or a member of your family a car accident victim injured during a Los Angeles UPS truck accident? Form an attorney-client relationship with us and hire a delivery truck accident attorney with the experience and skill you need to win. Our UPS truck accident knowledge and intelligence arsenal is a cut above the rest. You may find that UPS will want to settle right away once they know you hired a personal injury warrior to handle your case.
Litigating cases against a major trucking company like United Parcel Service is total war. We'll aggressively pursue your claims and maximize your due compensation. We will hold UPS accountable for its negligence and recklessness. Call us right now for a no-hassle case evaluation. We promise to answer any questions UPS truck accident victims may have expeditiously. We can even help an injured truck driver fight insurance companies in Southern California cases. Call for a free consultation at (213) 596-9642.
Michael Ehline is an inactive U.S. Marine and world-famous legal historian. Michael helped draft the Cruise Ship Safety Act and has won some of U.S. history's largest motorcycle accident settlements. Together with his legal team, Michael and the Ehline Law Firm collect damages on behalf of clients.
We pride ourselves on being available to answer your most pressing and difficult questions 24/7. We are proud sponsors of the Paul Ehline Memorial Motorcycle Ride and a Service Disabled Veteran Operated Business. (SDVOB.) We are ready to fight.