If we don't win, you don't pay.
Speak to the Attorney.
Born to serve.
633 W 5th Street #2890
Los Angeles, CA 90071
(213) 596-9642.
2323 S. Voss Rd, Suite 244
Houston, TX 77057
(832) 592-1260.
Date Modified: June 13, 2023
Situated near Griffith Park on Mount Lee, in the area of the Santa Monica Mountains in Southern California, the Hollywood sign has become an icon and a cultural landmark for the world to see. 13.7 meters tall and 106.7 meters long.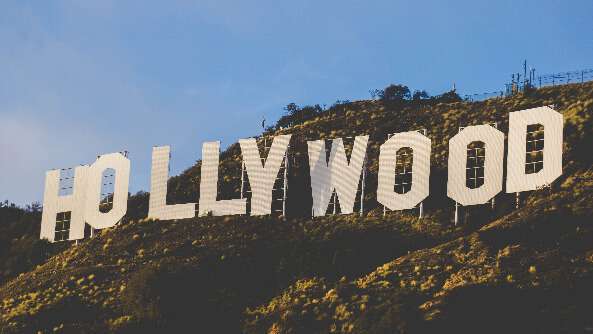 Were you injured due to the distracting sign?
Receive a Free Consultation Today from a Tier-One Hollywood sign injury law firm! The "Tinseltown" sign was initially created for advertisements by a real estate company. But as the sign grew in popularity, the company replaced it with a much more durable steel structure.
Today, the sign represents the glitz and glamor that is in the Hollywood film industry. However, all that shines is not gold. Hollywood has had its fair share of negligence, work-related accidents, motor vehicle accidents, and more.
Fortunately, Ehline Law and our Hollywood sign accident injury attorneys are actively helping injured victims protect their rights and recover compensation for their loss. We represent clients to help them swiftly recover compensation for emotional pain and suffering, as well as lost wages and medical bills. Our Hollywood Injury Attorneys offer a free consultation 24/7 for all new injury clients.
Personal Injury Lawyer at Hollywood
Los Angeles is the second most populous city in the U.S.A. More than 55,000 people are injured annually in Los Angeles, including 3,000 motorcycle riders and 2,000 bicyclists. These accidents contribute to the 3 million hospital visits in Los Angeles annually.
Unfortunately, car accidents and vehicle damage occur simply because of negligence and are avoidable. Running a red light here or going too fast through a green light without due regard to others is a recipe for disaster for employees and visitors alike.
Some of the most common injuries near the Hollywood sign include:
Broken bones or fracture
Spinal cord injury
Traumatic brain injury
Head injuries
And more.
When it comes to Hollywood, you'll see the same pattern repeat itself. Hollywood is also plagued by human negligence and error, just like any other place, whether it is a car accident, a workplace accident, a slip, and fall accident, or another personal injury.
Residents near the Hollywood sign are constantly threatened by auto accidents, with droves of tourists flocking to the area to see the marvel with their own eyes. But if you are hurt, obtaining a fair settlement and personal attention from legal experts is not always possible for each individual case.
To increase the chances of the injured person receiving a fair recovery of monetary compensation, schedule a free consultation with our committed team, or keep reading. Let's review one of the most recent devastating accidents near the Hollywood sign.
A Deadly Hollywood Crash
On January 10, 2022, local police received a call at 3 AM regarding a traffic collision. When the police arrived at the auto accident scene in Hollywood, a single vehicle was completely wrecked in the middle of the road. In that case, both the driver and passenger died due to serious injuries on the property. Investigations are still underway to find out the physical cause of the accident.
This is just one of several accidents that occur annually near the Hollywood sign and Hollywood itself. Besides vehicle accidents, other types of accidents have also appeared in Hollywood to pedestrians and hikers alike.
Take the example of the most beloved actor in Hollywood, Alec Baldwin, who unintentionally discharged a prop gun during rehearsal, killing one of the staff and injuring another.
In situations like these, personal injury lawyers are there to focus on your matter. These professionals will investigate the case, gather the evidence in your favor, support, fight and protect your rights by recovering compensation.
How Personal Injury Lawyers Determine Liability in North Hollywood
Hollywood is part of California, and California has a comparative negligence law that awards compensation according to the degree of fault. A personal injury attorney can aggressively pursue legal action against the negligent party who rear-ended you in a car accident. Were you wounded by the actual Hollywood sign in Los Angeles due to someone else's negligence? We can help pursue those liable for injuries on construction sites like fall cases in Los Angeles, CA.
But if you're the one causing an accident, personal injury attorneys can help protect you from the legal and financial ramifications of the accident. Remember, personal injury cases may not be as straightforward as you would believe. The other person could also be partially at fault, and attorneys can help collect that evidence as part of the recovery process.
Whether you're at fault or not, you mustn't give out unnecessary information to the insurance companies, as they can use that against you. Other law firms offer a free case evaluation to accident victims to discuss relevant details about their potential personal injury case confidentially. So it's never a good idea to speak with the insurance adjuster till you receive a free evaluation from an attorney first.
Contact Hollywood Sign Personal Injury Attorneys
Ehline Law is a premier personal injury law firm that has experienced personal injury attorneys helping injured victims get their life back on track after a personal injury accident, including traffic accidents. Our extremely helpful attorneys have more than 30 years of collective experience dealing with car accidents, truck accidents, slip and fall accidents, workplace accidents, and more.
If you received injuries from an accident that was not your fault, contact us at (213) 596-9642 for a free consultation with our attorneys.
Whether a traffic accident on Hollywood Boulevard or a work-related accident at the Los Angeles County Museum, our legal team has helped recover compensation for medical bills, lost wages, and more for our clients under California law with hard work and speed.
Severe injuries can leave you with permanent disabilities, negatively affecting your life and breaking your bank account with hefty medical expenses. Our attorneys are always ready to file a personal injury claim and take on the negligent party's insurance company to demand compensation. The best results are what you deserve for your individual circumstances.
Contact us now or visit any of our law offices across the Greater Los Angeles area in California today for aggressive legal representation. We are ready to discuss our legal fees immediately, form an attorney-client relationship, and seek maximum compensation on your or your loved one's behalf.
Michael Ehline is an inactive U.S. Marine and world-famous legal historian. Michael helped draft the Cruise Ship Safety Act and has won some of U.S. history's largest motorcycle accident settlements. Together with his legal team, Michael and the Ehline Law Firm collect damages on behalf of clients.
We pride ourselves on being available to answer your most pressing and difficult questions 24/7. We are proud sponsors of the Paul Ehline Memorial Motorcycle Ride and a Service Disabled Veteran Operated Business. (SDVOB.) We are ready to fight.