To learn more from our maritime lawyer legal experts about receiving maximum compensation today. 
Long Beach Worker Killed at Container Terminal
Our best personal injury lawyer knows that harbor accidents are no joke. On January 16, 2022, news broke of an accident at the Port of Long Beach, which adjoins the port of Los Angeles and acts as a significant gateway for US-Asian trade. Law enforcement authorities reached the accident site at 3:45 pm for an investigation.
The account of the incident suggested that a worker died from head trauma after getting hit by a moving vehicle. Still, there was no further information on the kind of vehicle, who was responsible, or how the accident occurred. Police are still investigating the maritime injury, as well as at least one personal injury lawyer.
Another similar accident occurred at Los Angeles harbor on January 18, 2022, when a 4,500 lbs piece of metal fell from a forklift onto Edgar Ruiz (an employee), crushing him instantly near the cargo container ships. Brain injury accidents like this are pretty common with careless crane operators or defective equipment. Fortunately, injured dock workers receive coverage under the Harbor Workers' Compensation Act.
Maritime Laws: Harbor Workers Compensation Act
Working on a vessel as a crew member in the territorial waters, high seas, in a cruise ship accident. Or it could be an employee handling equipment in the harbor, posing a dangerous threat to workers like offshore oil workers. To protect workers, the Longshore and Harbor Workers' Compensation Act (LHWCA) covers all employees not covered by the Jones Act, the general maritime law, or traditional worker's compensation laws. Employers must purchase insurance for all their workers working in the port or harbor according to Maritime law.
Even minor safety violations in the harbor, port, or vessels undergoing ship repairs can lead to catastrophic injuries to your family members, affecting their livelihood and causing financial trouble. It even covers workers experiencing wrongful death in their working environment at container terminals.
Each year, the LHWCA helps provide more than $747 million in compensation across 27,000 cases annually. The act also places $2.8 billion in security as a guarantee to provide a continuing provision of benefits to the injured maritime workers.
Coverage Under the LHWCA
To qualify for the LHWCA, you must be working in navigable waters or close to them, such as the dock, terminal, oil rigs, piers, and more.
Some of the work covered under the LHWCA includes:
Loading and unloading a vessel

Repairing and maintenance of a vessel

Building and deconstructing a vessel

Working on a fixed platform

Longshore and harbor work

And more
Requirements for Maritime Workers to File a Maritime Personal Injury Claim
If you're injured and looking to receive benefits under the LHWCA, you must ensure the following:
Within 30 days following the injury, notify your employer about the accident.

File a formal claim with the US Department of Labor within one year following the injury.
Schedule a Free Case Review With A Superior Harbor and Port Injury Attorney in Los Angeles
You may be eligible for compensation if you receive injuries while working in navigable waters or close to them. Contact our law firm at (213) 596-9642 for a free consultation with our experienced maritime attorney with advanced knowledge of admiralty law.
Ehline Law firm's Jones Act lawyer has helped represent clients, even wrongful death victims. We helped many injured Los Angeles maritime victims recover compensation in America's busiest ports. Cases we've handled include injured seamen in cruise ship accidents, harbor boating accidents, and port accidents along the California waterfront.
We also assist with other commercial fishing accidents involving cruise lines or longshore workers across Southern California. Whether a government agency, an employer, trucking companies, or other entities, we provide the legal help you need. After forming an attorney-client relationship, our law firm will walk you through the entire legal process. Put our extensive experience to work for your family or a close loved one in San Pedro, all the way to Huntington Beach. Call us at our phone number, (213) 596-9642, or use our convenient contact form today!
---
Michael Ehline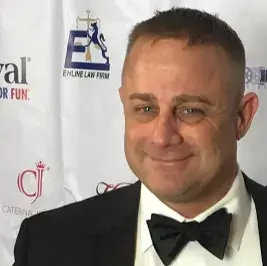 Michael is a managing partner at the nationwide Ehline Law Firm, Personal Injury Attorneys, APLC. He's an inactive Marine and became a lawyer on the California State Bar Law Office Study Program, later receiving his J.D. from UWLA School of Law. Michael has won some of the world's largest motorcycle accident settlements.
---
Recent Personal Injury News
Check out our most recent car accident blog posts from celebrities crashing cars to everyday people getting run over, rear ended or otherwise colliding.